In this ultimate guide to the best double bass pedals in the world, we are going to take a look at the 10 best double bass pedals of 2023, so you can have a serious think about kicking your kick skills up a notch.
For drummers who want versatility and the ability to create a new range of rhythms, having the best double bass pedal is crucial. It's an important piece of equipment that can be used for a wide range of musical genres, from jazz to heavy metal. If you're looking to buy this piece of gear, then you've come to the right place.
Adding a double bass pedal to your drum kit will allow you to add speed to your playing too. It is a product that can be easily adapted into your kit, and whether you're a beginner or an advanced drummer, then the technique can be quite easy to pick up and then perfect. It gives you more options than a single pedal ever could.
As we've already said, this product is popular with drummers from a variety of genres. But it is perhaps best known for its relationship with heavy and speed metal. So, if you're planning on covering Megadeth, Metallica, or Slipknot, then you will certainly need to invest in one of these pedals.
When purchasing any new piece of equipment, it's essential to do your research. Especially as it can be quite confusing to know the difference between the options available to you. In this article, we won't just show you our ten favorites, but we'll also answer all the questions you might have about this awesome piece of equipment too. Looking to do some recording? Try one of these awesome kick drum mics.
At a glance:

Our top 3 picks
Our team's top 3 recommendations
Best Overall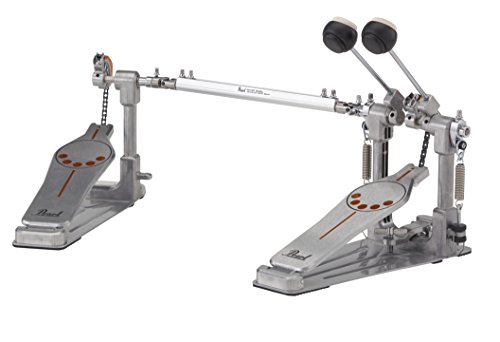 Pearl P932 Demonator

Instant response
Aluminum driveshaft
Demon Powershifter footboard
Premium Quality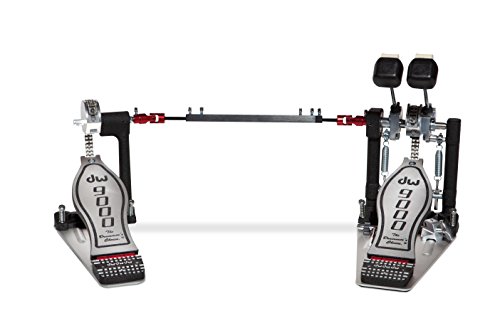 DW 9000

Instant response
Aluminum driveshaft
Demon Powershifter footboard
Great value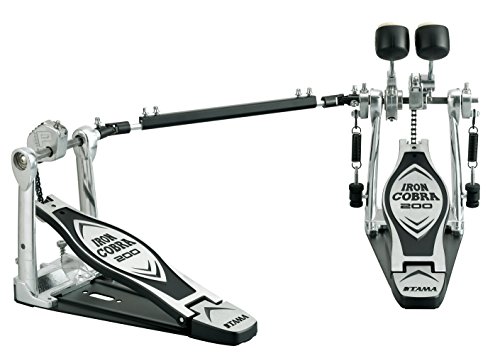 TAMA Iron Cobra 200

Instant response
Aluminum driveshaft
Demon Powershifter footboard
View The Best Double Bass Pedal Below
This product is a single chain drive pedal from Pearl, which is one of the most popular and well-regarding manufacturers of drums and drumming gear.
The key feature of this product is the DemonDrive pedal - of which there are two. This is a superb component that's won countless awards for its quality. It features a long-board design that is ideal for heel-toe drummers.
As you'd expect from Pearl, it's evident when studying this product just how much attention to detail has been put into its design and production. It's easy to adjust, as well as providing you with a wealth of options in terms of adjustability too. You can simply put it in the optimum position, and it offers tailored tension so that you can get the quickest rebounds.
It also features Pearl's patented 'click-lock' spring tension keepers. This ensures that the pedal doesn't become loose during play. It's also got control core beaters, which are some of the best around. A removable eliminator cam also allows you to alter between a heavier or lighter sensation.
Pros:
+ Instant response
+ Aluminum driveshaft
+ Demon Powershifter footboard
Why We Liked It - It's a lightweight, versatile product that's manufactured by Pearl, which is a company all drummers love. The build quality is flawless, and it's designed to last a long time. The price isn't too bad either. We can highly recommend this superb product.
Pickup height - Everyone loves a strat sound, or at least they should do, but a simple pickup trick can give it some extra character. If you use a screwdriver to adjust the pickup height by just a few millimeters, you can hear a clear difference. Make the bass side (low strings) slightly lower than the high side; your low notes will sustain more, and the highs will have added clarity.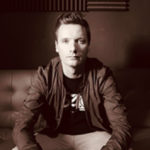 Drum Workshop is another great manufacturer that's known for making some of the finest quality products on the market. This one is a double-chain model that exemplifies the expert craftsmanship that DW is capable of. Many of the components have been designed by DW and feature a patent, so you won't get a product like this from any other manufacturer.
One of the most impressive of these components is the floating rotor, which means that it can spin smoothly around the driveshaft. In an effort to maintain optimal alignment, DW has also chosen to place the tension springs inside the frame rather on the end of the driveshaft.
There are also lots of options when it comes to adjusting the rig so that you can create your ideal double bass pedal. For example, it's got interchangeable cams, a hex bolt, and a slide-bar so you can fine-tune it to how you want. It also increases the responsiveness capabilities too.
It features a Tri-Pivot Toe Clamp System, EZ adjustable cam so you can quickly switch between accelerator, which has shortened length of strokes, and turbo sprockets. There are also a host of settings in between the two. Versatility is certainly a key element of this DW product.
Pros:
+ Premium product that's highly versatile
+ Ball bearing hinge
+ Floating rotor
Why We Liked It - It's a sensational product that delivers high performance and a huge amount of versatility. If you want quality and you're willing to pay extra for it, then it's well worth the investment. We think that even though it is expensive, you get what you pay for, so it still offers good value.
Next on our list is this single chain-driven double pedal from TAMA. It is very reasonably priced and offers excellent value for money, as it performs like a much more expensive product.
We're big fans of how lightweight it is, despite still featuring sturdy, hard-wearing base plates. It's a stable pedal that offers similar quality to the pricier 600 and 900 models in the same series.
It features the unmistakable Cobra shape that drummers will instantly recognize. For fans of Cobra, then you'll want to consider this product. It's got lots of high-quality components that work together seamlessly to deliver a user-friendly performance.
In terms of adjustability, it lacks some of the options that our previous products offer. Then again, this is a budget product, so there have to be some cons. Overall, however, we were very pleased with the quality that it offers when the price tag is taken into account.
Pros:
+ Power glide cam for smooth action
+ Spring tension and beater angle adjustment
+ Low price
Why We Liked It -  If you're looking for a bargain, then you can't go wrong with this product. It's not designed for professional performance but instead would make a good entry-level choice for a drummer who wants to experiment with this piece of equipment without wanting to spend the big bucks. Typically for Cobra, it delivers good usability too.
Pickup switching - The five Stratocaster pickup positions each offer a unique tone, and playing the right notes on the wrong position can take the shine off your playing. Let yourself get used to the sound of each position so you can make the right creative decisions. What you play should be enhanced by the pickup position; it should not be controlled by it.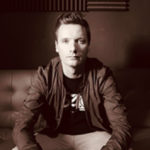 4. Pearl P3002D Eliminator Demon Drive
This is an excellent product that eliminates the issue of noise slack or delay. As you'd expect from it being a Pearl pedal, it offers you a wealth of adjustability options so that you can calibrate it to your specific needs. It features an unparalleled direct drive that outperforms many of the cheap imitators on the market. You can alter the direct link and beater stroke mechanisms so that they're closer to the beater's head. It's also possible to increase or decrease the weight so that you can better control aggression. Overall, you can create eight different setups, while you're also able to fine-tune tension length and the angle too.
Despite it featuring solid steel spines, this double bass pedal still remains remarkably lightweight. Not only is it light, but it's smooth and silent too, as it features Japanese NiNja bearings, which are also used for premium skateboards and satellite telescopes. The footboard is superb too. It's got a DuoDeck which means that through some light screwing you can make the board long or short, depending on your preferences.
The beaters have shock-absorbing control cores that utilize the same substance found in golf clubs. They also have the Pearl's patented 'Click-Locks' that keep your tension where you want it, and despite having a multitude of options to mess around with you can effortlessly switch between heavy and light positioning with the turn of a key.
Pros:
+ DuoDeck board
+ Steel spine
+ Laser processed and micro-polished NiNja bearings
+ Unbelievable versatility
Why We Liked It - It's adaptable, versatile, and durable. Quite simply, it is a product that ticks all the important boxes. There's little to fault its flawless construction and high-quality performance. It's a safe investment for serious drummers, in our opinion.
5. Drum Workshop Inc. DWCP3002
This is another double bass pedal that's available for an attractive price. It's made by Drum Workshop, which we've already sang the praises of, and DW have designed it to appeal to a more budget-oriented consumer. That means that it lacks some of the premium features of the 9000 series, but it still delivers that much-desired smoothness of performance that the more expensive models offer.
We found it to be perfectly balanced, as well as to offer zero lag, even when playing at high speeds. Adjustability is also offered in abundance. You can change the distance or beater angle with ease. Most importantly, it can produce thunderous breaks and eloquence flourishes.
It is driven by dual chains for turbo drive and features spring rocker bearings for excellent response and recovery. It's also solidly built as it is constructed completely from metal. The beaters are double-sided, which also allows for better control for many drummers.
Pros:
+ Steel base plates
+ Dual-driven
+ Professionally made
Why We Liked It - It's an exceptional product from DW that is more affordable than its higher-end models. Still, the performance it delivers is brilliant. We particularly were impressed by the adjustability that it offers. If you're looking for a DW double bass pedal but don't want to spend too much then it's a great choice.
6. Pearl P2052C Eliminator
This again is arguably one of the best selling double bass pedals on the current market. The price tag is relatively low in terms of double bass pedals for the money but it offers some unbelievably advanced technology and craftsmanship.
This is another one from Pearl, and it's one of the bestselling products of its type currently on the market. Why? Well, for one, it is incredibly cheap for the quality that it offers. Few other double bass pedals cost the same amount while boasting the same advanced technology and craftsmanship.
It's driven by a dual chain and features Pearl's patented 'Click-Lock' mechanism. The boards have been coated so that they deliver extra strong grip, which is handy if you've had issues with your foot slipping around in the past. It's got NiNja bearings inside it too, which are usually used on high-grade skateboards. The manufacturer says of these ball bearings that they were so good 'we sent them into space' and if they're good enough for NASA, then they're good enough for most drummers.
The beaters are four-sided which gives you lots of options for your playing. This product also has interchangeable cams so you can adjust them to your style. The spring suspension swings freely, which provides you with a smooth, quiet action. It's a real dream to play with.
Pros:
+ Free swinging suspension for excellent response and recovery
+ Redline surface for better grip
+ Quiet universal joint
+ Power shifter
Why We Liked It -  It's an easily adjustable product that provides a stable grip thanks to the redline surface. You get Pearl's awesome quality for a reasonable price too. If you want reliability and good performance, then this one is for you.
7. Tama HP600DTW Iron Cobra 600
As any experienced drummer can tell you, Tama has built up an excellent reputation over the past 20 years for producing some of the best pieces of drumming gear on the market. And this product is no exception.
It offers a lot of options in terms of adjustability. You can easily set the action to suit your preferred playing style. Yes, it might not offer as many options as a premium product, but then, you've got to keep in mind how cheap this double bass pedal is. And it still includes some high-grade components. For example, it's got a 'Duo Glide' cam that allows you to select the sweet spot between the rolling glide and power glide sprocket. That means that you can either favor smooth consistency or alter it for speed and power.
Another feature that we like about this product is the cylindrical brass sleeve on the hinge. This helps for a more fluid motion change. It also protects the hinge pin from damage. If you like to play with aggression, then this will be a good component for ensuring durability.
Some other great features include the para clamp, which rotates at the same angle as your bass drum, and also the ball bearings that are integrated into the speedo ring, which means you never get any unwanted friction.
Pros:
+ Solid
+ Quality components
+ Low price tag
Why We Liked It - We like the accurate motion, good recoil, and zero lag that this product offers. The Duo Glide component is an excellent feature too. It takes a little while to get the pedals adjusted to your needs, but once you have, then you'll be set for the long-term, as this product is built to last.
8. Mapex Armory Series P800TW
Mapex might not be the most famous company on our list. But it still makes a good quality product. And that's what this one is. It's part of Mapex's 'Armory' series and it is very impressive indeed. It's a big improvement on earlier Mapex products.
It's a dual chain drive double bass pedal that has solid steel base plates as well as retractable floor spikes that deliver superb grip. The extended footboard also enhances the grip that it offers. It feels as if it is glued to the sole of your shoe. It's also got a black powder coating with green highlights that look great.
The torque-free, ball-bearing, spring mechanism is super slick, providing fluid inaudible motion. The beater height and footboard starting position can be adjusted as you see fit. The Mapex Falcon beaters - which were featured on the great Mapex falcon original pedal - come with interchangeable weights for control over the heaviness of the spring mechanism. This helps to provide you with incredible speeds.
Pros:
+ Amazing grip
+ Very quick
+ Fair amount of adjustable parts
+ Cheap but good quality
Why We Liked It - It's durable, has excellent grip, and provides a good response too. You could describe it as a workhorse. And that's a good feature when you consider the affordable price tag. In terms of value for money, it's hard to beat.
This is a mid-range DW product that offers good value too. It doesn't offer the same adjustment capabilities as the more expensive models, but it still allows for crucial adjustments. As ever, DW ensures that it has gone through a rigorous quality control procedure, and the attention to detail in terms of craftsmanship is high level too.
Unfortunately, it doesn't include the awesome Delta ball-bearing hinge that we've found on other DW models. But it does have the patented single post casting design, which provides you with easier movement between your lave pedal and hi-hat.
It is a single chain drive set that features DW's popular Turbo cam, which is assembled with the excellent spring rocker bearing and linkage bar. It has flyweight beaters which are a lightweight adaptation of DW's high impact 101s. You can adjust each toe clamp too.
Pros:
+ Steel base plate with velcro and retractable spikes
+ Great balanced response, meaning there's no lag
+ Offset turbo cam
Why We Liked It - It's got top of the line components and high-grade craftsmanship but costs a budget price. For fans of DW who want a bargain, then this is a good product.
Last on our list is a good choice for beginners. Why? It's a no-frills product that is available for a super low price. But it still offers a lot of quality. It doesn't offer a huge range of adjustability, but as we have said, this pedal isn't for pros. It's designed for amateurs or hobbyists who want to experiment with a double bass pedal and see if it's for them before spending the big bucks on a premium product. And we must say, it definitely achieves its goals. It's surprisingly durable and offers a good amount of usability too.
It comes with two-way beaters and a single-chain offset cam on either side. We found it to be surprisingly free from lag, which makes it similar to higher-end products. And if you've never used these pedals before, then you'll still be impressed as you won't be comparing it to more expensive models. It features standard spring tension adjustment, and you're also able to set the distance.
Pros:
+ Sturdy
+ No frills
+ Amazing value without breaking the bank
Why We Liked It - You can't go wrong with this product if you don't want to spend too much. It's well-suited to beginners or drummers who want a no-risk product to experiment with. It might not be capable of the lightning-fast speeds of more expensive models, but it is a great product, nonetheless. A real bargain, in our opinion.
Switching between neck and bridge pickups - Switching pickup positions while playing takes a little getting used to, but it's worth the practice. One of the more common switches is going between the neck and bridge pickups. If you are playing the neck pickup and really digging in, you'll cut through but get a little muddiness, too. Switching to the bridge to play a little accent lick, back to the neck breaks up the muddiness and sounds fantastic.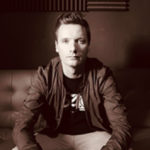 Double Bass Pedal Buyers Guide
How does a double bass pedal work?
They work exactly the same way your single, traditional, kick drum pedal works. They employ either single chain pedals, double chain pedals, belt drive, or direct drive to function, but instead of one pedal that controls one beater, you get two pedals that control two separate beaters. The secondary pedal is played with your hi-hat foot.
Single chain pedals are the cheaper option. They are subject to less durability than a dual option and drummers who have sampled an array of pedals would probably describe them as less responsive. Then again, some drummers find them easier to control. Neither is better than the other. As with many things when it comes to music gear, it's a matter of taste and preference.
Single chain-drive bass drum pedals are popular among jazz drummers because the resistance level and rebounding are suited to fluid flourishes and trilling triplets.
Pedals driven by a double or dual chain provide better longevity and allow drummers to build their muscle memory.
Direct drive pedals need to be used with focus or your drumming will be riddled with ghost beats that land the mark. They are recommended for drummers who have mastered muscle memory. They also tend to be much more expensive.
Why do I need a double bass drum pedal?
No one 'needs' one. It is more of a luxury item rather than a necessary feature of a standard kit. However, lots of bands - especially within the metal genre - have drummers who use a double bass pedal for exhilarating, quick rhythms that go beyond the capabilities of a single pedal. If you want to cover anything with 64th note bass parts your best bet is to buy one of these products. It allows you to relieve yourself of too much arm effort and instead use your feet and legs for quicker rhythms.
How much does a double bass pedal cost?
As with all musical equipment, there is a huge range in price. You can spend anything from $100 to thousands of dollars.
Typically, you will be looking between $100 and $400, depending on your requirements and how much use you'll be getting out of it. Many drummers see their drum kit as an extension of themselves, so they won't want to skimp when purchasing pedals. It's always recommended that you spend extra if you want long-term usability. Of course, if you're planning on performing live or in the recording studio, then you'll want to spend more too. You don't want lag or breakages happening while you're performing. Reliability should always be a key feature of any double bass pedal.
How to set up a double bass pedal?
The majority of double bass pedals will come with an instruction manual. You just need to follow these instructions carefully and that's it. You won't require lots of tools either, as screwdrivers should be all you need. If you are a complete novice there are lots of videos online that will take you through the steps.
It fixes directly to your kick drum. The slave pedal should naturally sit at a good distance and angle for your other foot to access it, as well as your high-hat at breakneck speeds.
How tight you have your double kick pedal is down to you. Some drummers prefer a loose pedal. But with double bass playing, you need to try to match the tensions on each kick pedal. And that will be slightly different for your slave pedal, as there is always a barely noticeable lag. That's because it deals with more mass from having an extended mechanism. You want them fairly tight so they spring well but don't hit your shins! Make sure you manually check your recoils are in sync for a good 5/6 rebound, and you should be in the sweet spot.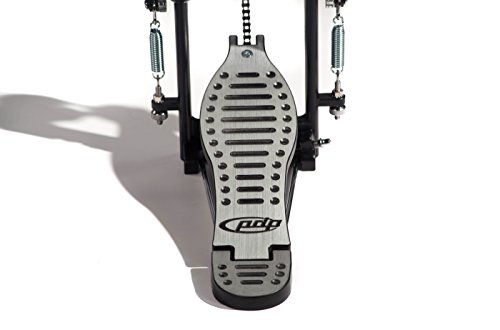 You can adjust each double kick pedal to the height you want. They can hit at the same height or different heights. Generally, the beater will have a soft side and a harder side. You can set them so they're both soft, one hard and one soft, or both hard. What you choose will be down to the genre of music, your personal preferences, and the level of aggression you want to achieve.
Best double bass pedal for metal?
For metal, you're going to want lots of speed. To achieve terminal velocity, then you'll need a double chain or a directly driven set of pedals. These are the best options for machine gun-style grooves. They also will be able to survive countless hours of being hammered by your feet at top speeds.
Best direct drive double bass pedal?
We think you would be hard pushed to find a better model with a modest price tag than Pearl P30002D Demon Drive. There are higher-end and more boutique products about but not this side of the $1000 mark. It's an exceptional product that ticks all the key boxes.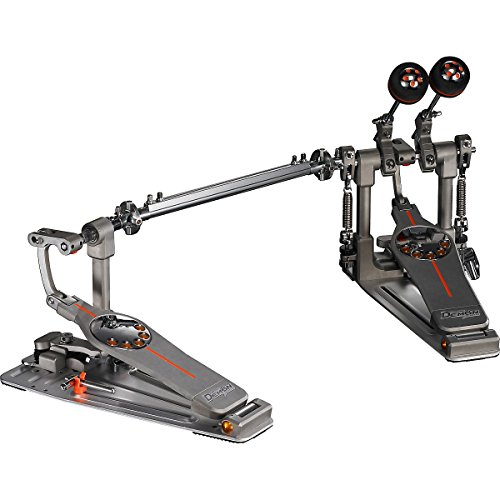 Best budget double bass pedal?
Everyone wants to get a bargain. And that's even true for musicians. We don't want to overspend on a piece of equipment when we don't need to. That means that we tend to look at budget products. But when it comes to double bass pedals, what is it that differentiates a budget pedal from a high-end one?
Well, firstly, it is the price. A budget pedal will be available for less than $200. That means that we can isolate what pedals we're looking at simply on the price they cost. But then we need to look at the differences between products in this price range. Are some useless and are going to break quickly? Maybe. Are they far worse than premium products? Sometimes.
The honest answer is that nowadays manufacturers are constantly innovating when it comes to their design and production techniques. Often they will create a component and then patent it. If you're buying a budget product from a big manufacturer - such as Pearl or DW - then you might end up getting some of the same components as you'd get in one of their premium products. That's because if they're able to afford to put it in a budget model then they will do.
So, what does all this mean in terms of buying a budget product? We think that it means that you should be buying a budget model from a high-end brand, like the ones we've just named. It gives you the best opportunity to save money while also getting the reliability that's associated with these companies. As you'll find on our list, Pearl and DW have produced budget versions of their products that perform like much more expensive models. You might lose some elements, such as the range of adjustability, but you'll also gain features that other budget manufacturers cannot offer. So, have a look at our list again and simply choose one that costs less than $200 and fits your requirements. And that product will be the best budget option for you.
Best double bass pedal under $200?
The DW2000, Pearl P932 Demonator, and the Tama Iron Cobra 200 from our reviews above all retail around the $200 mark. They are each fantastic options in their own right. Each of them is a direct drive pedal and offers a similar set of adjustment features. It is tough to pick them apart, but if we have to call it, then our top pick would be the 2000 model from Drum Workshop.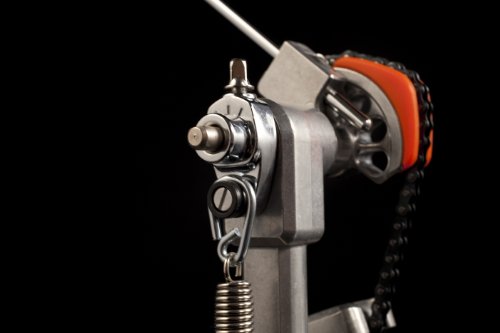 The reason why we rate it so highly is because it contains a lot of the high-grade, patented components that are featured in DW's more expensive models. It also features DW's famous craftsmanship too.
You get high-end control and performance with this product that can't be bettered without bumping up your budget considerably.
If you are on a very low budget, and you are looking for the cheapest choice, then the PDP - which is also from Drum Workshop - is the best product below the $100 mark.
It's important to note that prices are prone to fluctuation. It's worth looking around to see what these products are being sold at. You might be able to find them cheaper in the future. Or you might be lucky and will bag yourself a bargain now.
Conclusion
Whether your a speed demon or simply fancy adding some flourishes, we think all the products we have reviewed above should have you covered.
The key factors to keep in mind are the kind of drive you're looking for, whether you will utilize the double pedal frequently or infrequently, and how much cash you are willing to part with.
It's important to keep in mind the durability of the product too. This kind of piece of equipment will undergo a lot of punishment. And if you're looking for one that will be able to withstand regular use, perhaps even on the road, then we think that you should be willing to spend extra. Then again, if you're just looking for one to experiment with at home, then you should choose one of our budget picks.
If there's one thing you can be certain of, it's that all the products on our list offer great value for money regardless of what they cost. That's why we've chosen them as our top ten!
Expert Tip
If you've never used double bass pedals before, then it's important to walk before you can run. Don't start off by trying to achieve 64ths at lightning speeds. First, you need to get the technique right. That will make it less likely that you get a muddly, incomprehensible mess of a sound. You also want to build up the new muscles in your legs. Take it slow and steady and before you know it, you'll be up to the quick speeds you're aiming for.
Did You Know?
Double bass rhythms might be associated with high-octane, speed metal drumming. But the origin of this product is actually in the jazz scene. Doubled, trebled, and quadrupled rhythms played by jazz drummers were created by placing two single pedals side-by-side. And they weren't centered in the kit either. Louis Bellson - a legendary jazz drummer - sketched this concept in art class when he was just 15!
If you've enjoyed this review by
Music Critic
, please leave a positive rating:
[vc_separator