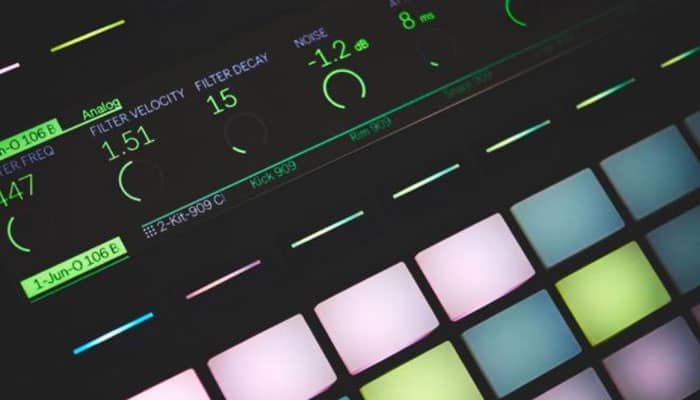 When choosing which drum machine to buy, there are various factors to consider. Many variables factor into picking the best product for your needs. Some of these include 24-bit, stereo, electronic, classic, modern, a professional beat production station or an old skool electronic rhythm machine.
Looking for the real deal? Check out our list of the top 10 Snare Drums.
In the list below, we'll look at the best of drum machines currently available on the market and the factors that make them better than the rest. If you're looking to practice drums quietly, you may want to consider checking out our review of the top drum practice pads.
10 Best Drum Machine & Beat Makers of 2021
Note repeat - Another great way to mix up a repetitive beat is to use a note repeat function. Most people think of note repeat like the typical snare hits/roll leading to the drop in EDM. It doesn't need to be something that builds in tempo; it can be the opposite. On a track with 16-note hi-hats, note repeat set to 1/4 notes on the snare is a cool little breakdown.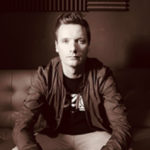 1. Alesis SR16 Classic 24-bit Stereo Electronic Drum Machine
When discussing the best drum machines, we need to begin with the one that started it all. It's still considered one of the best drum machines of all time. The Alesis SR16 Classic 24-bit Stereo Electronic Drum Machine has all the qualities that you could ever want or need in a drum machine. It boasts everything that a top quality drum machine should have including 50 preset patterns and 233 professional sounds.
Pros:
+ Midi implementation includes footswitch input, velocity-sensitive pat buttons, and flexible features for editing and programming.
+ A user-friendly drum machine with a simple user interphase.
+ The dynamic articulation that this drum machine comes with makes it sound similar to a real drum set.
Why We Liked It - Although the Alesis SR16 Classic 24-bit Stereo Electronic Drum Machine is the oldest drum machine you'll find on the market, it remains one of the best.
2. Akai Professional XR20 Beat Production Station
This is one of the best drum machines that you can get your hands on. The Akai Professional XR20 Beat Production Station comes with loads of features and specifications and has a slick design.
It comes equipped with 700 sounds which means you can play any genre of music on it. Whether you're after a soft tonal song or a hardcore metal track, this drum machine can play them all.
Pros:
+ Can produce over 700 sounds, making it diverse in terms of the music you can create.
+ Has 99 preset and the user patterns.
+ Equipped with all the necessary inputs and outputs required in a drum machine. also has an extra microphone input for vocal recordings.
Why We Liked It - The Akai Professional XR20 Beat Production Station is convenient, packed with features, and easy to use, making it one of the top-notch drum machines you'll find on the market these days.
3. Korg Volca Beats Analog Drum Machine
This drum machine is one of our music editor's top picks.
It makes editing so easy with its six editable analog parts. With one knob per function, even a novice can use it. If you want to change pitch drastically, you have the PCM part for speed and control.
Pros:
+ Comes equipped with a 16-step Electribe sequencer with eight memory patches.
+ Also comes with sync in and out, allowing clock sync with a number of Volca series instruments.
+ Built-in speaker so it can be played anywhere.
Why We Liked It - Arguably one of the best drum machines at a pretty nominal price point.
Follow the melody - Following the melody isn't something that your drums would do too often. A good way to change the pace up is to add a hit (hi-hat, rimshot) on each note of a melody (like a synth line) on a repetitive track. It breaks up the repetition and can make things more interesting either as a one-off or a lead into each hook.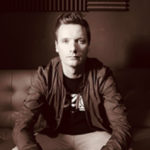 4. Alesis Electronic Rhythm Beat Maker Machine
Whether talking about the playability, the sound options or the durability of this drum machine, it's nigh impossible to find any flaw in it. The features, the specifications, and the design of this drum machine have earned it a lot of respect in the eyes of many pros. The Alesis Electronic Rhythm Machine is easily one of the top-rated drum machines of all time.
Pros:
+ This drum machine is equipped with 233 professional sounds.
+ There are 8 volume levels and 16 voice polyphonies.
+ 200 user and preset patterns for live performances or recording in the studio.
Why We Liked It - With its sound options, presets, and more, the Alesis Electronic Rhythm Machine remains one of the best drum machines of all time.
5. Korg Volca Beats Analogue Drum Machine Bundle
This is a great drum machine for track-making or live performances. Since this drum machine is an analog, the sound quality is pretty thick, so it can team up with acoustic drum and guitar and produce a magnificent sound. The age of the analog synthesizers has long gone, but they remain ultra popular with musicians because of their sound quality. This analog drum machine enables you to generate beats with a high-quality sound.
Pros:
+ 16-step electric-style sequencer with eight memory patches.
+ Easy editing thanks to the six editable analog parts with one knob per function.
+ Built-in speakers and optional battery power as well.
Why We Liked It -Love great sound quality? Then the best pick for you is the Korg Volca Beats Analogue Drum Machine Bundle
6. TASCAM DP-008EX Digital Portastudio DP-008EX Beat Maker
Tascam, which is well-known for producing top of the line multi-track recorders, has created this amazing drum machine and musicians all over the world are clambering to get their hands on it. The TASCAM DP-008EX Digital Portastudio DP-008EX is easy to use thanks to its excellent interface.
Pros:
+ High-quality built-in stereo condenser microphone.
+ 8-track portable multi-track recorder for excellent recording experience and options.
+ Completely portable device that uses AA batteries as a power source.
+ Also comes in equipped with a 2G SD card.
Why We Liked It - The TASCAM DP-008EX Digital Portastudio DP-008EX is arguably one of the best recorders available on the market.
7. Arturia DrumBrute Analog Drum Machine Beat Maker
For someone who likes the sound of a drum machine that is really classic, this is surely the drum machine to go for. Having all the qualities of a really good drum machine it lays am
If you like that classic drum machine sound, you need to check out this drum machine. It comes equipped with 17 pure analog drum sounds to give you all the diversity that you've ever needed.
Pros:
+ This drum machine comes equipped with wide-range controls for producing many new, unique sounds.
+ Has two different flavors of kick drums for added tone.
+ This drum machine has a unique analog reverse cymbal not available on other similar products.
Why We Liked It - The Arturia DrumBrute Analog Drum Machine is certainly among the top three picks on this list, especially with its unique analog reverse cymbal.
8. Roland JX-03 Sound Module
The JX-3P synth was originally launched at a time when button-driven interfaces were popular. This model i.e. the Roland JX-03 Sound Module is the continuation of the JX-3P Synth with some great upgrades.
Pros:
+ This sound module comes with a built-in controller for easy use.
+ Has more sound shaping options compared to the previous model.
+ Highly portable thanks to battery and USB power options.
Why We Liked It -The Roland JX-03 Sound Module is one of the best synthesizers, from one of the top brands in the electronic instruments game.
9. YAMAHA RX-7 Rhythm machine Drum machine
As we all know, Yamaha makes top quality gear, whether we're talking about electric or acoustic guitar, pianos or their traditional drum kits or drum machines. The Yamaha RX-7 Rhythm Machine Drum Machine is another example of Yamaha's sheer brilliance.
Pros:
+ The sounds of the percussions that this drum machine has are great quality.
+ If you like editing, you'll be impressed by this drum machine.
Why We Liked It -If you're looking to program your rhythms, this drum machine is the best pick for you.
10. Arturia SparkLE 420101 Hardware Controller and Software
Arthuria has produced the SparkLE, a hybrid instrument capable of combing the Spark engine software and a hardware controller. A powerful drum machine you need to check out.
Pros:
+ This hardware controller comes with a MIDI mode so it can be used with any software.
+ Has real-time programming.
Why We Liked It -Convenient and easy to use, this is one of the best drum machines around.
Drum Machine Buyers' Guide
Let's figure out that what drum machines really contribute to your drum set. A drum machine is designed to copy or follow the sound of drums, cymbals, various percussion instruments, and bass lines. As a drum machine is an electronic music instrument, it's most commonly used with electronic music.
The main purpose of these drum machines is to replace a human drummer. For instance, if your drummer can't make it to your music session or you want to produce unique or complex sounds that might be above your drummer's skill level, consider getting your hands onto a drum machine. Let's take a quick look at the history of the drum machine.
Between 1930-1932, famous composer and musician Henry Cowell wanted an instrument that could play multiple rhythmic patterns based on the overtone series. Cowell contacted inventor Leon Theremin to produce something that could achieve the task. The product was titled as Rhythmicon which could deliver sixteen different rhythms at different pitches. Cowell kept them and they were soon forgotten by everyone.
25 years later, Harry Chamberlin introduced the Chamberlin Rhythmate, a tap loop-based drum machine with fourteen tape loops and a sliding head with various track playback on each piece of tape. It contained speed/pitch control, an amplifier with bass, treble, and volume controls, and an input jack for connecting guitars or microphones.
Two years later in 1959, an electromechanical drum machine called the Sideman was brought into action by Wurlitzer. This drum machine presented twelve electronically generated rhythm patterns with variable tempos. The sound was created by a series of vacuum tubes which created ten electronic drum sounds.
The sounds were sequenced by a rotating wiper which contained contact brushes that moved around a phenolic panel with similar contacts arranged in a pattern of concentric circles across its face. They were spaced in specific patterns to generate parts of a particular rhythm. Combinations of sets could deliver different patterns.
These combinations were selected by a rotary knob on the top of the drum machine. Temp was controlled by a slider which increased or decreased the wiper arm rotation speed.
During the '60s, rhythm machines got a huge update. In 1964, Seeburg invented a compact rhythm pattern which was fully transistorized with pre-programmed patterns. They became popular because of they were compact and robust. After a lull period in the 1960s, Eko brought the ComputerRhythm into the drum machine game. It was the first ever drum machine that could be programmed. It was built with a six-row push-button matrix that allowed the user to manually generate a pattern. It also featured a reader slot which could be used for pushing pre-programmed rhythm cards.
After the '70s, a drum computer was introduced known as the Linn LM-1 which was the first every drum machine that used digital sampling. Rhythmic concepts like swing factors, shuffle, accent, and real-time programming were also included. The price was around $5000 and only 500 units were made, but it had a massive impact on the music industry.
The 1980s pop sound is living proof of it. In 1982, the company launched a cheaper version known as LinnDrum. Oberheim unveiled the DMX drum machine which featured digital sampling and a swing feature. Other manufacturers also started to throw their hat in the ring., SpecDrum by Cheetah Marketing introduced an 8-bit sampling drum which was quite affordable at under £30.
The TR-808 was released by Roland but it wasn't widely embraced as it didn't have digital sampling sounds. The TR-909 was unveiled as a follow-up which became extremely popular for underground dances, techno, R&B, and hip-hop music. The price was relatively low and the unique characters of analog generated sounds made it a runaway success. It included five percussion sounds, the kick, the snare, hi-hats, and the cowbell.
Roland machines knocked down the Linn sound. The TR-808 and TR-909 are still widely used in pop music. Hip hop, drum, and bass music have also included the kick drum from TR-808 because of its superb base and long decay. From the middle of the' 80s, the TR-808 and TR-909 have been featured on more hit records than any other drum machine, which gives it an iconic status in the music industry.
Early machines used various methods to synchronize rhythms to other electronic devices. Some used DIN-sync and some used Sync-24. Others included analog CV/Gate output voltages to control with synthesizers or other equipment. DMX by Oberheim featured an Oberheim Parallel Bus interfacing system for synchronizing.
By 2000, standalone drum machines were replaced by hardware samplers which were controlled by sequencers, software-based sequencers, and sampling with the use of loops along. If you're looking to create real drum beat samples from your kit, consider investing in a microphone for your drums.
Drum Machine Programming
Programming in drum machines refers to creating drum patterns by pressing the triggers pads. Like the TR-808 or 909, drum machines use a 16-step bar so you can manually pick/set the numbers of steps and create sound. If a drum machine is equipped with MIDI connectivity, you can easily program the drum machine.
 Music Critic's Top Pick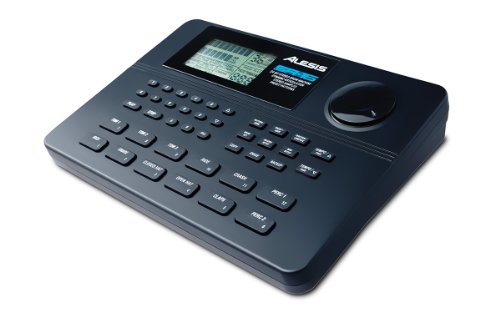 Allow us to introduce you to one of the most popular drum machines ever made, the SR-16 by Alesis. This drum machine is used widely among songwriters, remix engineers, and live performers. Out of the box, the SR-16 can be set up in minutes. There are tons of built-in rhythmic variations for composing complete arrangements and creating manual patterns. The drum sounds are delivered in both dry and sampled form and the dynamic articulation feature enables drum sounds to change their tonal content.
It features a great choice of 223 realistic yet amazing natural drum sounds. It promises to break the barrier between an analog sound and a digital machine. your creativity isn't limited as it also offers a complete MIDI implementation, a footswitch input, flexible programming, editing features, and velocity-sensitive pad buttons so you can produce top-notch music. It includes two footswitch jacks, stereo main, aux outs, headphone jack, and a power supply. With the likes of Dynamic Articulation, full MIDI support, and 223 sounds, you can't go wrong with the SR-16 by Alesis.
Premium Choice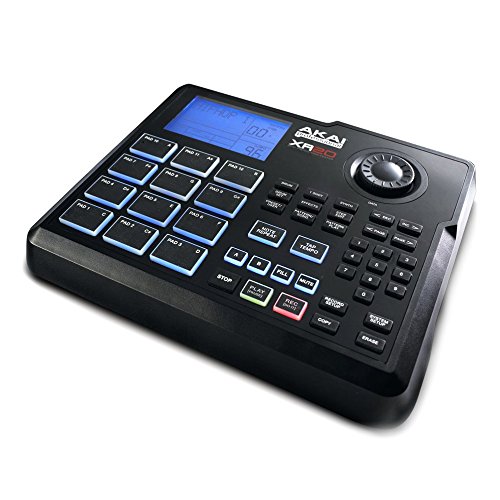 If you're an old-school musician looking forward to a new drum machine, we have you covered.
The Professional XR20 by Akai is a sensational drum machine. The XR20 is packed with the pro-grade, industrial-strength drum, percussion, bass, synth, sound effects, vocal, and instrument hit sounds, which can really help you with your professional work. This drum machine is equipped with over seven hundred sounds that are produced by Chronic Music, giving you the versatility of producing unique combinations. It also has an integrated effects engine for delivering the most promising Reverb, EQ, and Compression.
It includes 99 preset patterns and 99 user patterns for redefining your music experience. It also contains backlit LCD with backlit pads which are bright and glowing that follow the beat. For mixing your vocals and individual patterns, it also has a microphone input along with a headphone jack. For maximum mixing in minimal time, it features sounds of standard and electronic drums, single hits, bass, and synth. This drum machine can be battery powered or used via an AC adapter.
If you'd like a more acoustic sound, be sure to check out the top drum sets under $500.
Akai Professional is known for professionalism. With the likes of more than 700 sounds, 99 present, and 99 user patterns, and a microphone input the XR20s by Akai professional is a no-brainer choice.
Great Value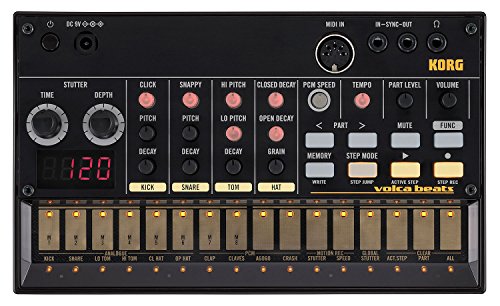 The Volca Beats Analog Rhythm Machine by Korg has a reputation of delivering unforgettable classic sounds thanks to six analog and four PCM-based drum parts. The step sequencer is designed to make editing easy and let you add or remove parts. The electric-style 16-step sequencer with eight memory patches can be used to enter notes while monitoring the timing of the notes within the measure. You can also play touch panel keyboard to record in real time. It provides a minimal set of parameters for creating a drum sound of your choice. It's equipped with a PCM sound engine which covers unsuited sounds of an analog synth like the clap, crash, claves, etc. The engine is also carved to reproduce the rough lo-fi sound from the 80s.
Clock syncing of multiple instruments from the Volca series is made easy by syncing in and syncing out. The stutter is included for glitching or delaying effects. This drum machine has a is compact, battery powered and has a built-in speaker, so it's easy to take on the go. You can also plug it in with the DC 9V power cord. Volca beats provide six exclusive analog sounds which are Kick, Snare, Hi Tom, Lo Tom, Closed Hi Hat, and Open Hi Hat. It also includes MIDI in functionality, plus external sync and control from your DAW.
All this at an affordable price? Sign us up.
Things to Consider When Buying a Drum Machine
Some things in the world could never be replaced and this is true for a human drummer. The magical rolls that a drummer can create are nowhere to be found in any electrical equipment. Although the drum machine isn't as good as a live drummer, its reliability and versatility make it quite useful.
Despite there being a decrease in the demand of these drum machines, there are quite a few people who still love what they can do. So there are plenty of options available on the market.
Before heading out to buy a drum machine, there are some key factors to be considered: budget, patterns, voices and flexibility, responsiveness, controls, reliability, and portability.
Now let us discuss the factors that are important to consider before buying a drum machine.
Budget
Your budget is the most important thing to consider before buying any drum machine. Drum machines range from $200 to upwards of $3000. Setting a clear budget for a drum machine is necessary. The more you spend on a drum machine, the better it is going to be.
Decide what you want from your drum machine; you'll find a lot of features and specifications in more expensive drum machines that may be useless to you, so there's no point in spending the extra money. That said, don't underspend either and don't waste your time being an ultra cheap drum machine that may break quickly.
Click here for more drum kit related reviews.
Patterns, Voices, and Flexibility
The more you have of these features, the better the drum machine. There are different music styles and genres you should select the one that's versatile across many genres. Most drum machines which cover these basic genres are considered to be good quality. There are some drum machines that are specifically designed to suit a particular genre like hip hop, so you be aware of your own taste. Some drum machines are equipped with features like advanced sequencing and voice shaping. These features are meant for those who want to create really complex patterns.
Responsiveness and Controls
The controls are a matter of the personal preference; you may like drum machines to have simple controls or you may prefer some in-depth control options. The responsiveness of controls is important. If you're someone who has a taste for dynamics and realism, drum machines with velocity sensitive pads are a good option.
Reliability and Portability
You never want your drum machine to break into pieces after a couple of weeks of use. Select one that's reliable and durable. Portability is also important, but it's hard to find a drum machine that offers both reliability and portability in one. This is because the more reliable ones are made up of metal chassis and are pretty heavy, while portable drum machines are lighter in weight. The lighter weight drum machines are usually made up of plastic and therefore less study.
Size also plays an important role in the portability of the drum machine. You don't want to have a drum machine that is too big in size because it would be really difficult to tote around.
Digital Compatibility
It is important for any drum machine to have a number of HDMI ports. The drum machine will be played along with different instruments and to make it work with these different instruments you need are the HDMI ports.
You need MIDI input and outputs on your drum machine. Click here for the top audio interfaces for your money. When you want one device to control another, MIDI helps by providing a serial digital protocol which allows you to send data i.e. synchronization or configuration data from one device to another. A MIDI input and output is essential for any drum machine because, without it, you wouldn't be able to use it.
Drum Machines for Beginners
If you're a beginner the main thing you should consider before going for a beginner drum kit or drum machine is the versatility it has on offer. The beginner drum machine should suit a variety of different styles of music because as a beginner, you may not be certain of the style of music you'll stick to. It should also have all the sonic qualities to suit different genres.
These are the three best drum machines available for beginners.
Korg VOLCABEATS – Analog Rhythm Machine
Alesis SR18 Drum Machine
Akai Professional MPK25
If you're looking to get the best drum machines as a beginner you can't go wrong here. All three of these drum machines have the features you need as a beginner. They are easy to learn and are equipped with great sound quality at the same time. As a beginner, you don't want to spend a huge amount of money on an instrument. Each of these drum machines is available at affordable prices and serve as the best bang for your buck.
All the above-mentioned drum machines are equally high-quality and selecting the best one for yourself is just a matter of your personal preference.
If you liked this review, please leave a positive rating: