Percussion is the best. It can enhance music in so many different ways and it's a family of instruments that is very versatile. We're hoping that you will be able to find the best drum sticks, and would also recommend that you keep in mind that one pair of drum sticks might not be enough but that you might need a few, depending on what music you will be playing. You might be playing on a full acoustic kit, or you could be using a drum practice pad - you need sticks for them all!
Looking for an Electronic Drum Set? Click here.
There are hundreds of different drums and just as many, if not more different drumsticks. This is actually a really good thing because it means that you can shape the music almost in any way you like. But it can be quite tricky in the beginning to find the ideal equipment. For recording your sound, look into the best drumming microphones. Just looking to record your bass drum? Try our review on the top kick drum mics here.
We want to start off by saying that it's much more important to choose the right drumsticks than many people think. It can really help you or hinder you to become the best drummer you can be - we even have options for kids drum kits.
Below is a list of ten of the best rated drum sticks there is, ranging from cheap, but good to pricy and outstanding. We will also walk you through what different drumsticks are used for and made from, what the numbers and letters on the drum sticks mean and how to hold your drumsticks.
At a glance:

Our top 3 picks
Our team's top 3 recommendations
Best Overall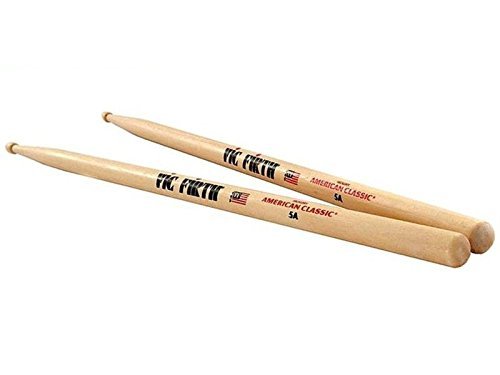 Vic Firth American Classic

5A
Wood Tip
Hickory
Most Popular with Buyers
Premium Quality

CooperGroove Performance

5A
Wood Tip
Hickory
Most Popular with Buyers
Great value

Vater VH5AW Wood Tip

5A
Wood Tip
Hickory
Most Popular with Buyers
How to Choose the Best Drumming Sticks in 2023:
1. Vic Firth American Classic
Let's start from the very beginning. We've heard that's the very best place to start! The name says it all, many drummers would consider these drumsticks classics, and they are made in the U.S.A, so the American part of the name is true as well. They are 5As and have wood tips and the whole stick is made from hickory. The best thing with hickory is that it's very durable and can withstand a lot so they are unlikely to break easily. Since they are 5As they are not meant to be used for extreme drumming but rather lighter, consistent, fast playing. They are good for all modern genres.
These are basic drum sticks that do the trick and are good all-round drum sticks. They have a high-quality feel to them and would suit both beginners and more advanced players.
Pros:
+ 5A
+ Wood Tip
+ Hickory
+ Most Popular with Buyers
Why We Liked It - These drum sticks are for light playing and will not disappoint you. They are high-quality 5As made from hickory with a wood tip and produce a great, versatile sound. They definitely deserve to be part of any drummer's arsenal of drum sticks and we highly recommend them. They are a go-to and a safe choice if you're not quite sure what to go for.
Drumstick woods - the wood that your drumsticks are made from can significantly affect your playing. The most common woods are maple, hickory, oak, and birch. Maple is the lightest, and birch is the heaviest. Heavier sticks are far more durable and easier to control over time, but lighter sticks are great for jazz, funk, and pop playing.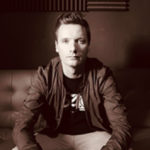 2. CooperGroove Performance
Let's move on to number 2 on our list of the top drumsticks. They are the CooperGroove Performance and a wonderful option especially for beginners and young drummers. These drum sticks are the drum sticks to go for if comfort is important to you. The grip you get is remarkable, so you don't have to worry about dropping your drum sticks. The best thing with the extra good grip is that you don't have to hold on to the drum sticks for your life, which helps your hands to relax and is really good especially for drummers having pain in their hands.
Another aspect of comfort that these drum sticks help with is that they prevent hand sweat and assure that your hands will be as dry as possible, which will be a great relief to many people that suffer from this.
The drum sticks are 5Bs and made from hickory with a wood tip.
Pros:
+ 5B
+ Great grip
+ Hickory
+ Keeps your hands dry
+ Wood tip
Why We Liked It - 5B hickory drum sticks with extra good grip which makes them ergonomic and keeps your hands dry. You won't have to worry about dropping them and that means that you don't have to squeeze them tight, allowing you to use proper technique. These are outstanding drum sticks that are a must-have for many drummers. The feel in these drum sticks is fantastic, very much like a new pair of expensive jeans that fit perfectly or a new spice that will make your cooking become gastronomy- you just know that they will become a classic that you can't live without.
Next on our list are these drum sticks 5As from Vater. They are the ideal alternative for someone who wants to save money but still get good quality drum sticks. They're made from hickory and have wood tips. The best thing about these drum sticks is that they're very well balanced since they're heavier towards the tip and Vater themselves say that that helps with "fast attack and response on drums". This is a great, well thought-through feature that makes these sticks an excellent option for any drummer.
Vater are very particular with what hickory they use, and they're only satisfied with the best. It has to have the right moisture content, straightness and grain structure, which guarantees that their drum sticks are high quality.
The drumsticks are also available in Sugar Maple, their Nude Series, Eternal Black and Color Wrap so you can be sure to find a version that's perfect for you.
Pros:
+ 5A
+ Hickory
+ Well balanced
+ Wood tip
Why We Liked It - Superb drumsticks made from only the best hickory. They have wood tips and are 5As. They are extremely well balanced thanks to the heavy tips and are available in multiple colors. Really nice drum sticks that we can highly recommend, and for a good price, too!
Know the letters - You have probably noticed that drumsticks are numbered and lettered, much like pencils are. Common examples would be things like 2B, 5A, 7A, and so on. The letter A represents an orchestra model, B is for band, S is for street (marching band), and D is for dance bands.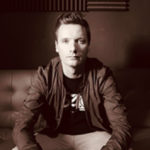 Number 4 on our list is the Pocket Stix set. If you are looking for drum sticks for your child these drum sticks are the ones to go for. They are slightly shorter than normal drum sticks. Most other drum sticks measure 16" but these are only 15", and this is the very reason for the name 'pocket stix'.
The drum sticks are recommended for kids from eight years old and up, but we've heard about parents that have given them to kids as young as three years old. A guess as to why they have this age recommendation is that kids that age are unlikely to harm themselves or others with them, but our opinion is that if you for example have a responsible, dependable six-year-old then there should really not be a problem.
The drum sticks are 5As made from maple with a wood tip.
Pros:
+ 5A
+ Maple
+ For kids from 8 years old
+ Light
+ Wood tip
Why We Liked It - These are great drumsticks for kids since they are smaller than normal drum sticks. They are 5As maple drum sticks and fit right into your pocket! Adults can use the drum sticks - primarily as workout drum sticks. We never knew drumsticks could be this cute!
5. Zildjian Maple Green Dip
On to number 5, we have these really nice drum sticks from famous Zildjian. These drumsticks would be ideal for a young drummer, but could of course suit anybody. The reason why they're particularly good for young ones is that they are 7As, so they are good for small hands and the 'green dip', a double coating provides a great grip so that they won't drop the drum sticks or hold them awkwardly.
The drum sticks are made from maple, which is a good lightweight option to hickory that many other drumsticks are made from. Maple grows faster than hickory does, and that has the effect that it's less dense, therefore the drumsticks are not as loud as others. Again, with a young beginner this is probably a very good thing indeed.
Pros:
+ 7A
+ Maple
+ Good grip
+ Wood tip
Why We Liked It - Good beginner's drum sticks from one of the top brands. 7A made from maple with wood tips. The double coating provides a good grip that is very helpful for the less experienced drummer. It helps you to hold on to the drum sticks without compromising your technique and comfort. They are quite silent as well, which countless parents to little drummers are happy about.
6. Vic Firth American Classic with Vic Grip
Vic Firth American Classic... Wait a minute... Wasn't this number one on our list? That's very observant of you but not exactly. So which ones are best for you? These drum sticks are slightly different so let's focus first on the similarities and then on the differences between the two.
The similarities are that both are hickory drum sticks in size 5A and they're obviously from the same brand, namely Vic Firth, which is a good brand. Let's look at what is different between them now.
The American Classics with Vic grip have a nylon tip, which makes them ideal for rock and jazz or if you're playing on a digital drum kit. They also provide a better grip than the other model. The grip material rubs off a little if you use them often so it would probably be best not to use them for hours every day but for normal practice they're really good!
Pros:
+ 5A
+ Nylon tip
+ Good grip
+ Nice design
Why We Liked It - These are high-quality drum sticks with coating that helps with the grip. They are ergonomic and help you use the right technique. They are 5As with nylon tips suitable for jazz, rock and other music that uses cymbals a lot. The drum sticks have a cool design and would be good for any beginner that needs to be encouraged to practice.
For number 7 on our list we have found something completely different to the other products. These drum sticks flash in different colors! We can think of surprisingly many occasions when color changing, flashing drumsticks would be awesome. Kids love them, so any kid that needs to practice more should definitely be given a pair of these drum sticks.
They would also be a fun gift, work well when playing at a party and so on. True, they might not be the best sticks when it comes to the actual playing, but they work and they change color every time you strike with them. This means that they're not lit all the time but just flash when you use them. They have 7 different colors.
The drum sticks are made of poly-carbonate and are size 5B. A plus is that batteries are included, so you won't have to look through drawers in search for batteries before you can try them out!
Pros:
+ 5B
+ Poly-carbonate
+ Flashing with 7 different colors
+ Batteries included
Why We Liked It - Fun flashing drum sticks that change color every time you strike them. The best party trick for a drummer or gift for a kid that needs to practice a bit more. 5Bs made of durable polycarbonate. Batteries are included.
Back to the normal, yet good drumsticks again! If you're looking for versatile drum sticks that are good for practically all music these sticks are the best. They are designed to be all-round drum sticks and are 5As, which is the most common size. They are made from maple, which is lighter than hickory and they are easy to play with. Since they are so light, they are easy to play fast with.
They have an oval wooden tip to put wide spectrum of sounds in your music toolbox and they have a soft and warm tone.
Pros:
+ 5A
+ Wood tip
+ Maple
+ Lightweight
Why We Liked It - These sticks are the ideal sticks to go for if you're not quite sure what you need in your drumsticks. Perhaps you're just starting out playing and just want to get started without overcomplicating things. You want something that works well for most music genres and enables you to play as fast as possible. It's a good thing picking drumsticks can be this easy sometimes!
9. Vater VHFN Fusion Nylon Tip
If you liked number three on our list but sort of wished they came with nylon tips then these are the drum sticks for you! The size is practically the same, these drum sticks are between 5A and 5B and they are also made from hickory. And as mentioned they have a nylon tip making them ideal for cymbals and rock, pop and jazz. The nylon tips also mean that this model is more durable and will last longer than the wood tips.
Pros:
+ Between a 5A and 5B
+ Nylon tip
+ Hickory
Why We Liked It - Good sticks that are made from hickory and are between 5A and 5B. They have a nylon tip and are suitable for most modern genres. The tips are pretty small and round, which gives the cymbals clarity. Vater guarantees that the nylon tips don't fall off, which can sometimes be a problem in cheap nylon tips.
10. Personalized Laser Engraved Wooden
The last pair of drumsticks on our list are something quite special. Personalized laser engraved drumsticks! We believe that we have just discovered the best gift you can give a drummer (within reason, of course you could give them a drumkit but those are slightly more expensive...).
Personalized items are often the finest gifts and these drumsticks are no different. The drumsticks with nylon tips can have anything you want written on them with up to 20 characters. There are many different fonts to choose from as well, so you can really change them however you like.
They are not the sturdiest of drumsticks, so we would not recommend that you actually play very much with them, but it's a really nice ornament. They would also do nicely as a favor gift at a wedding or a gift to a drum teacher.
Pros:
+ Unique
+ Up to 20 characters of your choice
+ Nylon tip
Why We Liked It - Nice, unique and cool gift for any drummer you can think of. Personalized gifts are, well, personal, and gifts that are personal are always appreciated. The drumsticks should probably just be seen as an ornament since they aren't nearly as good for playing as the rest on our list, but we feel like this doesn't really matter because they are so lovely.
A wonderful gift for any drummer you might know, or why not for yourself?
Selecting the right drumstick tip - Drumsticks come with different tip styles that are different shapes and materials. Each drumstick tip has different qualities that make it good for a particular style of playing. For example, small round tips are perfect for jazz, while teardrop tips are perfect for rock music. Get the right tips for your playing style.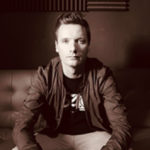 Drumstick Buyers Guide
Top Pick: Vic Firth American Classic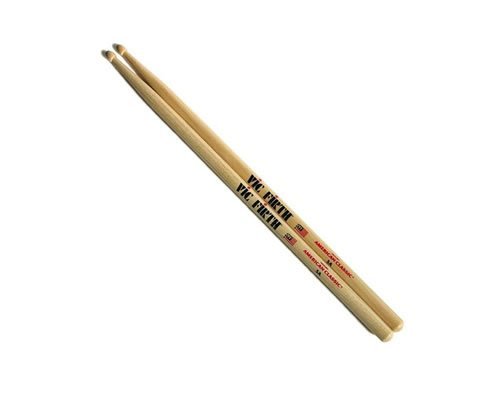 Now that we have guided you through the top 10 drumsticks it's time to take a look at our Top Pick, Premium Choice and Great Value. And our top pick is *drumroll* Vic Firth American Classic! So why have we chosen these sticks over all the others on our list? What makes them the greatest? Well, we believe that they are good for basically any type of drummer. They're made from hickory which many prefer and they are 5As, a good and versatile size. The price is also reasonable and affordable.
Vic Firth is a good brand that deliver good quality drumsticks, made in the U.S.A and these sticks in particular have wood tips, which makes them the type of sticks that every drummer should have.
Premium Choice: CooperGroove Performance

Let's take another look at the CooperGroove Performance sticks that we have selected for our Premium Choice. These sticks might not seem like anything special at first glance. They're 5Bs made from hickory, much like any other sticks. What is it that makes them so special then? It's the great grip you get from their coating. It's the best on our list and makes the feel of the sticks extraordinary satisfying.
You will not have to worry about dropping your sticks anymore and they will stay in your hands as you want them to without sliding around. This means that they reduce the tension in your hands and you can just focus on your playing. This is especially good for kids, beginners or people with arthritis or other pain in their hands.
The coating also prevents your hands from sweating, so that will not be a problem anymore, which will be a great relief if you have problems with hand sweat.
Unlike some other coated sticks these are very high quality and the coating doesn't rub off, so you'll be able to use them for a long time.
Great Value: Vater VH5AW Wood Tip

Perhaps you found this list in search of the best bargain possible? These would be the sticks for you then! They are 5As made from hickory, so they are durable and a good all-round size with wood tips. They are heavier towards the tips which helps you play faster and they have a really nice feel to them.
The sticks are available in Sugar Maple, their Nude Series, Eternal Black and Color Wrap.
There is nothing that excites us as much as a good bargain and we have certainly found one in these sticks!
We're hoping that this list has helped you to find a few potential drumsticks that could help you forward in your playing. We would recommend that you select maybe three or four pairs of sticks that you like especially much and then look them up on YouTube so that you can hear what the sticks sound like too, after all, sound is the most important thing when it comes to music.
If you're not quite sure what sticks to go for we would suggest that you go about your search as you would with a musical instrument, by trying the sticks out. Perhaps you have a friend that have a few pairs of drumsticks or a music shop nearby that could help you find exactly what you're looking for.
Different sticks have a different feel to them and even though they might seem perfect on paper and they sound good you should strive to find sticks that makes it a pleasure to play and stay inspired in your music making.
But is it really that important to get the right sticks? Aren't we exaggerating? Perhaps you just want to buy any sticks so that you can get started with your drumming? It's understandable that some drummers might feel this way since this kind of thinking does work for other things in life. For example, if you start exercising you don't have to wear fancy workout clothes, you can still train in an efficient way.
Unfortunately this is not the case with drumsticks. The sticks you use can unlike workout clothes either make it easier or harder for you to play, and especially beginners actually benefit from having the right sticks since they don't have the skills to try to compensate for inadequate sticks.
Having the right drumsticks will allow you to move forward as quickly and as smoothly as possible, which of course is a goal every single drummer has in common.
What are the Different Kinds of Wood for Drumsticks?
Now we will take a look at what kinds of wood drumsticks are made from and how they affect the sound, feel and weight of the sticks. You will find that it's important to be aware of the different types of wood and their qualities.
Which wood is used most frequently for sticks? The most commonly used wood is without a doubt hickory. It's a type of wood that grows slowly and becomes dense and pretty heavy. This means that it makes the sticks very durable and not likely to break or get worn out easily. Hickory is the most versatile out of the different woods used for drumsticks and most drummers use them for all different kinds of music.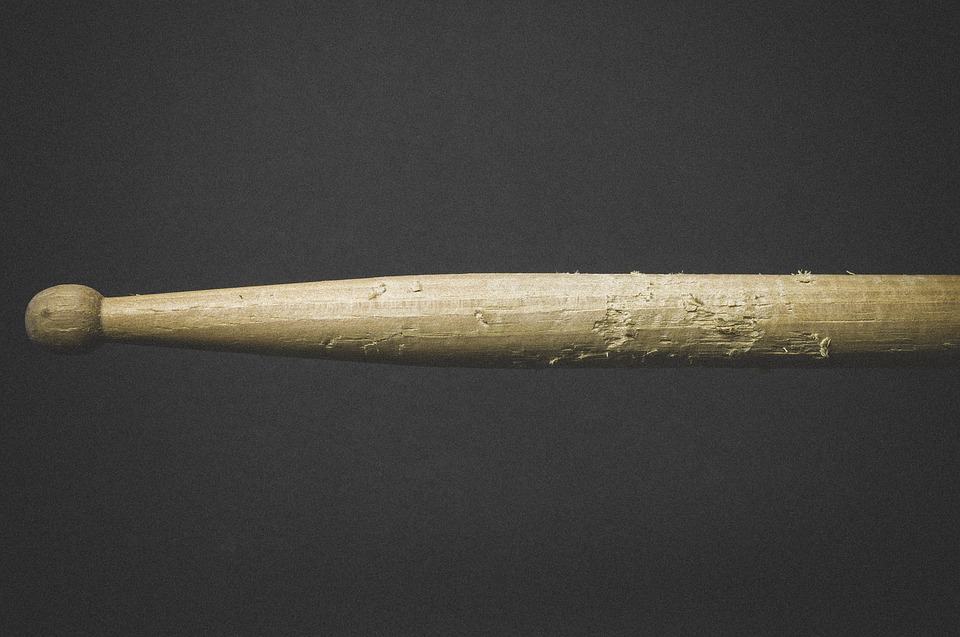 Sometimes you might also hear of hornbeam sticks. Hornbeam is used in Europe since hickory doesn't grow there. Hornbeam sticks has similar qualities to hickory sticks.
Another wood often used for sticks is maple. Maple grows faster and that means that it's not as dense and heavy as hickory, but light and a little more bendy, so to speak. It's best suited for music that doesn't require a too violent playing style. Since it's so light it makes it easier to play fast with them, and they're good sticks for beginners trying to get better.
Last but not least, literally speaking, is drumsticks made from oak. They are a little bit more uncommon and we actually don't even have any oak-sticks on our list but if you're still interested in them it can be good to know that they are the heaviest and most durable sticks.
There are also sticks that are made from aluminum or plastic, however many drummers feel like those sticks aren't "the real deal" and don't really give the same sound as wooden sticks. The good thing about them, though, is that they are practically unbreakable, which can be a good thing for certain genres.
The wood of the sticks is often lacquered to make sure that they are long-lasting and to stabilize the moisture in the wood. There are unlacquered sticks as well which makes them a little bit less slippery, a good thing is you suffer from hand sweat. Unlacquered sticks feel more natural as well, which some people prefer in their sticks. There are also coated sticks that provide a great grip, which can be especially useful for beginners.
How to Hold Drumsticks?
'Why is this question even asked', you might think. 'You just hold the sticks comfortably and play, right?'. We believe that it would be a big mistake to reason like this. Infact it's always good to practice the right way and get the basics right from the start, otherwise you will encounter problems later on and will struggle to correct your bad habits, so you'll be grateful later if you do the groundwork now.
We want to emphasize the importance of holding your drumsticks the correct way. Just as with all other musical instruments playing with the right technique is vital in order to become a good musician. The best thing is of course if you're able to take lessons and have your teacher look closely at what you're doing so that he or she can correct you if needed.
Many amateur musicians nowadays take great pride in and think it's best to be autodidact, or self-taught, but the fact is that such musicians often leave much to wish for when it comes to proper technique, which often hinders progress.
It's always very tempting to skip all the beginner's steps and throw yourself in the deep end of the pool because you obviously want to play cool, impressive music, but even though it might seem like a slower process to go through all the basic stuff we assure you it's always worth it. After all, you can't build a skyscraper without a solid foundation!
Even a seemingly small detail like holding the drumsticks is important to get right. If you don't hold them right you will not be able to get the right bounce and due to a lack of balance you won't have as much control over your playing.
So how do you actually hold the sticks then? There are a few different ways depending on what genre you're playing, but the following is usually a good way to start with:
Hold your hand out flat with your palm facing up
Lay the stick in the first joint of your index finger
Put your thumb opposite the index finger (the whole fingerprint should be against the stick)
Wrap the rest of your fingers around the stick
A couple of centimeters of the stick should now be resting against the back of your hand.
Now turn your hand inwards into a more natural position. The index finger knuckle will be the highest point of your hand.
Hopefully this should be enough instructions to get you started.
If you're not sure whether you're holding your sticks right or you would like to try another way of holding them (for example if you're interested in playing jazz) you can always go on to YouTube and check out tutorials drummers have uploaded.
What are the Types of Drumsticks?
We have taken a look at wooden, traditional drum sticks, but there are quite a few different sorts. Listed below are the most common sticks.
Sticks are the most commonly used drumsticks. They are often made from hickory, since it's very good at absorbing shock, which is also the very type of wood that baseball bats are made from. Oak and maple sticks are also common as well as synthetic sticks.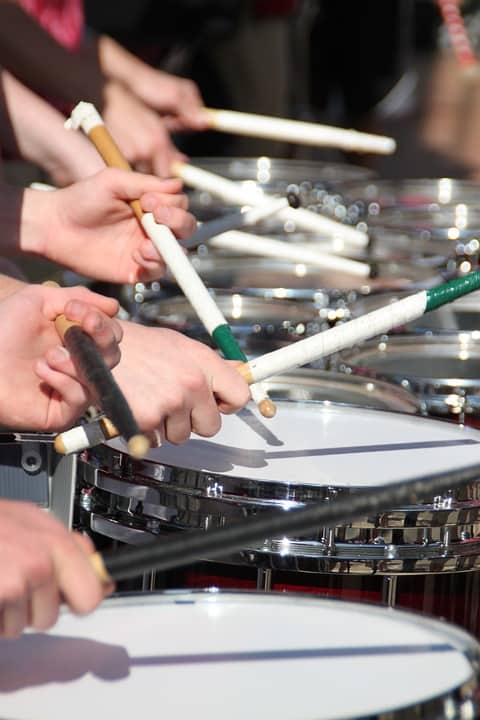 Brushes are often used in jazz and other times when a soft accompaniment is needed. They can both sweep over the drum or strike just as any other drumstick.
Mallets are used both for pitched percussion, such as xylophones and marimbas and for cymbals. The ball on the tip can be made of rubber, plastic or be wrapped in cloth or cotton, depending on which instruments you're playing.
Rods or rutes are several thin drum sticks that are bound together to make one drumstick that is louder than a brush but quieter than a stick. They were originally used for orchestral music but nowadays they are used in all kinds of genres.
What are the Quietest Drumsticks?
Since we now have established that different drumsticks have very different qualities, what are the quietest type?
The quietest type of drumsticks is without a doubt brushes. The sound they provide is soft and quiet, yet expressive. The sticks on our list are all wooden and are much louder, even though some of them can provide you with a softer sound than others.
What do the numbers and letters mean on Drumsticks?
It can feel a little bit daunting for a beginner to choose drumsticks and if you feel uncertain what sticks you should go for you can always ask in your local music shop, however it might be good to know a little bit what the cryptic combinations of numbers and letters mean, especially if you are shopping for drumsticks online.
Let's start with the numbers on the sticks. They represent the circumference of the stick, meaning that the lower the number, the thicker the stick is. And the thicker and heavier the stick is, the louder it will be.
Let's go on to the letters. There are three letter, S, B and A.
S stands for 'street' are best suited for marching bands. They are very loud and designed to be heard from a distance when the band is marching.
B stands for 'band' and are often used in rock music. They were first designed to be used in orchestras.
A are quieter, good for jazz or orchestral music.
This means that the genre decides what sticks you should be using, and it's always a good idea to have a few different pairs.
Different tip shapes
If you look closely at drumsticks you'll notice that the tips have different shapes. The shape of the tip can affect the sound in different ways and it's worth taking into consideration what kind of tone quality you're looking for. The shape of the tip determines how much of the surface hits the drum and that is what actually makes the difference.
It's not only the sound that is affected by the tip's shape, but the feel of the drumstick. It's therefore possible that you might love one shape and hate another, so it's really good to try different sticks to make sure which kind you prefer and works for the genres you're playing. You should also think about what instruments you will be playing with, perhaps you need to make sure you make yourself heard, or maybe you need to show consideration to the other players and not be especially loud.
The different shapes are the following: oval, round or ball, teardrop, barrel and acorn.
Oval stick tips offer the largest spectrum of sounds for a drummer who knows what he or she is doing. Since it's oval you can change the angle and therefor the sound. If you play with the very tip you'll get a bright, clear sound, while if you play further in a larger surface will touch the drum and the sound will get lower and fuller.
Round or ball offer a very clear tone that is bright, crisp and clean and feels a little sharper. The surface that touches the drum produces a distinct tone. The surface that touch the drum is always the same no matter the angle, which means that the beats will always sound the same.
Teardrop stick tips give a warmer tone and are good if you want the lower drums to shine.
Barrel tips are loud and give a rather punchy sound.
Acorn tips sound very full and give an overtone-full sound that is round and complex.
Which is Better; Wood or Synthetic Drumsticks?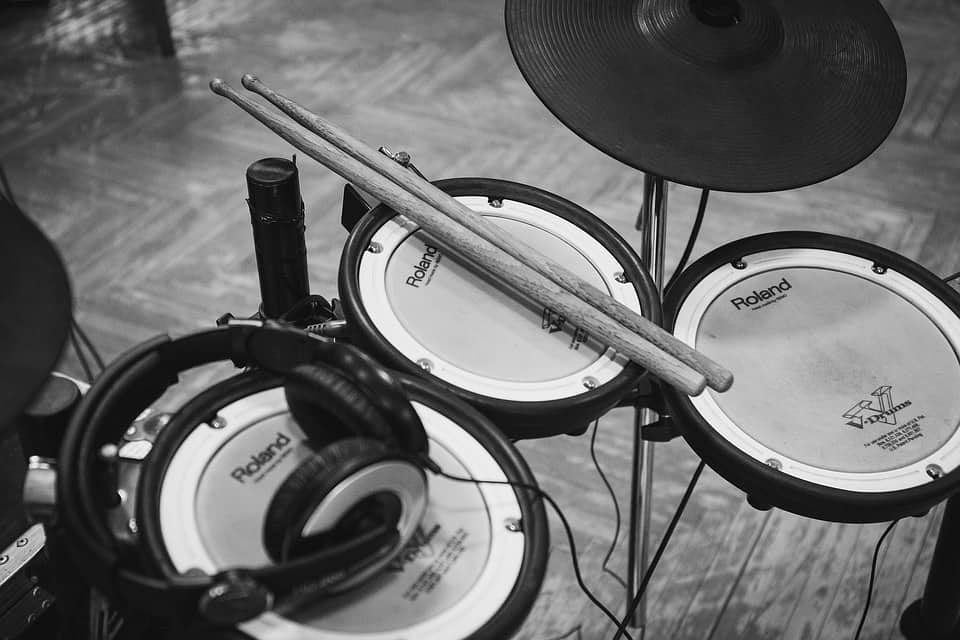 Another important thing to think about when selecting drumsticks is whether they should be wooden or synthetic. Most often the stick is wooden, so we are going to focus on the tip, which can either be made of wood or nylon. It might be easy to draw the conclusion that natural things are always better, but is this true when it comes to drumsticks? Well, not necessarily.
As with most other aspects of the drumsticks everything comes down to what kind of music you will be playing. If you are going to play in a marching band and do lots of rolls, then wood is the way to go since it bounces best against the snare drums. On the other hand, if you are playing on hard percussion such as cymbals or cowbells it will be easier to get a good result with a nylon tip. Nylon tips are also more durable, if you have a good pair that is, otherwise they might fall off and that could harm your drums.
Something to also take into consideration is when the music was composed. Nylon tips were invented in the 1950's and if the music was written before that point some would argue that it would be wrong to use such novelties.
There are drumsticks that are entirely made of synthetic material such as aluminum, plastic or poly-carbonate and many drummers don't really see them as a good option to wooden drum sticks. Drumming can be a strain on the body, but there are ways to play with the correct drumming motion - as this study suggests.
In conclusion we can see that when it comes to the tip, whether to go with wood or nylon is really just a matter of what music you're going to play, but we would recommend that you skip the drumsticks that are entirely synthetic. There are of course exceptions to this, for example number seven on our list are made from poly-carbonate for the reason that they are flashing LED-sticks and wood wouldn't really work for those drum sticks. You can also get Bamboo drumsticks (read the study here).
If you liked this review by Music Critic, please leave a positive rating:
[vc_separator