Tick, tock, tick, tock… Most people would associate this sound with a clock, but musicians like you would immediately think "Metronomes". And when you do hear a clock, you hear 60 bpm, not 60 seconds.
We have selected ten different metronomes for you to choose between. We are convinced that you will find the best metronome for you that will help you take your practicing to new heights!
Metronomes are helpful to all kinds of musicians, from our best professional performers to kids starting to play their first instrument. The rule is, if you want to play with proper pace and get the most out of your practice, you need one! The million-dollar question is: Is there really any difference between different metronomes? If so, which is the ideal one for you?
We are going to help you see past "tick, tock" and consider other aspects when buying a metronome. At first glance it could be easy to think that they all do the same thing so why bother choosing carefully, just pick one, but that would be a mistake. The best metronome for an Acoustic Guitar player, may well be different the the top choice for a Drummer (click here for electronic drum kits)
First you need to decide if you want a digital or an analog. Do you want to choose between different clicks? Do you want a tuner as well?
At a glance:

Our top 3 picks
Our team's top 3 recommendations
Best Overall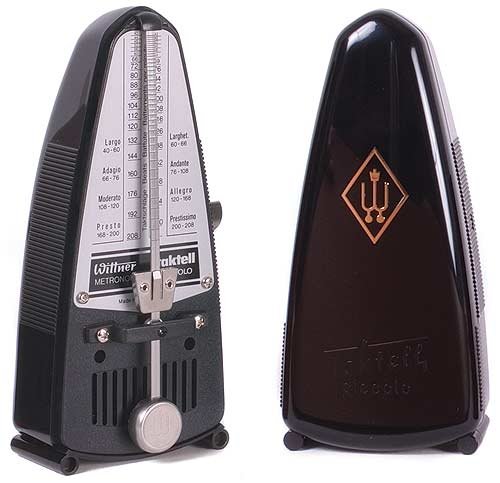 Wittner 836 Taktell Piccolo

Classic, analog metronome
Rewindable without batteries
Extremely good-looking
Premium Quality
BOSS DB-90 Talking Dr. Beat

Classic, analog metronome
Rewindable without batteries
Extremely good-looking
Great value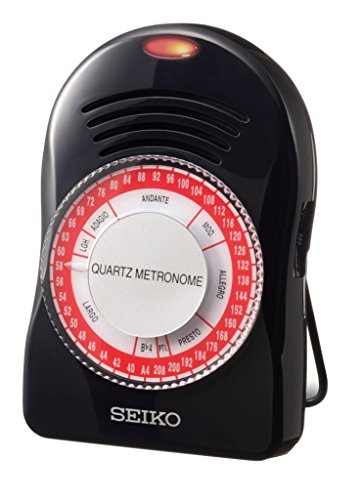 Seiko SQ50-V Quartz

Classic, analog metronome
Rewindable without batteries
Extremely good-looking
What is the Top Metronome for Piano & Other Instruments?
1. Wittner 836 Taktell Piccolo
If you are fed up with digital stuff and just want something classic, then this is the ideal choice for you! It might help you focus more on your music, just you, your instrument and the beat. No batteries required, just wind it up with the key and let the arm swing back and forth making it's lovely sound.
The key is stored on the front of the metronome, so you don't have to worry about losing it. This metronome comes without a bell, meaning that every beat will sound the same, so it would be most suited for an experienced musician who doesn't need any help with finding the downbeat.
It has clear markings from Largo to Prestissimo, meaning that if your sheet music only indicates 'Andante' for example, you don't have to choose BPM from memory. It is small and easy to bring with you on travels and the design is spot on- we just feel like practicing with this metronome all day long!
Pros:
+ Classic, analog metronome
+ Rewindable without batteries
+ Extremely good-looking
Why We Liked It - In a time where people check their cellphone between 150 to 300 times a day it can be really nice to be without unnecessary electronic devices once in a while. And we must say that we feel more like Stravinsky or some other great master when we have the real deal in this metronome!
Why Use A Metronome? Metronomes aren't just for traditional instrumentalists. These handy devices are great for any musician who could benefit from some rhythm practice. From rappers to drummers to violinists, these tools are essential pieces of gear for any serious music professional.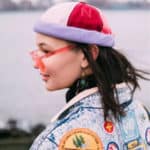 2. BOSS DB-90 Talking Dr. Beat
Our second pick is an outstanding product from BOSS. It's no ordinary metronome. It's perhaps the most advanced product of its type on the market. That's because of all the modes that it features. Let's have a look at some of them.
First, it has four different metronomes to choose from, one of which is a human voice. This variety makes it adaptable to different applications, from drumming to singing.
Next, it's got a 'Rhythm Coach' feature that will help you improve your rhythm, which is useful if this is something you've struggled with since taking up a new instrument.
You can also create beats on this metronome through the 'Note Mixing' mode.
Typically for a BOSS product, this model is built to last. It features rubber pads to ensure it stays stable while in use. The chassis also feels strong enough to withstand a couple of drops.
Connectivity is easy with this product. You can plug in your electric guitar or bass directly into the unit.
Pros:
+ Lots of Features
+ Durable
+ Premium Product
+ Rhythm Coach
+ Versatile
Why We Liked It - It's an advanced, premium metronome that's highly versatile and built to last.
Sometimes you don't want to spend a fortune. And sometimes you don't want yet another big, bulky music accessory. Are you looking for a sturdy little metronome that you can perhaps have in your instrument case and bring with you at all times? You don't need anything super fancy, just one that does the job?
Well, this is the best alternative for you! A good budget metronome, with tempo indications and it actually comes with two different click sounds and a tuning tone. It has a large LED light that blinks along and you can also plug your headphones in, although it's only Mono, so you will only hear sound from one earplug.
This metronome is probably most ideal for somebody who only uses it once in a while but still wants to be able to look up how fast a tempo is or use it for shorter practice sessions. A good, basic metronome that does what it says on the box!
Pros:
+ Small and sturdy
+ Affordable
+ Two different clicks
Why We Liked It - A basic metronome that has all classic features of electronic metronomes but also includes two different click sounds. It is definitely a good option if you're looking for your first metronome and want to try it out before buying an expensive one or need to have an extra in your guitar case or alike.
Pratice Makes Perfect - If you're having trouble playing your piece at full speed, don't stop using a metronome entirely. Instead, opt for a slower bpm and play the piece at that speed. Slowly but surely increase the speed until you can play the piece at full speed without issue. Once you've built up speed, maintain this level to keep your practice and performance consistent.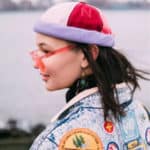 When you play an instrument, owning the actual instrument is seldom enough. You need a music stand, perhaps and amplifier, a mute or cords, pedals and sheet music. Wouldn't it be ideal if you sometimes could kill two birds with one stone? If you feel like this, you are going to love the Artisan Clip on.
As its name suggests, this metronome is easy to clip on to your instrument, for example on your cellos bridge, or on your music stand. Why would you want to attach the metronome to your instrument? Because it's not just a metronome- it's also a tuner!
It has 12 tuning modes for string instruments, but it has a chromatic mode too, so that you can tune any tone you like, which is good for wind instruments. It uses vibration tuning instead of a microphone, which makes it accurate even when there is background noise. No more asking people to be quiet because you are tuning!
The metronome has eight different rhythm types and nine different beats making it very good value for money!
Pros:
+ Metronome with eight rhythm types and 9 beats
+ Tuner with 12 preset tuning modes for strings and chromatic mode
+ Gentle clip-on that doesn't harm your instrument
+ Good value for money
Why We Liked It - If you are looking for both a metronome and a tuner while also looking to save money this is the metronome for you! Vibration tuning instead of a microphone makes the tuning accurate despite background noise and the tick is loud and clear. If you want a two-in-one solution this is the best metro-tuner!
Here is another option if you want a three in one solution. A metronome, tuner and tone generator in a single small device. You get a little pouch with it that it can travel comfortably in. It has a range between 30-250 BPM and has several beats and rhythm patterns. It tunes whichever instrument you play and has a very sensitive microphone.
What is the difference between the MetroPitch and number 4 on our list, Artisan Clip on? Well, the biggest thing is that this particular metronome/tuner doesn't clip on, like the Artisan. You'll have to have somewhere to put it, and we would suggest a flat surface like a table or possibly a music stand, it will be tricky to balance it on your knee!
Another difference is that it uses a microphone instead of sensing vibration, meaning that it is probably best to use it when it's quiet around you so that it doesn't catch other sounds as well as your instrument.
One great thing about this product is that it has a 3-year manufacturer guarantee, so in case it would stop working you will get your money back or get a replacement. We're guessing they offer this because they know that it is good quality and that it's highly unlikely that it will break down.
Pros:
+ Metronome, tuner and tone generator in one
+ Sensitive microphone
+ 3-year manufacturer guarantee
Why We Liked It - What really makes this metronome an option is the 3-year guarantee, to be completely honest. Otherwise you could just as well go for number 4 on our list and get a little clip on as well, but knowing that it won't fail you in at least three years makes it weigh just as heavy. It's dependable and useful- exactly what you want from metronomes/tuners!
If you want to go for a metronome with a dial, this might be the top choice for you. Just slide it to whichever tempo you require and you're good to go. And should you need an A to tune with, it has that as well. Your upbeats will click and your downbeats will chime.
You can plug your earphones in and it has a LED display with pendulum simulation. This is a very basic metronome but it has everything you need to practice your scales and arpeggios and help you keep the pace not matter what tempo you're aiming for. The Matrix MR800 would suit any musician that just wants the tick-tocks and is happy prioritize saving some money over getting cool features.
Pros:
+ Easy to use with a dial
+ LED display with pendulum simulation
+ Plug in your headphones
Why We Liked It - Not everything in life has to be complicated. Take metronomes, for instance. Sometimes they are as simple as this one, and yet they do the job well enough. Save yourself some stress with this simple metronome that is still able to take your practicing to the next level.
7. Wittner 903014 Taktell Super-Mini
If you need a metronome that you can take with you and will work every single time this is the most useful metronome for you. Super-mini is a suitable name, it is small and very cute. You don't need to worry about battery time since it is spring-driven and you wind it up with a key. Even though it is small the click it pretty loud and it lasts quite long before you need to wind it up again.
Since it is so small it only goes up to 208 BPM, but in all honesty, how often do you play faster than that? This metronome would suit a musician who wants classic metronomes with a modern twist. It would especially suit music students who travel back and forth and need to use the metronome both at home and in school and doesn't want to worry about changing batteries. Might we add, we love the design of this metronome!
Pros:
+ Classic with a modern twist
+ Affordable
+ Small and easy to bring with you
+ Wind up with a key
Why We Liked It - Old school is cool! We love this small metronome that is easy to bring with you wherever you go and that won't fail you (as long as you don't lose the key). Fortunately, it is easily stored on the front of the metronome. It does the job while looking fab!
This metronome would be best if you want to use it at home since it is pretty big. This is not a bad thing however, since the wind up lasts longer the bigger the metronomes are generally. It is very decorative and would look beautiful on any piano or where else you might keep it.
The metronome is very high quality and is definitely an item that will last you a long time and become one of those things that makes your house a home. We can really see children growing up with this metronome, and then fighting over who gets to inherit it later in life. Well, maybe we're just hopeless music nerds. But that's a wonderful thing to be, and we believe that if you start using this beautiful piece you will very likely become one too! Wind it up, set the pendulum swinging and enjoy!
Pros:
+ High quality
+ Classic, beautiful design
+ Wind-up metronome
Why We Liked It - This metronome is the ideal option for somebody who loves beautiful, high quality items that lasts a long time and is looking to buy a metronome that is old school but well working. We really like it, it does what it's supposed to and it is a nice improvement of your music corner at home.
9. Neewer Square Mechanical
Once again we have a beautiful, pyramid-like metronome to review. If you want to find a metronome that makes you draw a sigh of happiness when you unbox it, then this is the top metronome for you! But it's not only beautiful, it's functional as well.
It has a clear, loud click that makes it a good option no matter what instrument you play. The manufacturer points to the fact that wind-up metronomes actually are better for the environment, since you never have to use a battery that is harmful to nature (and your wallet).
The metronome has a plastic cover that you can keep on it while not using it, that protects it from dust. The cover also enables you to bring it with you without potentially scratching or hurting the metronome.
The Neewer Square Mechanical is a very nice-looking product that is a lovely ornament as well as a handy practice-buddy.
Pros:
+ Beautifully made of teak
+ Handy plastic cover for travel
+ High quality
+ Wind-up metronome
Why We Liked It - By now we are feeling like starting a big collection of metronomes and if we do, this one is definitely on our shopping list! Classic, beautiful and works very well, what else could we possibly wish for? The plastic cover makes it easy to travel with it, so we would bring it with us as often as possible!
If you play a loud instrument like a student trumpet or a harmonica for percussion, this might be the best option for you! It has a cylindrical speaker with a resonator structure that makes it easy to hear, no matter how loud you play (yes, that is a challenge, we'd love to hear you try!). It ranges from 30-252 beats per minute, it's got 19 beat patterns and 3 different PCM sounds, namely cowbell, agogo and clave.
You can change the volume as well and plug in headphones. And now for the best part: It also has a backup memory that remembers which tempo, beat and reference tone you've been using between practice sessions, even if you turn it off. It has a large LCD screen which is handy and allows you to see all the settings clearly.
One good feature is that you can change the A4 frequency between 410 Hz to 480 Hz. This might be useful if you for example will be playing with a piano that is slightly higher or lower. A very good option for both professionals and amateurs with a couple of extra features that just makes it top in its price range.
Pros:
+ Easy to hear
+ Three different clicks
+ Adjustable volume
+ Large LCD screen
+ Backup memory
Why We Liked It - This is an excellent metronome that has everything you need, including a backup memory that remembers your settings, three different clicks, the possibility of changing the frequency of your reference tone. High quality for a reasonable price! We like it!
Muscle Memory - If you're an instrumentalist, it's imperative that you utilize a metronome every time you practice. While this may feel redundant or somewhat unnecessary, your muscle memory picks up on subtle details including timing. As a general rule, practice the way you would perform to ensure true mastery of a piece.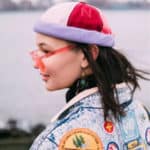 Metronome Buyers Guide
Top Pick: Wittner 836 Taktell Piccolo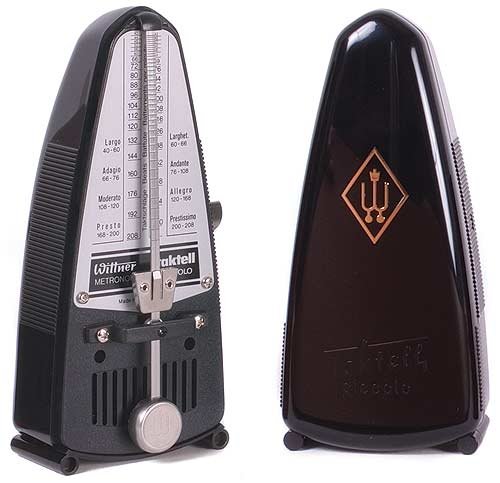 It is kind of difficult to choose the best one when some of the metronomes are digital and some wind-up, but we couldn't help but go for the classic version! There is just something special about winding the metronome up with the key and setting the pendulum off.
We are all so stressed with all the technology so we sometimes need to use mechanical things instead! It is also more environmental friendly since you don't have to use a nasty battery. This particular metronome is very easy to use and has clear tempo indications.
The design is great, and the key is stored in a hole on the front of the metronome so you don't lose it. This is our Top Pick because it could suit any musician, no matter what level, and it would also suit pretty much any budget since it is pretty affordable.
You can't go wrong with Wittner 836 Taktell Piccolo, it does the job well and looks awesome!
Premium Choice: BOSS DB-90 Talking Dr. Beat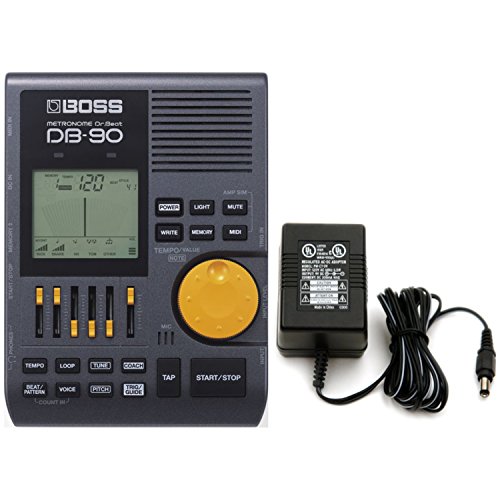 There was really no competition for our Premium Choice, the BOSS DB-90 beats (no pun intended) all the other metronomes when it comes to luxury and cool features. With three different clicks and human voice count it's a really good piece of equipment, but that's not all. You can plug in your instrument if you want to hear everything in your headphones, allowing you to hear well and also not disturbing your poor neighbors or family.
Another nice feature is that it has drum machine beats that just makes it more fun to practice when you have grown tired of the old ticking. This makes practicing a lot more fun and inspiring as opposed to being very aware that you are playing the same thing over and over again by yourself. You can even create your own beat if you want to!
This metronome has everything you can think of and you will probably never need to buy another one. If you are going for outstanding quality, and are ok with spending a little extra, this is the model to go for. They say that you get what you pay for and in this case that is absolutely true! Sometimes you should just settle for the best!
Great Value: Seiko SQ50-V Quartz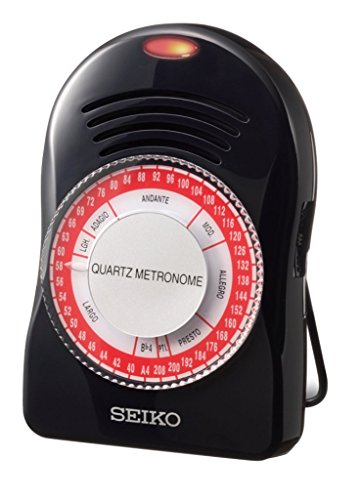 Everybody loves a good bargain, and with that reasoning, everybody loves Seiko SQ50-V Quartz. This little gem is affordable, small and sturdy and if you just want a metronome to help you keep the proper pace you don't need to look any further.
Even if it's really cheap it still has two different clicks and a reference tone. You can plug in your headphones and the LED lights blink brightly. The metronome is easy to use and would be perfect if you want to keep it in your guitar case for example.
This is the best option for musicians who maybe doesn't use it every single day but still wants to be able to practice to a beat once in a while. Simply a good budget option that does what you want it to do. Go for this one if you are new to the tick-tock and want to know if it's something for you!
What is a Metronome?
You might wonder: what on earth is a metronome? Why is it something you need to have in order to become a better musician? It might seem complicated, but we assure you, it is nothing difficult! It is actually a quite old innovation, patented 1816 by the German Johann Nepomuk Mälzel.
They have been well used the past couple of hundred years and Stravinsky, for example, wrote all the metronome markings and the Italian words. So even if it seems like a pretty new thing when you look at the digital ones, they are really not that modern and weird. The whole point of them is pretty straight-forward.
For the history on metronomes, you may wish to read the case study.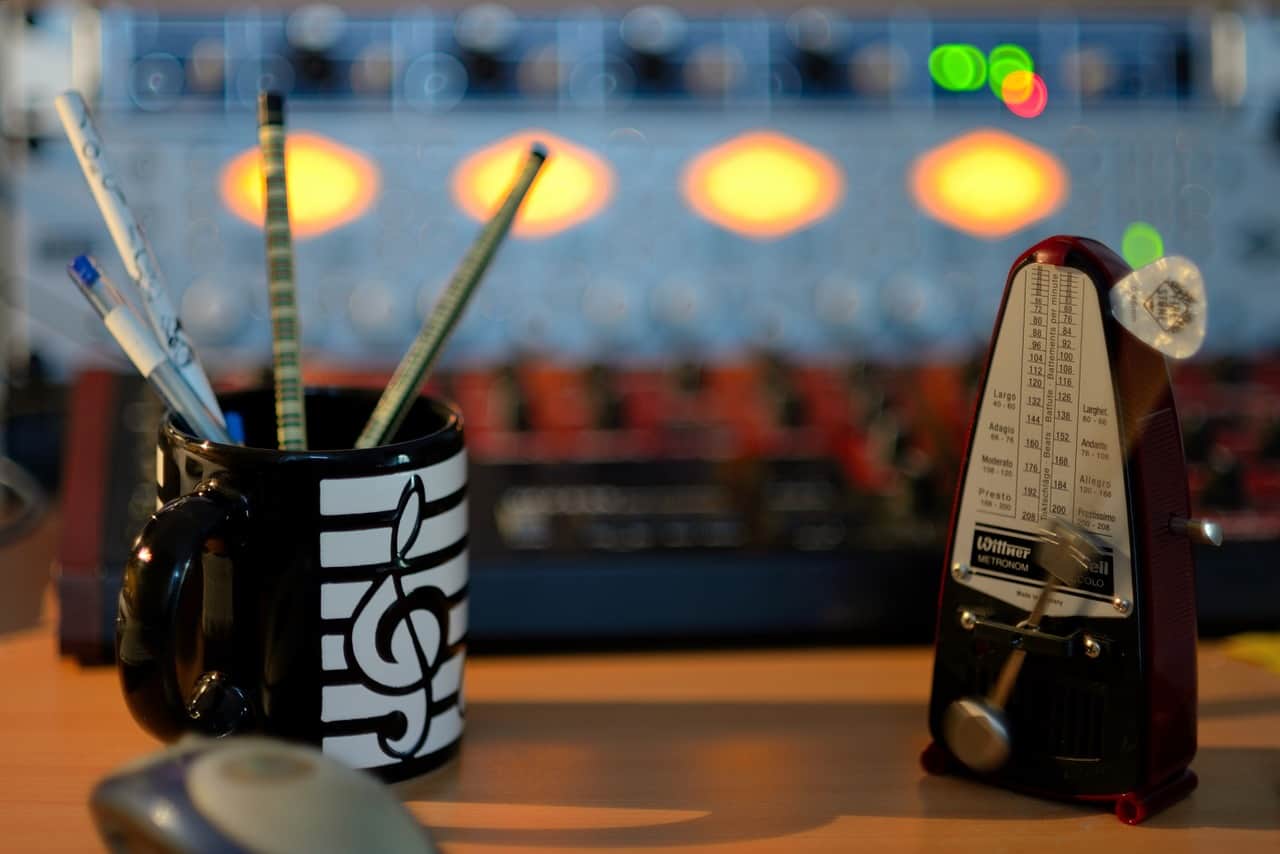 A metronome is a device that simply put ticks a beat. It is useful when practicing so that you don't speed up or slow down subconsciously and can also be used to speed a piece, scale or arpeggio up and force you to go faster. It is also good to find out how fast a piece of music should be played.
If your sheet music for example says '120 BPM' (BPM stands for Beat per Minute) you can easily look up how fast that is using your metronome. Likewise if your music has Italian words like 'Adagio', 'Andante' or 'Allegro', it can give you an exact indication of how fast that actually is.
A metronome is an essential tool for any serious musician, but can also be useful for amateur musicians and beginners. It is a good way of measuring your progress, since you can really see how much faster you are able to play. It is also the best for practicing sight-reading, and it helps if you for example are clapping rhythms, learning music theory and so on.
How to use a Metronome?
So now you know what a metronome is, but how do you use it? Many people feel hesitant about buying something they don't really know that much about, but that isn't something you need to worry about when it comes to this piece of equipment.
The answer to this question depends on what kind of metronome you have. There are digital metronomes that you simply push buttons on to select your tempo setting, and then there are yet other metronomes that has a dial that you just turn, like an old telephone. The original, classic metronome is mechanical and you wind it up with a key and then tap the pendulum to start it moving.
Some metronomes have a tuning tone and some even have a built-in tuner as well. Read the information provided by your manufacturer to find out how to use your specific model. But don't worry, this is most often a very easy device to use and the main thing is that you get a click with a pulse you can play along to! How to use metronomes is not the problem, the problem is playing correctly with it. Metronomes can, however, improve cognition over time, as this study suggests.
What is the top Metronome for Guitar?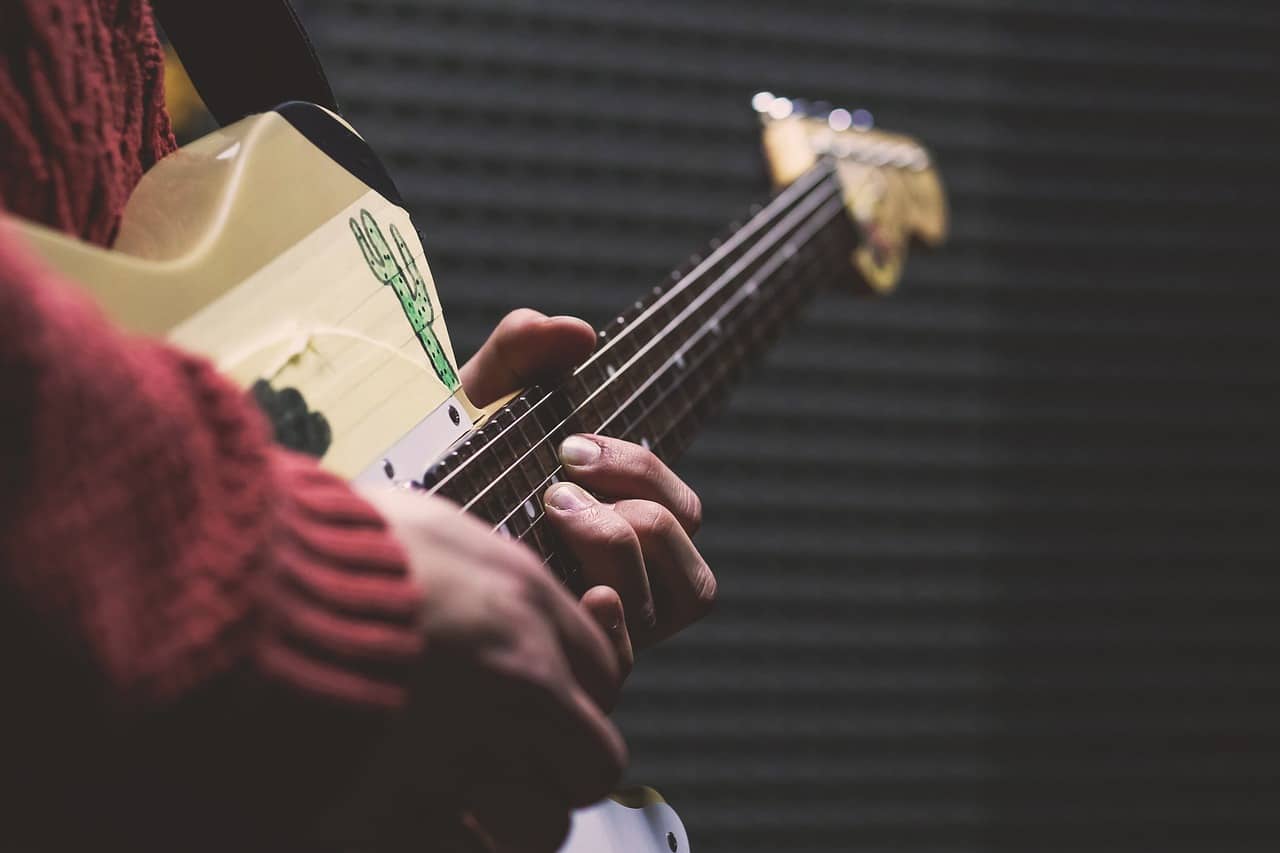 The best metronomes for guitar on our list is firstly Artisan Clip On simply because it does clip on and is therefore easy to use no matter if you have a music stand, table or the like at hand. The fact that it's also a tuner is definitely a plus as well.
However the absolute best is our Premium Choice, BOSS DB-90 Talking Dr. Beat, that has more fun rhythms to practice to, especially if you play a lot of modern music.
How to use a Metronome for Guitar?
There is really no big difference between guitarists and other musicians when it comes to using a metronome. The main thing is that the metronome ticks. One thing that could be slightly different is that some metronomes allow you to plug in your guitar and listen in the headphones along with the click, and some have a clip on that is convenient to use especially on guitars, but that's about it.
What is the Greatest Metronome for Drummers?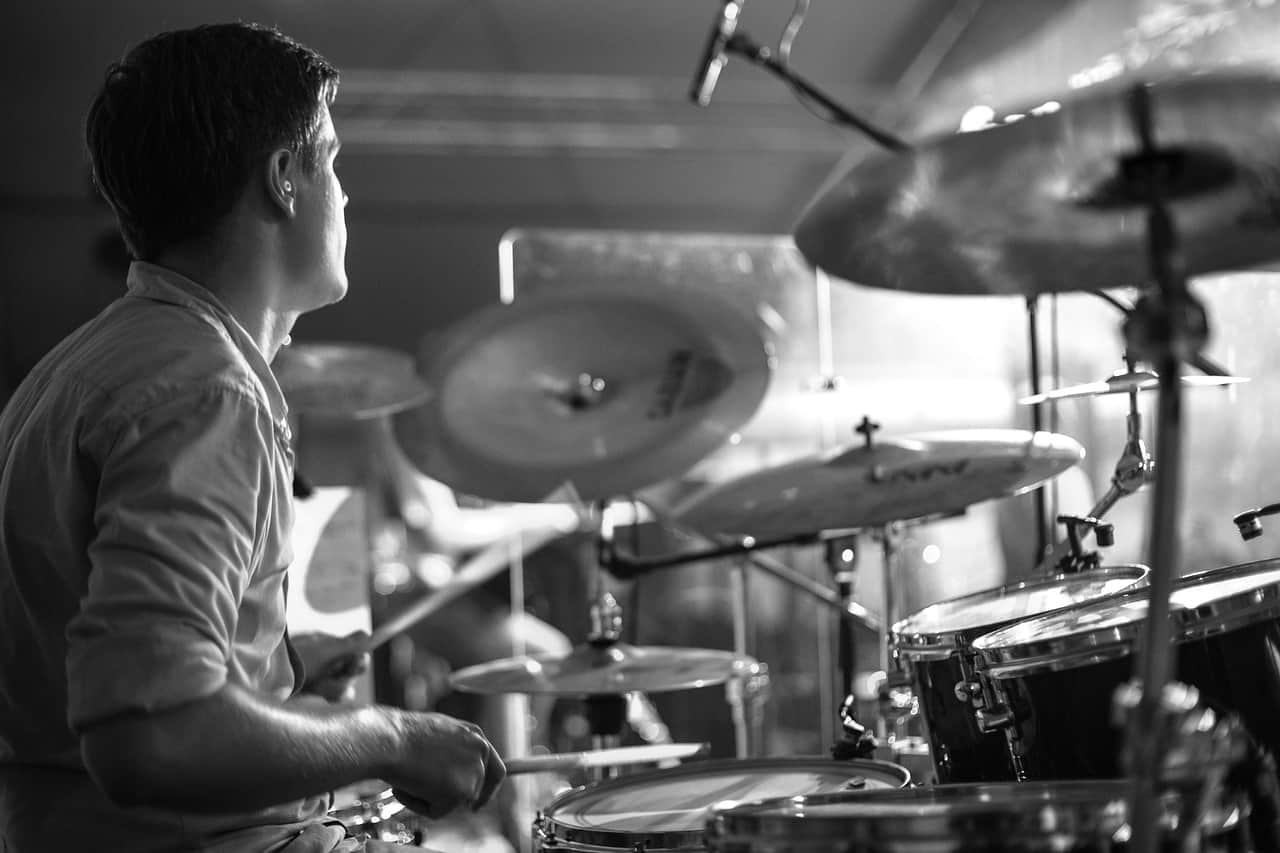 Korg KDM-2 Digital is the best alternative for drummers, who need to hear their metronomes properly both with or without headphones since it's pretty loud in itself with an extremely good speaker designed to carry sound well. Drummers tend to use metronomes a lot so the fact that it has a backup memory that allows you to start where you finished is great. Metronomes can really aid a drummers performance, read the study to find out more.
Again, BOSS DB-90 Talking Dr. Beat is a superb choice if you feel like treating yourself, there is simply no metronomes on the market that is better than it!
For a study on the synchronisation of metronomes click here.
If you liked this review by Music Critic, please leave a positive rating:
[vc_separator