If you are stumbling upon this article, you have probably already spent countless hours aimlessly searching for the best student trumpet. The shiny, attractive appeal of this instrument probably doesn't help in choosing the best candidate; all of the trumpets look beautiful, and sound fantastic. The problem is that you probably have a budget that you have to keep to.
Student trumpets are the ideal alternative to normal, overpriced trumpets. They sound great, look great, and are affordable for both beginner players and students at music schools. Also, since you will probably be dragging your prized possession everywhere you go, it's important to not invest too much in the beginning stages. You need to make sure that you like the instrument, and that you won't be afraid to carry it around and practice on it.
After doing extensive research, we came to a conclusion that the following trumpets that we listed below are the best student trumpets on the market. Not only do they have full, rich sound but they are also very affordable and look stunning!
The following list features all of the best student trumpets that we managed to find available on today's market. After listening to dozens of playbacks and hearing expert opinions, we have no doubt that no matter which trumpet you choose from this list, it will serve you for a long time.
Prefer the Sax? Check out our review of the top Alto Saxaphone's.
At a glance:

Our top 3 picks
Our team's top 3 recommendations
Best Overall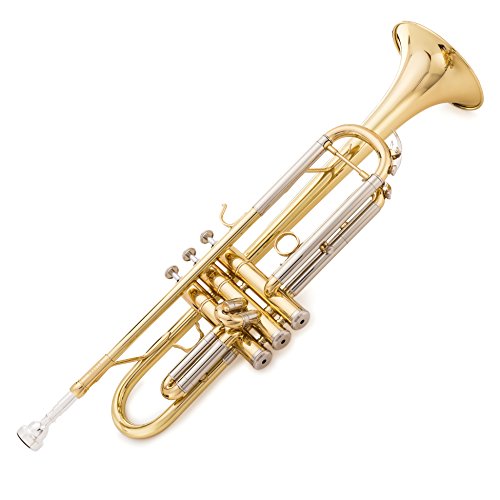 Jean Paul USA TR-330

Comes with a hard case Projects extremely well
Produces warm & enchanting tones
Sturdy construction
Premium Quality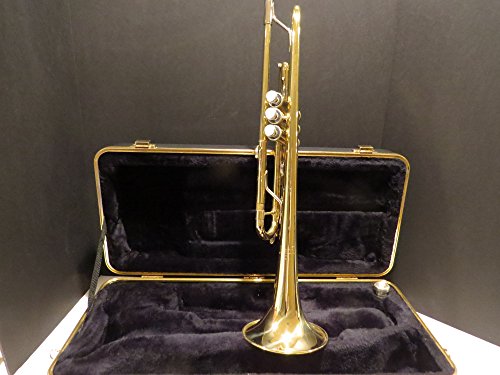 Bach TR300H2

Comes with a hard case Projects extremely well
Produces warm & enchanting tones
Sturdy construction
Great value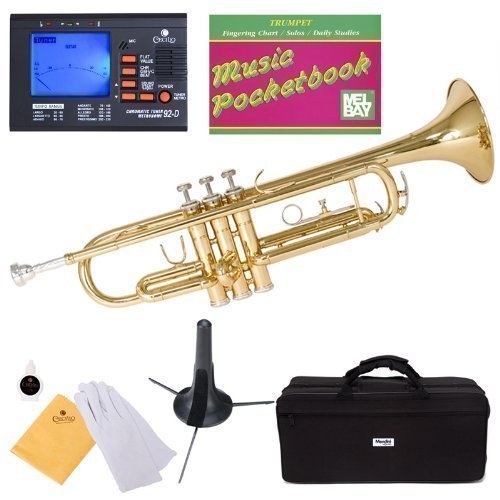 Mendini by Cecilio MTT-

Comes with a hard case Projects extremely well
Produces warm & enchanting tones
Sturdy construction
View the Best Student Trumpet of 2023, below.
To start us off, we have the Jean Paul USA trumpet. With over 300 positive reviews on Amazon, there is little that can go wrong when purchasing this beauty. Jean Paul's motto is to 'make instruments that last a lifetime', and they follow through with their motto even when manufacturing their student-grade instruments. The trumpets you buy from Jean Paul will sound great, play musical renditions and endure for years before you will notice any signs of wear and tear.
All of the Jean Paul products are tested and approved twice, both by professional level players and technicians right before they are shipped off. Jean Paul also takes customer satisfaction seriously, which means that they have been improving their instruments every time they got constructive criticism from their customers. This practice is what made them one of the most sought after student-grade instrument-producing top brands, and it's no doubt they will stay at the top of the list for a long time.
Sound
The sound of the TR-330 is both rich and engaging at the same time. It comes in the Bb key and is ideal for classical, latin and popular songs. The well-centered tones of the trumpet will also help you achieve both balanced and reliable performances.
Here is a relevant sound clip of the trumpet in question:
Jean Paul Trumpet TR-330 Review By professional Trumpeter Carlos Puig
Performance
The lead pipe and bell of the trumpet will also give you wonderful projection. You will be able to be clearly heard both inside a studio, inside your home, during concerts and while walking with a marching band. This is definitely a good feature, since many other student trumpets fail to project a distinct, loud sound when other instruments are present.
Build
The trumpet itself has a beautiful brass body that is finished off with gold lacquer finishes. The brass-lead construction of the instrument also helps it achieve the sincere, warm tone that it has been praised for by countless reviewers and professional level players.
Features
The TR-330 is one of the most sought-after student instruments thanks to all the accessories that it comes with. Accessories such as a sturdy, reliable trumpet carrying case, valve oil, a quality cleaning cloth, mouth piece and gloves. In short, all the accessories you will need to take care of and start playing your trumpet.
Pros:
+ Comes with a hard case+ Projects extremely well
+ Produces warm & enchanting tones
+ Sturdy construction
Why We Liked It - It's no secret that Jean Paul is a leading trumpet brand in producing band instruments, and that their products are of quality make. All of their trumpets are made to be used by both beginner & intermediate trumpet students, and they price their merchandise accordingly.
Cons:
- Valves may be a bit stiff for some
Posture - We talk about the importance of good posture when playing most instruments, but the trumpet seems to lend itself to bad posture too often. Don't have your arms against your body; keep a little space between your arms and sides. Don't pick up the bad habit of pointing the trumpet all the way to the ground.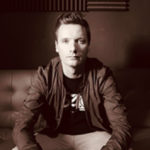 Even though instruments played by Bach were never duplicated, they were often copied. These copies of the instruments used by Vincent Bach throughout both his childhood and adulthood remain popular student-trumpet choices today. Bach was a unique talent, and his talent is the exact thing that allowed him to create brass instruments that are hard to match in quality even to this day. The tones were strong yet smooth, the build light but sturdy, and the performance well-balance and projected.
The Bach TR300H2 is a trumpet that has been tailor-made after Bach's standards. It's a brass instrument that is definitely more expensive than the other student trumpets on this list, but it definitely has more richness sound-wise.
Sound
The Bach quality trumpet definitely has something special about its performance. Both the sound and the projection of the TR300H2 are something to yearn for when you are starting out. The equal, balanced tones will help you play musical pieces with ease and pleasure.
A relevant sound clip of the trumpet:
Performance
The Bach has been reported to have a wonderful response with quick, accurate articulation of the sounds.Getting balanced sounds from both the high and low ends of the scale will be a breeze with the Bach, and that's why many professionals tend to recommend this trumpet in particular for students or people who are just starting out.
Build
The TR300H2 is made in the USA from solid, quality materials that help enhance the sound of the high quality trumpet tremendously. The .459" bore and the 4-7/8" seamless bell help the Bach achieve its wonderful intonation and good projection that its well known for around the music world.
Features
Like many other student-grade instruments, the Bach comes with a durable case that will help you escort your trumpet wherever you go. The case is also equipped with quality cushions that will help keep the Bach safe should you knock it anywhere. A carrying strap and extra space for any sorts of accessories are also included within the case.
Pros:
+ Comes with durable case
+ Modeled after Bach brass instruments
+ Rich, balanced intonation
+ Features Monel metal piston valves
Why We Liked It - With the TR300H2 the student will be able to experience quality sound that will help them develop quickly and efficiently as they reach the intermediate level. It's also worth a note that this trumpet in particular was designed by legendary craftsmen that tailor-made it for student-use!
Cons:
- Valves may be resistant at first
3. Mendini by Cecilio MTT-
Cecilio is a well-known trumpet brand among the music industry professional level players. They produce both student-grade and professional instruments, which allows them to create the perfect middle-ground instrument for beginners. They are known for their string, woodwind and brass instruments such as harmonicas - as well as all the accessories that they sell and provide with the instruments they ship. If you need a new trumpet that is made of quality materials, then this brass, gold lacquer Cecilio should be your go-to choice.
Sound
Cecilio are known for giving their instruments a strong, distinct sound, and the MTT-L is no exception. This trumpet has riveting reviews from hundreds of happy customers, and there's a good reason for it. The MTT-L has a unique, well-balanced sound that resides in the Bb key.
Here's a relevant sound sample of the MTT-L:
The Cheapest New Reliable B flat Trumpet MENDINI
Performance
The Cecilio MTT-L is definitely much cheaper than our previously listed trumpets, but it definitely lives up to the Mendini name. The sound is clear and will allow you to play musical renditions across many different genre's, ranging from jazz, to classical to pop. The trumpet has a smooth airflow, loud projection and overall very good sound quality for a student-grade instrument.
Build
The MTT-L is an instrument that has a solid, sturdy build that won't make you feel like you are holding a flimsy piece of plastic. Usually, finding student-grade instruments with such good balance construction-wise can be difficult. That's why Cecilio's main focus when manufacturing their trumpets lies in both the stability and durability as well as the sound of the instrument.
Features
Just like the previous trumpets we listed, the MTT-L comes with a durable case where you can put your trumpet when you are not using it. The trumpet also comes with gloves, a cleaning cloth and valve oil; accessories that will help you take good care of your new prized possession.
Pros:
+ Affordable
+ Comes with valve oil and white gloves
+ Arrives in sturdy, durable case+ Solid construction
Why We Liked It - This trumpet is definitely something to look out for, especially since the company offers a 1 year warranty on the instrument, should there be any manufacturer defects. This is a great feature, since some instruments do and can come in damaged or faulty when shipped worldwide. Luckily, these are very rare cases, but it's still better to be safe than sorry. With over 500 customer reviews, the Cecilio is one of the most popular student trumpets on Amazon. It has even made it to Amazon's Choice list of products.
Cons:
- Valves may stick for some - frequent oiling required
Think about progress, not the finished article - Think of your first trumpet as a stepping stone rather than your perfect instrument. It's important for a trumpet to sound good, and hopefully, it looks good, too. But, the most important thing for a student trumpet is that it's easy to play and gets you from beginner to intermediate.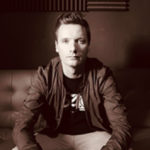 4. Legacy Intermediate Trumpet
Many people don't know this, but the Legacy TR750 trumpet is actually an update to a previous trumpet featured by Legacy in the same production line, the TR750 Conductor. Just like its sister model trumpet, the TR750 kept all of the beloved features of the Conductor, but also improved both in sound and craftsmanship.
Legacy is known for providing students with affordable instruments that other companies would charge three times as much money for. They know that students have a budget, as well as beginners that don't know if they will like the instrument yet.
This trumpet in particular is also teacher approved and comes with a 2 year warranty.This means that if you notice any manufacturer defects, you can easily get a replacement within days.
Sound
The Legacy has a deep, resonating sound that matches the likes of many professional trumpets. Any student that wants to have a rich, deep balanced sound when playing will do well purchasing this trumpet. The response is quick and flawless, and the projection is outstanding.
Legacy TR1000 Professional Trumpet
Performance
The TR750 gives off a fantastic performance for an instrument of its budget. If you want to be heard clearly both in band practice and outside, then this trumpet won't disappoint you. The projection is clear and stays balanced throughout the duration of the playing. If you are looking for a quality instrument that will do your playing justice and will be easy to play and learn to play the trumpet with, then the TR750 is the best choice.
Build
Legacy's trumpet is made from solid brass and features a solid rose brass tube that gives the instrument its unique, warm tone. The nickel double water keys and silver plated mouth piece also add to the appeal of the trumpet. Its double brace construction also gives it the sturdy, balanced feel that many beginners are after.
Features
The trumpet comes with a zippered canvas case that is easy to access. Thanks to it being made from mostly soft material, it provides the instrument with a lot of padding. It's also easy to put anywhere when you find yourself sitting in crowded public transport.
Pros:
+ Rich sound
+ Made from solid brass
+ Comes with zippered canvas bag
+ 2 year warranty
Why We Liked It - The TR750 is the ideal beginner trumpet that will accompany you or your kids through their trumpet journey. Beginners are usually ecstatic with the high-quality sound that this trumpet produces, and all the positive reviews back up this statement.
Cons:
- Sticky valves may occur after regular playing
The Kaizer trumpet is another highly-regarded instrument that has received dozens of positive reviews throughout the years. Kaizer is a company known specifically for their musical instruments and their motto is to make them as durable as possible. This is especially vital when looking at student or beginner instruments, since your first trumpet will be dragged around everywhere. From band practice, to friends' homes, to marching band, to transport.
Unlike other top brands, Kaizer doesn't import their instruments. They make them right here in America, and they pride themselves on their outstanding customer service and American standards.Their goal is to make their customers happy with their new instrument, and we can easily say that they manage each time. They don't put their name on any product that doesn't live up to the Kaizer name. This means that each instrument is crafted with care, and tested by professional level players!
Sound
You won't have any trouble trying to get the sounds you want from this trumpet. All the notes are well balanced, and the intonation is even and stable.
Performance
If you are looking for a trumpet that can accompany you through both band practice and home practice, then the Kaizer is the best choice. It projects well, and doesn't lose its energy when you play long songs. The valves also work exceptionally well, since they offer a quick response to any change in tone.
Build
The Kaizer is built from rose brass, has a o.464" large bore, a 5" bell and cupronickel turning slides. The original thing about Kaizer's design is the fact that they feature both yellow brass and platinum additions on the trumpet. It also has an adjustable 3rd valve slide ring.
Features
The good thing about Kaizer's trumpets is that they actually allow a 45-day trial of their trumpets. This means that you can own it for 45 days, test it out, and if you don't like it, you can easily return it and get a full refund. The trumpet itself also comes with a specifically molded case, white gloves and valve oil to help you take better care of the trumpet.
Pros:
+ 45-day free trial
+ Comes with case, valve oil and gloves
+ Durable, sturdy build
+ Comes in 4 distinct colors
+ Yellow brass additions
Why We Liked It - The Kaizer is inexpensive and sounds great for its budget range. It gives off a happy, deep sound that is ideal for any student looking to improve.
Cons:
- Valve slides may feel too loose for some
If you are on a tight budget and need a new trumpet asap, Windsor's MI-1001 is the best instrument you could ask for. Not only is it affordable, but it helps you give solid, entertaining performances every time you play.
Windsor wants instruments to be affordable, and they also know that not everyone will love the trumpet. That's why they don't want their customers to spend hundreds of dollars on something that may end up not liking. That's the plus that comes with buying a Windsor trumpet: You will get to try out this instrument without breaking the bank. It's a great opportunity to explore different instruments, and see which one suits you the most.
Sound
The Windsor has a very clear, resonating sound that is significantly more crisp than the other budget trumpets we've reviewed so far. With enough practice, we can see any trumpet player being highly satisfied with the sound this trumpet makes. The valves don't get stuck, and the intonation is well-balanced.
If you are looking for a quick sample of the general sound of the Windsor, there is a customer in the review section of the Windsor MI-1001 that gives a quick demo: https://www.amazon.com/gp/customer-reviews/R2XXPWM4MACL9W/ref=cm_cr_dp_d_rvw_ttl?ie=UTF8&ASIN=B000GG4AYU
Performance
Just like any other instrument, it may be hard to get the Windsor to do what you want it to at the beginning. With regular playing, however, you should start to get more experience and get the trumpet to do what you want it to. Its projection is commendable, and the quality brass helps the trumpet produce a warm, clear sound each time you play.
Build
The Windsor is made from quality brass, has a first valve thumb hook to help make playing easier, and is finished off with a gold lacquer finishes. It's definitely a stunning instrument in its price range; it also comes with twin water keys. The trumpet itself weighs about 2.5 pounds, which is the ideal balanced weight.
Features
Like many other beginning trumpets, the Windsor comes with an outfit. You will get a lightweight case where you will be able to store your trumpet, valve oil and a quality cleaning cloth.
Pros:
+ Clear, resonating sound
+ Responsive valves
+ Comes with lightweight case
+ Quality gold lacquer coating
Why We Liked It - TWindsor manufactures produces their trumpets based on rigorous standards, and tailor-make these trumpets to suit beginners. Their goal is to make trumpets that will lead both student and novice players from beginner to advanced skill levels.
Cons:
- Build may feel too light for some
Schoenbach takes great pride in their instruments, and it definitely shows in their craftsmanship. Schoenbach's goal is to make instruments from quality materials that help enhance the sound of the product, instead of dampening it and making it feel stuffy.
They have been crafting instruments for 300 years, and it's needless to say that they only employ the best masters to make their merchandise. The company gets their name from the region of Schoenbach that was bordering between Czechoslovakia and Bohemia in the late 19th century. It was a region famous for musical instruments; ranging from quality-made string to brass instruments. All of their instruments are also crafted in Czechoslovakia, and are made of the highest quality materials.
Sound
The Schoenbach has a distinct sound that is very hard to replicate; and it's easy to hear that it was crafted with special care that tailored the warm sound of the trumpet. It's definitely a special trumpet, and sounds much more lively than the other trumpets on our list. Ideally, it will be perfect for band practice, classical music and even jazz.
Performance
The Schoenbach is a lightweight instrument that is easy to play, hold, and to maneuver. It's crafted in a way to help the trumpet player get the most out of all of the features. It projects well both inside the home and outside, which makes it ideal for any student or player that wants to take part in a marching-band.
Build
The trumpet itself is made from quality brass that helps enhance the bright tone of the STR-300. It comes in the Bb key and is teacher approved, which makes it a reliable student and novice instrument for anyone that is willing to learn to play. The trumpet also comes with an adjustable 3rd valve finger hook that help you make small tuning adjustments.
Features
This trumpet comes in an outfit that features every accessory that you will need to start playing. It comes with a heavy-duty case that has a sturdy, reliable zipper, a brass mouthpiece, valve oil and a delicate polishing cloth.
Pros:
+ Comes in a heavy-duty case
+ Bright, lively sound
+ Tested & adjusted by professionals before shipment
+ Quick response of piston valves
Why We Liked It - Schoenbach's student trumpets may be a bit more expensive than the previous student-budget trumpets we listed, but they're definitely worth the investment. Not only because of the quality sound that these trumpets make, but also because of the outfit that they come with.
Cons:
+ Certificate papers may need to be asked for directly before shipment
Yamaha is one of the top brands in the music market today, and it's no wonder that they produce all sorts of instruments. Ranging from guitars, to student violins, to brass instruments. It's important to note that Yamaha puts just as much emphasis and care into making their brass instruments as they do when making their string instruments!
Yamaha's legacy began in 1887, when Torakusu Yamaha decided to repair a broken reed organ. In due time, he managed to successfully assist in making the first reed organ in Japan, and that's how it started. At first his reed organ was criticized for its poor tuning, but Yamaha didn't give up and managed to make a line of well-tuned reed organs after studying music theory and tuning vigorously.
Sound
Yamaha's trumpets are well-known for the clarity of the sounds they produce, and the Yamaha YTR-2330 is no exception. It's definitely one of the better trumpets on this list, sound-wise. If you are looking for crisp, clear, projecting tones that will make themselves heard both among other instruments in the band and individually, then the YTR-2330 is the ideal quality instrument to go for. Here is a relevant sound sample of the Yamaha YTR-2330:
Performance
The Yamaha has a very clear, resonating tone that will fill up just about any room and/or open space with its rich, bright sound. If you enjoy the vibrant sounds that a Yamaha can provide, then you cannot go wrong purchasing this beautiful, quality instrument. The newly designed brass bell has also been made to be more light than in the previous student models.
Build
The YTR-2330 has an ML 11.65mm bore and an 123mm bell that has the optimal thickness to help produce the ideal, warm tone that trumpets are known for. The trumpet is also equipped with new valve covers, push buttons and a saddle on the first valve. It also has an adjustable ring on the 3rd slider.
Features
The Yamaha trumpet only comes with a durable, heavy-duty material case with a handle that you will be able to carry with you anytime, anywhere. However, it's important to note that the trumpet doesn't come with valve oil, gloves or cleaning clothes like the previous outfits we listed. When buying the Yamaha, you will have to take it upon yourself to arrange the rest of the accessories!
Pros:
+ Comes with case+ Stunning quality of sound
+ Vibrant & lively tones
+ Made from quality brass
Why We Liked It - The Yamaha YTR-2330 is the latest development in the Yamaha YTR student trumpet line, and has already made countless novice players reach intermediate trumpet levels.
Cons:
- Doesn't come with accessories such as valve oil, gloves, cleaning cloths etc.
The Mendini trumpet is ideal for anyone that wants to try out a trumpet and, hopefully, take their playing seriously! The MTT-L, made by Cecilio, is a quality brass trumpet that will help take you from a novice to intermediate trumpet player. Cecilio is known for producing the best student-grade instruments on the market, and that's their sole focus. They have a wide range of trumpets available that are budget-friendly, average price range and expensive. As you improve, you will be able to move and grow with the brand. They also have a whole section dedicated to accessories for the instruments they provide.
If you will need new valve oil, new cloths or gloves, you will be able to purchase them directly from Cecilio's music store.
Sound
The Mendini is one of the most popular student-grade instruments, mostly thanks to its deep, vibrant sound. For the price, you cannot ask for a better deal than the Mendini. It will give you a responsive, clear sound that will accompany any band practice session with dignity. You won't have to worry about the sound of the trumpet getting lost among all the other instruments.
Here is a sample of how the Mendini MTT-L sounds:
$99 Chinese Cecilio Trumpet Review
Performance
The MTT-L performs exceptionally well both alone and when accompanying other instruments. It projects clearly, and will do very well outside during marching band practices. It's definitely the ideal beginner trumpet, not only thanks to its attractive price but thanks to the Cecilio quality of sound. Many customers testify to this trumpet sounding like it could easily be worth three times as much as it is.
Build
The Mendini comes in the Bb key and comes equipped with a 7C mouth piece. This is an important detail, since quite a few trumpets, when bought online, need to have the mouth pieces bought separately. That's one of the reasons why it's good to know whether they are included in the price or not. The trumpet itself has a 0.46 inch bore and a 5-inch bell.
Features
Cecilio's trumpet outfit is definitely one of the more extensive ones. It includes: a chromatic tuner, valve oil, a polishing cloth, white gloves, a pocket trumpets book and a quality trumpet stand. The quality trumpet also comes in seven colors: gold, black, blue, nickle, purple, sky blue and red. It's definitely one of the most customizable trumpets on our list, and will suit just about anyone's needs!
Pros:
+ 1 year warranty
+ Comes with extensive outfit accessories
+ Beautiful, vibrant sound
+ Comes with 7C mouth piece
+ 7 color options available
Why We Liked It - If you are looking to have a reliable, worry-free experience with your trumpet, then we can wholeheartedly recommend going with Cecilio's quality instrument. You will be covered both trumpet and accessory wise and should something break or wear out, you can easily replace it within days!
Cons:
- Caps on valves may fall off after extensive yearly use
Last but not least, we have the Prelude TR711, another great trumpet for a novice or student grade trumpet player. Produced by Conn-Selmer, the Prelude line of trumpets has accompanied many young novices and enthusiastic adults to reach advanced skill levels in playing the trumpet. Conn-Selmer is no doubt the biggest band-instrument manufacturer in the USA. With such a good reputation, there isn't much that can go wrong when purchasing any of their products. It all depends on whether you will like the sound of the TR711!
The goal of the Prelude trumpet line was to focus on the needs of all beginner players, and we can happily say that they managed to do just that and more.
Sound
The Prelude is known for its rich, warm sound that is brought out thanks to the high-quality brass that it is made from. It definitely sticks out among other instruments thanks to its loud, bold sound. If you want to be heard loudly and clearly, then the Prelude should be your go-to instrument. It will help you feel confident with your playing, while helping you to reproduce all the tones faithfully as you learn to play the trumpet.
Performance
The best way to describe the Prelude's performance is bold and lively. It's the ideal trumpet for playing jazz, classical and even Latin music. It's definitely one of the trumpets on this list that has the warmest tones and will be able to suit just about any style of playing. It's versatile, but consistent, and that's exactly what a novice and/or student needs when they want to explore their options available!
Build
The Prelude is equipped with a free-blowing student horn that will allow the trumpet player to move through registers without any difficulty. The nickel valve pistons are very responsive, and with regular oiling, they shouldn't start sticking. One of Selmer's mottos is to makes trumpets from strong, durable materials, while combining this practice with delicate and careful craftsmanship. This definitely shows when holding the trumpet, since it has the ideal balance and is playable right from the get-go.
Features
The Selmer comes with a hard-shell case that has straps to make the carrying easier. It's definitely a good addition to the hard case. Students will need to regularly carry the case to and from practice, and holding it manually can become a nuisance quickly.
Pros:
+ Bold and lively tones+ Case comes with straps
+ Durable yet lightweight build
+ Responsive & reliable valves
+ Student horn
Why We Liked It - All Prelude-line instruments are backed up by warranty and other services that ensure you will get the best help and care for your quality instrument. Should something go wrong, you can definitely count on Conn-Selmer to sort out the problem. All of their products are suited for customers of all ages, and that's what makes their brand so popular.
Cons:
- Pinky ring may be fragile and easily breakable
Budget - Ultimately, your budget is whatever you can afford to spend. But, even if you have the money, it's never a good idea to spend a fortune on a beginner instrument. If you are a beginner, there's no way to be sure how long you will stick with it. Don't get carried away; buy sensibly.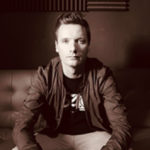 Student Trumpet Buyers Guide:
Student Trumpet Buyers Guide and Breakdown
Buying your first trumpet can be a stressful experience. There are many student-grade trumpets out on the market today, and it's no secret that some sound better than others. There are a few reasons as to why, and that's what we will be discussing in the following Student Trumpet Buying Guide!
The buying guide will cover everything, ranging from the brass materials used to manufacture the body of the trumpet to the bell and bore sizes and why they matter.
Budget
Just like with any other instrument, trumpets can get rather expensive, even if they are student grade instrument. Top brands like Bach and Yamaha will offer more expensive alternatives, however not everyone has the budget to purchase those.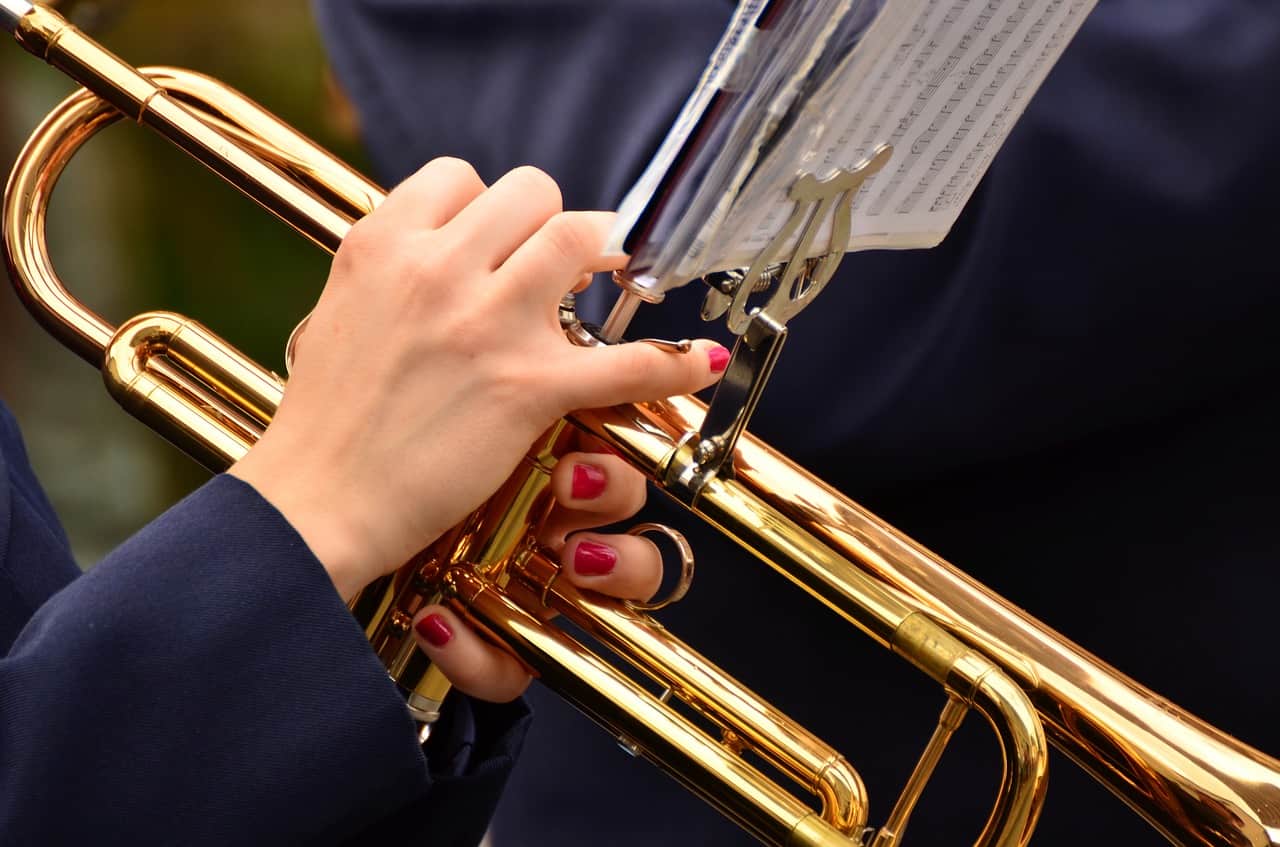 Luckily, there are dozens of other great trumpet brands, like Conn-Selmer and Cecilio that offer trumpets at a budget price but with wonderful sound. While having a budget may seem like a limit, there are hundreds of student-grade instruments out there in every price range. This means that even if you do have a set money-stop goal, you may still spend dozens of hours choosing an instrument worth your time!
Sound
Every trumpet is different. They may be built from the same brass, have the same body construction and even the same bell, but every trumpet varies from the other. That's one of the reasons as to why we included sound-samples in most of our trumpet reviews. If you don't have the opportunity to go and listen to these trumpets played at a music store, this is as close as you can get to a personalized buying experience.
Taking some time to listen and compare all of the trumpets you are interested in will significantly narrow down your pool of choices. Especially if you already know what kind of genre of music you gravitate to, you can quickly eliminate any trumpets that won't match your style of playing. This process may seem slow and arduous, but it's the one processes that will decide whether you will end up being happy with your trumpet or not!
Trumpet Keys
One thing that may confuse beginners are the 'keys' that the trumpets are sold in. We will quickly take a bit of time to briefly explain these.
Trumpets usually come in two common keys: Bb and C.
Bb Trumpet
The standard Bb trumpet is the most commonly sold trumpet on the market, and most music written for the trumpet is written for the Bb. A standard Bb trumpet is usually also considered the 'modern' trumpet, since most companies mainly produce trumpets only in this key. Buying a standard Bb trumpet will ensure you a wide range of versatility, and will allow you to explore many genres of music.
A student Bb trumpet has a slightly dimmer tone than the C, and is mainly used by players for jazz music and regular everyday practice.
C Trumpet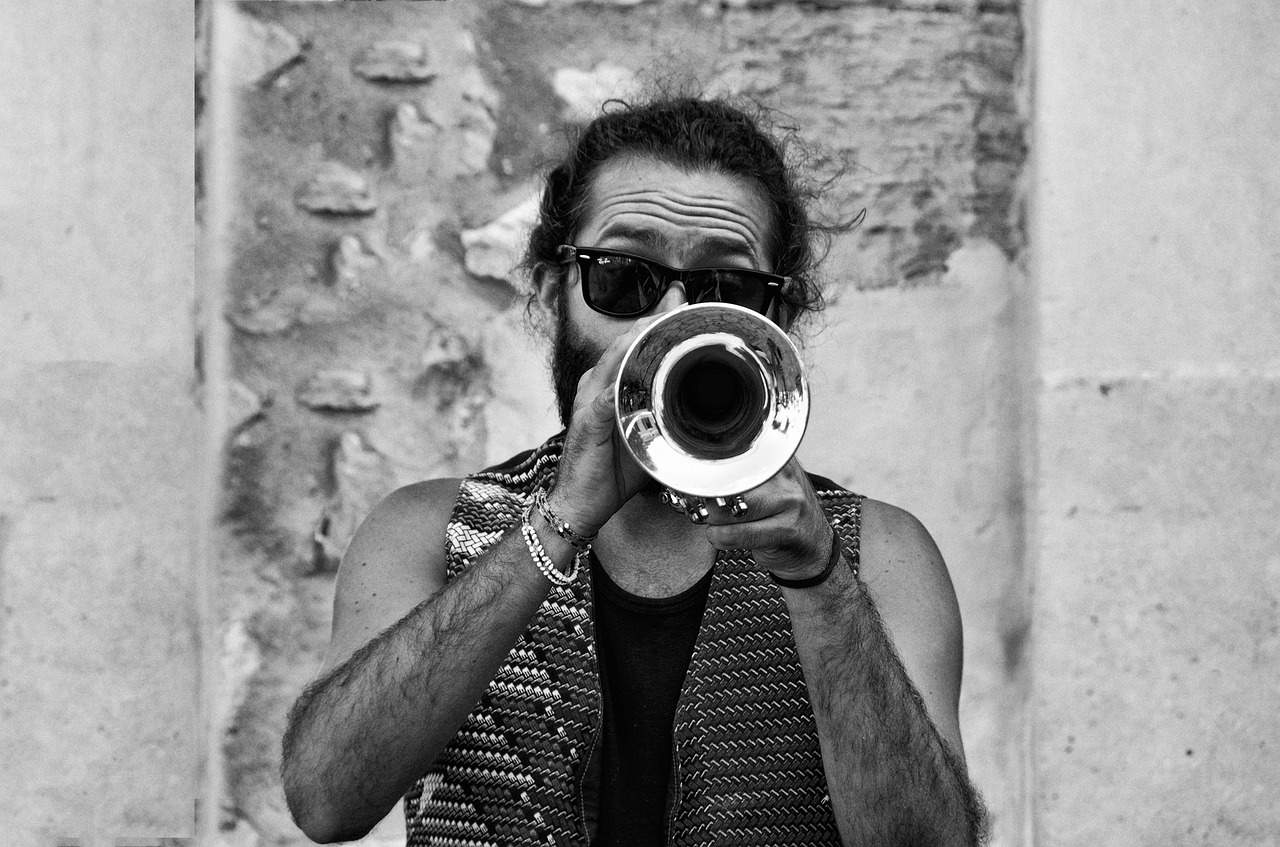 A C trumpet is a bit less common, but nevertheless still rather popular. It's mainly used in professional level band scenarios and is a bit more expensive than the common Bb. The C is known for its bright, light, lively tone that can easily distinguish itself among other band directors. If you are looking to pursue a serious career in orchestra playing, this would be the trumpet for you.
In conclusion, if we had to describe a Bb with one word, it would be: mellow. While the C trumpet can be described as bright.
Comfort
Every trumpet will feel different; that's why it's important to try them out before you buy them. Whether you do this by borrowing a trumpet from a friend or going to the local music store, it's important to make sure that you will be comfortable with your instrument. Every adult trumpet has generally the same dimensions. However, there is one thing that you should consider, and that's the fact that there are accessories like the finger hook that may appear in some trumpet designs, while not in others.
One thing to consider is the bell size that you will get for your trumpet. When buying a trumpet, you need to make sure that it's balanced. This means that the trumpet will need to have a bell size that suits the bore size and lead pipe. This is extremely vital, since having an unbalanced trumpet can greatly affect the playability and sound of the instrument.
The Bore Size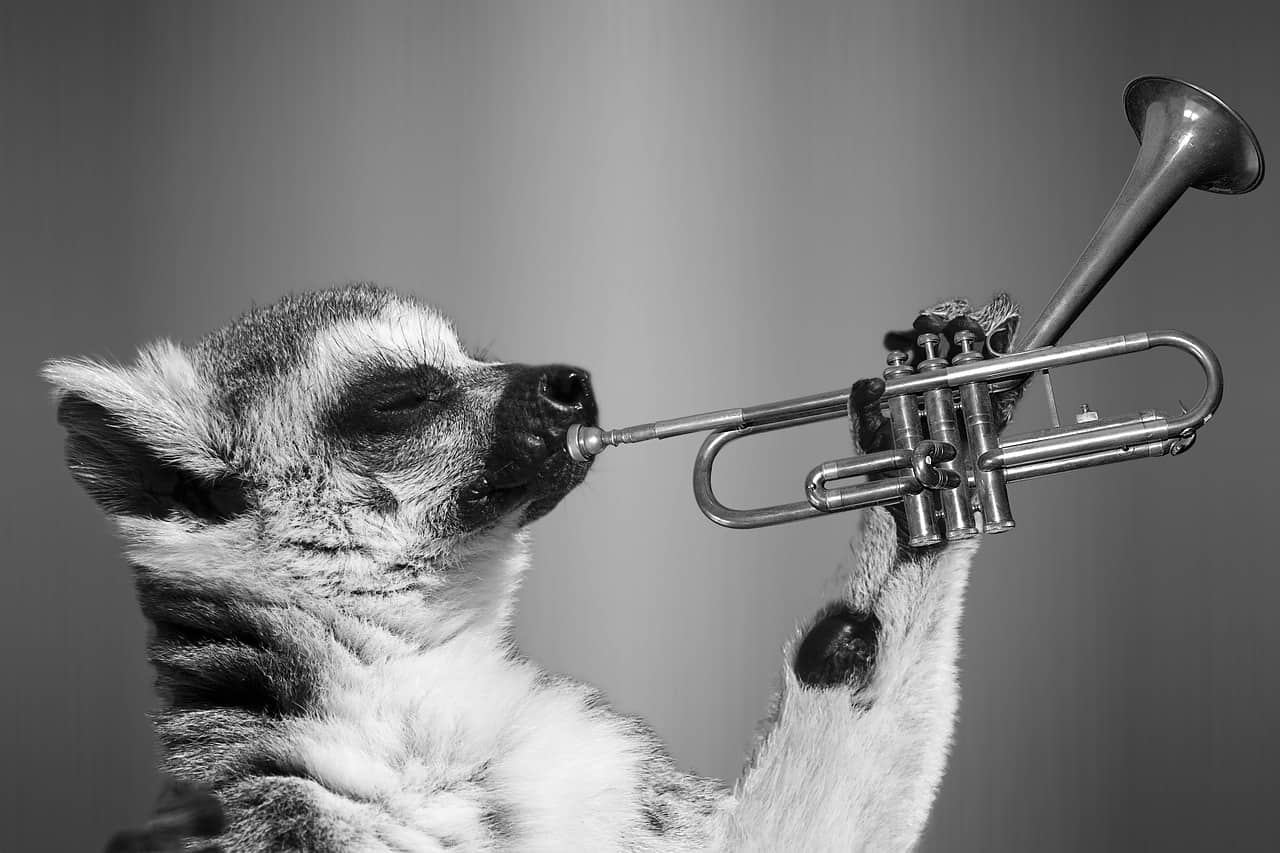 When people mention the bore, they are simply referring to the inside of the tubing that makes up the trumpet. The topics that you may see heavily discussed the bore usually concern its diameter. The numbers you will usually see under trumpet product descriptions for the bore size may look like this: 0.450mm, 0.472mm, etc.
There is a lot of heated discussion about whether the bore changes or impacts the sound of the trumpet, and the general answer would be both yes and no. It definitely impacts the trumpet on some level, but not as much as people claim.
The bore will mainly influence how bright or dark the sound you play will be. Trumpets with a larger bore will have a bigger volume and will be a bit more difficult to play. Most professional trumpet players tend to buy trumpets with a medium-large bore, which is a 0.459.
Bell Size
A smaller bell will give you a more direct and clear sound, however, the lower sounds may end up sounding damper and repressed when compared to a trumpet with a bigger bell. Having a trumpet with a bigger bell will give you a mellow, sweet yet deep tone.
This can definitely cause a lot of confusion, since the opposite principals apply to the bore, mainly: a larger bore will give you a clearer, sharper sound, while a thinner one will be more mellow. Regardless, it's important to remember that the principles for the bell and bore are opposite and that they do have significance.
Generally, there is no specific rule when looking at trumpet bell sizes. Some trumpets may sound better with a smaller bell, while some may do the opposite. It's best to take a look for yourself and see which suits your style of playing best!
Features
Nearly every student-grade trumpet comes with an outfit. This means that it will come with a carrying case, a pair of gloves, cleaning cloths, a warranty, valve oil and a brass mouthpiece. It's vital to see if the instrument you want to buy includes these accessories in the price.
Some trumpets come only with a case, and the rest of the accessories need to be bought separately. This may prove to be way more expensive than buying an already assembled outfit, that's why it's important to pay attention as to what's offered in the bundle.
What Is The Top Trumpet For A High School Student?
For high-school students, many professionals recommend starting out with a Yamaha YTR 2335 trumpets. They can be bought on a budget, and sound wonderful for a student-grade instrument.
They are definitely the perfect mix between a novice yet a reliable instrument that will help carry you or your kids through their beginning stages of playing. They come in the standard Bb key and have a durable, heavy-duty hard case where you can store them safely.
The YTR 2335 is the ideal trumpet for anyone that is looking to take trumpet playing seriously, as they move onto playing intermediate trumpet pieces.
What Is The Top Trumpet For A College Student?
One of the best college student trumpets is the Bach 180S-37 G Stradivarius series BB that comes in a Bb key. The Stradivarius series BB is the perfect trumpet for any college student that is taking their playing seriously and will want to move on to more advanced series trumpets later on.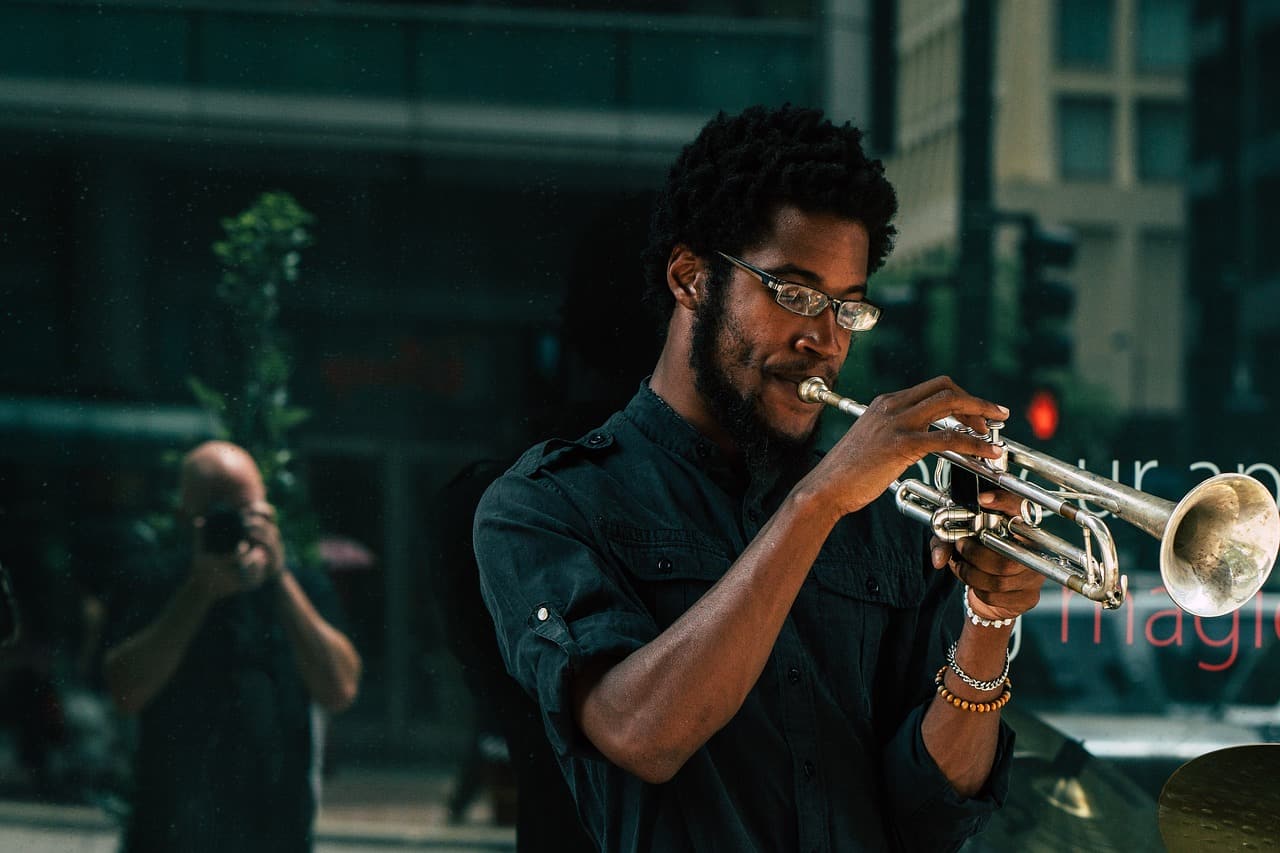 The Bach trumpet is tailor-made after trumpets made by the great Vincent Bach himself, and that's what gives them their distinct sound.
The Bach company knows how to make a student instrument that will help the trumpet player advanced into the advanced and intermediate levels.
The Bach is also praised for its lightweight build, which will undoubtedly be a huge plus if you are standing at band practice for hours!
What Is The Top Trumpet For An Advanced Student?
For any trumpet player that is looking to continue playing their trumpet, but this time with a more professional instrument, we recommend purchasing the Getzen 590S-S.
The Getzen 590S is definitely a top-tier instrument, and the price speaks for itself, too. However, if you are a serious trumpet player then you will definitely benefit from having this beautiful Getzen 590S trumpet during your practice sessions and performances.It comes with a 0.460mm bore, a nickel silver mouth pipe, and is covered with a high-quality, silver lacquer finishes that won't succumb to any wear and tear.
Conclusion
Choosing an instrument, a quality student trumpet will be vital to your development, and it's important to take some time to research and explore all the possibilities. In the end, each and every trumpet is different, and different trumpets will suit different trumpet players. It can be scary for a beginner to commit to one instrument, especially if they have never played it before. The best thing we can recommend is to make sure that you like the sound of the trumpet in question and that it sounds the way you like. That way, you will have the motivation to continue playing regularly until you can achieve that sound.
Regardless of which trumpet you end up choosing, we hope that our Buying Guide and trumpet reviews helped you make a decision, or at least helped to inform you about trumpets in general!
Expert Tip
When buying your first student-grade trumpet, it's much less expensive to buy a trumpet in a bundle with all the other accessories instead of buying them separately. Read about the common problems and solutions for beginner trumpet players.
Did you know?
The earliest trumpet was made around 1500BC, some of which were even discovered in Egypt, in Tutankhamun's grave. The modern trumpet we know today, however, was invented in the mid 20th century.
If you've enjoyed this review by Music Critic, please leave a positive rating:
[vc_separator