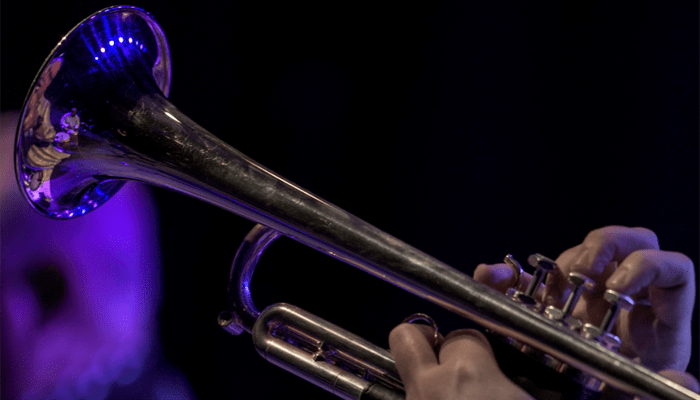 The trumpet is an incredibly expressive instrument, especially when playing jazz music. There is just something about it that reaches your most inner being and lets you experience feelings you maybe weren't aware of that you had. So if you're an aspiring trumpeter and want to get into the wonderful world of jazz, how can you find the best jazz trumpet?
Even though choosing a new instrument is a hard task, and everybody has different taste, we have been able to narrow the broad selection down to only ten great jazz trumpets that we think you should have a look at! We have included instruments for every budget, and we truly hope that you'll be able to find a trumpet that suits your needs and your wallet perfectly!
We have gathered information about the trumpets by reading lots of different reviews, reading what the manufacturers say about them and by watching YouTube demos, which we link to if we think they might interest you.
We hope you are as excited as we are to find out more about some of the best jazz trumpets available! No matter if you're a beginner, student or an experienced player, we're positive that your next trumpet is somewhere on this list!
At a glance: Our top 3 picks
Your shortcut to our team's top 3 recommendations
View The Best Jazz Trumpet Below
The very first trumpet we're going to take a closer look at is Jean-Paul TR-430, which is a trumpet that could suit basically any jazz trumpeter and is a safe choice for everybody! We really like this trumpet as it is very versatile. Are we the only ones that like this trumpet? Far from it! We have read lots of 5-star reviews from customers that love this trumpet, both because it's easy to play, and because it has a lovely tone that is very full and rich.
One great thing about this trumpet is its adjustable third trigger. This is very helpful since it allows you to adjust things so that you can keep your hand in a natural position. This means that you can practice for hours since it's ergonomic, but it's also going to help with your technique and speed. It's just something that your trumpet needs to have in order for you to move on to the next step.
This is a Bb trumpet that features a rose brass lead pipe. So what's included? You'll, of course, get a carrying case of high quality and a 7C mouthpiece so that you can start playing straight away. Polishing cloth, valve oil, and gloves to wear when you're handling the trumpet are also included.
Pros:
+ Bb trumpet
+Nice tone
+Adjustable third trigger
+Accessories included
Why We Liked It - If you want to take your trumpet playing to the next step and develop your technique and start practicing more, then this is a great choice. Those fast pieces that you can't really get up to speed? No problem, thanks to the adjustable third trigger. High notes that are quite hard to reach? A piece of cake with this trumpet! You will definitely notice a big difference if you upgrade from your beginner trumpet to Jean Paul TR-430!
2. Bach 19037 Stradivarius Series 50th Anniversary
How could Bach (not that Bach, the other Bach- trumpet Bach!) have celebrated their 50th anniversary in a better way than making this incredible trumpet? Bach Stradivarius trumpets are amazing, and what they did with this trumpet is that they took something that was great and made it even better!
Bach's trumpets are instruments that people use for decades, and many professionals and advanced players are absolutely in love with them, so we have a feeling that this trumpet could very well be around when the time comes for their 100th anniversary as well!
The tone is simply wonderful, and the high notes are easy to achieve. With this anniversary edition, you will get a 3C mouthpiece and a special wood shell case that is available in silver or lacquer. We like the idea of matching the case with this silver trumpet!
Learn More
Do you want to know what this trumpet sounds like? Of course you do! Head over to YouTube and watch and listen to a video if you're considering buying it!
Pros:
+ Bb trumpet
+ Beautiful sound
+ High-quality brand
+ Good for advanced players
Why We Liked It - Awesome silver trumpet in a beautiful case, what else can a trumpeter ask for in life? This Bach trumpet sounds great and is of the very highest quality, so there is no reason to hesitate, if you're an advanced player looking for a great instrument for jazz music, then this is it, my friend!
Playing the trumpet is supposed to be fun- it's basically the whole point of it! Sure, making music that reaches people's hearts and makes their lives better is all very good, but let's be honest, most beginners, especially kids, are all about the fun side of playing the trumpet. This is where Hawk WD-T313 comes in.
The design is really fun, and it comes in a lot of different colors, which is something that most kids will love. You can stick with the classic options like gold, silver, and nickel, or you can go crazy with a black, blue, green, purple, red or white trumpet. Don't worry about it looking cheap, or that the kids will grow out of it, focus on what your child needs right now in order to enjoy playing!
This trumpet is easy to play for beginners and is well-constructed. It's a good instrument to start out with, and it's really affordable.
Pros:
+ Bb trumpet
+ Cheap
+ Lots of fun colors to choose from
+ Great for beginners and children
Why We Liked It - If you are looking for your child's very first own trumpet and you want to find something fun to start out with, then this is it, my friend! It's easy to play and it sounds good, but the best thing about it is probably its design since it comes in so many nice colors, which is something that can really make a kid more enthusiastic about practicing! Sure, you'll need to upgrade in a few years when your kid has moved on to more difficult repertoire, but until then he or she is going to have lots of fun with the Hawk trumpet.
Are you the kind of trumpeter who long ago have moved on from blue and red beginner trumpets? Perhaps you're a professional player, or maybe just an advanced trumpeter playing because you love it? Then you'll need a trumpet-like Yamaha YTR-8335R! It offers a reverse tuning slide, hand-lapped slides and monel pistons among other things.
If you have time to read more reviews of this trumpet, you'll notice that people love the tone, and also how much you can affect the tone, both by using your technique and by changing the mouthpiece. Thanks to a single main tuning slide brace as well as a well thought out finger ring design, it's really easy to play and to form the tone the way you want to. For this reason, it works great for jazz, but also other genres, if you occasionally play classical music, for example. The tone is very warm and bright at the same time, and it just has this life in it.
This trumpet is a so-called Xeno trumpet, which is designed to enhance power and projection. It's developed using more than 30 years' research and they have had help from some of the best trumpeters in the world to create the perfect trumpet. The trumpet itself is quite heavy, and the reason for this is that they've found that this is what gives the best control of your tone.
Pros:
+ Great Bb trumpet for professionals and advanced players
+ Great tone
+ High-quality
+ Xeno trumpet developed with the help of over 30 years' research
Why We Liked It - This is clearly one of the best trumpets you can find on the market today if you still want to stay in a somewhat affordable price range. The tone is amazing and this is the kind of trumpet that you keep and cherish for the rest of your life.
If you only want to settle for the very best, then you should consider buying a Bach 180S43. This trumpet is amazing with a one piece, yellow brass hand hammered bell, which has a slower taper that produces a bright tone which is lovely. It also has a standard lead pipe which gives some resistance. This helps your tone production as well. The trumpet is great for jazz and is a true solo instrument that will let every trumpeter's ego shine like the sun.
Pros:
+ Great Bb trumpet for professionals
+ One piece, yellow brass hand hammered bell
+ Wonderful tone perfect for jazz
Why We Liked It - What trumpeter would not want one of these? It's a great instrument, and specifically designed to suit jazz music. It makes it easy to form your tone the way you want to and gives you remarkable control. We're in love with this trumpet, it looks beautiful and sounds awesome- what's not to like?
6. Kaizer Gold TRP-1000LQ
If you really like the trumpet and have been meaning to try playing it, but have been putting it off because of the big commitment of buying an instrument without knowing if it's right for you, you no longer have any excuse! Kaizer offers a 45-day free trial so that you can try the trumpet out before you decide to stick with it or not. You'll get a full refund if you don't want it! Another amazing thing about it is that it comes with a lifetime warranty, so there's really nothing to lose!
Everything you need to get started is included, like a case, valve oil, white gloves, and a polishing cloth. But this is not the only reason why it's good for beginners and children. It's specifically designed to be sturdy enough to be handled roughly since they know that most beginners are children.
Another thing that makes it great for kids is the colors it's available in. Choose between nickel, blue, lacquer, and purple. The trumpet also has a third valve slide ring, which is good because it makes it easier to play with proper technique, and it's easier to hold.
Pros:
+ 45-day free trial, get a full refund if you don't like it
+ Lifetime warranty
+ Four different colors
+ Everything you need included
Why We Liked It - This trumpet is an excellent choice for beginners, especially kids, who might want a trumpet in a nice color that is sturdy and durable. We really like the 45-day free trial, which should be enough time to try it out properly, and the lifetime warranty is another great thing. It's also good that everything you need to start playing the trumpet is included. They're really making it easy for you to start playing the trumpet.
7. Sky Band Approved Black Nickel
Perhaps you just want to find a trumpet that is cheap so that you have something to start with. Most people don't know how long they will actually stick with it when they start learning, and for that reason don't want to spend more than necessary on an instrument that might only be used for a few months until interest is lost.
If you feel like this we think that you might want to check out this trumpet from Sky. It's really affordable and might not be the best instrument, but it works and does what it's supposed to do.
One fun thing about it is that it's available in many different colors. You can choose between black, green, gold, nickel, silver, purple and red. Everything you need to get started with your trumpeting is included, like a case, white gloves, a polishing cloth, and valve oil. The trumpet also comes with a 1-year manufacturer's warranty, which is nice.
Pros: 
+ Bb trumpet
+ Cheap
+ Many fun colors
+ 1-year manufacturer's warranty
Why We Liked It - This is a good trumpet if you want to spend as little as possible but still get an instrument that works well to learn with. It comes in a few nice colors and everything you need to get started is included. It's covered by a 1-year manufacturer's warranty, so you don't have to worry about it breaking, at least in the first year.
If you're an intermediate player and have been reading through our reviews you might wonder: where are all the trumpets for people who don't identify as a beginner or an advanced player? Well, here it is! This trumpet from Legacy is great for intermediate players. It comes in a case that can be used both as a regular case and a backpack, which is super handy if you bring it to school and to lessons.
Quality is key for Legacy, and the trumpet is made by the same manufacturer as one of the best trumpet brands in the world, although they fail to mention which brand that is.
Pros:
+ Bb trumpet for intermediate players
+ Good and handy case
+ High-quality
Why We Liked It - This trumpet is perfect for intermediate players who need to bring their trumpet with them where ever they go since the case it comes in is really handy. The trumpet is high-quality and an instrument that really will allow you to improve your playing.
9. Mendini by Cecilio MTT-L
If you are a beginner looking for a bargain trumpet to learn to play with, then we suggest Mendini by Cecilio MTT-L. Cecilio makes great musical instruments for beginners that do what it says on the box and are perfectly ok to learn on. This trumpet is absolutely playable, and looks and feels very nice, not something that can be said about all beginner instruments!
Even intermediate players can use it if they want to save a few bucks.
This trumpet is great for kids as well, since it comes in all kinds of fun colors. There is sky blue, silver, red, gold, purple, blue and black, and having a cool trumpet like that can really make a child practice more often, as it looks almost like a toy.
A carrying case is included as well as valve oil, polishing cloth and white gloves. The trumpet is covered by a 1-year warranty against manufacturer's defects.
Learn More
Does this seem like the trumpet for you? Perhaps you're not 100% convinced yet? This video might help you make up your mind!
https://www.youtube.com/watch?v=DgNlezATIEk
Pros:
+Bb Trumpet
+Affordable
+Many different colors
+1-year warranty
+ Everything you need to get started is included
Why We Liked It - TWho doesn't love a bargain, right? This is one of the best beginner trumpets that is affordable but actually is a proper musical instrument that you can play proper music on. Jazz is a playful genre, so why not pick a trumpet in one of the fun colors that it's available in? We like that it comes with everything you need as a beginner, as well as a 1-year warranty, to make sure that your first year of playing the trumpet goes smoothly!
Yamaha is a fun brand, they make pretty much all kinds of instruments, and they make them incredibly well for quite reasonable prices. So what about their trumpets, what have they got to offer? Why not the YTR-2330, which is a trumpet that has a really nice, clear tone. It has an adjustable third trigger, which makes playing easier and lets you develop your technique and is comfortable to play.
As most of Yamaha's other instrument, this trumpet is high-quality and is a safe choice to go for when you want a trumpet that you can grow with.
Pros:
+ Bb trumpet
+ Mid price range
+ Great tone
Why We Liked It - So who is this trumpet for? The answer is for beginners and intermediate players that want to find a trumpet that they won't have to exchange for something better any time soon. This trumpet will be like a good friend helping you to become more skillful, and you'll be able to play it for quite a few years before if at all, you feel the need to buy something more expensive.
Best Jazz Trumpet Buyers Guide
How did it go, did you find your new trumpet? We know, it can be really hard to choose among such wonderful instruments! If you find it close to impossible, consider going to a physical music shop and actually try out a few instruments. You can write down the ones you like from our list and bring the names to the shop and ask if they have them so that you can play and compare.
Remember that sound is the single most important thing when it comes to choosing an instrument, but it's also really important that it's comfortable to play it, so that you can practice for as many hours as you like and need to.
Jazz is a wonderful genre, but it wouldn't be as amazing if it weren't for the trumpet. So keep it up! Keep playing and experience the noble art of jazz, and we truly hope that one of the trumpets from our list will help you to do so!
Who Are the Best Jazz Trumpet Players?
Some of the best jazz trumpeters of all time are Louis Armstrong, Miles Davis, Dizzy Gillespie. Now living, amazing trumpeters are, for example, Wynton Marsalis and Arturo Sandoval.
What Is the Jazz Method for Trumpet?
It's a method book that will help you learn how to play jazz. A CD with accompaniment is also included.
Expert Tip:
What mouthpiece you use can make a big difference, so make sure that you try out different mouthpieces before you decide to upgrade from your old trumpet.
Did you know?
Miles Davis didn't start playing the trumpet until he was 13!
If you've enjoyed this review by Music Critic, please leave a positive rating: