When it comes to choosing the best trumpet mouthpiece for you it boils down to preference eventually. While most of us learn on 7C, there are a variety of brands to pick from. Despite having matching dimensions, they can offer up different qualities to your instrument. How they are fashioned and what they are made from will also play a part in their tone.
Most seasoned trumpets will eventually move away from a 7C to a 3C, although there are plenty who favor something more familiar. Of course, there are different sized pieces for different trumpet types. So you have to shop with your instrument in mind.
Trumpet sizes can be difficult to get to grips with because many manufacturers have their own definitions for their sizes. We will try to address that in our buyers' guide. We have rounded up some of the best-selling mouthpieces for comparison. So let's have a look at what's available.
At a glance:

Our top 3 picks
Our team's top 3 recommendations
Best Overall
Bach 3C

Renowned model with reputable manufacturing.
Medium width rim.
Good range.
Premium Quality
Bach Mega Tone

Renowned model with reputable manufacturing.
Medium width rim.
Good range.
Great value
Glory Silver Plated 7c

Renowned model with reputable manufacturing.
Medium width rim.
Good range.
View The Best Trumpet Mouthpiece Below
First on our agenda is the Bach Standard Series because it is practically a household name among trumpet players. The Bach 3C is a renowned medium mouthpiece with a little more dimension than its 7C model measuring 16.30mm. It is wider rimmed but not too tough to blow a note with.
Recommended for intermediate players rather than beginners, it requires a bit of panache to play. The difference in size is pretty nominal but still expands the range of notes you can play and gives the tone a colorful kick.
It is still fairly open so it's great for classical songs but you can get a zippier sound when you take it up the octave which is nice and jazzy. It has a great build-quality, feels solid and has no seam as its one time drawn.
Pros:
+ Renowned model with reputable manufacturing.
+ Medium width rim.
+ Good range.
Why We Liked It - It is reasonably priced, well-made and makes a huge difference when you upgrade from your stock mouthpiece. It is smooth to play and the notes have great resonance.
Beginners - For beginners and younger players especially, many teachers will recommend that you stick with the original mouthpiece. So, whatever comes with the trumpet is where you should start. The logic behind that thought is that beginner instruments usually come with a more forgiving mouthpiece that will allow the student to develop their technique more.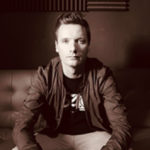 With the Bach Standard Series fresh in your heads, we are just going to compare the 3C from their Mega Tone range. It is a premium piece that presents the same 16.30mm diameters as the standard 3C but the cup has much more depth. This gives the sound a new dimension.
This extended cup length gives it much more presence enough to accompany a symphony. It is deemed a good all-rounder because it plays a decent range but has a louder more jubilant vibe comparatively. To the standard series mouthpiece equivalent. Being deeper, It requires a little technique to keep a note held smoothly.
It is again well-fabricated, the outside of the mouthpiece is around double the thickness so it is a little weightier.
Pros:
+ Premium symphonic mouthpiece.
+ Great warmth and presence.
+ Large cup.
Why We Liked It - It is a professional level mouthpiece with a beautiful, regal-sounding timbre. It can compete at orchestra levels without getting lost in the mix.
3. Glory Silver Plated 7c
Our next selection is a good-quality, cheap and cheerful replacement mouthpiece. It is a 7C sized model with a bore-hole that is universally compatible with most trumpets. It has been well-machined and is plated to comply with leading industry standards. It retails for under $10 bucks and whilst it undoubtedly doesn't compare with a high-end piece it provides a simple solution that won't break the bank.
It would make a nice mouthpiece for a parent passing on an older instrument to a kid, giving them a fresh mouthpiece of their own. It could also be used to revamp an old model for yourself. Quite often the plating will go awry on the mouthpiece first as they get so much more contact than other parts.
Pros:
+ Beginners mouthpiece.
+ Plated.
+ Budget-friendly.
Why We Liked It - As cheap trumpet mouthpieces go, this is a fine model that sets a good standard. It plays very smoothly, despite being a budget model and being a 7C it is perfect for beginners.
Changing the tone - Once you are a little more advanced, you can think about a more specialized mouthpiece for a specific tone. Each section of the mouthpiece plays a part in shaping the sound; the rim, the cup, and the throat. Find the perfect combination that delivers the blend of volume, flexibility, attack, and brightness that you want.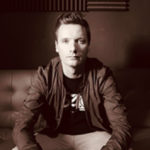 4. Yamaha YACSHEWLEAD Bobby Shew
Over to Yamaha for a look at one of their signature series pieces, the Bobby Shew lead trumpet mouthpiece. It is a larger diameter mouthpiece (16.58mm) but it features a shallow cup. It provides notes with a richer depth than a 3 or 7C. It is still tightly formed enough for some sweet high-notes, it is pretty slick to play and better for larger lips.
The compression balance is good, it is not too tricky for an intermediate player to master. It gives a pleasant open sound with the right breath control. It is well-crafted and features semi-round contours and a narrow back-bore. This gives the higher registers the clarity they need for a highly resonant lead that cuts above the instruments backing it.
Pros:
+ Shallow cup, wide rim.
+ Balanced compression.
+ Great for leads with a diverse range.
Why We Liked It - It is a great performance trumpet for live band use. It has a piercing higher register that shines but it is not for beginners because it needs a refined embouchure to blow.
Another reasonably cheap option that provides a sort of middle-ground between a 7C and 3C, is this, 5C model from E.K Blessing. They are another company with deep roots in trumpet manufacturing. Trading for over a century they have perfected their art. It is a good quality transitional mouthpiece for those who want to try to branch out.
The measurement of the diameter is around 16.25mm and it makes hitting the higher notes a little easier to hold. The rim is smooth against your lips and has a good thickness. It provides a lovely ring and has impressive intonation.
Pros:
+ Narrower shaft.
+ Well-made.
+ Reasonable price-tag.
Why We Liked It - It is built as beautifully as a Bach but will save you half the cash. It is a great intermediate mouthpiece and makes for a lovely upgrade.
6. Whitelotous Gold Plated Meg 3C
This beautifully plated mouth from Whitelotus is a cheaper version of the Bach 3C Mega tone model. If you are aching to try a deeper cup size out but don't want to shell out too much then this one could be your solution. With a larger cup, it promises a wider range of notes for a well-practiced player.
It is durably-made and comes with a range of finishes, we like the gold lacquer. The intonation is great, the design is computer-aided and it is computer lathed as well from one piece. Marketed as a 3C we would say it is on the smaller side as the rim measures a little less than some of the others we have highlighted.
Pros:
+ Deep cup.
+ Extended range.
+ Cheaper solution.
Why We Liked It - The quality of the materials is lower, as this one has less weight. It will dent if you drop it but it does the job and gives the trumpet a great sound and an extended range.
Another great 5C option for an intermediate player to switch it up with. is this cheap Cecilio mouthpiece, that retails very affordably. Perfect for players who aren't sure about trying a new size and pretty impressive quality considering the price.
It has a large rim diameter of around 17mm and a very narrow back-bore before it opens back out. This means it will take a strong embouchure to play but the smoother quality it adds to your instrument is instantly recognizable. A welcome upgrade for any jazz player. It gives your top notes a glorious resonance and improves the range of your instrument with a warmer overall tone too.
Pros:
+ 5C transitional size.
+ Narrow back-bore.
+ Superb high notes.
Why We Liked It - It is a cheap investment that gives users a better range of notes, it sounds very bright and jazzy.
Back to Bach for a look at their 5C which sits between their 3 and 7C models. It's another well-balanced pipe with semi-contours. Perfect for an intermediate playing to step-up their game. It has balanced compression and gives low notes a little more gusto than a starter mouthpiece and extends the high register.
The rim has well-rounded edges and is comfy to play, it doesn't require too much breath and gives a lovely tone throughout the trumpet. It is particularly good for an instrument with a rotor attachment to jump around the notes with.
The diameter of the shallow cup is 16.26mm and it is fairly easy to master once you break it in. Beautifully-made with an accurate taper and finished with a silver plating it is another awesome upgrade.
Pros:
+ Shallow cup.
+ Balanced compression.
+ Beautifully made.
Why We Liked It - It is a great standard series option that provides a little more range than Bach's starter mouthpiece.
Another Yamaha to think about trying is this time from their standard series the YACTR11B4 loosely equates to a Bach 7C. It's ideal for beginners so if you have acquired a second-hand trumpet with an intermediate mouthpiece you can swap it out for this beauty. It is accurately machined with computer-aided fabrication to a high standard.
It has a medium cup and is very easy to get a smooth sound from. You can produce a good range if you know what you are doing, reaching a G above the staff. The tone is pretty sweet with good resonance and a warm, happy timbre ideal for any marching band.
Pros:
+ Ideal for beginners.
+ Precision machined.
+ Warm tones.
Why We Liked It - It is an exemplary student mouthpiece perfect for learning on and precision cut for accuracy.
We are finishing up with one final beautiful Vincent Bach mouthpiece. A 1C model from Selmer that once again has a high quality feel from start to finish. The wide rim caters to a wider range of players and is perfect for anyone who is a dab hand with their trumpet and loves a lower warble.
The cup depth is medium and it produces some impressive symphonic level tones. With a dynamic range and an airier characteristic, it is great for smooth music. It will need a disciplined embouchure to produce high notes with but it's a pretty flexible mouthpiece for a seasoned player. It has a warmth that many fall in love with.
Pros:
+ Warm and brassy with a very open tone.
+ Impeccably made.
+ Pro mouthpiece.
Why We Liked It - It has a sound of its own, you need good inner embouchure to get the full potential with it it has a sultry darkened vibe.
Know when to change - Don't change your mouthpiece unless you feel it will help develop your tone and musicianship. If you are really struggling with all things trumpet, it's unlikely a new mouthpiece will be the answer, so stick with it. But, if you feel you have control over your mouthpiece and you have outgrown its potential, then it's time to change.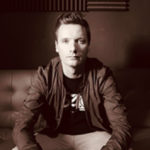 Trumpet Mouthpiece Buyers Guide
Trumpet Mouthpiece Sizes Explained
Trumpet mouthpiece sizes can get a little complicated. Especially when individual brands give their mouthpieces custom sizes!
In essence, 3 main sizes are widely recognized. They are 3C, 5C, and 7C but each of these can come with different depths. The depth of the cup can change the sound more dramatically.
The most common mouthpieces measure from 16.20 to 16.30mm. There are several smaller and larger mouthpieces. These range from 15.75mm to 17.78mm.
The Bach brand includes a 1C which measures 17.27 mm. Their smallest model is the AL0.75 or 11C at 15.75mm. They also have a whole host of other sizes between for different trumpet models, such as cornets and piccolo trumpets.
For perspective, they have a 3C at 16.89 mm and a 3C at 16.30 mm so it is a minefield to navigate if you are new to trumpets.
Trumpet Mouthpiece Sizes Chart
Given the confusing range on offer, you might need a trumpet mouthpiece size chart. For a very comprehensive list, you can visit Mouthpieces Express and see Jim foxes tables.
3C vs 7C Trumpet Mouthpiece
As explained above, a 7C mouthpiece is essentially your average mouthpiece size. It is the most commonly used trumpet mouthpiece.
Compared with a 3C it doesn't differ too heavily. They sport almost matching diameters but they are different to play.
A 7C is typically 16.20 mm in diameter and the 3C is 10mm bigger and has a little more depth to it. Having a larger diameter requires a little more gusto to play and is not usually recommended for a beginner.
A 5C mouthpiece, being smack bang in the middle of the 3C and 7c could be a useful transitional tool. You can buy multi-packs which offer 2/3 or sometimes more sizes to play with.
How To Play High Notes On A Trumpet
Playing in a higher register is down to technique and breathing control but many find a smaller mouthpiece also helps a lot. You need a faster stronger air stream, as well as the correct lip and tongue position and that can take a while to work on when you are just starting.
High-notes are achieved by inner embouchure. When you have developed this strongly you can achieve a variety of notes intuitively. You should practice this every day. WikiHow has a good guide for developing your trumpet playing and hitting the high-notes. https://m.wikihow.com/Play-High-Notes-on-the-Trumpet
Conclusion
Many starter trumpets tend to be on the cheaper side. Rightly so, you shouldn't invest too much in your first trumpet until you know you have the ability to progress. The attitude to master your instrument also doesn't go amiss.
The majority of trumpet players, in general, won't stick with their stock mouthpiece, opting for an upgrade. More often than not, a new mouthpiece is a good way to revamp your budget instrument. It can be tough to take the leap and try a different size, once you are comfortable.
Trumpet mouthpieces start very affordably. So it is worth taking a punt and branching out, especially if you feel well practiced or find that the mouthpiece you have is inadequate for your lips.
Expert Tip
If you have particularly big lips and struggle with a smaller mouthpiece we recommend a 1 or 1c/2c from Bach to play with. Schilke even makes a larger one their 20 models which Marcinkiewicz has dubbed their size 0.
Did you Know
Some of the most expensive mouthpieces are custom-made options by Monette Prana. They cost around $300 each, there are also some vintage Al Cass models which could set you back around $5-600!
If you've enjoyed this review by Music Critic, please leave a positive rating:
[vc_separator