In this article, we are having a look at a range of comfortable solutions to aid you in your violin posture whilst you practice your craft. We have selected 10 models that make for the best violin shoulder rests around.
The use of shoulder rests can be frowned upon by a few but for beginners, it is a generally accepted starting point.
For those with a more generous neck-length, they are a no-brainer if you want to be able to get keep your chin in position without any aching.
There are a variety of styles available and there is a range of reasons as to why you might need one which we will cover in our informative buyers guide but first let's take a look at our top picks.
At a glance:

Our top 3 picks
Our team's top 3 recommendations
Best Overall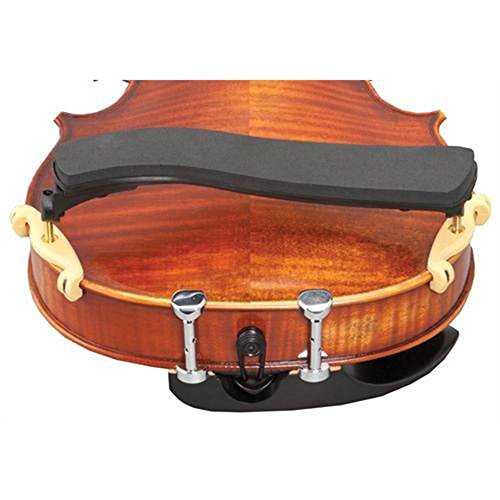 Kun Original

Anatomically curved for comfort.
Adjustable feet.
Low-cost.
Premium Quality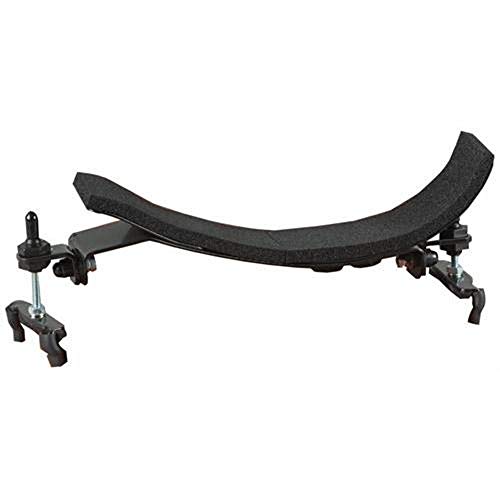 Bonmusica 4/4

Anatomically curved for comfort.
Adjustable feet.
Low-cost.
Great value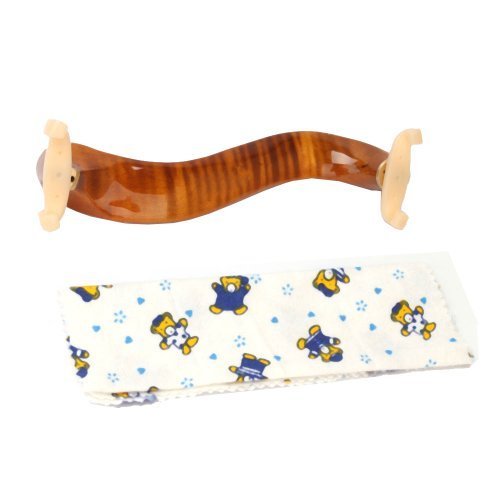 YMC Deluxe Maple Wood

Anatomically curved for comfort.
Adjustable feet.
Low-cost.
View The Best Violin Shoulder Rest Below
We are kicking off with a respectable model from Kun, a company that has a large following as they have been in the shoulder rest game for over forty years. They make a range of models, machined from a variety of materials and offer something for everyone.
We are opening our reviews with the Kun Original because it's a great place to start. The Kun Original is a traditional leg-styled rest which has an anatomically focused form, it provides a delicate curve to sit comfortably on your shoulder and stop your violin from sliding about.
It is affordably priced, well-made from a strong ABS substance and designed for a full-size violin. The legs feature four extra adjustment holes so it can accommodate a wealth of body shapes if your violin is a little less traditional in style.
The feet easily adjust in height from 1.5 to 2cm, giving your instrument a little extra lift.
Pros:
+ Anatomically curved for comfort.
+ Adjustable feet.
+ Low-cost.
Why We Liked It - It is a modern low-cost version of a traditional footed shoulder rest that won't damage your violin and presents good adjustability. It has a solid body design that provides great stability, it is modeled on their predecessors providing the same practicality in a cheaper package.
Size - A violin shoulder rest should fit the player perfectly; it's not a one-size-fits-all accessory. The size of the shoulder rest depends on the player's body shape. You have to consider shoulder breadth and neck height to make sure you get the right fit. Some violin shoulder rests are adjustable, and that might be the best option for a growing player.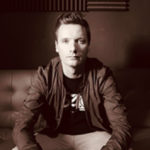 Next-up something a little pricier which is well worth paying for. This model from Bonmusica provides great versatility, as its anatomical form is curve adjustable.
It has a flexible, mechanically manipulated base that is in two parts and can be adjusted to change the curvature.
It is again a contoured, traditional, footed design that sits comfortably over the shoulder. It has a good layer of padding over a durable frame.
On the underside are 2 individual wheels to control the articulated joints of the mainframe, this means the user can dial in a much more tailored fit. It is a much more durable option that is very well-manufactured.
The frame gives it great structural integrity and the padding is a high-density sweat-resistant composite, which is less likely to break down than some cheaper alternatives.
The legs have strong metallic insides that are generously covered in a non-slip, rubberized tubing that ensures no instrument-damage and doesn't muffle the natural, acoustic resonance of your violin.
It is easy to install and provides a good range of adjustment features, which allow the user to find the perfect fit.
Pros:
+ Non-slip.
+ Fully adjustable.
+ Premium quality.
Why We Liked It - It has a very practical design which can be adjusted in a more refined manner for a better-tailored fit to the individual, and doesn't allow for your instrument to slip from your shoulder, nor does it affect the instruments sound.
Now for a beautiful wood frame shoulder rest with a highly polished finish. It is crafted from maple wood with a lovely natural wood-grain that will compliment your instrument.
It has a smoothly worked curve that gives the instrument lift and follows the contour of your shoulder. It is a traditional wholesome rest which is fitted with a thin layer of high-density foam on its backside to provide enough comfort.
The feet are non-slip and screw in and out, this gives you a little more wiggle room over tweaking how tall you want each side. They are fabricated from a durable composite and provide good height adjustment to fit a variety of users. It has peg holes to allow it to widen as well providing a secure fit for a ¾ size or a full-sized violin.
Pros:
+ Wooden construction.
+ Curved for comfort.
+ High density foam padding.
Why We Liked It - It is a nice cheap alternative to the all-wood Mach 1 models on the market that will cost you a heck of a lot more.
Material - The material of the shoulder rest isn't always massively important. However, as a beginner, certain materials might feel a little heavy or uncomfortable. Wood and metal are commonly used in different types of shoulder rests, but a foam-based plastic might be more suitable for younger players.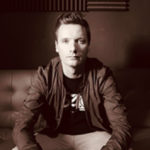 Our next selection is a premium model that provides high-quality hardware for better adjustability and is as practical as it is aesthetically pleasing.
It features a composite design, which is centered around a durable wood-based structure that is ergonomically designed and topped with premium cushioning.
The feet are molded rubber and have a steel-reinforced core with sturdy brackets with elegant gold-brass screws that compliment the woods' golden-brown finish.
They securely grasp the contours of any violin, and the feet can cater to 3/4 and 4/4 violins.
Pros:
+ High-density composite cushioning.
+ Durable structured rest.
+ High-quality mechanical parts.
Why We Liked It - The Portland Gold rest provides a long-life investment the moving parts are high-quality, it has full adjustability and everything is strengthened to keep it as durable as possible.
Our next choice is a collapsible model from Kun as sometimes finding the space for your shoulder rest within your violin case can be a little problematic without constantly having to re-adjust it before you play.
It is very much like the Kun we opened with, in its anatomical form and material composition but the legs are capable of folding inwards to provide a much lower profile piece of kit.
It provides the necessary lift and foot adjustability and can be used on full-sized or ¾-sized violins. It again is covered with a decent layer of padding to ensure comfort for the player.
Both sides are adjustable to get the curve just right for the user and the contour line is very ergonomic.
Pros:
+ Durably-made.
+ Fully adjustable.
+ Collapsible design.
Why We Liked It - Kun makes some great shoulder rests their contours are well-formed and the ability to fold the legs inward makes it a sensible choice for traveling with.
Another thin-bodied option you might want to think about is this affordably priced model from Everest which doesn't swivel.
You will have to, of course, adjust each leg individually to put it on but it provides better stability and keeps a tighter grasp. It also gives the feet a longer shelf-life as they are locked into place.
It adjusts with a height range of around half an inch, and the feet can be positioned for ¾ and full-sized violins. It can also accommodate a 13/14 inch viola.
It has a foam underside to provide some collarbone cushioning and the curve is not so prominent it is designed to encourage proper posture.
The feet are coated to ensure your violin stays in pristine condition and its synthetic composition means it is virtually indestructible, although the foam may need replacing from time to time.
Pros:
+ Hard-wearing.
+ Good adjustability.
+ Coated feet.
Why We Liked It - It is a low-cost investment that provides a good long-term solution it isn't as comfy as some of its competitors, but it reinforces the correct posturing.
7. Wolf Forte Secondo Violin Shoulder Rest
Our next selection is a wider model, the Wolf Forte Secondo is a crescent-shaped shoulder rest which provides a larger surface option. It spreads the weight differently and might take a little getting used to if you have used traditional curved rests in the past.
It has an ergonomic gradient for the front to back shoulder positioning but its crescent form and positioning means it doesn't require much of an arch.
It adjusts by width as well as providing generous height alteration. It ranges from 1-1/4-inches to 3-inches, the feet are easy to adjust and have a curved-bar shape to be more secure and far gentler on your instrument. The high-density foam is fairly thick and presents another comfortable choice.
Pros:
+ Wide crescent shape.
+ Generous height adjustment.
+ Thick foam.
Why We Liked It - It is very well made, and the different shape rests the violin very comfortably and the width reduces the possibility of your instrument slipping and sliding around.
8. AhlsenL Violin Shoulder Rest
Next, our cheapest item a well-manufactured plastic option from AhlsenL for those of you who have less to spend.
It has the familiar curves necessary to provide good ergonomic stability over the shoulder. It is fully adjustable and designed so that the angle is affected well by differentiating the height adjustments on either side.
It is covered in EVA foam which gives it a pleasant layer of cushioning.
The feet appear pretty strong they are a denser plastic and all edges are smooth so it should not damage your finish. They can adjust to provide the correct width for ¾ and full-sized violins.
Pros:
+ Plastic.
+ EVA foam.
+ Inexpensive.
Why We Liked It - It is very professional looking in every way. From the thick tubes to the shiny black finish, everything shows that it is designed for on stage use.
9. Fiddlerman Light Carbon Fiber
This next shoulder rest is a carbon fiber model that serves-up strength and stability for adequate support but is far lighter-weight than a wooden option.
It is beautifully formed with idyllic curves for comfort it has been given a wood-grain finish as an homage to a traditional wood model and to be in-keeping with your instruments style. It also comes in a carbon finish for an edgier modern look if you prefer.
It is a carbon/polymer blend that weighs just 59 grams, the body is streamlined, and it is a lot slimmer than some shoulder rests on the market.
The feet
are made to stay secure but they grip in a gentle-enough manner so as not to destroy the varnished edges of your instrument.
They are formed from a durable composite and adjust in height and width, they adjust very simply and stay put very firmly making them the ideal solution to prevent your violin from slipping.
Pros:
+ Incredibly lightweight carbon fiber model.
+ Streamlined body.
+ Adjustable, durable feet.
Why We Liked It - It is a great lightweight option that is perfect for starters it has good height adjustability to cater to a range of anatomical proportions.
10. Violin Shoulder Rest Adjustable
We are leaving you with another great budget-friendly alternative from CuSteam which is a universal shoulder rest suitable for all sizes.
It has a composition of plastic and EVA like the Ahlsen model, the plastic resin has been molded to a pronounced curvature that is anatomically designed to allow an easier motion for the user.
It features folding silicone feet which are safer for your instrument and provide a good non-slip grip. They fold inwards to take up less space making them far more convenient to store and more portable.
The fasteners are copper and provide easy, durable adjustability, they can be tailored for 1/4, 1/8, 1/10, and 1/16 violins.
It is suitably padded and comes presented in a gift box with some bonus rosin making for a nice present for a budding musician.
Pros:
+ Folding silicone legs.
+ Strong Plastic.
+ Good curvature.
Why We Liked It - It is very well-designed for a low-priced model, we like that it is presented as a gift too.
Clamp or shoulder pads - Clamp-style violin shoulder rests are more common, and they offer more flexibility in terms of height. They are often the more secure type of shoulder rest, with some being very sturdy hands-free, too. But, foam/sponge shoulder pads are often the more comfortable option, and that might be a better option for learners.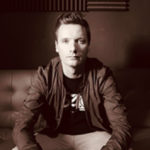 Violin Shoulder Rest Buyers Guide
What To Look For When Buying a Violin Shoulder Rest?
What to look for is a little tricky to advise, as a violin shoulder rest is a very personal accessory. This means the requirements will differ from one person to the next but we are going to discuss the various types available and answer some of your pressing questions, to give you a better idea of what to buy.
Violin Shoulder Rest Types
There is a range of possibilities from the very traditional to the very modern. A traditional rest typically features an ergonomic curve that suits the anatomical structure of a persons' shoulder.
It will usually have two feet, and many will be adjustable to compensate for a range of body sizes providing a comfortable fit.
The materials used and the contours of the curve will vary from model to model. Some are larger than others which helps to spread the weight of the violin a little more.
Sometimes a larger surface-area is less comfortable for the user, this is something subjectively down to the individual so you may find, despite their weight distribution, you prefer a smaller form.
Some will have a fuller over the arm hook than others, a fuller hook gives better stability but less freedom of movement.
There are also modern style pillow-like or pad-style rests, which typically don't have a structural frame.
They can be made from several synthesized materials that each provide adequate cushioning in some way. They need to be soft but dense enough to help support the violin away from your shoulder. The materials used are often man-made foams and sponges.
Other companies opt for gel-like substances for their pads which are also very comfortable but can run the risk of breakage and some can leave a sticky residue on your instrument.
A shoulder pad can be a good middle-ground that can be used to wean yourself off of a full shoulder rest or be used as an when needed to give yourself a quick and simple respite.
How To Put A Shoulder Rest On A Violin?
This again can differ according to the type of rest you buy, but if we focus on a traditional legged style shoulder rests for a moment, then we can take you through the motions.
Firstly get a good grip on your instrument, then looking at the back of it, find the thinner side of the curve of the rest. This is your left-hand side, the feet must be pointed inwards towards the violin.
The feet grab the edging of the violin, once the left side is in place you can slide the second set up the other edge and into place.
Should I Use A Shoulder Rest For Violin?
Whether or not you need a shoulder rest is down to the individual and your body shape. They certainly have their benefits but it is fair to say there are 2 main opposing schools of thought.
Beginners are often drawn to a shoulder rest as playing the violin can cause fatigue and neck ache. Some are recommended a shoulder rest by their tutors to help alleviate the problem.
Others are warned of them as they are counter-productive to developing the arm strength and posture expected from a professional player. Some shoulder rests can also affect the instruments' natural acoustics and change their sound.
Each of these views holds merit but given that a shoulder rest can provide a modicum of comfort for new users and that over 70% of instrument learners give-up before they have mastered the basics of their chosen instrument it could be a make or break accessory.
When you play the violin you need to be able to move a little and look around, you should have instrument stability during motion if you find you lack the balance between stability and motion then you may well need a shoulder rest.
If you have a particularly exposed bony collar-bone playing the violin can be uncomfortable so this is again another reason for purchasing a comfy shoulder rest.
Can You Get Shoulder Rests For Long Necks?
Yes, the demand for shoulder rests is higher for those with a longer neck to add an extra dimension to the violin body.
If you have a long neck you are going to want to source one with longer screws to provide a taller height to get the chin-rest into its proper position.
Conclusion
Regardless of the debate around shoulder rests for some they simply aren't optional. If you suffer from neck stiffness, have a long-neck, or just find it tough to support your violin comfortably between neck and chin, then they are an ideal solution.
A good balance between stability and freedom of movement is key, always opt for a solution which provides adequate adjustability and remember to be flexible play with and without your rest for better development as a player.
There are plenty of options and we have highlighted a good cross-section we hope our reviews along with our guide will have given you enough insight to make an informed purchase.
Expert Tip
Given that shoulder rest comfort is pretty subjective try to borrow a few from fellow musicians if possible, to work out which style suits you best.
Did you Know
You can get a few inflatable options on the market such as the Play On Air rest, which may not last quite as long as a more durable build but can be inflated as little or as much as you wish.
If you've enjoyed this review by Music Critic, please leave a positive rating:
[vc_separator