Today we are hand-picking the 10 best kalimbas in 2023 for a nose at some of the western incarnations of the beautiful melodic sub-Saharan staple lamellophone.
A kalimba is a remarkably simple instrument both in terms of its functionality and construction which makes it a little easier to master though it does take a lot of skill and practice and some musical knowledge along the way.
The majority on the market are very similar, but most are also handmade so there are a lot of choices when it comes to aesthetics and much to consider when it comes to quality and durability.
At a glance:

Our top 3 picks
Our team's top 3 recommendations
Best Overall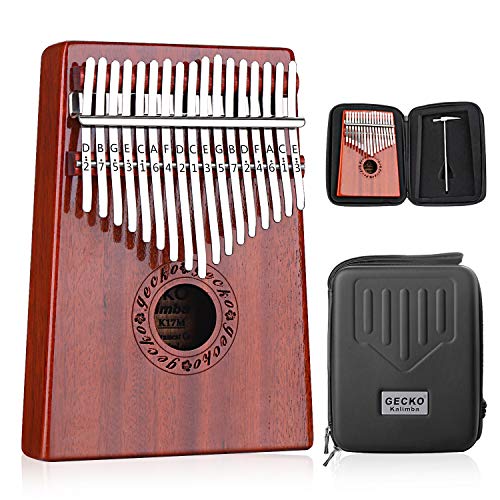 GECKO Kalimba

Hand-crafted.
High quality.
Waterproof Storage carry-case.
Study guide.
Premium Quality
XINQIDIAN Kalimba 21 Keys

Hand-crafted.
High quality.
Waterproof Storage carry-case.
Study guide.
Great value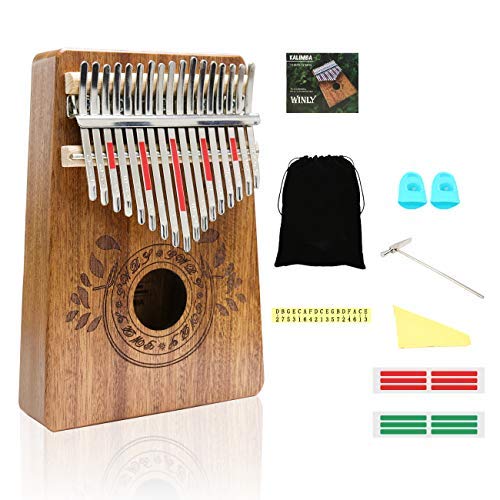 UNOKKI Kalimba

Hand-crafted.
High quality.
Waterproof Storage carry-case.
Study guide.
View The Kalimbas Below
We are setting the ball rolling with a gorgeous gecko kalimba which is beautifully hand-crafted from high-quality mahogany in a dark chocolate shade. The tongues are ore-steel bars which have great strength and resonance.
It features 17 western tuned keys just over 2 full octaves worth of natural notes ideal for playing over a Dorian scale in D for those of you with a little music theory under your belt. Each octave is indicated via dots 0/1/2.
It has a great tone and is well amplified by the sound hole which is decorated with the Gecko brand carved inlay.
It comes with a handy a kalimba learning booklet to use as a study guide which professionally details kalimba use and methodology as well as a QR code to access video lessons.
It is presented in an EVA kalimba box to help keep it protected and prevent oxidation and scratches etc with an allocated space for its dedicated tuning hammer.
Pros:
+ Hand-crafted.
+ High quality.
+ Waterproof Storage carry-case.
+ Study guide.
Why We Liked It - It is a beautifully presented kalimba which has been lovingly handmade to a high standard and it comes with a useful self-study guide.
Sound Output - While many of these kalimba options are fairly similar, they do vary in sound hole size. This factor isn't super important unless you're hoping to record your kalimba's sounds in the future. In which case, you'll want to opt for a kalimba with a large sound hold to get the most amount of sound output possible.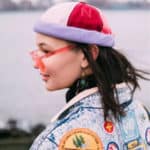 2. XINQIDIAN Kalimba 21 Keys
This is a lovely kalimba that's been made by XINQIDIAN. It features 21 keys, which allows you to create and perform more tunes than a standard kalimba. The ability to easily alter the tuning of the kalimba – with help of the included tuning hammer – also provides you with even more tonal possibilities.
The construction of this product is hard to fault too. It's been made from high-grade mahogany that looks good and ensures long-term durability. The steel bars are also top quality. You can even take it out in the rain without fear that it will break as it has been given an IPX5 water resistance rating.
For beginners, the extras will also come in handy. It comes with an EVA bag, cleaning fabric, and finger guards. There's a songbook too, which you can use to learn songs on your new instrument.
Pros:
+ Excellent Build Quality
+ Lots of Extras
+ Easy to Tune with Included Tuning Hammer
+ Low Price
+ Gorgeous Looks
Why We Liked It - It's a superb, high-performance kalimba that is available for a low price, making it a great choice, in our opinion.
This next choice is far less expensive and may be a good option for those on a lower budget, the quality is still pretty decent and it is made utilizing the same material choices.
It features manganese steel keys, there are 17 western tuned notes from C to E they are embossed with the notes and numbers to help the user learn to play with or without musical knowledge. They have red green stickers to visually aid for as long as is needed as well.
The body is mahogany it has very pretty carved details which are more complex and larger than a traditional sound-hole inlay. It also has a nice stained finish which is available in various shades.
It doesn't come with a sturdy case like the first two we have highlighted which probably accounts for its lower price-tag but it does have a few useful accessories including an all-important tuning hammer a soft carry pouch, cleaning cloth and rubber thumb protectors. The manufacturers have also included a guide booklet to help get beginners on their way.
Pros:
+ Solid mahogany top.
+ Hand-made with pretty carvings.
+ Cheaper option.
Why We Liked It - It is an accessibly priced starter option for those who have never played the kalimba it has a fairly good range of accessories.
Protective Case - Kalimbas are already fairly portable, but it may be worth investing in a case if you plan on using your instrument in a variety of spaces. Many of these bundles come with a protective custom case making them great picks for musicians on the go.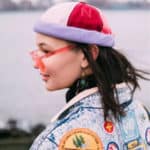 The Kithouse kalimba comes in 2 different styles one with a simplistic understated inlay and the other with a far more eye-catching mandala design which we think is stunning.
It is another high-quality handmade option that features a genuine mahogany soundboard for better audibility and a warmer tone.
It once again sports the new-standard 17 keys ranging from C to E and they are formed from carbon steel for additional strength and idyllic vibration.
It comes with a good quality tuning hammer and a plush soft case which is sufficiently protective and water resistant and whilst it's not quite as hardy as the EVA case options is very well made and keep the instrument protected against knocks and scratches providing good portability for transit.
It also has green and red stickers for easier note identification, thought the tongues are once again embossed with notes and numbers.
Pros:
+ High quality
+ Beautiful design.
+ Comfortable flannel-lined carry case with optional shoulder strap.
Why We Liked It - It is another fantastic option which is affordably priced and has a decent soft carry case. It has some good essential items which render it good value for money despite not having any learning materials and we love the aesthetics of the mandala design.
5. Apelila 17 Key Kalimba
If you were looking for something a little more colorful then you might want to consider an Apelila kalimba. They come in a variety of colors and styles some with themed sound-holes which feature ballerinas, guitars, and even Christmas tree cut-outs in place of a traditional circular sound-hole.
They are certainly different but their construction and functionality remain the same. They are fabricated from mahogany each precision machined for good quality control and they are laden with 17 carbon steel key, again tuned to C.
They are very competitively priced undercutting the majority of best sellers on the current market and their range of designs make them an ideal gift choice.
They are sold with a range of accessories which include a tuning hammer, thumb protectors, stickers, a velvet carry pouch, and a brief user guide.
Pros:
+ Well-manufactured.
+ A vast range of designs.
+ Bright sound.
Why We Liked It - They are a real bargain and make great presents for children, they are good quality and sound great.
This next one has a few thoughtful details within its design that aid its functionality and bring a little more comfort and practicality.
It is constructed by hand from Koa which is another inexpensive go-to tonewood often chosen for budget acoustic guitars for its acoustic resonance. It hand selected and left to air dry naturally.
It features a smoothed cutaway hand rests on either side of the box for a comfier positioning whilst you hold it in place to play it with your thumbs. It is decorated with a pretty hand painted decal about the rim of the sound-hole.
It has 17 strong steel-ore tines which are very clearly embossed to help users find their thumb placement as well as learner stickers in contrasting green and red.
It comes with a decent portable carry case and tuning hammer as well as an instruction booklet.
Pros:
+ Air-dried Koa kalimba.
+ Smooth hand rests.
+ Competitively priced.
Why We Liked It - The hand rests help smaller hands to stretch and keep your palms in a more relaxed placement.
This next has a solid wooden body hollowed and braced. It is tuned to an international standard C tuning and is rather non-traditionally shaped to resemble a bear with a nose shaped sound hole.
Though it is a little tacky the circular shape of the main body is actually conducive to a good sound as it has better acoustics than the 90-degree angles in the other kalimbas we have chosen. Aklot does sell a trapezoidal model as well but we thought we would show an option which is a little kookier for a little variety in today's reviews.
It is well-constructed and has 17 steel tongue keys which are comfortably curved and have a good ring and timbre.
It comes with a heavy duty watertight EVA case which is cushioned and custom designed to fit around the curvature of the piece. It also has a tuning hammer cleaning cloth, starters guide, and stickers.
Pros:
+ Solid design.
+ High-quality case.
+ Good young student model.
Why We Liked It - It is very well-manufactured and makes for a great beginners instrument, the bear design would be especially cute for younger learners.
Next up we have another bargain buy from the folks at Donner who always just about manage to undercut the competition.
It is a typical trapezoid shaped kalimba (we have moved away from the adventurous bears) that is constructed from mahogany and is a little smaller in size than some. It features slight curves in place to provide hand rests.
It is well-made and appears pretty durable the 17 featured tongues are steel with an engraved diatonic scale as well as numbers and it arrives well-tuned. It has a very basic bit of decor surrounding the sound hole and presents another nice affordable option for those torn on whether to invest in a kalimba.
They also make a 10 note bass version that retails around the 20 dollar mark. It comes with a soft carry pouch, a tuning tool, and a user manual for easy reference.
Pros:
+ Reduced budget option.
+ Simplistic decorative design.
+ Decent starter instrument.
Why We Liked It - It is as well made as the other pricier options, though it doesn't have a case just a pouch. Donner do make a version with a carry case that is a little more protective but it sells for a little more and we don't think its much of an upgrade when there are plenty much hardier on the market.
Another considerably well-made budget option is this Luvay model which is accessibly priced and has a durable trapezoid design.
It is machine fabricated but to a high level of quality from top grade, well-seasoned mahogany and has nice decorative details surrounding the sound-hole.
It is again a 17 key kalimba with international tuning. Each key is made from strengthened steel curved to be comfortable for your thumbs.
It comes with optional red and green stickers to assist beginners in practicing their craft and a drawstring bag as well as a soft carry case with a shoulder strap. Other accessories include a tuning hammer, cleaning cloth, and a music book with some example songs to learn.
Pros:
+ Well fabricated.
+ Shoulder bag.
+ Cheap choice.
Why We Liked It - It is another low-cost option which is a little less childish in style.
We are ending today's reviews with this Helesin kalimba which is another fine example of a westernized kalimba with an affordable price.
It has a solid-construction cut from top-quality Koa for a beautiful tone and an interesting wood grain pattern. It features 17 strong tines that have a screw locking system to help ensure they stay in key for longer.
They are very clearly engraved with notes and numbers and curved for easier playing.
It comes with a decent range of accessories including a tuning hammer, cleaning cloth, guide stickers, thumb protectors, and a cloth pouch to keep it in.
Pros:
+ Koa option.
+ Warm timbre.
+ Locking system.
+ Competitively priced.
Why We Liked It - It is another great kalimba option to consider manufactured beautifully with a locking system to help keep the intonation where you set it.
Beginners - If you're just starting out, you'll want to look for a larger-sized kalimba. This way, it will be easier to hit the individual keys and construct melodies. In addition, look for a set with the included removable key stickers so that you can efficiently nail down the basics of the instrument.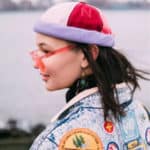 Kalimba Buyers Guide
Often the bass geared kalimba is confused with its more intricate originator the African mbira both commonly known in the western world as thumb pianos and so this weeks buyers guide will be giving a little more depth and explanation for those who aren't in the know.
What is a kalimba?
It is a metal tongued instrument which originated from Africa that belongs to the lamellophone family which is classified as a plucked idiophone.
Traditionally they have African tuning and are used as a bass accompaniment to a mbira which has 2 layers of tongues (or lamella) and plays a wider range, thus able to take the melody line.
The metal tines are mounted onto a box with a hollow to resonate the sound and amplify it in the same way an acoustic guitar body does. The enclosure will often have a resonator to assist.
The westernized version was created in the 1950's modern kalimbas are tuned to a diatonic scale (generally in C) which means it has no sharps or flats like a chromatically tuned instrument such as a piano or glockenspiel.
The originals had thousands of different kinds of tuning, as they were hand made and tuned preferably from person to person. They were used for everything from storytelling to praying for rain and ceremonial use.
When one key is plucked the adjacent notes will also pick up the vibration which creates complex harmonics similar to an overtone or pitch harmonic of a guitar string. This gives it a very unique sound.
The tuning and key layout mean that with a little know-how you can quickly learn to play many arrangements of songs with relative ease either in thirds or fifths.
The fact that it has 17 tongues/tines (sometimes 10 or 26) means that you can also play a full Dorian scale in D which is a musical mode dating back to the medieval period that has a very ethereal quality to it. The Dorian scale in D features no sharps or flats.
How to play the kalimba
As described the modern kalimba is fairly simple to master, you essentially hold the enclosure between each of your hands gripping with your fingers and leaving your thumbs free to move.
You pluck the tongues in a downwards motion with your thumbs one thumb covering each half of the instrument.
The back of the kalimba enclosure usually has 2 smaller sound holes which are can be covered by the fingers to change the resonance of the box and create different tonal qualities.
What to Look for When Buying a Kalimba?
As you will have noticed modern kalimbas are all very similar with 17 keys in the internationally recognized key of C they are all around the same size and the majority are trapezoidal or rectangular.
You should look for good quality tonewoods such as the mahogany and Koa models we have highlighted, some cheaper models are made from layered plywood which just doesn't have the same resonant properties.
The tongues ought to be curved (most are) as a perfectly straight one can hurt your thumbs if you play them for a length of time.
It is important to have a tuning hammer as after time under the pressure of constant thumbing the tines can move and change pitch the shorter the time the higher the pitch the longer the lower so as they move nominally it can change the key over a long period of use.
A tuning hammer is a vital accessory for keeping your tongues in check. It is relatively easy to use with the aid of a tuning app, though it takes a fair bit of patience to tap at either end depending on how sharp or flat the keys are sounding.
Conclusion
The choice of kalimbas on the market are all very closely matched, the biggest differences seem to be purely aesthetic.
With the knowledge and know-how from today's tailored guide, you ought to be able to spot a half-decent option no matter your budget.
The kalimba is a beautiful sounding instrument with a great heritage that takes very little time to learn to play it is a great starter instrument and has some fab dulcet tones.
They cost very little, even the pricier ones are well within the realms of possibility so why not go ahead and try one out, you won't be disappointed.
Expert Tip
It is a good idea if your budget allows opting for one with a solid protective case to keep it safe. The lamella is prone to weathering and a few knocks in the wrong place can change the keys which could mean you are constantly hammering them back into tune.
Did you Know
A kalimba is a type of lamellophone, the name lamellophone comes from the Latin word lamella which means a small metallic plate and the Greek word φωνή (phone) meaning sound or voice. The name Kalimba is derived from Bantu (a sub-Saharan dialect) and loosely translated means little music.
If you've enjoyed this review by Music Critic, please leave a positive rating:
[vc_separator