The world of audio mixing is a vast and fascinating subject. The best artists in the world need the best engineers and the best mixers at their disposal to create the best possible tracks. Whether you're using a mixer for digital mixing, or live sound, you'll need the best machine in your control room. To help you in your search, we are going to talk about some of the best audio mixers available today. From Yamaha to Mackie and everything in between.
For large, small, and medium-sized gigs, or just to help you record at home. This is the article that will help you find the best faders for you.
At a glance:

Our top 3 picks
Our team's top 3 recommendations
Best Overall
Behringer Xenyx X1222USB 2/2-Bus Mixer

Comes with all the software you need
Anti-feedback technology
Studio-level quality
Premium Quality
Behringer PMP6000

Comes with all the software you need
Anti-feedback technology
Studio-level quality
Great value
Behringer Xenyx 502

Comes with all the software you need
Anti-feedback technology
Studio-level quality
View The Best Audio Mixer Below
1. Behringer Xenyx X1222USB 2/2-Bus Mixer
The Behringer Xenyx X1222USB is a premium analog mixer built for professionals, with four phantom-powered xenyx mic preamps. These preamps are so powerful, they're compared to stand-alone boutique preamps, delivering professional sound. They feature 130 dB of dynamic range.
This mixer also features four professional compressors and a LED control so you can easily mix and get the sound you need. In addition, the mixer comes with 16 presets that you can edit, including reverb, flanger, chorus, delay, and more.
Two of the four included channels will accept XLR inputs and line level sources. Behringer has also equipped this mixer with an FBQ Feedback Detection System, which means you can get the right sound without any feedback. When the model senses feedback, the LED will light up, so you know which setting to adjust.
Connect to any computer in seconds with the included USB. If you purchase this model, you'll also get all the software for free. With over 150 virtual instruments, you can create the home studio of your dreams.
Pros:
+ Comes with all the software you need
+ Anti-feedback technology
+ Studio-level quality
Why We Liked It - We really love the FBQ Feedback Detection System. You can create fantastic sound without worrying about feedback. This is truly a professional tool.
Know what you are boosting - If you are mixing live sound, you need to be aware of everything that's going on and everything that your decisions might impact. Microphones on stage pick up lots of background noise, things like drum cymbals and so on. Boosting the high-end might bring forward a lot of unwanted noise.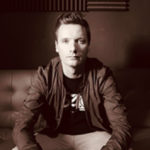 If you're looking for a super-compact, powerful mixer, you've found it. The Behringer PMP6000 packs a punch with 800 watts of power and its revolutionary Class D amplifier. This mixer is studio-grade, making it the perfect model for professionals. It comes with 100 amazing presents, including chorus, reverb, delay, flanger and so much more.
This model features an FBQ Feedback Detection System to ensure feedback won't get caught up in your performance.
This mixer is great for medium-sized performances - experience exceptional sound quality and studio-grade reliability. There are 12 preamps, and they each offer 130 dB of dynamic range and a frequency response from 10 Hz to well above 200 kHz.
Pros:
+ 100 amazing presents
+ Anti-feedback technology
+ 800 watts of power
Why We Liked It - We love this model for medium-sized events. It'll ensure you handle every performance with professionality.
If you're looking for the other end of the spectrum from the Soundcraft BG8, then the Behringer Xenyx is the epitome of simplicity. It includes a single XLR input which has the Behringer Xenyx built-in pre-amp. It doesn't have any faders. Instead, all of your control is done using the knobs.
It has three input channels, two stereo channel inputs, and one mono. It features a 2-band EQ, which will give you minimal control over the mixing. It is suitable for any small gigging musicians who need to build a reliable live sound with a compact set-up.
With CD/Tape inputs, as well as RCA connectors, you can hook up external audio to play along with or to send background music to your room. It offers a clean, crisp, reliable sound. Whether you're a guitarist, vocalist, or you just need a simple audio mixer, then the Behringer Xenyx may be the best option in its price range.
Pros:
+ Stereo inputs
+ Built-in mic preamps
+ Simple navigation features
+ 3 channel
+ Fantastic audio
Why We Liked It - This is one of the simplest options on our list, which is great because it is friendly to a budget and easy to use. It has excellent audio and a reliable preamp built-in that works great for vocals. Simple, affordable, and secure.
Know your vocalist - Every singer is different, and every project is different, but you can apply some general guidelines to male and female vocals. The real substance of male vocals is between 100-300 Hz and around 200-400 Hz for females. Make sure you let those ranges cut through in your mix to get a fuller sound.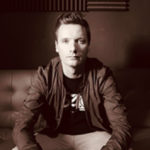 The Midas PRO1-TP is a live digital mixer with plenty of capabilities in a secure and sturdy case. It has a full-color 15" display that is easy to see in any scenario, and is incredibly easy to set-up and get working. It is one of the smoothest and most fun mixers to control, given its design and functionality.
The PRO1-TP carries on the legacy of over 40 years of audio quality from Midas. It offers superior sound quality with 96kHz 40-bit floating-point processing. It has 27 mix busses that are all phase coherent and time-aligned. It is a fully self-contained digital mixer, and you don't need any external hardware or software to get it working.
It has 24 line/mic inputs with preamps built-in and 48 simultaneous input channels. It also has a 24 analog output capability for any and every instrument you can muster. Also, it includes 12 multi-channel effects engines, 4-band EQ, graphic EQ, MIDI in/out, and a ton of other features that make it one of the most high-powered reliable mixers.
It is not a cheap mixer, though, so if you've got the budget and you're looking to create some of the best quality mixes for the stage or the studio, then the Midas PRO1-TP is one of the best options.
Pros:
+ 24 XLR and line output
+ Full-color display
+ Digital Mixer
+ 12 effects processor
+ 4-band EQ
Why We Liked It - This is one of the best all-in-one mixers you will find. It houses every type of function you could need as a live or studio engineer. It is super easy to use and offers a level of set-up ease that is ultra pleasant.
5. Soundcraft EPM6 6-channel
A smaller, or mid-range option for anyone who is on a bit of a budget and has less needs sonically, the Soundcraft EPM6 mixer is one of the best for the price. It includes 48V phantom power to help you get the most out of your condenser mics.
It has six mono inputs and two stereo channels for you to choose from. Each line has its own faders, gain, 4-band EQ, two auxiliary sends, and master switches across the board. It is a super intuitive mixer that is easy to figure out and a lot of fun to use.
With ten segment LED metering, you will be able to see your peaks and valleys right on your board. That will offer you a little more guidance on where you need to add a little or take some away on individual instruments. It provides excellent sound quality and fits into a reasonably compact space. It is one of the best options you will find for simplicity and price-point.
Pros:
+ Compact case
+ Easy-to-navigate controls
+ Studio or live use
+ Excellent sound quality
+ Simple features
Why We Liked It - It is super easy t figure out and has a fair price tag. If you're a beginner looking for a mixer to get your recording or your live sound off the ground, then this is one of the best audio mixers you will find.
6. BEHRINGER XENYX 1202FX
The 1202FX mixer is an eight-channel audio mixer with four mono and four stereo channels. It also has effects send on each channel. It is designed to be suitable for both studio as well as in live settings. 1202FX comes packed with tons of effects, including reverb, delay, pitch shifter, phaser, and many more. There are over 100 different effects to choose from.
With four built-in preamps on the first four inputs, you can use them for either vocals or instruments to get a well-balanced mix. Each channel includes a 3-band EQ, pan shifter, and gain knobs. You can use either balanced or unbalanced lines on each XLR or 1/4" jack input.
If you want to play along with your favorite artists, you can connect the mixer using USB, or by using the RCA or tape in connectors. It also features a headphone section and auxiliary sends for the monitors and the control room. It is relatively compact, so it may be the best option for anyone who is on a little bit of a budget but still wants a reliable and perfectly capable audio mixer.
Pros:
+ Plenty of input and output options
+ Compact
+ Lots of effects
+ Well-priced
+ Easy to navigate
+ USB Channel
Why We Liked It - The Behringer Xenyx 1202FX is an easy-to-use, reasonably priced, highly capable audio mixer with everything you need for a small band set up included. In your search, you've probably come across plenty of mixers at each end of the spectrum. This is one that falls right into the pocket and is perfectly suitable for small gigs and studio sessions.
7. Alto Professional ZMX122FX
In terms of functionality, the Alto Professional ZMX122FX is highly comparable to some of the other music mixers we have discussed. It is a six-channel mixer with plenty of effects, auxiliary and main outputs, 3-band EQ, and plenty more. It is compact enough and is also moderately priced, so anyone working on a budget will find this to be a suitable option.
Included are 16 professional effects ranging from different types of reverbs, chorus effects, flanger, and plenty more to choose from. The effects all have excellently tuned tones and capabilities that will add a lot of character to your mixes.
It comes with four XLR inputs that are balanced and also act as 1/4" jacks on each channel. It is also compatible with external music sources such as CD players, MP3's, and more. Compared to other audio mixers, it offers tons of high-frequency headroom so you can crank up a ton of tone.
On top of that, it is designed to reduce excess noise, so the background of your recording or live mix stays pretty quiet. It is also straightforward in terms of functionality and can provide one of the most enjoyable experiences in terms of audio mixers.
Pros:
+ 16 professional effects
+ Compact
+ Auxiliary sends
+ Decent price
+ Simple and straightforward interface
Why We Liked It - This is simply another option for someone who wants an affordable and straightforward mixer with a decent amount of effects. The audio quality is impressive, and it is capable enough to handle a small band to record or to mix a live acoustic gig.
8. Yamaha MG10XU 10-Input
The Yamaha MG10XU is a suitable audio mixer for portable gigs and small home recording sessions. It stands out in terms of the quality of audio, and the range of possibilities it affords for audio mixers. The preamps built-in are designed to give mixers the highest quality options of shimmering clear highs and unhindered low frequencies.
It has four XLR lines that also act as 1/4" jacks, and each has its own useful functionality. Two of them feature compressor knobs, and two have phantom power included for condenser mics. It comes with 24 digital effects that cover basically any of the sounds you could want from a mixer. USB audio connectors, as well as tape, CD, and RCA connections, give you plenty of options for external audio listening.
Featuring 3-band EQ and LED metering, the setup of the interface is super simple to understand and to work with. Yamaha is known for its quality, and the company has implanted plenty of reliable features on the MG10XU. It is also decently compact so it won't take up too much space, and is easy enough to take on the road with you for smaller gigs.
Pros:
+ 24 effects
+ Varying input options
+ Compressor knobs
+ 3-band EQ
+ Compact and lightweight
+ Yamaha quality
Why We Liked It - It is straightforward, compact, and contains all the effects and inputs you need to record a small band. For solo musicians, it is perfect to handle all of the types of mics and guitars you need to hook up for small gigs and home recording.
The Behringer X32 is one of the most roadworthy digital mixers on our list. It has tons of capabilities and has a robust and sturdy case that will get it through some harsh winters on the road. It comes with Midas designed mic preamps that sound amazing and offer crystal clear audio. If you're not taking it on the road, it is perfectly suitable for recording studio use as well.
Included are 40 channels on 16 different busses, offering you a wide range of flexibility in your mixing prowess. It gives you perfect compatibility with all of the primary digital audio workstations and has the power to handle high levels of octane.
There are onboard effects built-in to the processor that you can choose fro to give your recordings or live sound a little more character as well. As far as workability, this is one of the best digital mixers you will find. It is reasonably priced for the amount of firepower you get and is incredibly capable and fun to operate.
Pros:
+ Plenty of digital effects
+ High-quality mic preamps
+ Easy to use interface
+ Highly compatible
+ Roadworthy
+ 40 channel
Why We Liked It - This is one of the best audio mixers for live shows. It is built to withstand road conditions, has tons of power and recording capabilities, and is compatible with every conceivable DAW out there. With plenty of effects and processing and mixer power, it is one of the best options for big shows.
Mackie is a brand within the audio world with a lot of high-quality prowess. The PPM mixers from Mackie are incredibly light for the level of capability they offer. It has two separate power amps to give you all the buzz you need for live gigs and for recording in the studio. An 800-watt amp powers the mains, and another equally powerful amp sends straight to the monitors.
Mackie included class D amplifiers, which produce tremendous power while maintaining a lower temperature, which is great for the longevity of the mixer. There is also an automatic limiter built-in to protect the speakers from becoming overpowered so your entire system will last much longer.
The Mackie PPM1012 comes with eight input channels with XLR and 1/4' jacks and 48V phantom power, 3-band EQ, line compressors, graphic EQ for mains and monitors, and a robust metal chassis to keep it all protected. It is perfectly capable of handling a decent-sized gig or is perfect as one of the last mixers you'll ever need to buy for a home recording studio.
If you need one of the best mixers available, then Mackie is known for providing incredible quality. It may not be the biggest name in audio mixing, but when it comes to reliability, Mackie is genuinely excellent.
Pros:
+ High-quality preamps
+ Tough metal chassis
+ Good for gigs or the studio
+ Travel worthy
+ Straightforward interface
+ 8 Channel
Why We Liked It - This is a simple setup with a ton of capability. The Mackie preamps are clean and powerful, and this audio mixer can do basically anything you need it to. One of the best mid-range options for more extensive mixing needs.
Audio mixer and audio interface - When setting up a home studio, many people ask what's best, an audio mixer or audio interface. However, there are lots of reasons you might want to use both. Routing the mixer to your interface, then to your DAW, gives you hands-on control that's often more efficient than using a mouse and keyboard.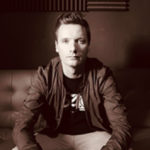 Audio Mixer Buyers Guide
If you need a little more info on what to look for in the best audio mixer, then this section is for you. We are going to break down the most important factors when looking for your next board.
What Are You Using Your Mixer For?
Depending on your needs, one mixer will be better than another. For example, if you have a home recording studio, you will want something that fits within your budget, doesn't take up a ton of space, but can still handle the input and output capabilities you need.
Larger venues such as gathering halls of churches and similar sized spots can handle a little larger mixer, especially considering most of the time there will be a full band plugged in.
The best mixer for your purpose will have just a little bit more capability than what you consistently need. That way, you will cover your essential functions most of the time, and you can add more musicians or lines if necessary.
What are Inputs?
One of the most important questions you will need to ask is how many inputs you're going to need. An input is simply any port where you will be plugging in an instrument or a microphone to send it through the mixer. There is no one size fits all when it comes to inputs; you have to determine how many you will need for your consistent mixing needs.
An input can also be known as a channel. A channel is any line where you are going to be running audio, whether that's with mics or instruments.
You'll want to make sure you at least have one or two XLR inputs. An XLR will provide the strongest microphone connection. Therefore, if you're going to be running a vocal line through your mixer, then you'll need an XLR input.
As a general rule, the more inputs and features you get in a mixer, the more it is going to cost. However, there is a decent amount of variance when considering things like quality.
EQ
All of the best audio mixers will have an EQ section. In most cases, a simple, 3-band EQ system is perfectly fine. However, when you're working with professional gigs where there are a lot of nuances and musicians to mix, having more detailed EQ options can be useful. That would come in the form of a Graphic EQ, which has a broader range of frequencies you can tweak to obtain the perfect tone across the board.
Effects
Also, the best audio mixers should have some effects included in the features. When you start adding more effects into the mix, then you generally are going to have a system that will cost a little bit more. However, having digital effects at your disposal can really spice up a mix.
Many vocalists prefer to work with some type of reverb on their voices. Keyboardists may prefer to have a chorus effect running on their channel—the more options you have to sed to different channels, the better. If you are looking to save a little bit of money, then the best thing to do is start cutting out some of the extra features. Effects may be the first thing to go in the hunt for a cheaper mixer.
Portability
If you need a mixer that you can take with you, then you'll need a portable one. The best portable mixers are not necessarily the smallest ones. Large mixers are built to be roadworthy as well. Some mixers need to be carted from venue to venue in between large shows. However, if you're in the market for a large, portable mixer, then you're likely already sure of what you need.
In most cases, the smaller a mixer is, the more portable and easy to move it will be. Typically, you'll want a mixer with less than 16 channels if portability is essential to you. 16 channels are not a harsh rule of thumb, but it is kind of the middle ground where mixers go from compact to beastly.
No matter what type of mixer you're getting, make sure it is designed with protection and a sturdy chassis to keep it safe. Even the best mixers have somewhat delicate faders and knobs. Just keep that in mind.
Size
The size of your mixer will play a large part in the portability of it. If you have a small space where you're working, then keep in mind the dimensions of the mixer you're looking at. It may seem like a bit of a no brainer, but the last thing you need is for your mixer to show up and have it not fit into the space that you need it to.
Bigger doesn't always mean better. It just means you'll be able to fit more channels and effects onto it.
Functionality
The most complicated mixer is not necessarily the best. Unless you really know what you're doing and you know exactly what types of features you want to work with, you'll want to go with something relatively easy to use.
Some of the best mixers will have a straightforward interface to deal with. Simplicity is vital if you're not a gear head, and you simply need a mixer to control basic audio functions. The easier it is to use, the quicker you'll be able to understand what is happening on the board and how to manipulate it to your most significant benefit. On the other hand, if you're looking for a mixer that will turn you into the next Dr. Dre, then dive right into a more complicated interface and learn as you go. It'll undoubtedly be a challenge.
Compatibility
You certainly need to make sure that your mixer will be compatible with any software programs you're using. If the software doesn't line up, then when you're recording or trying to run a live show, you'll run into all sorts of problems. The best mixers will generally be compatible with more major DAW's for digital mixing, but it is a vital aspect to check during your search.
You'll need to have a USB interface where you can plug into your computer. Without a USB interface, you may not be able to hook into your DAW. Not a likely scenario, but it is better to be sure than to run into that problem after you get your mixer home.
Preamps
Any mixer that you're looking for should have some good mic preamps included. It is one of the essential features when you're trying to control the quality of your vocal audio. If a channel has a preamp, it can filter the sound better so you don't have to run your voice through a specific box that will provide the tone that you want. When you record, you'll want the best possible preamps in your control board, so you don't have to purchase any additional recording software.
FAQ
What is an Audio Mixer?
An audio mixer is any board that you can plug your mics or instruments into, and send to an external speaker or recording source. They can be used to power live shows, or in studios to tweak the sound to perfection, so it comes out correctly on your MP3 player.
It is the tool you use to ensure that all of the volumes, tones, and effects work in a balanced way when in unison. Without an audio mixer, the sound would be basically way off balance, and nobody would stick around for the end of the set.
Audio mixers can be small and compact, but they can also be massive. Large ones like those you would see at a Kiss concert are not going to be the best mixer for your home studio - unless you've got an enormous basement.
Audio mixers are necessary at a wide range of venues, including clubs, concerts, pubic addresses, press conferences, restaurants, weddings, etc. If you want to project a person's voice or any type of instrument, there will be an audio mixer somewhere in the room.
How to Use an Audio Mixer
Chances are, if you're reading this article, you don't have a ton of exposure to audio mixers and how to use them. Like anything in the music world, a lot of it you need to learn by doing. They can be relatively delicate machines, so practice a little bit of caution before trying to jam certain chords into orifices. Still, if you start out small and work your way up, you will slowly be able to work for the best boards in the world without much of a headache.
What is the Smallest Audio Mixer
The smallest audio mixer on our list is the Behringer Xenyx X02. It is a simple setup meant for a single musician to amplify voice and guitar or keyboard. It is best for solo musicians.
Can You Get a Mixer With a USB Mic Input?
Most professional mixers do not have a USB interface or input. The reasons for this are that the connection on USB microphones are generally not as secure as XLR or 1/4" jacks. USB mics can be great for budget seekers who want to plug right into the computer, but audio mixers carry a higher capability. However, some mixers have a USB interface included.
Conclusion
Now, you have all the information you need to make the best decision possible. Whether you need a mixer with just a couple of XLR, 1/4' and stereo inputs, or you want a mixer with more than 16 channels. Then you're all set. Keep our buyer's guide in mind, and you should run into no problems. Nows your time to enjoy the best audio mixer for you.
If you've enjoyed this review by Music Critic, please leave a positive rating:
[vc_separator