Finding the best student violin can be tricky when you're at school. School debts are increasing, but you still want to be able to follow your passion: the violin. There are plenty of violins available for purchase online, but sometimes their prices are quite astronomical, ranging from $900+. If you're on a budget, you probably want to avoid those! Luckily, there is a whole host of brilliant student violins to choose from.
Whether you're a student at a music school or a violin enthusiast, student violins are a cheap and alternative way of being able to play your preferred instrument. They are cheaper than regular violins, sound great, and usually come in bundles with fine tuners, notes and other learning packages for your violin lessons.
We have spent many hours researching the most reliable student violins out on the market today! After all this research, we managed to gather 10 student violins that are perfect for any student or violin beginner. We will help inform you about the wood the instrument is made of, its history, strings, range of sounds and much more, so read on!
Looking for electric violins for silent practice? Check out the top electric violins here.
Below is the complete list of our favorite student violins out on the market today. We have made sure to provide you with violins from reliable, well-researched brands that have been around for a long while. This will help ensure that you will only get the best-quality options!
At a glance:

Our top 3 picks
Our team's top 3 recommendations
Best Overall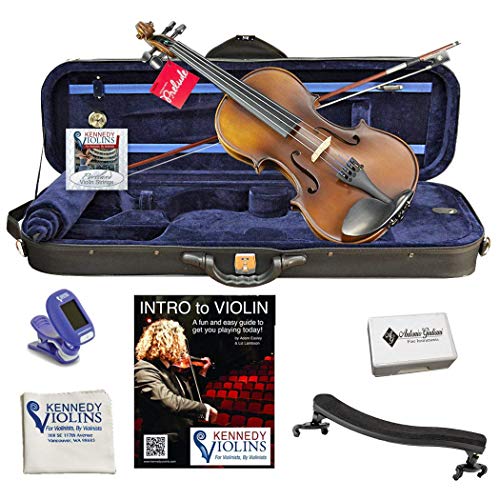 Ricard Bunnel G2

Comes with a case
High-quality Mongolian horse-hair bow
Solid shoulder-rest
Oil-based finish (no thick layers of lacquer)
Premium Quality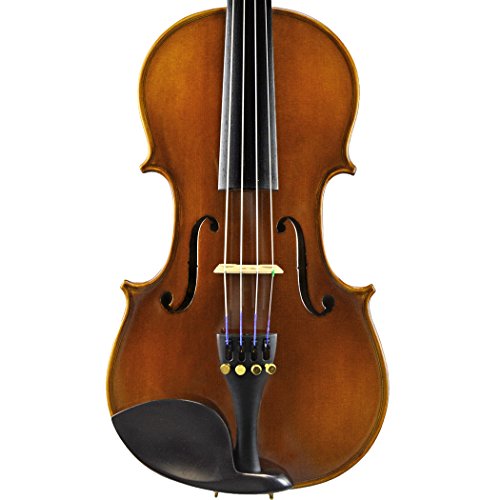 Louis Carpini G2

Comes with a case
High-quality Mongolian horse-hair bow
Solid shoulder-rest
Oil-based finish (no thick layers of lacquer)
Great value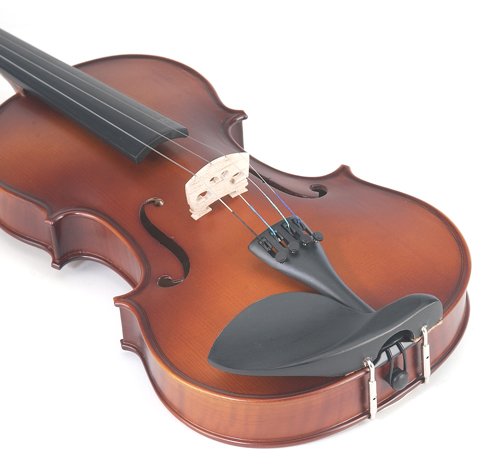 Mendini MV300 Solid Wood Satin Antique

Comes with a case
High-quality Mongolian horse-hair bow
Solid shoulder-rest
Oil-based finish (no thick layers of lacquer)
View the Best Student Violin Starter Kit, below:
Kennedy Violins has been putting out violins out on the market for over 15 years now. Their main goal being solid, 100% satisfied customers. If you will shop with Kennedy Violins, they will make sure that you are one happy, satisfied customer. Joel Kennedy, the founder, started the company when he found that most of the student violins his students were playing were simply unacceptable. Mr. Kennedy decided to take matters into his own hands and started Kennedy Violins.
Each luthier at Kennedy Violins is handpicked and each violin is handcrafted. There are no factory-made instruments here. The hand of a luthier carefully carves and assembles the whole violin before it arrived at your doorstep. Many string-instrument enthusiasts love Kennedy Violins since that is the sole thing that the company focuses on: stringed instruments. Every day they take customer feedback into consideration, using it to make their instruments better.
Sound
The Ricard Bunnel has a fantastic, rich, mellow warm tone that is hard to find anywhere else, especially in student violin outfits. Its high-notes don't screech and melt in very nicely with the rest of the strings when played together. If you like playing a violin that has smooth harmonies, then the Ricard Bunnel is a great choice.
Comfort
Many people report that the chin rest that comes with beginner violins provides great comfort. The sizes of the violin, from 1/4 to 4/4 also fit great and are crafted to match the industry standards.
Solid Wood
The Ricard Bunnel is made from top-quality, solidly carved maple & spruce solid wood. That's one of the features that gives the violin such a rich, mellow tone. The bridge is made from high-grade maple and the fingerboard is made from solidwood ebony. These solid wood combinations all contribute to the fantastic sound-range of this violin.
Strings
This violin is equipped with D'Addario's Prelude strings. When buying the violin on the Kennedy Violins website, you also get the option to choose which set of strings you would like from the list provided!
Features
The Ricard Bunnel bundle includes a strong, brazilwood bow, an 'Intro to Violin' book, a digital clip-on tuner, a shoulder rest, and a cake of resin.
Pros:
+ Comes with a case
+ High-quality Mongolian horse-hair bow
+ Solid shoulder-rest
+ Oil-based finish (no thick layers of lacquer)
Why We Liked It - The Ricard Bunnel G2 is a perfect example of what Kennedy Violins represents, both craftsmanship and sound wise. Kennedy student violins are constructed to be of a certain standard, and are made of top-quality materials, making them the ideal practice companions.
Cons:
- May seem heavy for some
Budget - When purchasing a violin for a student, it is important to know that eventually the student will grow out of the violin, so budget is an important consideration. If there's a chance that your student will not stick with the violin, start with a cheaper option and then work your way up.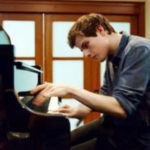 Following suit, we have another one of Kennedy Violin outfits. This time, the Louis Carpini. It was released in the Carpini line shortly before the Bunnel came onto the market, making it an older violin model. That, however, doesn't stop it from being one of the best violins that Kennedy Violins has to offer.
It's older, but it's tried and tested and has been loved by many intermediate students, hobbyists, enthusiasts and violins for beginners all around the world. Many people vouch for this being their first violin, and it plays like a charm. The reddish-brown finish is very specific to this line and makes the violin look professional and high-grade.
The hand-rubbed oil-based varnish helps the violin retain its original sound. Often, we see violins being coated with dozens of layers of varnish to give them a professional shine, but that practice significantly decreases the sound quality of the instrument. The oil-based finish looks both professional and has been used historically to provide violin players with a high-standard instrument.
Sound
The Louis Carpini has a significantly more lively tone than the Bunnel series. It's brighter and more upbeat, especially when compared to the mellowness of the Ricardo Bunnel. It definitely rings true to the old, classical violins played by the old masters, and if you like that kind of sound, we definitely recommend getting this beautiful instrument!
Comfort
The Louis Carpini is very comfortable to hold and will make you want to play for countless hours thanks to the ideal craftsmanship!
Wood
The Carpini is made from very solid spruce & maple wood, and a solid wood ebony fingerboard. The bridge is made from custom-fitted french Aubert and the bow itself is made of Giuliani brazilwood.
Strings
The strings that come with the Louis Carpini are the D'Addario Preludes. If you are looking for an upgraded sound from the get-go, we recommend also getting the D'Addario Zyex strings!
Features
The Louis Carpini, unlike the Ricardo Bunnel, comes with: an extra set of strings, Kaplan aircraft bow rosin, and wood-shell case.
Pros:
+ Has a lifetime warranty
+ Responsive Brazilwood Bow
+ Hand-carved body
+ 45-day Money Back Guarantee
Why We Liked It -There is no doubt that the Carpini is one of the best violins you will find at this price. It's a durable, hand-crafted, quality product that cannot be beaten when it comes to its craftsmanship.
Cons:
- Doesn't come with shoulder rest
3. Mendini MV300 Solid Wood Satin Antique
Mendini is a brand that is usually placed among the other two, violin-making giants: Cecilio and Remona. All of these violin brands for beginners provide quality, budget outfits that are ideal violins for beginners starting out. If you have been meaning to get your hands for a long time now, or if your children have been begging you to get one for them, then the Mendini violin is the perfect musical instrument to get.
It has the perfect, budget price that makes it affordable for anyone in the general public. It's the ideal product for people who want to try out their newly found passion without spending hundreds and hundreds of dollars.
Sound
The Mendini violin has very equal and even harmonies all around; it's the perfect musical instrument if you are looking for a very balanced playing experience. All the sounds compliment each other, and the strings don't override each other. It's the ideal starting point for any beginner and violin enthusiast!
Comfort
The Mendini violin is a top quality musical instrument that is crafted in different sizes. Each size is crafted in a way to suit the particular age group targeted. Many people report being very happy with the weight and balance of the Mendini violin, stating that it doesn't provide them with any discomfort when playing.
Tonewood
This Mendini violin has a solid spruce top and maple back and sides, giving it a sturdy and reliable base.The fingerboard is also made of maple, giving the quality violin a full-range sound. The Satin Antique finish is also ideal for anyone that is looking for a violin with a vintage feel.
Strings
The Mendini comes with an original pack of Cecilio strings that are iconic to the brand. Your violin will come with this set of strings already installed, but you will also get a free extra package in case some break! Luckily, all of the packets are labeled with the string names, so matching them shouldn't be a problem.
Features
The Mendini violin comes with: an extra set of strings, a cake bow rosin, an extra bridge and adjustable shoulder rest.
Pros:
+ Unbleached horse-hair bow
+ 1-year warranty
+ Includes lightweight hard case
+ Great entry-level price
Why We Liked It - Quality entry-level musical instruments can be extremely hard to find, especially since it's difficult to use quality material and still have the price of the sales stay low. However, Mendini has managed to marry those two concepts together. They have violin outfits both for adults and children and in plenty of colors. This will certainly attract any enthusiastic child or adult ready to play; being able to customize your Mendini violin is a definite must for many people!
Cons:
- May need to be tuned daily
Materials - For a student violin, you'll want to make an investment in an instrument made out of a tonewood such as spruce or maple. You can get a good idea of the level of craftsmanship by inspecting the carving of the neck and the scroll, looking for decorative features that show a good level of care.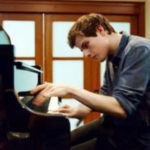 4. Bunnel Premier Student
Here we have yet another one of Kennedy Violin outfits, this time the Bunnel Premier Artist Violin. We have previously mentioned how the goal of Kennedy Violins is to provide flawless customer service and high-quality violins. Unfortunately, sometimes during the production of the violin, carving can go wrong, and that's when clearance-sale violins come out onto the market. If there are any cosmetic inconsistencies, Kennedy Violins makes sure to state so beforehand, and the Bunnel Premier Student violin starter kit is one of those violin outfits.
While the cosmetic inconsistencies do not alter the sound in any way, it makes the violin slightly cheaper due to the finish. This is a great opportunity to grab a fantastic premier artist violin that has only a few visible imperfections. It's very important to state that those do not affect the playability or the sound of the violin in any way, shape or form.
Sound
The sound of the Bunnel Premier student acoustic violin is one of our favorites so far. It has a very distinct, mellow yet lively and enthusiastic sound. If you are looking for a violin with an optimistic vibe that is ideal for playing the classics, this is the ideal choice!
Comfort
Thanks to the well-crafted and specifically molded chin rest, this quality violin provides the ideal comfort for its beginner and intermediate players. The sizing of the violin model is well measured and crafted according to the industry standards. No matter which size you get, you can rest assured that your comfort won't be tested in any way.
Wood
The fingerboard is made from 100% ebony wood, and bridge is hand-crafted maple. The body itself is made from spruce and maple tonewoods that help to enrich the sounds as you play.
Strings
The Bunnel Premier Student violins are fitted with a set of Kennedy Violins' original strings. If you are looking to have solid playing experience, these strings will provide you with exactly that and more!
Features
The Bunnel violin outfit comes with: a lifetime warranty, a #1 rating, handcrafted body, an oil finish that doesn't clog the sound and complete set-up, the violin model being ready to play as you open the case!
Pros:
+ Lifetime warranty
+ Handcrafted body
+ Clearance price
+ Comes with case
Why We Liked It - If you are on a budget and don't mind getting a violin with a few cosmetic differences, we highly recommend taking some time to examine this quality violin. The vintage, dark finish gives this violin a very distinct look that should attract many violin enthusiasts.
Cons:
- Has cosmetic flaws
Having been established in 1993, Aileen has been around for about 25 years, and has been providing reliable string instruments right from the beginning. This violin kit is the ideal entry-level product for anyone that is looking to start their musical journey. Since their humble beginnings, Aileen has managed to expand their company all around the globe, supplying countries like Turkey, China, Australia and the USA with reliable, quality instruments.
Aileen believes that there is a perfect instrument for every beginner, and that's why the Aileen Solid wood has been gaining so much popularity.
Sound
Aileen violin outfits have a very specific sound. All of the strings sing together in a very equal tone, allowing for a very well-balanced performance that helps enunciate all the necessary notes. If you are a beginner, this should be an easy violin to get control over! There will be no sudden surprised in the sound tone or harmonies.
Comfort
Thanks to the shoulder-rest being included in the bundle, you will be able to easily play this musical instrument straight from the get-go. Many entry-level violins don't include shoulder-rests and supply the customer with an extra set of strings, instead. However, a good shoulder rest is hard to come across, and Aileen definitely managed to create a great one!
Tonewood
The Solid wood has a maple wood neck, ebony-crafted fingerboard and an alloy tailpiece. The glossy finish put on these wood also helps this violin take on a distinct, vintage look that is desired by many!
Strings
Much like Kennedy Violins, Aileen also uses the default D'Addario Prelude strings to set up their violins. They are, however, loosened during shipment to avoid any damage, the bridge not being set-up either.
Features
The Solid wood Aileen Violin comes with a cake of bow rosin, adjustable shoulder-rest, horsehair bow, lightweight case, and beginner fingerboard stickers.
Pros:
+ Shoulder-rest has foam padding
+ Case is lightweight yet protective
+ Solid, breathable glossy finish
+ Violin with hard case
+ Alloy tailpiece
Why We Liked It - Not only is it affordable but is crafted in a way to allow high-quality, professional sound to come through with practice. Thanks to Aileen listening and applying customer feedback, they have managed to make increasingly better instruments over the years. They are constantly updating their violin arsenal, and the Aileen Solid wood student violin starter kit is one of the public's favorites.
Cons:
- May sound too flat for some
Thanks to Kennedy Violins' Bunnel Student Series and the quality of their products, we have decided to include them once again on our list. This time, we are looking at the Bunnel Pupil student violin. Just like the previous Bunnel line products we have listed, this particular one is a very affordable and especially student-tailored violin. Not only does it look great, having the dark, gradiated maple appeal, but its sound is one of the best we've heard when it comes to student, beginner level violins and other skill levels.
Sound
The Bunnel Pupil has one of our favorite sound variations so far. The Pupil has a mellow, resonating sound that is accompanied by a lively, optimistic tune that doesn't override the rich mellowness. The combination of the two really allows for a fantastic and unique tone.
Comfort
Thanks to the musical instrument being hand-crafted and test multiple times during its making, after, and before shipping, the Bunnel Pupil fits extremely well. Kennedy Violin is also known for the high-quality shoulder-rests since they know how important it is to stay comfortable when playing.
Tonewood
The Pupil bow is made from genuine brazilwood, while the body is made up of maple and spruce tonewoods with ebony fittings.
Strings
Just like most of the previous Bunnel products, the Pupil comes with a set of high-quality D'Addario strings. Kennedy Violins knows how important strings are to play, and that's why they only supply their violin outfits with reliable, tried and tested industry strings.
Features
The Bunnel comes with: a case, extra set of strings, shoulder-rest, a cake of bow rosin and high-quality, Mongolian horse-hair bow.
Pros:
+ Comes with a sturdy case
+ Extra strings included
+ Fantastic tone and harmony
+ Comfortable and easy-to-hold
+ Ebony fittings
+ Brazilwood bow
Why We Liked It - If you have been looking to buy a violin that looks and sounds professional, while still keeping to your budget, we can assure you that you won't be disappointed with the Bunnel Pupil. Many people report every day how surprised they are at the beautiful craftsmanship and the resonating, rich tones. This violin should definitely be worth more than it is, and that's why we recommend to purchase it as soon as possible, especially if you are serious about playing!
Cons:
- May be too expensive for some
7. Fiddlerman Artist Violin
Pierre Holstein, also known as Fiddlerman, has been a very successful and world-acclaimed violinist for over 25 years. He has directed 2 full-time Scandinavian orchestras and has toured all around USA and Europe. Having noticed that the internet has plenty of violins, but little to no information about their craftsmanship, product life, quality and sound etc. Mr. Holstein decided to establish Fiddlershop. Since then, Fiddlershop has been one of the most reliable violin-selling shops on the market.
Not only do they provide extensive descriptions of each violin they make, making sure each customer knows what they are buying, but each violin is tested by Pierre Holstein himself.  Fiddlershop provides 100% satisfaction, and if you are not happy with their products, they accept returns without any questions asked.
Sound
The Fiddlerman Artist violin sounds magnificent. There isn't much more to say, apart from the fact that the violin manages to sound both lively and menacing at the same time, while having a tinge of the vintage feel that is so sought-after. If you are looking for a violin that sounds and looks professional, we wholeheartedly recommend the Fiddlerman Artist violin.
Comfort
Not only does the Fiddlerman arrive ready to play right out of the box, sparing the customer any inconveniences of putting the instrument together, but it fits and feels great. It's crafted in a way to sit comfortably under your chin, situated far away from your shoulder, enough to be comfortable to play the fretboard.
Tonewood
The Fiddlerman is made from spruce and maple woods, giving it the beautiful, vintage appeal that we can see right from the get-go. The fretboard is made of pure ebony, and the bridge is handcrafted French Aubert.
Strings
The strings that come with the Fiddlerman are the D'Addario Kaplan Amo Strings. Pierre Holstein always insist to use these strings with this violin model since it helps enhance the rich, rich tone.
Features
The Fiddlerman, although more pricey than our previous contestants, is surrounded by 5-star reviews all around, and for good reason. It comes with a violin case,a bow, a cake of bow rosin, and a polishing cloth.
Pros:
+ Handcrafted
+ High-quality craftsmanship
+ Made from solid wood
+ Phenomenal sound
+ Ebony fittings
Why We Liked It - After decades of experience, it's hard not to trust such an accomplished artist as Pierre. He ensures that each violin is crafted to its best standards and the violin outfits are hand-made by in-house luthiers. No violin is shipped in, they are all crafted with love and care, and that's why the Fiddlerman Artist Violin is one of our favorite instruments.
Cons:
- Expensive violin for a student
Many people tend to look for student violins and find cheap violin-alternatives. Alternatives that don't sound good, don't look good and are not motivating to play. Luckily, Cecillio took the matter into their own hands and decided to provide the market not only with a good-looking violin, but a very good sounding one, too. The MV400 is a very popular choice among intermediate students; it may not feel like a Stradivarius when you hold it, but it sounds wonderful for a student violin. If you are tired of looking at cheap beginner violins that give you the worst sound quality, you should definitely take a look at the Mendini.
No matter if you're 6 or 60 and learning to play, this violin is available in all regular sizes. This makes it a great investment, especially if you have a family or circle of friends that are avid enthusiasts. All of Cecillios instruments are made by in-house luthiers that use age-old techniques to craft the instruments. With the MV400, you can rest assured that you will be getting the best of it. It's definitely an energetic and upbeat instrument.
Sound
The Mendini MV400 has a reputation for having a surprisingly good sound for its price range. It can be described as a lively tone with touch mischief. Whichever song you play, you can be sure that the MV400 will help you recreate it faithfully. It provides great harmonics no matter what genre of music you decide to play on it.
Comfort
The violin outfit comes in a bundle with a shoulder rest, which is a great addition. It's very comfortable and holds up the violin and the chin without a problem. There is no slipping, scratches or indentations left on the violin, which leaves you with a worry-free experience every time you play.
Wood
The MV400 has a fingerboard made of ebony while sporting a spruce top and maple back. The necks are varnished with a thin layer to make sure it doesn't clog up the sound within.
Strings
The Mendini comes with a set of in-house made Cecilio strings, which fit their instrument perfectly. This ensures that you will only get the best performance when you start playing your violin.
Features
Cecilio regards the MV400 as a student violin, and that's why they decided to include a lot of useful accessories within the bundle. When buying this violin, you will be getting: two violin bows (a great addition!), a shoulder rest, extra strings, a cake of rosin and an extra bridge.
Pros:
+ Comes with two violin bows
+ Great quality sound for the price
+ Comes in a bundle
+ Solid craftsmanship
+ Ebony fittings
Why We Liked It -Not only is it affordable for everyone, but has a very good sound for the price. Many experienced violin teachers and intermediate players have stated that if they had to get their students a violin kit, this would be it.
Cons:
- Pegs may become loose on occasion
The CVN-200 is another great student violin starter kit made by Cecilio. It's the ideal instrument for anyone that is just starting out on the violin. It gives good sound control and clear and crisp harmonies, helping the student develop good hearing and good habits before moving on to more professional alternatives.
The instrument is of great quality and fits in great to any school music group, orchestra or just solo play. Many violin teachers vow by having this be one of the best violin outfits they can recommend to their students at a reasonable price.
The violin comes with many useful bundle features that will help you develop, too. Cecilio's instruments are made with the utmost care and every detail has to be carved to the standards of the manager. There is no better brand for student violins, and if you want an instrument that combines the quality of sound with great craftsmanship, then the CVN-200 is a great choice.
Sound
Much like the MV-400, the CVN-200 has a very lively tone. It can as a touch of deep richness, and simply shines when its used to play more upbeat tunes. It's also great with slower melodies, but you can fully hear all of the sound spectrum when you play the lively and jumpy melodies.
Comfort
The CVN-200 is crafted in a way to help the violinist feel comfortable and confident. All of the sizes are tailor-made to industry standards and allow the player to fully emerge themselves in the playing. No matter which size you buy can rest assured that you will be satisfied with the comfort it provides you with.
Wood
The CVN-200 has a fingerboard made from solid maple, solid maple back and a spruce top. The neck and sides are covered with a thin layer of varnish to help give the violin the gloss it deserves.
Strings
This violin outfit comes equipped with a set of D'Addario Prelude strings, which work great with the lively rich tone of this violin.
Features
The CVN-200 violin comes with a great bundle set that has some very original accessories included. It includes two bowstrings, an electronic tuner, a guide on learning to play the violin and help with violin lessons, a cake of rosin made by Cecilio themselves, a hard case and a shoulder rest.
Pros:
+ Comes with tuner
+ Stringed with D'Addario strings
+ 1-year warranty
+ Smooth and clear sound
Why We Liked It - No matter if you're an enthusiastic hobbyist that wants to try their luck at playing the violin, or an 8-year old that wants to keep improving, the CVN-200 is a great bundle all around.
Cons:
- Violin bows may need to be replaced
Last but not least, we have the CVN-200s sister violin model, the CVN-300. There is quite a bit of variety in sound between the two, and they differ slightly in craftsmanship, too. They are similarily priced, and that's why many beginner violinists have a hard time choosing between the two. Regardless, it's a great instrument that plays very well and can be used both for solo and band play.
If you have been having a hard time finding a suitable violin, the CVN-300 is one of the best you can get for the price. It allows the violinist to feel confident thanks to the sound, the beautiful finish and the great build. Although it's slightly heavier than the CVN-200, it still holds up great.
It's also an Amazon's Choice product, which means that it's one of the most reliable choices to go for. Many customers appreciate the interesting color scheme, which makes the violin look vintage and classical. It is said that this is the best violin to take complete beginners to an intermediate students level.
Sound
Thanks to the video provided by Fiddlerman, we get a side-by-side comparison of the two instruments, the CVN-200 and CVN-300. It's clear that the CVN-300 has a bit of a richer tone and does better during the slower melodies, but both instruments are a great investment for the price.
Comfort
The CVN-300 is a very comfortable instrument to hold. The chin rest molds very well to almost any face shape and the size of the violin is ideal. No matter if you're a beginner or intermediate player, it's simply a pleasure to have this comfortable violin in your collection. It helps you stay confident and worry-free as you play.
Wood
This Cecilio has a solid wood spruce top with a solid maple back and sides. All of these woods help the violin achieve its original, rich sound. This allows the violinist to have full control over what kind of tones they went to express with their violin.
Strings
The strings that come with this violin are the D'Addario Prelude strings. D'Addario is one of the most reliable string brands and plenty of companies are paired up with them to provide their customers with the ultimate violin experience.
Features
The Cecilio comes in a bundle with: two violin bows, a cake of rosin, a chromatic tuner, a shoulder rest, a hard case and a learning guide to help get you started. Many people have said that the learning guide is fantastic for beginners and covers all of the necessary points to help introduce a complete beginner to the violin.
Cecilio CVN-200 vs CVN-300
Pros:
+ Comes with chromatic tuner
+ Includes a very comprehensive learning guide
+ Arrives in a sturdy case
+ Rich and lively sound
Why We Liked It - The accessories provided with the bundle, the sound quality and the comfort of the violin will allow you to play for hours on end without worrying about quality. It's a great instrument to help you begin your new journey with the violin.
Cons:
- Strings may need to be replaced
Case Included - If you're looking to minimize the a la carte items that you have to purchase for a student violin, shoot for a model that comes with a case included. It doesn't have to be the best case on the market, but you can guarantee that it will fit the student violin, which is often smaller than a regular violin, if it's included in the purchase.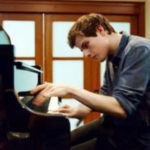 Student Violin Buying Guide
What To Look For When Buying a Student Violin
Buying a student acoustic violin can be an exciting and scary experience. It's hard to know what to look for and what to avoid when you don't have any experts to ask. Luckily, we managed to round up all the vital information you will need to know when buying a violin and included it in this short, comprehensive article. Hopefully, by the end, you will be able to make a balanced decision as to which violin will suit you best!
Budget
Buying an expensive violin for a student is not unheard of. A student acoustic violin can range in price from 50$ to $500 or more. Setting up your budget before you start shopping is vital. This will help you narrow down all the exciting options to a small pool of choices. This, in turn, will allow you to make a decision based on your budget in particular. It can be easy to get carried away when buying a violin.
You want the best sound you can get, and even if your set your budget to 200$, you can still end up getting convinced by the fantastic reviews. This can be deceiving, and we recommend to set a specific price range that you are willing to spend. This will help ensures that even if you don't feel like violin playing is for you, you won't have spent all of your savings and have the instrument gather dust in the corner.
Sound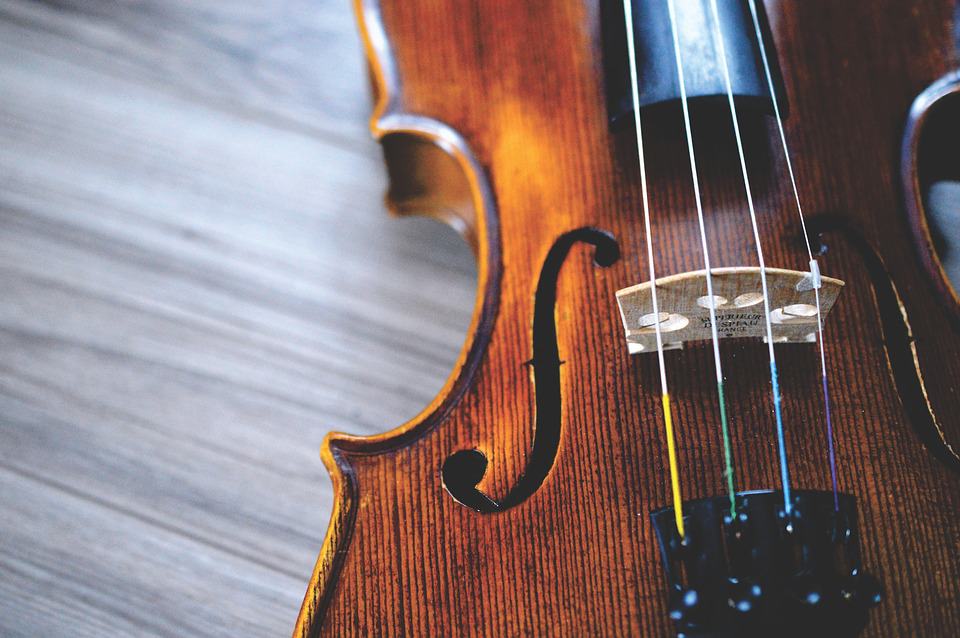 Each of the beginner violins listed in our review section has its own and unique sound, that's why we took our time to discuss the perks of each violin. It's important to decide which kind of sound suits you and the genres you will be playing in general. Some violin outfits have lively, optimistic tones, while others have deeper, richer tones.
Some beginner violins are better for playing faster, more upbeat melodies while others work exceptionally well when playing sonatas and the alike.
We recommend for you to narrow down the spectrum of what genres you will want to play. There are plenty of demons online of what the violins sound like, and this can help greatly. Visiting your local music shop can also help, since you can ask the employees to play the instrument for you. Then you can decide, which violin sounds better with classical music, pop covers etc.
Comfort
Depending on your age, the size of the violin you need will differ. However, a regular 4/4 violin is ideal for most teens and adults. It's vital to get a shoulder rest that won't give you any pains or bruises since that can easily discourage a beginner from playing. It will probably feel awkward to hold the violin at first, since it's a completely new experience, and it may take a few weeks or months to get used to it. Regardless, it's important to get a violin kit with a quality shoulder rest that has quality foam and good grip. This will help ensure that the violin won't be slipping from your grasp every time you move. It also ensures that you won't get any scratches onto your violin, damaging that varnish, etc.
Tonewood
Most violins are made from spruce or solid maple wood. We have made sure to list the specifications with each violin kit we listed in the review section. This will help you get an idea of what kinds of woods provide certain sounds and tones, helping you make a better decision when purchasing your final violin.
Ebony Fittings or other?
Generally, the back and ribs are made from solid maple. Spruce is used for the linings and top body while ebony is commonly used for the fingerboards, and brazilwood for the wood on the violin bows. Boxwood can also be substituted for the ebony since it's much easier to find on the market.
Strings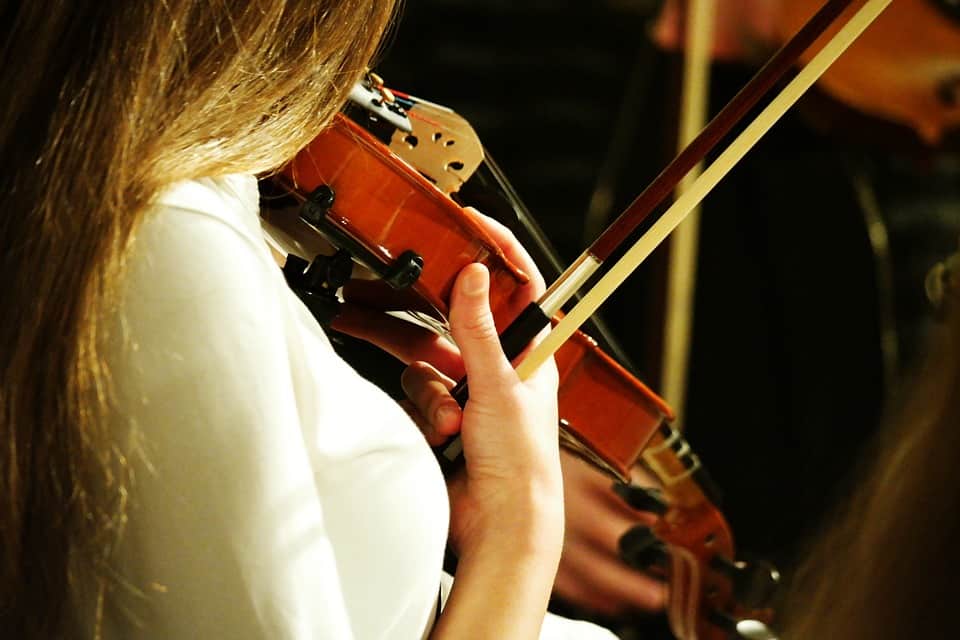 Strings are a vital part of the violin, and that's why it's important to pay attention as to what kind of strings you supply your violin with. Most often, the companies will team up with D'Addario and sell violin outfits equipped with certain sets of D'Addario strings. They are of fantastic quality and D'Addario offers plenty of options should you want to switch to other strings of theirs.
Some companies take the matter into their own hands and have the violins be stringed with their own, custom-made strings. Both D'Addario and in-house strings suit beginner violins well, provided that they are tuned properly and that the pegs aren't loose.
After you pass the beginner threshold in playing the violin and start playing intermediate songs, you can start mix-and-matching the strings you put on your violin. It can be a very exciting journey to try and match the ideal string set to your particular violin, and it can greatly improve and enhance the sound.
Features
Many of the student violins come in bundles since companies assume that these will be the first violins that the beginner encounters. This means that the customer will be provided with all the necessary accessories needed to start playing the violin. Usually, these accessories are the violin itself, a bow (sometimes an extra bow is included), a cake of bow rosin, a beginner and introductory violin learning guide, extra strings included, a tuner and metronome and an extra bridge.
What Professional Violin Brands for Beginners Are There?
There are plenty of professional violin brands for beginners out on the market today, some of which have been producing violins for decades. Some of these brands include Bunnel, Mendini, Cremona Violins, Cecilio and Knilling Violins. We have included a vast majority of these violin brands for beginners withing our review section, so it should be easy to judge which one fits you most!
What Size Violin Do I Need?
There are many violin sizes, which ensures that even the youngest enthusiasts get to enjoy the violin. The size names range from K, 1, 2, 3, 4, 5, 6 and 7, which is for adults.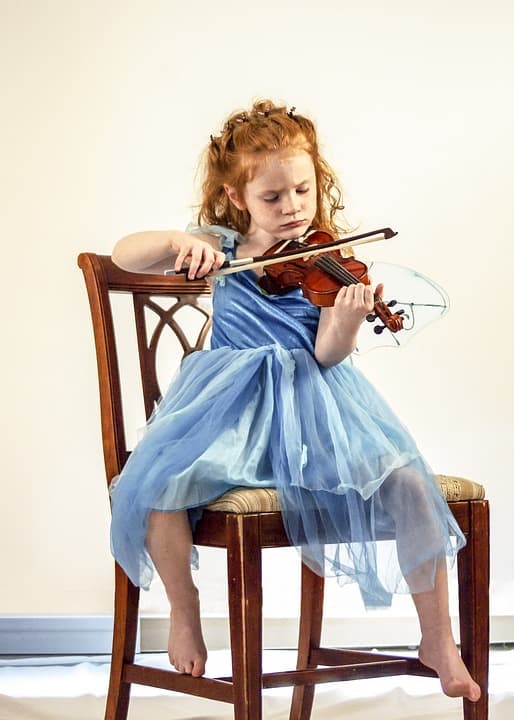 Which violins for kids? Since kids can vary in size, and some 3rd graders look like 5th graders, it's important to first measure your arm length before you invest in a violin kit.
+5-6 years old- 16"- 1/8 sized violin
+6-7 years old- 18"- 1/4 sized violin
+7-8 years old- 18"- 1/4 sized violin
+8-9 years old- 20"- 1/2 sized violin
+9.10 years old- 20"- 1/2 sized violin
+10-11 years old- 22"- 3/4 sized violin
+12 years old+ - 23"- 4/4 sized violin
How Does A Violinist Control Dynamics?
Dynamics can be a tricky thing, however, with some practice, it's easy to get a hold of the basics. Dynamics refer to how loud or how soft you play your violin, which is one of the most important aspects of play. For example, many people are scared to fully press the bow against the strings, resulting in a very shy and soft tone when louder dynamics are required.
The things that determine your dynamics are:
 Your Bow Pressure: which means how hard you press the bow against the strings.
The Sounding Point: which means at what angle you press the bow against your strings. When you play closer to the bridge will give you a louder and optimistic tone, while playing closer to the fingerboard gives you a softer, less powerful sound
Violin Bow Use: the more hair your bow has, the fuller and richer the sounds. The less hair, the softer and less distinct the sound. Also, naturally, the quicker you play or the slower you play will also affect the dynamics of your playing.
How Much Does A Violin Cost?
Violins can cost anywhere from 50$ to 150,000$! Usually, we recommend buying student violins that go over 100$. This ensures that you get the best quality for your budget.
If you are buying violins for kids, we recommend choosing one of the 50$-100$ violins to buy, since this can help the child decide whether they like the instrument or not. Later, they can move on to more expensive violin alternatives. However, since kids keep growing, it's recommended to spend enough to get them a quality violin kit, but to keep it modest, since you will be buying them a new violin every year till they're 12!
Where To Buy A Violin?
There are several violin brands for beginners that have online shops, and there are plenty of real music shops around every city! One of our favorite violin online retailers includes: Amazon, Fiddlershop and KennedyViolins. Not only do they produce very high-quality craftsmanship violins, but they provide videos of their violins to show you how they sound, too.
Conclusion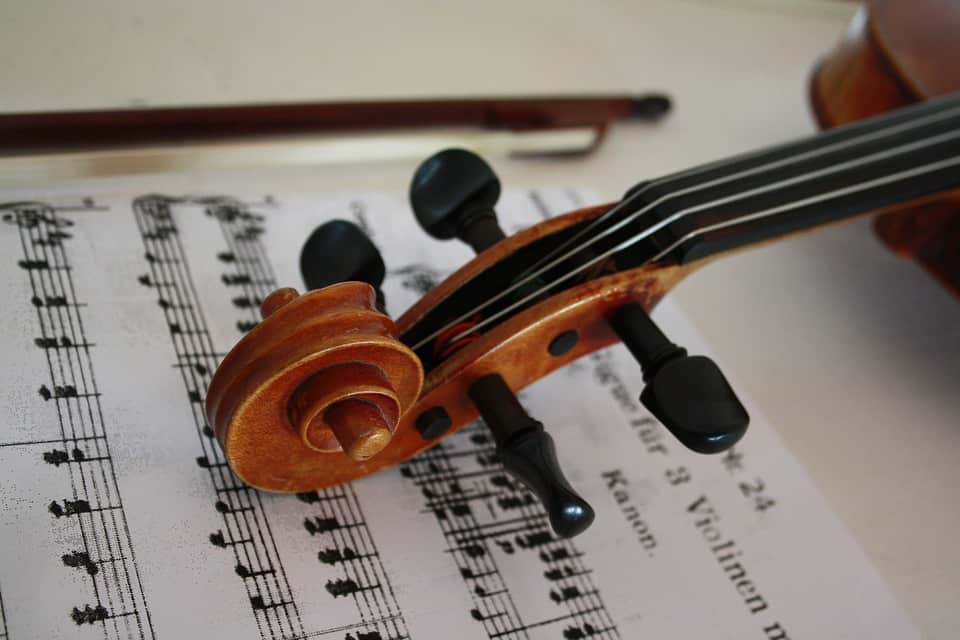 Choosing from different violins to buy can be very exciting! After watching countless videos on YouTube of professional and intermediate players and going to dozens of concerts, you are probably eager to get started. After reading all of the information, the buying guide and the reviews, you may be a bit confused.
There are so many options, and so many quality student violins to choose from that it can get overwhelming.
We recommend going to your local violin shop, where you can also ask the opinion of the employees. Usually, you can ask them to play something for you, too. This ensures that you will hear what the violin really sounds like from experienced intermediate players. Going on YouTube is also a good idea since there are hundreds of demos where you can watch people playing the particular violin you want. This is wonderful since you can get an idea of what kind of genre of music works best with each violin.
Regardless, we hope you find your ideal student violin that you will be able to spend countless hours practicing on!
Expert Tip
Applying rosin to your bow is probably one of the most important aspects of violin-playing. It's vital to keep the bow of your violin full of rosin to get the most effective and fullest sound!
Did you know?
There are plenty of violin sizes available out on the market today, but the smallest violin produced is sized 1/32! These are usually used to teach small 3 year olds that are eager to play. Also, there is also news of 3d printed violins (read the post here).
If you've enjoyed this review by Music Critic, please leave a positive rating:
[vc_separator