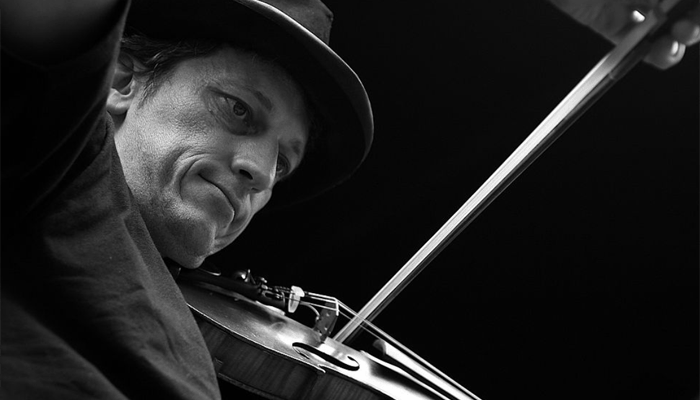 Today we are looking at some of the best traditional, genuine Brazilian Pernambuco bows and their modern counterparts to help narrow down the best carbon fiber and Pernambuco Violin bows for sale online.
With so many on the market choosing a new bow can be a nightmare, especially given the fact their tactile quality is a key factor. A good bow should feel like a natural extension of your arm.
Pernambuco used to be the only way to go, but with the woods at near extinction and heavy restrictions inflating its value, carbon fiber resin bows have become increasingly popular over the last 2 decades.
With that in mind we are going to compare ten of the best bows and answer your queries in our buyers guide.
You might be interested in: Best Violin Cases in Review.
At a glance: Our top 3 picks
Your shortcut to our team's top 3 recommendations
View The Best Violin Bow Below
1. Fiddlerman Carbon Fiber
First up a carbon fiber composite option from Fiddler. The stick is hand made, accurately enough to provide superior balance with its formulated weight distribution.
It features high-quality Mongolian horse hair with great friction. The frog is ebony and copper and beautifully decorative. It has a nice arch to it and plays reasonably well.
It is priced accessibly for an entry level violinist and weighs around 58 grams, making it a comfortable for practicing, over long periods and for rapid staccato playing.
Pros:
+ Well balanced and lightweight.
+ Good quality horse hair.
+ Low price.
2. CodaBow Prodigy Carbon Fiber
For a carbon fiber option that is a little more impressive, the Prodigy model from CodaBow might be more your style.
The perfectly balanced shaft has been precision engineered for absolute accuracy bow to bow. It offers up top class off-string agility, boasting exceptional performance and certainly gives some wooden ones a run for their money.
It possesses a Xebony engineered ebony frog designed by Walter Paulus. Other features are its Moroccan leather grip, silver medal horsehair, and mother of pearl slide. It is a good-looking bow with its graphite diamond-weave finish.
Pros:
+ Premium components.
+ Handcrafted in the USA.
+ Reasonably priced.
Why We Liked It - It offers up some premium parts, it is superbly balanced and well priced for its appealing assets.
Next up a full-size, traditional wooden violin bow. Whilst it is not actually Pernambuco, it is a nice low priced authentic option made from the same high-quality tropical hardwood tree as its premium Pernambuco buddies.
It is octagonal and features an ebony frog with an inlaid pearl eye and slide. The ribbon is Mongolian horse hair and the fittings are good quality. It is lightweight and well balanced and provides great responsiveness and would suit any beginner.
Pros:
+ Lightweight.
+ Won't break the bank.
+ Brazilwood.
Why We Liked It - It is a nice option for those not able to stretch to a Pernambuco that would rather have a natural wooden bow.
Another affordable full-size Brazilwood option is this choice from D Z Strad. It too features an ebony frog with a fleur-de-lis decal in its classy design.
The ribbon comprises of A-grade white Syrian/ Mongolian horse hair like its competition.
It is evenly weighted providing great balance and the hardwood gives it a welcome suppleness, ideal in a violin bow for smooth performances with distinguished nuances.
Pros:
+ Genuine Brazilwood
+ Supple shaft.
+ Competitively priced.
Why We Liked It - It boasts genuine Brazilwood, something which cheaper models don't always have.
5. D Z Strad Carbon Fiber OX Horn
Let's stop to compare the Ox horn Brazilwood Strad above with its carbon copy. It features a new and improved design and each bow is entirely handmade.
It is well-balanced and has an exceptionally quick response. The shafts are modeled on their best-selling wooden bows. It is around 61 grams and features authentic white Mongolian horsehair unbleached for optimal friction.
It still has the same genuine fleur-de-lis polished Ox horn frog and genuine leather/silver wound ornaments.
Pros:
+ Affordably priced.
+ Hand crafted.
+ Well balanced.
Why We Liked It - The workmanship shines through in the product, it is well-balanced long-lasting.
6. Ace Music Carbon Fiber 4/4
Another well-balanced carbon option priced reasonably is this high 5 model from Ace music. It is full sized comes with rosin, and features a heavily embellished ebony Parisian eye of a frog.
The hair is hand-laid and is natural, ethically sourced white Mongolian horse hair.
It boasts unmatched musical clarity, with its high pressure treated carbon fiber core. It provides a supple shaft which has been expertly calibrated under the supervision of master bow-makers for a perfect balance point.
Pros:
+ Flawlessly crafted.
+ Reasonably priced.
+ Premium quality carbon fiber design.
Why We Liked It - It has a great arch to it and is as expertly designed.
Time for a bona fide Pernambuco model, the D Z Strad 600 is one of their next generation models, it is fully silver-lined and made from carefully selected Pernambuco heartwood.
The shaft is round and it features an ebony frog with a Parisian eye. The ribbon is grade AAAA Mongolian horsehair which has been left natural and unbleached before laying. It is completely hand-crafted ensuring quality above all else.
The balance is precise and it has an exquisite response and a bright projection. It has beautiful aesthetics and a great camber it is equipped with details such as an abalone slide and leather over silver lapping.
Pros:
+ Next gen model.
+ Authentic Pernambuco heartwood.
+ High grade horsehair.
+ Hand made.
Why We Liked It - It is an exceptional bow with a generously low price-tag given its premium nature, the balance is great and it handles beautifully.
Our lowest priced option today, that will suffice for most beginners as a replacement stock bow is this extremely cheap genuine Brazilwood bow from Cecilio.
It is full size and comes in just under twenty bucks which are unbelievable value for money. It is strung with unbleached horsehair and features an ebony frog.
Now for the low price-tag, you oughtn't to expect much much but a few seasoned players have been pleasantly surprised and would recommend for those starting out.
It is on the heavier side but this can help train poise in the arm early on and give a stronger wrist. This improves the technique when you transition to a higher-end bow.
Pros:
+ Tropical Brazilwood.
+ Good balance.
+ Rock bottom price tag.
Why We Liked It - It has a good weight and camber to it and doesn't feel as flimsy as some low end bows.
A cheaper Pernambuco model to go for from D Z Strad is the 501, which still uses Pernambuco wood. The quality of the unbleached Mongolian horse hair used in the ribbon has gone down a grade from AAAA to AAA, but it offers up the same hand made top-notch craftsmanship.
Effortlessly balanced and adorning a fleur-de-lis design style it has an understated traditional beauty to it with its decorative polished ebony frog.
It weighs 62 pounds and has a great response. It is priced accessibly and would make a fantastic low-cost upgrade to a student model with a stock bow.
Pros:
+ Pernambuco wood.
+ Well-balanced.
+ Good response.
Why We Liked It - It is a lovely low-cost solution it doesn't brag the same ox-horn accoutrements as the more expensive models but is an impressive student upgrade.
10. Crescent Balanced Carbon Fiber
We end our reviews with another cheap choice. It is around no-frills carbon fiber model which has a specially selected frog with Parisian eyes. The frog slide features an Abalone shell inlay which is a nice touch on a budget model.
The hair used for the ribbon is natural and unbleached laid root to tip for smooth playing. It is lightweight and feels evenly balanced through-out and whilst it will never play like a Peccatte or Pajot it is fit for function.
The demands put upon a bow at a novice level are fairly limited and it makes for a sensible purchase for those starting out.
Pros:
+ Ideal weight.
+ Low price.
+ Good for beginners.
Why We Liked It - It is another cheap solution, ideal for a spare or emergency situation where money is tight.
Violin Bow Buyers Guide
We have compiled some of your FAQ's for this articles buyers guide, which we have answered below.
A violin bow needs to be reasonably strong with sufficient flexibility, so the material used is of paramount importance it should not be weak or soft.
There are many bows manufactured with their own characteristics, shapes, and designs, for example, some are round and others octagonal but in essence, they are just a stick under the tension of a ribbon of hair.
The stick should have a good camber (curve) and should not be too heavy, nor too light.
There are some who strictly adhere to a 60-gram bow rule, however, its balance is far more vital than its exact weight.
A bow should feel natural in your hand and not be cumbersome, one good test is to hold it at a 45-degree angle, it should be well balanced from frog to tip with equal weight distribution.
Please note, these bows are tested for acoustic violins - not electric violins.
What Is A Violin Bow Made Of?
There are three main bow types categorized by the material used, which are Brazilian, Pernambuco and Carbon Fiber, there are exceptions some cheaper, student bows are made with fiberglass or synthetic materials.
Traditionally they are made of wood and horse hair.
What Wood Is Used In Violin Bows?
Brazilian is a catch-all term for several types of tropical hardwoods used for crafting bows. There are of course higher and lower end woods which fall within the Brazilian category the Pernambuco we will delve into a little deeper.
What is a Pernambuco Bow?
A Pernambuco bow is carved from a specific Brazilian tree and has been the most desirable bow material since the late 18th century, used by all the master achetiers (bow makers)- The Pau Brasil. It harbors all the perfect blend of strength with elasticity to make a highly responsive bow.
There are different grades of Pernambuco, this is because true Pernambuco is the heartwood of the Pau Brasil, the rest is actually termed Brazilwood but some manufacturers sell it as Pernambuco all the same.
The density of the two is completely different and a genuine Pernambuco bow is far stronger per gram.
Why Get A Carbon Fiber Violin Bow?
Due to the Pernambuco shortage, and inevitable price increase manufacturers turned to other materials for bow making, with none more successful, characteristically-speaking than the Carbon Fiber models.
They serve up the same quintessential attributes a great bow needs but offer much much more in terms of durability and of course affordability.
How Much Are Violin Bows?
The price of a violin bow ranges from the reasonable to the ridiculous, but generally speaking, a Brazilwood will typically cost between $50 and $200 and a Pernambuco can set you back, significantly more but are priced anywhere from $200 up to $1,500.
Those we have looked at today are between the $20 and $350 price mark.
A good rule of thumb is to spend around a 1/3rd of the violin price on its bow so a $3,000 violin should have a $1,000 bow but in the higher ends this can fall apart as a boutique violin can cost in excess of $40,000 whilst a high-end bow is less than a quarter of the price.
How To Hold Violin Bow?
How to grip the bow is very important and can be difficult for beginners here is a great demonstrative video from 'Violintutopro.com's Youtube channel.
https://www.youtube.com/watch?v=QDpKuAjYJgc
Conclusion
The type of bow which compliments your violin is dependent on your playing style and preferences. Traditionally speaking a suppler bow is better as it provides a smoother sound, however, the sound is subjective and some prefer a stiffer bow with a brighter tone.
An overly stiff bow has a rough and edgy sound if you want to break the mold. You need a blend of strength and flexibility in a bow which Pernambuco provides and Carbon fiber replicates. There are Pernambuco's out there masquerading but armed with all the important info from our buyers guide we hope you can make an informed decision.
Expert Tip
Be savvy, accept that Pernambuco has been heavily farmed and is now a precious commodity. A brand new Pernambuco bow listed under $100, probably isn't going to be the genuine article.
Did you Know
The majority of connoisseurs consider the best bows to be from the french archetiers of the 19th century, arguing that modern high-end versions pale in comparison, as the species of Pau Brasil used for their predecessors, actually became extinct in the 20th century.
If you've enjoyed this review by Music Critic, please leave a positive rating: