We're back in the bass guitar department today, looking for the 10 best bass guitars in 2023.
For many, new products just don't cut it like a vintage model, but the outlay for a high-end boutique or true vintage model is simply out of the question for some.
There are a number of well-manufactured models which make for awesome instruments, be that the first bass guitar for a learner, or an upgrade for a long-practiced bassist.
Today, we've mustered up some of the better newbies to review without bias. As ever, we've provided a buyer's guide to talk you through the factors most relevant to you.
At a glance:

Our top 3 picks
Our team's top 3 recommendations
Best Overall

Fender Standard Precision

Good range of tones.
Easy to use.
Good value for money.
Premium Quality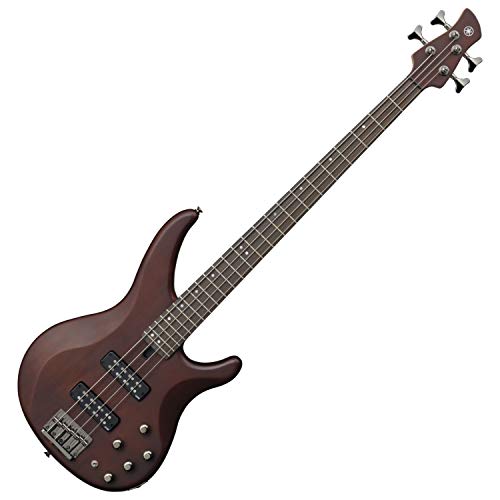 Yamaha TRBX504 TBN

Good range of tones.
Easy to use.
Good value for money.
Great value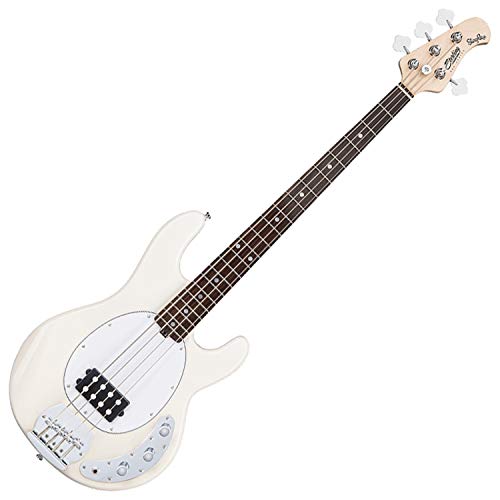 Sterling by Music Man StingRay

Good range of tones.
Easy to use.
Good value for money.
View The Best Bass Guitar Below
1. Fender Standard Precision
First up we have a simplistic Squier by Fender. It is a shortened scale solid-bodied alder guitar with an appealingly low price which makes for an ideal beginners bass guitar.
That said with a decent set of strings and a complementary amp this thing could be just the trick for those who are more practiced at their art. It really doesn't disappoint.
It has a comfortable fingerboard and easy to play c-shaped neck, it is put together commendably and seems pretty durable though the knobs could be problematic after a lot of use.
There isn't too much to say if you know your basses well, this is really a basic option. It has a hard-tail bridge and a standard single coil Fender Jazz bridge pick-up which gives it bright Fender tones. The Jazz pickup is coupled with a traditional split single-coil Fender Precision pick up.
The dials are simple, one for tone and one for volume which makes it an easy to use (especially for newbies) and it has a good range of sounds without any amp EQ settings applied.
Pros:
+ Good range of tones.
+ Easy to use.
+ Good value for money.
Why We Liked It - It's very lightweight and comfy to play and whilst it's not an authentic Fender Jazz it has some great-sounding homage tones.
James Jamerson sound - James Jamerson is such an iconic bass player, and he was the driving force of so many Motown hits. His sound is a combination of a few things, not least of all his natural talent. Here are a few things that might get you closer; use heavy flat-wound strings on a P-bass, pluck with one finger between the pickup and neck, and add a piece of foam sponge under the strings right at the bridge.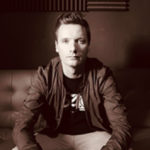 Now over to another leading industry giant for a look at a 500 series model which is precision engineered to perfection. Yamahas' prime objective with the 500 series is literally tone which is why extra measures have been put in place with the design and craftsmanship and it is made from premium tonewoods.
It features a solid mahogany body, it has good weight and balance between its neck and body and sits pretty comfortably on the shoulder. It has a typical Strat-like shape with a slim profile slickly contoured cut-outs and ergonomic angling top and bottom conducive with a comfier arm position.
The neck is very smooth and has been crafted with a 5-piece maple and mahogany design, which gives it extra tensile strength against the strings and inevitably makes the intonation more accurate and the pitches more precise in each fret.
The fingerboard is easy to glide over the action is good but needs some adjustment right out of the box.
The pickup is humbucking, with active-passive electronics giving it a grittier analog depth and beefing up the lower E monstrously.
The black nickel tuning hardware is good quality and keeps the tension suitably taut.
Pros:
+ Solid Mahogany Body.
+ Five-Piece Maple/Mahogany Neck.
+ Humbucking.
Why We Liked It - The 500 series introduces some premium solid-bodied options which benefit from great engineering guided by a back-up of decades of research and experience. We like the weight and smoother angles, and we love the dirty humbucking pick-up.
3. Sterling by Music Man StingRay
Next we have the Sterling by Music Man version of the Ernie Ball Music Mans iconic StingRay which presents another solid-bodied option with looks inspired by vintage pieces. It is a stunning bass guitar with a range of retro finishes each with a complimentary pick-guard.
The body is accurately machine-cut from carefully chosen basswood. The bolt-on neck is very strong and features 6 bolts. It is made from maple and sports a strong hardwood (Jatoba) fret-board to accommodate faster fingering.
The pick-up is a custom ceramic double-coil Humbucker style pickup with active electronics that capture your signal and send it to a custom designed 9v active pre-amp. It has 2-band equalization, that lets you adjust the treble and bass mix as well as volume via the Hi and Low Cut/Boost controls which are mounted on a chrome plate.
The head-stock helps keep the neck well-balanced and features its tuning key in a 3.1 layout which allows each string to lie pulled across the nut straight without bending off to an angle.
Pros:
+ Vintage inspired model.
+ Ceramic Humbucker.
+ Durable build.
Why We Liked It - It is very well made for a budget instrument, the tuning key layout is a bonus as it helps save some wear and tear on your strings.
Too many strings - A bass doesn't need to have any more than four strings; that's it. Now, that doesn't mean five or six-string basses are bad but don't buy one if you don't need it. It's kind of like buying an 88-key stage piano just to program drums in your DAW; it's not necessary. If you are a virtuoso who needs an extended range for soloing, go for it. Otherwise, stick to four strings.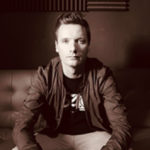 If you are looking specifically for a smaller model then a good go-to is the Ibanez Mikro series bass guitars. They are essentially aimed at providing the best shortened-scale models whilst ensuring that they don't lose their meaty sound with their smaller statures.
This cheap bass guitar has a 28.6" scale neck with a very slim profile to give a comfortable hold and allow for speedy hand movement. The frets are medium sized and it has a pearl dot inlay to help you keep track of the neck notes.
The body is formed from poplar and is contoured into a compact shape, it has a smooth arm-rest and features 3 easy-reach dials which are spaced really well.
It is equipped with a typical P&J pick-up setup each are Dynamix brand which paired together help give a fat popping sound that packs a punch.
The bridge is a B10 bridge which kicks its sustain up gear, it has durable hardware and keeps good intonation.
Pros:
+ Shortened scale.
+ Lightweight.
+ Fat tones.
Why We Liked It - It has been well-constructed for a cheap and cheerful Ibanez model, it has good sustain and the tones are wicked.
Next up we have something a bit different and not just because of its nuclear green or fluorescent pink color choices, which are certainly eye-catching. The Dean Custom Zone is full of interesting models that are changing bass guitar manufacturing methods.
The solid alder body is once again that familiar budget curvy double-cutaway shape reminiscent of a devilish Strat. It has a good natural tone which is well picked-up by its single-coil split Piezo. It is actually a passive DMT designed, precision-style bass pickup.
Whilst the single option doesn't allow for as much pre-amp wiggle room with regards to defining your tone it does manage bright slaps and a mellower Motown-ready tone, though we think its best for rock and heavier genres.
It features a strong bolt-on maple neck with 20 frets up for offer the head-stock has a unique bat-wing design that compliments its outlandish color choice and it sports strong sealed die-cast tuners.
The frets are black, heavy block work so you have no excuse for hitting a bum note.
Pros:
+ Well-manufactured.
+ Good balance.
+ Head-turner.
Why We Liked It - Its really comfortable to hold the neck is smooth, it has a good range of tones for a single-P option and we think it is great for beginners and pros alike, a good set of amp effects or a set of pedals can really open it up.
6. Ibanez GSR200BLWNF LEFT-HANDED
Another Ibanez we have chosen to review today is the GSR200BL from their Gio series, it is another low-priced option which won't fail to impress.
The model we have chosen is a left-handed bass guitar, but they obviously make a right-handed as well.
It is well-manufactured with a rounded solid mahogany body.
It has a strong maple neck with an easy action, The head-stock has a 2:2 tuning machine layout to keep fair tension.
It sports a B10 bridge which gives a string spacing of 19mm and allows them to ring providing better sustain. The pickups installed are both passive, it has one Dynamix J-style bridge pickup and one Dynamix P neck pickup on-board.
They are assisted by Ibanez' Phat II Equalization providing more scope as far as tonality is concerned.
Pros:
+ Left-handed option.
+ Premium tonewood.
+ Phat II EQ.
Why We Liked It - Its tone can be better equalized with its broader options.
7. Yamaha Billy Sheehan Signature Attitude 3
Another Yamaha which caught our attention is one from their signature series, the Billy Sheehan inspired Attitude 3 which has seen a recent upgrade and benefit from Yamaha's A.R.E. and I.R.A. Processes.
It is a full-scale (34") solid mahogany bass guitar, that sports a spline-jointed body to amplify its natural resonance.
It has a fresh Will Power pickup designed of the backs of DiMarzio and Sheehan himself. It is joined by a Yamaha custom woofer pickup, to replicate a fuel-filled signature tone. It has a wider magnetic field and gives more punch per pluck.
The dials and switches give uses good control over their sound, with a high-cut switch and boosted lows allowing for a variety of tonal qualities to play with. It features stereo output jacks to enable separate front and rear pickup outputs in addition to your typical mono line.
Pros:
+ One of Yamaha's signature series models.
+ Custom pickups.
+ Stereo output jacks.
+ Additional tonality control.
+ Spline jointed body.
Why We Liked It - It is a well-designed great-sounding bass guitar it plays with a range of sounds suitable for a variety of vibes we low its low growl.
Now for a 6 string version of the GSR we have already nosed at. The 206BWNF is an option for the seasoned bassists who like a little more range to play with.
It is a brilliant low-cost 6-string bass and whilst we wouldn't recommend it for complete beginners it is a great introductory instrument for upping your string-count without a paying premium price-tag.
It has a solid mahogany body with a good weight. The GSR series doesn't feature the angled armrests and has a wider more rounded body shape. The neck is maple, it has good balance and is pretty comfortable. It has nice low action straight out of the box and plays easily.
It is equipped with a DXH-6N neck and DXH-6B bridge pickups which give it a much beefier tone overall. Lows strings are fat and the high strings are crisp and punchy.
It benefits from Phat II EQ which gives players much more freedom over their tonality and it is supported by an active bass boost function which makes the depth powerfully much denser.
The heavy-duty tuning machines keep great intonation once your strings have had time to settle in.
Pros:
+ Well-manufactured.
+ Great pick-up selection.
+ Fat punchy sound.
Why We Liked It -It has impressive tones, the extra strings allow for more artistic license over your improvisation and it is well-made considering its low price and free goodies (bag, stand, etc).
9. Yamaha TRBX305 BL TRBX-305
Before we start to draw things to a close we have another TRBX model from the 300 series, to cater to those of you who simply can't jam without a low B.
It is a reasonably priced 5 string bass guitar which is full size. It has a scale length of 34" and features 24 frets. The fingerboard is rosewood with a 23.6" radius easier for a more experienced player.
It is beautifully machined from good quality solid mahogany and as with the original TRB series, it features that familiar double cutaway shape.
The 300 series features YGD designed M3 pickups that harbor over-sized pole-pieces and utilize ceramic magnets for clarity. This gives the production a better definition and depth.
The series also benefits from Yamaha's exclusive Performance EQ active circuit with five full spectrum EQ curves which give optimal control via 2-band master EQ.
Pros:
+ 5-strings.
+ Optimized 2-band EQ.
+ Ceramic magnets.
Why We Liked It - It is a beautiful 5-string option which presents good value for money and it retails with a stand gig-band tuner and other accessories for the price of a standard entry level bass.
10. Traveler Guitar 4 String TB-4 P-Bass
The TB-4P 32" scale stole itself a spot in our travel guitar reviews late last year for its innovative in-body tuning system which eliminates the need for a head-stock entirely.
For those unfamiliar with the concept the standard tuning machine (typically found on the headstock) integrated within the body of the bass guitar itself. The relocation allows it to be 25% shorter than your average full-size bass guitar at just 37-inches long, whilst keeping the same amount of frets and scale.
It is also much lighter weighing just 8-pounds, 6-ounces in its included gig bag making it ideal for those on the go.
It is equipped with an MM-101 pickup designed by the team at Seymour Duncan which gives the lows profound depth and an overall punchy sound. It has active electronics including volume & tone controls.
It also features a headphone amp to practice silently with. It has 4 channels to choose from; clean, boost, overdrive, and distortion. There is also an auxiliary in for hooking up an mp3 player to jam along to.
Pros:
+ In-body tuning.
+ Compact option.
+ Seymour Duncan pickup.
Why We Liked It - The proprietary headphone amp is a real bonus and its in-body tuning means this guy can fit in an overhead luggage space making it a good travel option.
Fretted or fretless - Many people get into bass hoping to sound like Jaco Pastorious. Much of his signature sound came from his iconic fretless Fender Jazz bass and its smooth, warm tone. If you are a beginner, a fretless bass will make it much harder to find the right notes. Stick with a fretted bass until your fundamentals are rock solid.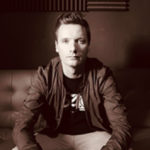 Bass Guitar Buyers Guide
What to Look for in a Bass Guitar?
Choosing a decent bass guitar can be a tough task, especially if you are inexperienced so let's break down what to look for...
Sound
Sound is obviously key, which can be problematic when shopping online. Fortunately, with the wonders of modern technology, you can usually find a video or two of the model you are contemplating in action.
It is important, however, to remember that this will be subject to their recording capabilities and the compression of the video sharing platform as well.
The sound you desire is very much down to individual preference and somewhat subjective with opinion varying from one person to another. The sound you desire will also be biased towards the styles of music you enjoy playing or intend to play with it.
When shopping online it is important to think about the language used to describe the sound of the instrument so pay attention as a gritty, bluesy bass and a bright popping bass are two very different timbres.
How well the model is made and the components used within the electronic elements of your bass can dramatically affect the sound quality. If you shop at a price level above a minimum of $250-$300 you should find there is a relative level of quality in terms of the sound.
There are some notably cheap options out there but unless you have an extremely limited budget you should be a little wary as shortcuts may have been taken.
You can opt for a combination pick-up to give you more scope over the tone of the instrument itself as well as shaping the sound through an amplifier itself once the signal has been sent from your instrument.
It is also fair to say you can modify the pick-ups at a later date, you can, in fact, give the bass a complete overhaul in terms of its hardware.
Comfort
One of the most vital points to think about is the playability, the number one reason which people quit playing the bass for is how uncomfortable they can be to play for starters they are typically much heavier than a guitar and the extra weight o the shoulder can be problematic. They have larger fret distances as well as thicker strings which all adds up to a tougher time on the fingers, requires a lot of strength, and the will to keep at it.
Having low action can help with this from the get-go, though it is important to remember it takes a lot of commitment to building the calluses over time.
Being able to adjust the action via a truss rod and adjustable bridge can, therefore, be a beneficial thing to opt for.
The neck must be straight and well machined from good dense wood. Some people prefer a slimmer neck to give them better coverage.
The decision to go for frets or forgo them and choose a fret-less bass is really down to preference. We would suggest a beginner gets a fretted bass as it gives a clear indication of where each semitone is along each string and is vital if you only have a little playing experience.
Size and scale
Of course, you will have to settle on a size before you even think about anything else. If you are a younger player or a petite person you might want to think about shorter scale bass, a full-size bass has a very long neck and can be a bit of a stretch at the low end of the neck and let's face it bass is for playing the bass notes.
Having a neck too long for your stature can cause it to sit uncomfortably on your shoulder or neck dive. As you adjust your natural stance to compensate for its size you could suffer from neck, shoulder, and backache as a result.
Looks
The style does quite often weigh in when making an instrument purchase but the aesthetics should never be given top priority.
Conclusion
Some of us are never going to own the real deal when it comes to a custom vintage model or modern boutique bass.
There are however as you will hopefully have seen from today's reviews, plenty of options out there that don't suck. We have tried to select a few choices within different affordable ranges that highlight the general capabilities of a decent bass guitar in that region.
Take our buyers to guide advice with you whilst you work out what it is you want, especially if you are embarking on a new hobby, and remember it doesn't have to cost the earth to get a pretty decent sound of your own whilst you bloom.
Related: Bass Guitars Under 500 dollars.
Expert Tip
If you choose a pick-up placement you prefer and a good quality body and neck, then remember the rest can be modified and upgraded. You should definitely, at the very least treat your new beast to a better set of strings.
Did You know?
Fodera make some of the most sought after hand-carved custom bass guitars, with hand-selected tonewoods and unique proprietary components. They design for professional working musicians and have an extensive list of world-class famous bassists within their clientele
If you've enjoyed this review by Music Critic, please leave a positive rating:
[vc_separator