In a refreshing deviation to our usual article format, we are going to explore the 15 best guitar brands in 2023 from a general perspective rather than reviewing individual products on their line.
The majority of guitar enthusiasts can be pretty opinionated about which specific brands are better than others some more loudly than others and it leads to a culture where for new guitarist there can be apprehension oversharing and opinion that differs.
It is probably reasonable to mention then that guitar choice is subject to some snobbery and subconscious peer pressure.
Your individual sound as a guitarist is defined by you so let's look at the facts in our Brand Review.
At a glance:

Our top 3 picks
Our team's top 3 recommendations
Best Overall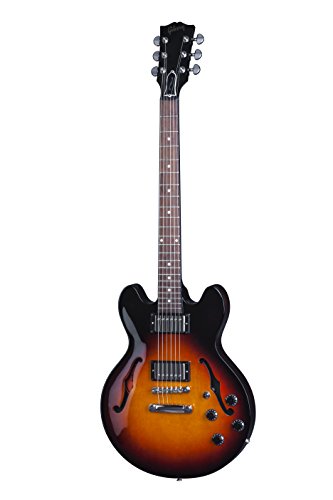 Gibson

The granddaddy of the guitar.
All Gibson guitars are manufactured in the USA.
They produce some of the greatest guitars of all time.
Premium Quality
Guild

The granddaddy of the guitar.
All Gibson guitars are manufactured in the USA.
They produce some of the greatest guitars of all time.
Great value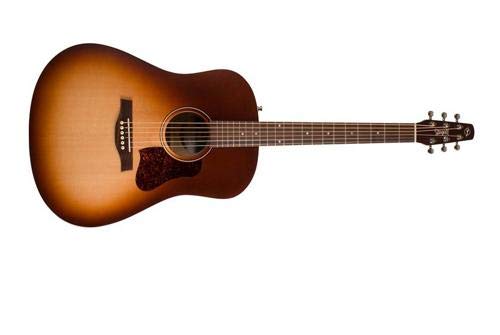 Seagull

The granddaddy of the guitar.
All Gibson guitars are manufactured in the USA.
They produce some of the greatest guitars of all time.
View The Best Guitar Brand Below
By many Gibson are seen to be one of the best high-end electric guitar brands this is largely due to early innovation. The company was originally founded in 1902. They literally invented archtop guitars and produced the first hollow body electric guitars. Reaching the status of a household name came during the 50s with the production of the 'Les Paul' design offered in a range of models. Throughout more modern eras Gibson hasq produced a wide variety of instantly recognizable pieces including the flying V and the Gibson SG.
They manufacture guitars under several subsidiary brand names including Epiphone, Tobias, Maestro, Kramer, Steinberger and have had many others on their production lines in their lengthy history.
They have led guitar innovation from the get-go, some notable modern upgrades include Their trademarked Min-Etune robotic self- tuning mechanism which can tune in under 2 seconds and is featured on some of their popular electric models.
After more than a century of experience, Gibson built themselves a great rep and their instruments are affiliated with a number of bands and musicians from Metallica to Bob Marley, however, they have in recent years lost endorsements and newer models have been a subject of controversy.
Pros:
+ The granddaddy of the guitar.
+ All Gibson guitars are manufactured in the USA.
+ They produce some of the greatest guitars of all time.
Fender and Squier vs Gibson and Epiphone - If you want a low-cost 'clone' of world-famous Gibson and Fender guitars then Squier and Epiphone are the big key choices. Squier provides cost-effective 'copies' of Fender guitars. Epiphone provides cost-effective 'copies' of Gibson guitars. Both have an excellent reputation.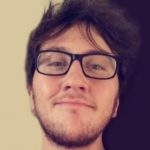 Guild was founded in 1952 producing solely arch-top jazz guitars. When the 60s swung round and the popularity of folk and blues blossomed onto the social scene the company took a foray into other production fields with their family of acoustic dreadnoughts. Later in the sixties, the company also went into building electric guitars, promoting their Starfire line which was widely popular with the eras psychedelic bands.
Guild was once under Fenders brand but they were somewhat neglected by them and production dwindled as the pushed the Gretsch electric lines harder. These days Guild guitars reside as a part of the Cordoba Music Group and the general popular consensus is that it was a smart move and Cordoba make some fantastic classical guitars and under the Fender name the guild range of acoustics shrunk and became stagnant.
Many notable musicians play or have played Guild guitars or bass guitars including; Bryan Adams, Billy Joe Armstrong, Eva Cassidy, Joan Baez, Eric Clapton, Tom Petty, Bruce Springsteen, Sheryl Crow, Duane Eddy, Jerry Garcia, Stevie Ray Vaughan, Muddy Waters, Tom Waits. The list really is endless but hopefully, that helps to give you an idea of the range of music styles Guild guitars are suitable for.
Their product range is extensive from Jazz electrics to Steel string acoustics they have seen some excellent runs especially throughout the '60s and '70s. Their newer products sometimes get a bad rep but they honestly outshine comparably priced Martins in terms of consistency reliability and tone.
Pros:
+ Guild was founded by the creator of the Epiphone.
+ Now run by Cordoba Music Group (respected brand)
+ Affordably priced.
+ One of the most consistent manufacturers.
+ Vintage models are outstanding.
Cons:
- Manufacture under Cordoba only began in California recently after Fender shut down the American factory, so some Guild models were outsourced from Asia on a temporary basis in between the switch over some models out there aren't impeccable as a result.
- Sometimes tend to be the subject of guitar snobbery.
- Their acoustics are on the heavy side (but again this is down to durability).
The Seagull acoustic guitar brand operates as a subdivision of Godin guitars (which has produced many well-considered guitars) they have been producing acoustic guitars and electric-acoustic guitars for over 30 years.
One of their most distinguishable features is their head-stock shape which aligns the tuning machines and nuts and provides better tuning consistency. They also have a body which curves ever so slightly around the sound-hole instead of being flat-topped. They have been used by a number of acoustic guitar artists including Peppino d'Agostino, Kim Deal and James Blunt.
Their S6 makes for one of their best-selling instruments. The step away from traditional guitar design propels their inexpensive guitars into the reams of sound quality levels that rival high-end boutique models.
Whilst they are fully aware of how their head-stock and body changes are somewhat negatively received they have stuck to their guns for 30 years standing by their unscrupulous sentiment that their improvements are integral to their instruments optimized sound. This speaks volumes about their integrity and commitment to producing the best sounding guitars achievable.
Pros:
+ Expertly designed
+ Affordably priced.
+ Great for beginners but also well loved by seasoned players.
+ Impressive range of guitars.
Cons:
- Some people hate the definitive head-stock design.
- Some people don't care for their logo redesign.
- Not as much notoriety with the brand as there ought to be.
Guitars for Metal and Rock - Ibanez and ESP have created some famous rock and metal guitars ranging from the ESP Arrow to the Ibanez RG series. Both are awesome brands, much-loved by top professional guitarists around the world. ESP are well-known for their cost-effective metal and rock guitars whereas Ibanez has something for every budget.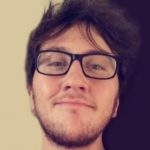 Yamahas 130-year-old story humbly began in piano and reed organ manufacture in Japan. They grew into a multinational conglomerate, with a huge range of products and services. They started constructing their first guitars in the 1940s and since then have consistently produced guitars which have sold in impressive record numbers.
The Yamaha Corporation began a program of music classes in Japan, continued by the Yamaha Music Foundation Charity which was later founded. Their heavy involvement in music education led them to be one of the most successful acoustic brands for practicing musicians.
Their notoriety for producing fantastic quality, affordable beginner instruments is common knowledge this sometimes leads to a misconception that their guitars are entry level however they produce many models which compliment the most seasoned of players.
Some bands worth mentioning associated with playing Yamaha guitars include Duran Duran, Earth Wind and Fire, No doubt and the Goo Goo Dolls. Carlos Santana had a custom Yamaha SG175 which he loved and he worked in collaboration with Yamaha to further improve it and the result was one of their most popular models the SG2000.
Pros:
+ Accessible price ranges.
+ Great for beginners.
+ Uncompromising quality despite mass production methods.
+ Feature radical design body shapes in solid electric models
+ Produce fantastic bass guitars.
Cons:
- Lower budget entry models will not fill a concert hall.
- Most people prefer older Yamaha Acoustics.
- imported
Ovation has been crafting Acoustic and Electric-Acoustic guitars for over 5 decades. The company founder specialized in aerodynamics, their original guitar was produced by luthier Gerry Gardener and featured a highly researched parabolic body shape. Armed with their knowledge of high-tech aerospace composites they discovered the potential for enhancement with a radical redesign.
The Achilles heel of an acoustic guitar is always around the joins the company felt a composite bowl design was the most capable way of addressing the issue.
The shape was reminiscent of traditional lutes and they created it from fiberglass (lyrachord). They have great acoustics and fantastic sustain, amplified or not. They pioneered a sound hole change in their Adamas model introduced in the late '70s which feature 22 individual cut out holes as functionals they are decorative. The multiple smaller sound-holes yield better volume levels acoustically and also help to reduce feedback issues from amplification in electric-acoustic models.
They have changed hands a few times Fender had them for a while but now they are part of DrumWorkshop under the KMCMusic Corp. Some notable artists who have used Ovation guitars include Paul McCartney, Bob Marley, Brian May, Cliff Richard, Neil Diamond, Mick Jagger, Leonard Cohen, Cat Stevens, Yngwie Malmsteen, and Eddie Van Halen.
Pros:
+ Designed by aerodynamic engineers and master luthiers for optimization.
+ They make some outstanding semi-hollow bodied electric guitars.
+ Their many guitars are aesthetically beautiful and unique.
+ Very lightweight guitar
Cons:
- The majority of guitarists find the 'Bowl' shape awkward.
- Guitar connoisseurs prefer wood crafted acoustics and wood tones.
- The thin-line tops are more susceptible to dents.
The notion that Washburn has been creating guitars for 135 years is misleading as they mainly import. The company began trading in the early 1880s however most of their work was engraving and customizing, or repair jobs. They did craft some guitars of their own but the designs were often very different and their earlier models are tough to agree upon as they had little about them that gave any sort of signature.
The modern Washburn international company is now a division of US Music Corp and they have been owned by JAM industries since 2009.
Very few modern Washburns are built by the company itself within the USA they rely on outsourcing to meet public demand. Locations have shifted over the years so the consistency has differed.
Their first electrics were their Wing series models, they featured push-pull humbuckers and were of a neck-through construction, built in Japan. Their acoustics were also imported from Beckman music another Japanese company.
In the early '90s, we started to see them made in the USA, 5 models were designed and produced by Tacoma Guitars and 5 by Bourgeois Guitars. Later they produced their own dreadnought design (D series) which were all of the solid wood construction (no laminate).
Some of their recent design features worth a note are their Buzz Feiten Tuning System (BFTS), their unique bolt-on neck joint design with an extended cut-away for better access to higher frets and their Voice Contour Control which is only featured on vintage models.
They produce a wide range of stringed instrument choices acoustic and electric, their acoustic basses are popular (see these beginner bass guitar options). Their entry-level acoustics are highly popular with junior players they make a lot of themed guitars.
Pros:
+ Low prices.
+ Some great models. (Festival series)
+ Left-handed models are popular.
Cons:
- Imported.
- Entry level instruments don't compare with competitors.
- If you are looking for vintage avoid their early basses which were too thin and consequently constantly feedback.
Fender guitars are among some of the most popular models in the world yet many players are on the fence when it comes to whether or not they really are one of the best brands. This is actually because in terms of quality and playability or accuracy, there a genuinely plenty of other guitars from iconic brands that outshine Fender. What Fender have over their competitors is an unbelievable legacy combined with a genuine tone of their own which satisfies nostalgia and makes it perfect for recreating the authentic rock tones of bygone eras. This is what truthfully attributes to their overwhelming popularity.
Their rise to fame was from their game-changing Stratocaster and Telecaster series just about everyone from Buddy Holly to Jimi Hendrix has played a Fender and really brought the company into the limelight in its heydays. They use a range of premium woods these days they are imported.
They famously collaborated with Eddie Van Halen on the signature EVH range. These days they have a few subsidiaries under their wing some notorious such as their inexpensive Squier series, Jackson Charvel, and even a few licensed Gretsch models.
Pros:
+ Infamous models.
+ Perfect first electric guitars.
+ Celebrity collaborated models (EVH)
+ Undeniable 'Fender' tones
+ Pivotal company that helped shape the rock and roll hall of fame.
Cons:
- Newer cheaper models are not always as well constructed as competitive models.
- There are modern guitars with better quality for the same budget.
Unless you live under a rock it is probably common knowledge to you that Epiphone are actually a Gibson subsidiary. They began creating lutes and fiddles more than 140 years ago and were once Gibson's main arch top rival. Epiphone created guitars in the image of more expensive Gibsons but eventually their level of quality saw them beginning to outshine them with their Emporer, Delux, Broadway, and Triumph. Their elite series features much higher quality instruments.
They have manufactured numerable worthy models and many have been played by a list which is so extensive even Wikipedia limited it to particularly notable "especially significant" players.
Some of their best-received models are the Casino, Sheraton/Sheraton II and of course the Les Paul which is lighter than the Gibson Les Paul.
They make solid and hollow body pieces and even venture into more unique shapes with their Flying V and Explorer series.
Pros:
+ Affordable.
+ Rival higher priced guitars.
+ Solid/hollow-bodied models.
Cons:
- Subject to Les Paul argument.
- Thinner tops than a Gibson.
- Tone-woods are of a lower quality.
- Les Paul sound is not as rich or deep as a Gibson.
Electric Sound products are yet another Japan-based company, they also have a California based set up and make two separate lines aimed at each respective market. They rank top among the fastest growing guitar companies.
They originally made replacement parts but quickly began making custom guitars for new york artist.
Some company's using ESP include Kramer, Robin guitars, DiMarzio, and OEM.
George Lynch's ESP Kamikaze was their first signature model which expanded with James Hetfield's Eet Fuk.
They have gone on to become the leading thrash metal guitars. They also make excellent bass guitars.
Their custom series are highly sought after and they are far more affordable than some custom series.
They feature some fewer tradition shapes (AX, EX, Horizon, Eclipse, Viper, Phoenix) for their bodies and come in a range of modern aesthetically pleasing designs.
Pros:
+ Affordable.
+ Well made.
+ Lots within their range.
+ Great for Metal genres.
Cons:
- Cheaper models can have lower life expectancy.
- V shapes are tougher to play sitting.
- Some find the bolt on construction of the body awkward.
Gretsch was founded over a century ago but their guitar production began in the early '30s and became quickly popular by the 50's they already had several models in production. Most memorable was their duo-chambered, solid-bodied Nashville which Bo-Diddly famously played. Their increasing popularity went hand in hand with the rise of television broadcasting. Chet Atkins endorsed them early on and they built a Chet Atkins model 6120 which was twangy and became Duane Eddys sound where it was exposed to rock and roll fans and gained notoriety.
Just a few years on Gretsch were making guitars that rivaled the biggest brands around and Eddie Cochran and even Elvis Presley played with Gretsch guitars. Their models were adopted by rockabilly players and later bands such as The Animals, and The Rolling Stones recorded with Gretsch guitars. Gretsch also famously supplied all the instruments for The Monkees on the self-titled TV show.
They also had a second wave of popularity throughout the New wave and alternative rock scene with Johnny Marr, Roddy Frame, Billy Duffy, and Robert Smith.
Some other notable models are their White Falcon, and their Duo Jet George Harrison had (Gretsch later also made a tribute custom George Harrison reproduction).
Under the control of the FMIC (Fender), they created the Gretsch pro series, The Pro-Jet and several more modern models and further Celebrity endorsed models.
Pros:
+ Heavily endorsed the brand.
+ Twangy, country, rock n roll/rockabilly tones.
+ Beautiful designs and sound-hole aesthetics.
Cons:
- They lost their Chet Atkins endorsement and later regained it for lack of quality, so some second-hand models may not be as honest to Gretsch if you are buying second hand.
- Likewise, some newer lines are the subject of some controversy as some feel they are cheap imports rather than quality imports but Gretsch is working hard to dispell this and get back to their roots.
High-End Guitars - Paul Reed Smith guitars are often considered the creme-de-la-creme. With luxurious colorful finishes and spectacular hardware, some custom models cost over $10,000. If you're looking for a high-end guitar with an incredible tone, stunning looks, and pristine hardware right out-of-the-box, PRS is tough to beat.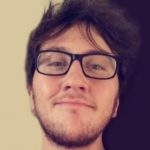 Ibanez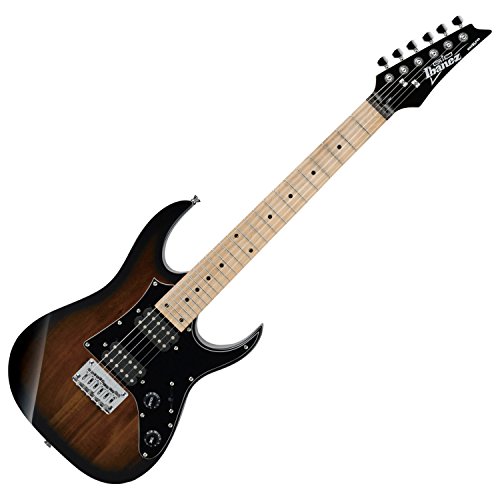 Created a little over sixty years ago Ibanez has achieved a lot already in their span and currently have left more than 130 acoustic models, 300 + electric and around 160 bass models in their legacy.
They are another Japanese company which significantly shaped the instrument import industry.
They began making Spanish style acoustic guitars under the Ibanez Salvador name their modern era guitars came in the late '50s. Ibanez faced a few lawsuits because initially, they appeared to be making copies of Gibson, Fender, and Rickenbacker designs.
They soon came into their own with their Iceman and Roadstar series and were flourishing by the time the '70s ended. The company had close ties with Steve Vai which also helped considerably.
They offer 2 main solid body styles the RG (24 fret standard, thicker body) and the S (22 frets, thinner. ) Other styles incorporate arched tops.
The majority of their guitars are floating tremolo but there are some fixed bridge options. They have a range of pickup combinations. They also produce many signature series lines Joe Satriani JS series, JEM and Universe with Steve Vai, the K7 with Head and Munky to name a few.
The Ibanez brand is subdivided into Custom, Prestige, Premium, and Gio their budget series line.
Their basses are also highly regarded instruments.
Pros:
+ Epic range of stock.
+ Solid/hollow bodied.
+ Their high-end guitars are absolutely unbelievable.
+ Great craftsmanship.
+ They have a range of low priced entry level instruments.
Cons:
- Better models will set you back.
- Some people feel the signature models are gimmicky.
Paul Reed Smith

PRS guitars have operated out of Maryland for the last 3 decades, founded by master luthier Paul Reed Smith who began building guitars during his college years. The big break came for Smith in the shape of none other than Carlos Santana. The high-end bespoke guitars they were producing had little competition so they had a good niche in the market. They feature signature fretboard inlays (crescent moons and birds) they use top ten selected maple and some are still hand made today.
They design and wind their pickups in-house and produce a spectrum of tonal qualities from a chiming Fender single coil Strat, to humbucking Gibson sounds.
They produce an affordable line and signature line imported from Korea. They also have limited series guitars such as their Dragon models as well as their private stock customized line which produces one-off pieces fetching upwards of $10,000.
They have achieved plenty in a short space of time and are one of the few high-end bespoke brands to break into the mainstream industry.
Pros:
+ Great consistency.
+ Superior quality in high-end models.
+ Ultimate boutique customization.
Cons:
- Very expensive.
- Only their private stock is of any real value.
- There are better guitars in their comparative price range.
Martin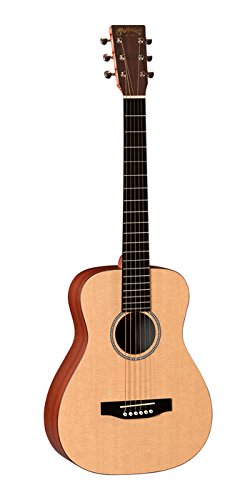 Martin is more than twice the age of some of the previous brands they produce a range of acoustic stringed instruments as well as electric-acoustics. Their guitars have evolved and changed shape many times in their lengthy history. Modern Martin products are, generally speaking, affordable their vintage models can fetch 5-6 thousand.
They were one of the first designers to move away from traditional Spanish style fan bracing opting for the X-bracing their guitars feature.
Martins make great sounding entry level guitars and are ideal for beginners. They won't set you back too much they employ decent materials in their construction. Their Cheaper DX series features laminates but again you get what you pay for and they make fantastic sounding budget guitars. They are great for fingerpicking and classic styles. They offer a range of models including a few interesting electric travel options.
Their older models are well sought after one D-28 played by Elvis in his final concert fetched over 100,000 bucks at auction. They also produced a line of solid-bodied electric modeled after Fender which is fairly rare.
Pros:
+ Affordable.
+ Easy to play (good for beginners).
+ Consistent quality.
Cons:
- The quality though consistent isn't spectacular.
- Low-end models can be disappointing to a more seasoned player.
- Laminate tops on inexpensive models.
Taylor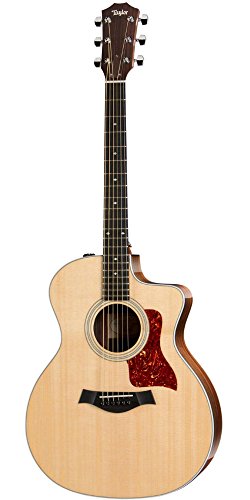 Taylor is the number one seller for acoustic guitars in America and has been running production for over forty years.
Taylor himself was very innovative with design concepts Schemmer was a luthier with skills which outshone the majority of other luthiers worldwide together with the business brains of Listug they began their venture.
They produce a lot of affordable models however they really aren't much better than beginner quality. High-end Taylors, however, produce a fantastic tone have great intonation and fret accuracy and are durable and expertly crafted with high-quality woods but obviously cost a little more.
Taylor go the extra mile to make sure their guitars are top-level quality in their respective budgets.
Pros:
+ Proficiently built.
+ Expertly designed.
+ Affordable lines.
+ Exceptional high-end guitars.
Cons:
- Cheap guitars aren't brilliant.
- Can be on the thin side.
- Whilst their high-end guitars are better made and sound great some think they are overpriced.
Rickenbacker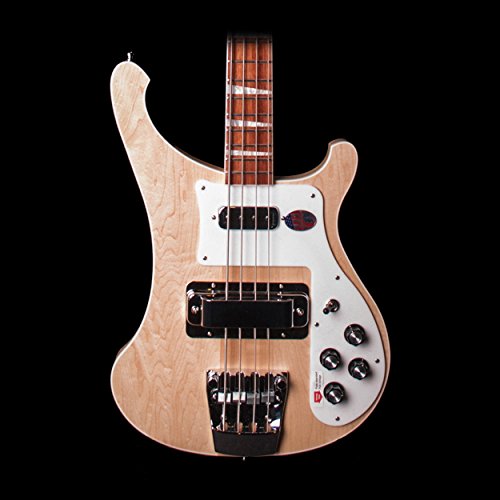 Early lap steel Rickenbacker guitars are affectionately nick-named Fry-Pans/ Frying-Pans in reference to the brands' iconic circular bodies and long necks.
They specialized in Steel guitars well into the fifties but then quickly re-adjusted their focus in light of the explosive Rock and Roll scene. They made several popular neck-through models notably their Capri series. John Lennon propelled the Capri range when The Beatles played their debut appearance on the Ed Sullivan show and the Rickenbacker brand became quickly intertwined with the Beatles image.
Rickenbackers are favored for their distinctive 'Jangle and Chime'. Their guitars feature double truss rods and deluxe models are Rick-O-Sound compatible. This means they are equipped with 2 output jacks one for standard use and one for stereo amplifier effects for interesting tonal capabilities.
Rickenbacker guitars are associated with pop, pop rock, rock, and progressive rock music they are also sought after for their smaller necks.
Their basses have a distinctive tone and can again be split output signaled for effects.
As well as Paul McCartney early Rickenbacker rock basses have been played by Roger Waters and John Entwistle and became a prog rock staple. They also continued to prove popular throughout the punk and new-wave eras with bands such as The Clash, Sex Pistols, and The Jam.
They are an incredibly versatile instrument especially with the dual output they are loved by heavy rock enthusiast as well with Lemmy Kilmister sporting a signature 4004LK.
Pros:
+ Incredibly versatile sounding guitars and basses.
+ Ideal for a host of genres.
+ Narrow necked.
+ Great custom options.
+ Premium components.
Cons:
- Somewhat pricier no lower budget product options.
- Some people don't like their bigger bodies.
Guitar Brands Buyers Guide
What to look for in a Guitar Brand?
It depends if you are looking for brand producing low budget guitars or best quality guitars or want that middle ground best of both options.
The use of premium components (in accordance with the price tag) is desirable for durability and tonal optimization.
Consistency throughout their different series lines is also key. It's never promising when a new line comes out if the companies track record is all over the place.
Important questions to think about are;
Do they add anything new to the market? Have they got unique patented features?... Are those features a gimmick or genuinely genius? Are they worth the investment? Importantly do they listen to their clients, push boundaries and seek continual improvement and innovation in their industry?
What is the best acoustic guitar brand?
From our list, Epiphone and Seagull offer some unbelievably good high-end models, but Martins and Taylors are pretty decent, great for beginners and unbeatable value for the money.
What is the best electric guitar brand?
ESP or Ibanez are good for metal and heavier genres but we think Epiphone Fender and Yamaha make some of the best electric guitars all in all.
What is the best bass guitar brand?
It depends on what you want for it, for lower budgets ESP and Yamaha make some great Basses under $500 the Epiphone Thunderbird is also a great choice. The Fender Jazz basses are pretty great all-rounders. If you have a better budget you might want to check out the Ibanez Thundercat or some of
Yamahas signature series. We also love Aria who didn't make our list.
What is the best budget guitar brand?
For acoustic, the Taylor range are definitely cheap and cheerful for electric we suggest one of Yamaha's entry-level products a Les Paul Epi or a Fender for that recognizable tone.
What is the most expensive guitar brand?
Many well-known brands will offer a more affordable range for low budget access to their products as well as a higher end range. High-end Classical guitars can cost a pretty penny such as the PRS private stocks. High-end Ibanez guitars and basses can set you back between 5-8 thousand a high end Gibson 8-12.
Conclusion
For the most part, each brand will offer both high and low-end models to choose from. Traditional guitar manufacture doesn't differ too much in capability until you hit much higher price ranges in terms of design concepts and components but some brands benefit from more experience, better facilities or access to resources, and even expertise. Another difference that can impact products is whether they make each part within their own confines or whether they outsource. The most valuable quality a company can have is it's customer relationships.
Which brand is best boils largely down to how much you like their products which at the end of the day is dependent on individual needs and personal preference.
Expert Tip
See if you can try out a friend's guitars and see what you like and dislike, or visit a store if it is possible.
Did You Know?
The most expensive guitar sold was a Fender 'Reach Out to Asia' Stratocaster auctioned to support worthy causes it was signed by Mick Jagger, Keith Richards, Eric Clapton, Paul McCartney, Jimmy Page, and Brian May.
If you've enjoyed this review by Music Critic, please leave a positive rating:
[vc_separator