Telecaster pickups are renowned around the world for their tone. Telecaster guitars have been around for generations and have been featured on many of our favorite albums. The type of pickup your guitar has makes a huge difference to the kind of sound you'll get out of your guitar.
You can change the way your Telecaster will sound based on the type of pickup you put into it. If you want a vintage sound, you've got it. If you want humbucker noise-canceling capability, you can have that, too.
It all depends on the type of Telecaster pickup you get. Here, we're going to talk about the best type of telecaster pickups you can buy.
At a glance:

Our top 3 picks
Our team's top 3 recommendations
Best Overall
Fender Tex-Mex Telecaster Single-Coil Pickups

Overwound
Alnico V magnets
Suitable for more overdrive
Clear and deep tone
Premium Quality
Tonerider TRT1 Vintage Plus Tele Neck Pickup

Overwound
Alnico V magnets
Suitable for more overdrive
Clear and deep tone
Great value
Fender Generation 4 Noiseless Telecaster Single-Coil Pickups

Overwound
Alnico V magnets
Suitable for more overdrive
Clear and deep tone
View The Best Telecaster Pickup Below
1. Fender Tex-Mex Telecaster Single-Coil Pickups
The Fender Tex-Mex pickups are not quite like the traditional fender Tele pickups you may be used to. Instead of offering a bright and punchy twang-style tone, they can give you more drive and output when cranked up. They're suitable for blues rock and heavier music that needs a little more distortion.
The Tex-Mex pickups still offer a hint of the original Telecaster sound, but will ultimately act more like a humbucker in comparison. They are overwound, which gives you tight bass, and clear mids, and trebles. When you compare them to stock versions, they offer a wider range of dynamics, which will make them suitable for various styles of music.
They come with alnico 5 magnets, including a bridge and neck pickup, with all of the hardware installation necessities included. If you're a guitar player who needs to turn up the volume but still wants the clarity of a single-coil pickup, then Tex-Mex may be the right Tele pickups for you.
Pros:
+ Overwound
+ Alnico V magnets
+ Suitable for more overdrive
+ Clear and deep tone
Cons:
- Not sensationally different sound quality
Why We Liked It - For the times when you need to turn up a little bit more and keep the feedback down, these tele Tex-Mex pickups are going to help you out. They'll give you a clear and decisive tone with more drive and character.
Rhythm and lead - When deciding which pickups will suit you best, think about your playing style and the different aspects of your playing. Pickups can come as a set or as a single neck or bridge pickup. Sometimes, people think of the bridge as the rhythm pickup and the neck as the lead pickup. With that in mind, choose pickups that you believe will provide the most flexibility in your rhythmic and melodic playing.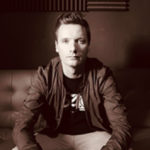 2. Tonerider TRT1 Vintage Plus Tele Neck Pickup
The Tonerider TRT1 vintage plus Tele Pickups are great for all types of guitar playing. If you're a rhythm, lead, or chicken picker, you can rely on the tone that you'll get out of the TRT1's. Country, blues, pop, and jazz music will accommodate the punchy and warm tones of these pickups.
The sound you'll get is similar to a Stratocaster. On the bridge pickup, it's wound to grasp onto a high-end dynamic that is great for country playing. It also uses aged magnets, adding to the twang you want. With a high-output wind, the low-end busts through clearly and steadily.
They look fantastic with a copper-coated baseplate and nickel-silver covers. A neck pickup for your tele and a bridge pickup are included, both with Alnico V magnets.
Pros:
+ Dynamic high-end tone
+ Bright bridge pickup
+ Smooth and punchy neck pickup
+ Nickel coated silver covers
+ Good for pop jass, country, and blues
Cons:
- Not a ton of quality mid-range frequency
Why We Liked It - For an inexpensive set of pickups, they sound fantastic. They offer a beautiful sound that is similar to a Stratocaster, and they give you exceptional low end and a dynamic high frequency which country players will love.
3. Fender Generation 4 Noiseless Telecaster Single-Coil Pickups
With the Generation 4 noiseless pickups, Fender has done something exciting. When you pop these bad boys into your Tele, you will get that vintage tone you're looking for without any of the unwanted noise that single-coils sometimes allow.
They are a little more expensive, but it's worth the investment. The Gen 4 noiseless pickups are the best of both worlds. You get the quiet of a humbucker, with the tone of a single-coil. You will get a crisp and bright sound, with tons of space for overdrive. You can crank it way up and allow the single-coils to scream without excessive feedback.
They come with a shielded wire on the inside, which offers even more noise-reduction. The OEM installation hardware you'll need is included, and they are sized to fit just the way any stock Telecaster pickup would. If you're looking for a premium set of single coils that will be good for all kinds of vintage style playing, then the Generation 4 noiseless pickups may be just right for you.
Pros:
+ Noiseless pickups
+ Vintage sound and tone
+ Bridge and neck pickups
+ Perfect fit and style
Cons:
- More pricey
Why We Liked It - These are the best of both worlds. They provide a super pleasing vintage tone that you want from a telecaster, with noiseless applications that will keep your stage and studio sound to a minimum when you're in between licks.
Beginners shouldn't DIY - Swapping your guitar pickups doesn't need to be a lot of hard work, and there are plenty of tutorials online. But, if you are a beginner, it's probably best that you don't undertake any maintenance or upgrade work on your own, other than changing strings and cleaning. Take your guitar to a store with qualified staff who will make sure your guitar stays in tip-top condition.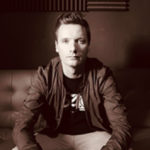 4. Seymour Duncan APTL-3JD Jerry Donahue Model Tele Bridge Pickup
Jerry Donahue was in search of a pickup during a tour that could match his 52" Telecaster. Seymour Duncan was able to create one for him that offered the warmth and smooth sustain he was looking for. That was the beginning of the Seymour Duncan APTL-3JD pickups.
There is only a bridge pickup included, so if you're looking for a rhythm pickup, then you'll need to keep reading. This single-coil offers excellent tone for country, blues, rock, and everything in between. A special wind and Alnico 2 magnets give this pickup more sustain and a resonant tone that will stick with you and push the natural sound of your guitar through.
For a bridge pickup, it still has a reasonably fat low end, so your sound won't thin out too much. With maple fingerboards, it's a perfect match. The pole pieces are staggered to mirror the fingerboard perfectly, which offers exceptionally reliable string to string consistency.
Pros:
+ Warm, smooth tone
+ Excellent sustain
+ Special wind and Alnico 2 magnets
+ Good for country, blues, and rock
Cons:
- More pricey
- Bridge pickup only
Why We Liked It - For lead players who are tired of having thinned out low ends on the bridge, the Seymour Duncan Jerry Donahue pickups may be perfect. They offer tons of sustain and the single-coil crackle you need to let your Tele sing.
5. Fender Pure Vintage Reissue Telecaster Pickups
The Pure Vintage pickups from Fender are an ode to the sound you would get from an original 60's classic Tele. Super hot, punchy, and twangy, these reissue pickups are the closest thing you'll find to the original vintage tone.
They are cloth wound, much like the way they would have done in the 60s. This makes the them a little easier to work with as you don't need to worry about damaging the plastic or the wiring when pulling back the covers.
The tone is fantastic. These pickups are super hot and capture the vintage sound perfectly. They're not the cheapest Telecaster pickups you'll find, but the sound you get is far superior to that of stock pickups. It's a full pickup set with a bridge and a neck, so you have everything you need in the box to get them installed.
Pros:
+ Vintage sound
+ Cloth wrap
+ Precisely wound
+ Limited hum
Cons:
- More expensive
Why We Liked It - The vintage reissue pickups are some of the best type of telecaster pickups you'll find. They have an unhindered tone that screams and pops through the amp. They will take your tele guitar sound to the next level.
6. EMG T SYSTEM Prewired Telecaster Guitar Pickup Set
The EMG-T pickups are an excellent choice for players who want a little more of a humbucker feel in their Tele. They do not sound exactly the way a single coil original telecaster pickup would sound. They have a little more smoothness to the tone.
They are designed to fit right into your guitar with no wiring or soldering necessary. They are prewired, with the pots, pickups, and switch all set up so you can snap everything into place and get going. Some players have needed to enlarge the holes within their guitar to get the pickups to fit. But once in there, they sound great. It's something to keep in mind.
If you're looking for a low-priced set, this is not the set to go with. However, if you're into a likely seamless install process, with a great sounding set of pickups, then the EMG-T's might be some of the best telecaster pickups you will find.
Pros:
+ Solderless install
+ No hum
+ Excellent, smooth tone
+ Neck and bridge pickups
Cons:
- Expensive
- Possibly frustrating installation
Why We Liked It - The EMT-T pickups may be the best humbucker style pickups that you can get for a Tele. They will keep the sound to a minimum and will give you a smooth tone to work with. They are also pretty easy to install, so you should be able to get up and running pretty quickly.
7. DiMarzio Twang King Neck/Bridge Pickup Set
For another pickup set that you can install at home, the Twang King neck and bridge pickups set are an excellent choice for players who want an extra little bit of twang from their playing.
These pickups have one of the best responses to pick attack on the strings. That means you'll get all of the authentic dynamics that you want, and they will help complement your style. With controlled tension-coil winding and hand-wired and calibrated magnets, these pickups are more dynamic than any other single coil.
The sound on these pickups is very clean and crisp. The highs are crisp and clear, and the lows are punchy and full. You will likely be entirely pleased with these pickups from installation, to the practice room, studio, and stage.
Pros:
+ Solderless installation
+ Highly dynamic sound
+ Tension coil winding
+ Super twangy
Cons:
- Slightly more expensive
Why We Liked It - The Twang King pickups are some of the best Telecaster pickups you'll find. With their easy installation and superior dynamic sound capabilities, you will fall in love with these pickups straight away.
8. Fender Yosemite Telecaster Electric Guitar Pickup Set
The Yosemite pickups are an uncompromising upgrade for your Telecaster. With both neck and bridge tele pickups, you will have all of the tonal diversity you need to play along with your favorite artists. You can experience and enjoy classic Tele twang, and modern cleans all at the same time.
The cleans are nuanced and pleasant. All the hile, you can crank up the volume and gain to get nasty overdriven tones that will set the roof on fire. The attack is exceptional, and you will feel every bit of dynamics that you want out of these pickups.
They are pretty affordable compared to many of the other pickup sets we have featured. You may need to get a professional to help you set up these pickups as they are not solderless.
Pros:
+ Diverse tonal capability
+ Great attack
+ Bright and focused tone
+ Tele twang and smooth modern sound
+ Affordable
Cons:
- Need to get them set up
Why We Liked It - The tonal diversity you'll get is truly exceptional. The bridge pickup is super hot and screamy, while the neck pickup gives you a ton of smooth punch for a varied sound quality. They are pretty affordable and would be one of the best sets of tele pickups for the money.
Telecaster Pickup Buyers Guide
What to Look for When Buyer Telecaster Pickups
Budget
The first thing you'll want to consider is your budget. You can experience a wide range of capabilities and styles with telecaster pickups. Some cost a lot more than others. However, more expensive doesn't necessarily mean better.
Some of the more expensive pickups are designed so you can install them yourself, meaning you won't have to spend the money on a full setup. Consider this when you're buying your pickups because you may be better off getting a more expensive set that you can install yourself.
Tone
Telecaster pickups come with a wide variety of capabilities, meaning you can enjoy vintage screaming, the raw tones to smooth tones of a telecaster, and humbucker-style sounds. Fender has created pickups for every style of guitar player. You can make your tele sound precisely the way you want it to.
If you want vintage sound, go with the Vintage reissue pickups. If you want noiseless, smooth modern tones, then the Gen 4 noiseless Tele pickups may be the way to go.
Installation
How easy is the installation of your pickups? If you want to do it yourself, there are plenty of telecaster pickups that you can choose from. However, there are not always a ton of tones available in solderless, home installation style pickups. You may need to consult a guitar tech to get your ax up and running.
Sets vs. Single Pickups
If you're a seasoned guitar player, you may be looking for a single pickup. Tele pickups come in sets, and they also come in singles. For instance, if you're a lead guitar player and mostly play on the bridge, then you may want to have a complimentary neck pickup with a little more of a vintage tone. Conversely, if you want a more nasty sound on the lead setting, tele bridge pickups can give you a type of bite that some other single coils can't. You don't necessarily need to buy in a set if you're open to giving your guitar a unique sound and look.
Magnets
The magnets used in your pickups will make a bit of a difference. Most of the best Telecaster pickups use Alnico magnets. There is a big difference between the quality and sound you'll get out of Alnico II's and Alnico V pickups. Alnico 5 magnets are incredibly bright and focused. Whereas Alnico 2's are a little muddier and lack the level of precision that newer generation pickups may have, Alnico lV's are the happy medium. They provide a solid tone, with a little bit of that grit that you want from a Telecaster single coil pickup.
Fitting to your Guitar
Not all tele pickups are going to fit your guitar. As you can see, the holes built for pickups are a certain size. A single-coil hole is not going to be big enough for many modern Humbucker pickups. You'll need to make sure that the body of your guitar is going to be able to house the pickups you plan to install. Otherwise, you'll be doing some serious carpentry work, which may affect the sound of your guitar negatively.
Bridge Pickups
Your electric guitar has two pickup types: the bridge and the neck pickup. If you're getting a single pickup, then you'll want to be sure that you get the right one for the sound you want. The Telecaster is known for a vintage, twangy, raw sound, and both pickup types are available in single packs for you to choose from. The tele bridge will give you the lead tone you're looking for. A Tele lead tone will be bright and piercing, and it should cut through the mix with conviction.
Neck Pickup
The neck pickups on a classic Tele are meant to have smooth and warm tones with lots of attack. A specifically designed tele pickup on the neck will do just that. You will get the clean chord style tones you want, and when you're ready to switch to the bridge, you'll get the screaming leads that will help you stand out among the rest of the band.
Final Thoughts
With all things considered, you should have no problem finding a nuanced, pleasing sound for your Tele. A Tele pickup will give you that vintage raw tone that is renowned the world over. Keep our buyer's guidelines in mind, and you will be ready to rip on your ax with your new Tele pickup configuration.
If you've enjoyed this review by Music Critic, please leave a positive rating:
Wrong positions - Generally speaking, bridge pickups can be wound up to 40% hotter (more turns) than neck pickups. That's why they have a higher output, are less sensitive to higher frequencies, and have a slightly darker sound. Some people like to try pickups in the wrong position, like using a brighter neck pickup on the bridge position for something a little different. If you are a beginner, you should stick to the correct positions before you start to experiment.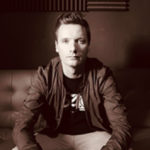 [vc_separator