Wondering what is the best camera is for shooting music videos? Are you curious about what camera the pros use? Or, are you wondering what options are out there if you're looking to make a great music video while on a budget? We pulled together the top 11 cameras that are perfect for creating high-quality music videos.
So you may be wondering, how do you even start to choose the right camera for your music video? What are some of the things you should be considering? Let's take a look at some of the top name brands for shooting film and video. This will get you familiar with the best options out there, and some of the features of each camera.
At a glance:

Our top 3 picks
Our team's top 3 recommendations
Best Overall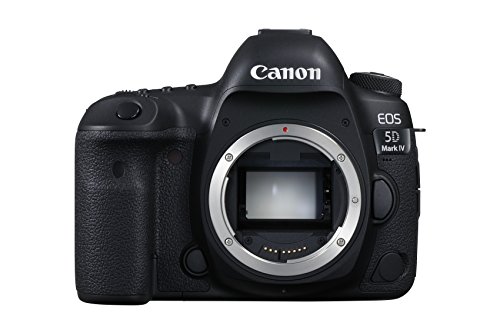 Canon EOS 5D Mark IV Full Frame Digital SLR for Music Videos

30.4 MP full-frame CMOS sensor for versatile shooting
Up to 7.0 frames per second continuous shooting speed
61-point AF system with 41 cross-points for expanded vertical coverage
Premium Quality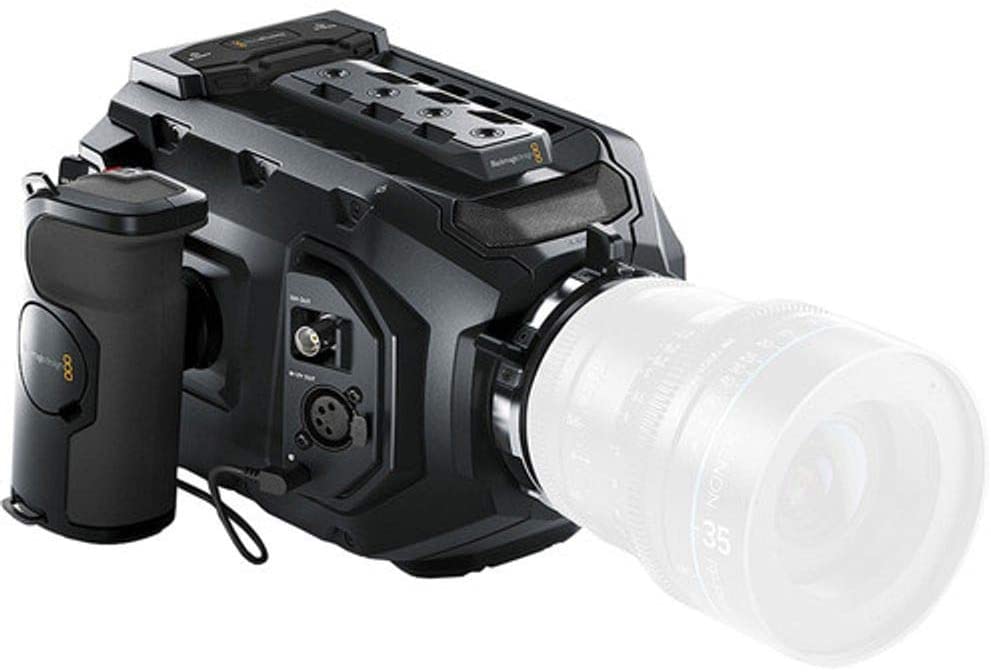 Blackmagic Design URSA Mini 4K Digital Cinema

30.4 MP full-frame CMOS sensor for versatile shooting
Up to 7.0 frames per second continuous shooting speed
61-point AF system with 41 cross-points for expanded vertical coverage
Great value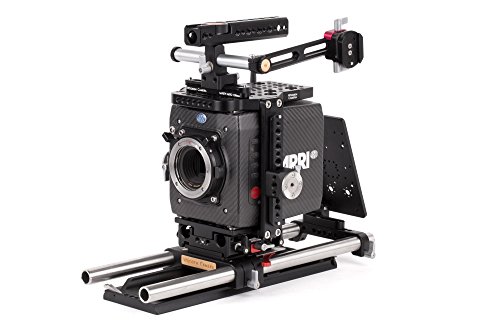 Wooden Camera - ARRI Alexa Mini Unified Accessory Kit

30.4 MP full-frame CMOS sensor for versatile shooting
Up to 7.0 frames per second continuous shooting speed
61-point AF system with 41 cross-points for expanded vertical coverage
The Best Cameras for Music Videos in 2023
1. Canon EOS 5D Mark IV Full Frame Digital SLR for Music Videos
Meet the EOS 5D Mark IV. This full frame digital camera is built upon the powerful legacy of the 5D series. It offers amazing image refinement, performance, and versatility. It's a great option for photographers as well as creative videographers. This is a camera that delivers power and brilliance because after all, an image is really worth 1,000 words.
The superb image quality is achieved with Canon's all-new 30.4 Megapixel full-frame sensor, and it captures highly-detailed video with ease. Focus accuracy has been improved with a refined 61-point AF system and Canon's revolutionary Dual Pixel CMOS AF for quick, smooth AF for both video and Live View shooting. Fast operation is enhanced with Canon's DIGIC 6+ Image Processor, which provides continuous shooting at up to 7.0 fps (note that this depends on shutter speed, aperture, lens being used etc.)
Read Also: 10 of the Best Cameras for YouTube Complete Guide
Additional features such as built-in wifi, GPS, and an easy-to-navigate touch-panel LCD round out the features and make this easily a versatile and convenient music video shooting option.
Pros:
+ 30.4 MP full-frame CMOS sensor for versatile shooting
+ Up to 7.0 frames per second continuous shooting speed
+ 61-point AF system with 41 cross-points for expanded vertical coverage
Why We Liked It
- The combination of Canon quality features such as 30.4-megapixel full-frame senor, continuous shooting speed, and 4k video recording at 30p or 24p make this an excellent option for new and/or creative videographers. You can use it to take still shots just as easily as you can create video, which means you're getting a variety of uses out of this camera. The touch-screen LCD monitor makes switching things up a breeze and right at your fingertips, so you can continue shooting as your set and scenery changes.
Post Production - Don't forget that the post-production process is just as important as the filming of the music videos themselves. You can have a video that's beautifully shot but not well thought out. While tastefully recorded visuals help, it's the storyline and planning of music videos that make them count.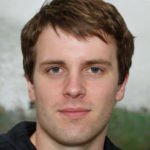 2. Blackmagic Design URSA Mini 4K Digital Cinema
This mini digital camera is here to help you with all your music video needs. This small camera is designed with an ergonomic body to fit more comfortably in your hand. Even though it's so small, this digital camera packs plenty of features. It comes with an array of popular lenses, so you can capture footage and tailor it to the aesthetic you're looking to create. It comes with a global shutter sensor, capable of 12 stops of dynamic range.
This camera is designed to produce cinematic images. Record raw sensor data in a CinemaDNG format. It also features anti-shake and time-lapse options.
The camera can accept dual CFast cards, which means you can record for longer without worrying about switching cards when your camera is full.
Pros:
+ Anti-shake and time lapse
+ Accepts dual CFast cards
+ Record raw sensor data in a CinemaDNG format
Why We Liked It - We really love the design of this camera. The smaller, ergonomic body fits more comfortably in your hand. It's also more balanced. But just because it's smaller, this doesn't mean it's any less powerful than its camera counterparts - this model still packs a punch with an array of amazing features.
3. Wooden Camera - ARRI Alexa Mini Unified Accessory Kit
ARRI is the Hollywood gold standard, and the Alexa Mini is a lightweight, miniature version of the full-sized series. It's a professional quality camera that is as good as it gets for shooting music videos, as well as any other filmography. Its mini size allows users to get up close with whatever their shooting and can get unique and different angles that can be hard to achieve with larger cameras.
The ARRI Alexa Mini Unified Accessory Kit is a professional support package designed specifically for the ARRI Mini camera. This accessory pack includes a number of accessories that provide an even smoother user experience. For example, the Unified Cage (Alexa Mini + LW), which is a form-fitting cage with quick release NATO rosettes and threaded holes for accessory attachment and features a camera baseplate for holding two 15mm LW rods at the correct lens height.
There's also the NATO Handle Kit (Plus, 100mm), which is a quick release handle that attaches to the top plate, has a rotating top grip, multiple mounting points for accessories, integrated shoe mount, and a 15mm/19mm rod opening.It also comes with a Battery Slide, which is an adjustable battery mount that attaches via a Rod Clamp (19mm) and holds a V-Mount or Gold Mount plate.
Pros:
+ Unified Cage featuring quick release NATO rosettes and threaded holes for accessory attachment
+ NATO Handle Kit with rotating grip and multiple mounting points
+ Battery Slide that's adjustable
Why We Liked It - This accessory kit is the perfect complement to using the Alexa Mini and provides a ton of versatility and functionality to the already stellar ARRI Alexa Mini. It's well worth the investment to purchase the accessory kit to improve your experience as you shoot with an industry standard brand name.
Budget Videos - Higher quality footage doesn't necessarily mean better in the world of music videos. For example, many artists are seeking out more of a retro feel in their visuals, which may pair better with an older camera model. If possible, try to figure out your artistic voice before buying more specialized equipment to save you time and money. Also, make sure you're communicating with your artist throughout the pre and post production process.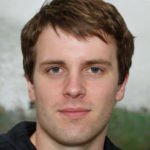 4. Canon EOS M10 Mirrorless Camera Kit with EF-M 15-45mm Image Stabilization STM Lens Kit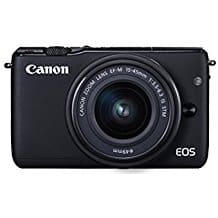 Another very affordable option from Canon, this is a great option for those who are just getting into filming music videos. Because of the quality that Canon is known for, even at a much lower price point than professional cameras, this one still delivers stunning detail even in challenging lighting situations. This is another bonus for those on a budget, since you may find yourself limited in how much lighting equipment you have available for shooting your music videos.
You can also use this camera to take photographs, as well as shoot full  HD 1920x1080 movies at 24p and 30p in MP4 format with ease using manual movie control. This camera has a ton of easily accessible image settings that you can control with Creative Assist, including brightness, background blur.
This is another bonus for those on a budget, since you may find yourself limited in how much lighting equipment you have available for shooting your music videos. You can also use this camera to take photographs, as well as shoot full  HD 1920x1080 movies at 24p and 30p in MP4 format with ease using manual movie control.
This camera has a ton of easily accessible image settings that you can control with Creative Assist, including brightness, background blur, the vividness of color, contrast, warmth, and filter effects.
Finally, you can easily transfer your images and videos to a compatible smartphone, tablet or Canon Connect Station CS100 device with built-in Wi-Fi and NFC capability to continue your editing, as well as share your masterpieces to social media or view on an HDTV.
Pros:
+ 18.0 Megapixel CMOS (APS-C) sensor
+ ISO 100-12800 (expandable to H: 25600)
+ DIGIC 6 Image Processor
+ Hybrid CMOS AF II helps deliver speedy and accurate autofocus
+ Maximum continuous shooting speed of up to 4.6 fps to capture fast action
+ Intuitive touch screen 3.0 tilt-type (180° up) LCD monitor (approximately 1,040,000 dots) for easy accessible navigation.
Why We Liked It - This is a very feature-rich camera that is also affordable and easy to use. It's a perfect option for someone getting into shooting music videos and just starting out with editing. The camera itself is designed to assist with lighting, focus, image quality, and coloring, so it's great for those that aren't quite ready to take on additional tools, equipment, and software to edit their music videos. It's also compact and lightweight, so it's very convenient to take anywhere you need to shoot your videos!
5. Nikon D3300 24.2 MP CMOS Digital SLR with AF-S DX NIKKOR Zoom Lens
This lightweight, the compact camera weighs in at 14.5 oz so it is small, but oh so powerful. Its compact size and light body make it fun and easy to capture photographs or record 1080p full HD video. It captures details as sharp as a tack, produces vibrant colors, and softly blurs the background, all so you can create stunning, amateur music videos.
The included zoom lens opens up you shooting possibilities so you can get macro shots that are crisp and accurate. Your music videos will be smooth and in ultra-sharp HD that you can playback on your HDTV or upload to video sites. You can even apply those fun special effects for more creativity! Like all DSLR cameras, the D3300 has an optical viewfinder that gives you a true view through the lens of the camera—and what a view it is!
If you've been using a point-and-shoot camera, you'll find it easier to frame your shots, follow moving subjects, zoom in on bright sunny days and more. This is an excellent option for anyone looking to step up their music video filming to the next level.
Pros:
+ 24.2 Megapixel DX-format CMOS Image Sensor
+ 18-55mm VR Image Stabilization Lens
+ 1080p Full HD video with sound
+ WiFi connectivity to share photos easily
Why We Liked It - This is a brilliant option for amateur videographers because it has several features such as the 224.2-megapixel image sensor and 1080p full hd video capability, produces ultra-sharp and smooth video, and even comes with a zoom lens, all at a reasonable price. We love that it's tiny and lightweight making it just as convenient to carry around and hold as a smartphone but will produce much higher photos and videos. And finally, it can be used right out of the box - you don't need to purchase extra lenses or accessories to use it with ease.
6. GoPro HERO5 Black Edition Camera
Action lovers can stop their search here! If you're looking to incorporate a first-person point-of-view in your music videos, or you love to record in a variety of outdoor conditions you'll definitely want to check out the GoPro HERO5.
HERO5 Black is the most powerful and easy-to-use GoPro ever, thanks to its 4K video, voice control, one-button simplicity, touch display, and waterproof design. Smooth stabilized video, crystal-clear audio and pro-quality photo capture combine with GPS to make HERO5 Black simply the best GoPro today. The fact that you can even shoot hands-free by using simple commands means you can get very creative in your recordings and angles, creating music videos that are fresh, modern, and on-trend.
For fast and easy editing and sharing, the HERO5 Black automatically uploads footage to your GoPro Plus cloud account to provide easy access on your phone. From there, you can create amazing videos quickly with Quik, the GoPro editing app.  And when it's time to edit and share, HERO5 Black automatically uploads footage to your GoPro Plus cloud account to provide easy access on your phone. Then, you can create amazing videos automatically with Quik, the GoPro video app. Oh, and as a member of the GoPro family, this camera works with 30+ GoPro official mounts and accessories.
Pros:
+ Rechargeable Battery (HERO5 Black)
+ Waterproof unit
+ Curved and Flat Adhesive Mount
+ Advanced video stabilization
Why We Liked It - There is a lot to love about this camera. GoPro is designed to be out in the elements, and are known for their rugged and durable design. This particular camera is waterproof up 33 feet! Its advanced video stabilization means you can get moving and grooving for your shots, and still produce smooth, stunning videos.
We absolutely love the fact that you have the option of shooting hands-free, and with the single touch of a button, the power turns on and the video begins filming automatically. Overall, this camera provides so much versatility in how and where you shoot - from high elevations to underwater, hands-free or with the single touch of a button. The video production is smooth, stunning, and high-quality - for action oriented music videos this is the best camera option.
7. Canon EOS Rebel T5 EF-S 18-55mm IS II Digital SLR Kit
Perfect for budding photo enthusiasts and first-time SLR users alike, the EOS Rebel T5 makes it easy to capture movies and photos that are nothing short of dazzling. It features a powerful 18.0 Megapixel CMOS (APS-C) image sensor and Canon's DIGIC 4 Image Processor for easy recording of HD video and high-resolution photos and has a huge 3.0-inch LCD screen for Live View recording and review, which is perfect for reviewing the shots of your music video in real time to make sure you've got exactly the shots you need.
With a 63-zone, Dual-layer metering system, an expanded ISO range for outstanding operation in less-than-perfect light, shooting modes like Scene Intelligent Auto to take the guesswork out of complex shots plus creative options like Canon's Basic+ function and Creative Auto, the EOS Rebel T5 is ready for anything. With a helpful Feature Guide, rugged, lightweight construction and proven Canon design, the EOS Rebel T5 makes EOS SLR photography faster and easier than ever!
Pros:
+ 18 megapixel CMOS (APS-C) sensor with DIGIC 4 image processor
+ EF-S 18-55mm IS II standard zoom lens expands picture-taking possibilities
+ 3-inch LCD TFT color, liquid-crystal monitor for easy viewing and sharing
+ EOS 1080p full HD movie mode helps you capture brilliant results
+ Continuous shooting up to 3fps, Scene Intelligent Auto mode, creative filters, built-in flash and feature guide.
Why We Liked It - The wonderful features that come with this camera make it a great choice for anyone looking to get into the world of SLRs, and it has all the bells and whistles to make creative, gorgeous visuals for your music videos, all without needing extra equipment.
8. Canon VIXIA HF G20 HD Camcorder with 10x HD Video lens , 3.5 inch Touchscreen LCD, HD CMOS Pro and 32GB Internal Flash Memory
This is the first camcorder on the list, and you may be surprised to see one. After all, it's 2023 and don't camcorders seem so 1997 instead? Don't overlook this camcorder because it seems old school, it is a powerful tool and may just be exactly what you're looking for to shoot incredible music videos, but you're not quite able to splurge on a professional camera.
It allows you capture full HD 1920 x 1080p video and has 32GB memory so you'll have plenty of space for all your recordings, and allows you to shoot for up to 12 hours of HD video. With the 24p frame rate option, you can give your footage a cinematic look. Using Cinema-Looks Filters, you can boost that film look with multiple built-in adjustable filters.
The HF G20 features a Genuine Canon 10x HD Video Lens with an 8-Blade iris for more professional-looking video and stills. It has a 30.4 - 304mm (35mm equivalent) focal length. The camcorder is also equipped with a Canon HD CMOS Pro image sensor that supports improved low-light performance and a wide dynamic range.
Pros:
+ 10x HD Video lens (5mm equivalent: 30.4mm – 304mm) with 8-Blade Iris, 3.5-inch touch LCD
+ Canon HD CMOS Pro Image Sensor (1/3-inch, 1920 x 1080 image sensor) with 20% improved low-light performance
+ Up to 12 hours of HD recording to 32GB internal memory (2 additional card slots available)
+ Dynamic SuperRange Optical Image Stabilization and Intelligent IS automatically; Cinema-Look Filter with 9 built-in filters
Why We Liked It - This camcorder produces a lifelike tone and detail thanks to the 24Mbps recording. The VIXIA HF G20 not only captures images in Full HD but records and outputs at 1920 x 1080 as well, which gives you Full HD from lens to screen. We love how this can up your music video game by producing cinematic style films, as well as how Canon's 10x HD Video Lens produces more professional-looking video content.
9. Canon VIXIA HF G40 Camcorder
Compact, capable and easy to use, Canon's VIXIA HF G40 camcorder offers the optical refinement and dynamic advanced performance experienced videographers want in a lightweight and portable package. Using a Genuine Canon 20x High Definition Optical Zoom lens and a new, highly sensitive HD CMOS Pro Image Sensor with improved low-light performance, the VIXIA HF G40 camcorder provides sharp, Full HD video with beautiful highlight and shadow detail in virtually every lighting situation. A DIGIC DV 4 Image Processor speeds up operation and enables the lens's powerful image stabilization for clear and stable images, even when shooting handheld.
A DIGIC DV 4 Image Processor speeds up operation and enables the lens's powerful image stabilization for clear and stable images, even when shooting handheld.
For fluid use in numerous situations, the VIXIA HF G40 camcorder has a 3.5-inch touch capacitive screen, plus a tiltable electronic viewfinder. A host of manual controls is complemented by two modes: Wide DR Gamma and Highlight Priority, which help capture color and detail virtually consistent with how they're seen by the naked eye. Creative options are expanded with a new interval recording option that can capture
Creative options are expanded with a new interval recording option that can capture the fast motion of up to 1200x the original speed. Ideal for an incredible variety of uses, the VIXIA HF G40 is a stellar choice for anyone who requires professional-quality videos on the go.
Pros:
+ 20x High Definition Optical Zoom Lens
+ Advanced HD CMOS Pro Image Sensor with Improved Low-light Performance
+ 1080/60p Recording in MP4
+ Built-in Wi-Fi Technology with FTP Transfer Capability
+ 3.5-inch OLED Viewscreen with 10,000:1 Contrast Ratio and EVF
+ Intelligent Optical Image Stabilization System
+ High-capacity Battery Included
Why We Liked It - This is such an excellent option for taking your music videos to the next level while staying in a very affordable budget range. This camcorder incorporates advanced elements and coatings, helps reduce flare, ghosting and other distracting effects, and delivers sharp, clear images with minimal distortion. There's also a manual ring that allows for even more enhanced and accurate focusing control.
This device gives you high-quality recordings, and the 1080/60p recording captures twice the amount of information as 60i. The result is a greater sense of detail and faithful rendering of moving edges, plus enhanced color and fine tonal gradation, giving your music videos everything Full HD has to offer. If you're looking to explore a more professional level of recording, give this camcorder a try.
10. JVC GY-HM620U ProHD Professional Mobile Camcorder
This camcorder delivers unsurpassed imagery and production value for news, sports, and independent broadcasts - and it works just as well for music videos. Based on JVC's popular GY-HM600, the new 620 is extremely versatile and easy-to-use, with a superior low-light performance for next generation acquisition.
Equipped with a high-quality 23x Fujinon lens and three, newly developed 1/3-inch CMOS sensors, the camera delivers superb sharpness and excellent low-light performance. Its advanced JVC Falconbrid image processor delivers the highest quality recordings in a variety of popular formats that don't require time-consuming conversion for editing. Not only can you produce better quality recordings, but you'll do it in less time than ever before.
Pros:
+ Newly designed 1/3-inch 12-bit CMOS sensors (1920 x 1080 x 3)
+ 23x Fujinon Autofocus zoom lens with manual functions
+ Built-in top handle unit with 3.5-inch color LCD display and two 3-pin XLR inputs
+ HD/SD-SDI, HDMI Outputs
+ Dual SDHC/SDXC memory card slots
Why We Liked It - The professional quality that this camcorder delivers is a sight to behold. The fact that it's marketed as a news camcorder means it's designed for on-the-go use and is durable for no matter where and what conditions you want to shoot in, which makes it an excellent choice for your next music video as well. We love that it produces sharp, clear recordings and that there's no need to take extra time converting the output into various formats for editing.
Compression - Keep in mind that many of the major platforms for music videos, including YouTube, will compress the quality of your video anyway. Taking this factor into account can help you not spend too much on something you don't actually need.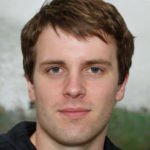 Best Camera for Music Videos Buyers Guide
Canon: This Japanese company is one of the top names in the visual media industry. From shooting 35mm film, digital cameras, and recording equipment, Canon is a leader in this space. Founded in 1937 in Tokyo, Japan, this company has been around and proven their chops. We feature a number of their cameras, as there are options available for various budgets and needs. One thing that doesn't change is the fact that they all produce extremely beautiful quality videos.
ARRI: ARRI Alexa is synonymous with the motion picture industry. It was founded by August Arnold and Robert Richter in Munich, Germany. Originally established in 1917, they developed their first film camera in 1924. When their chief movie camera designer (yes, that's it's own position) developed the world's first reflex mirror shutter in the Arriflex 35 camera, this brand became legendary. Today they have a variety of film cameras that will suit an array of needs. Some of the films that have used ARRIs are 21 Jump Street (2012), Skyfall (2012),Rock of Ages (2012) and Abraham Lincoln: Vampire Hunter (2012).
Blackmagic: The Blackmagic Camera is one of the most preferred choices of indie filmmakers and experimental filmmakers. Why? It's not just the funky name that draws in the crowd - these cameras typically cost less when compared with the top big name brands, and they often perform just as well (if not better.) Blackmagic Design is a product of Blackmagic Design Pty Ltd, an Australian Company that was founded by Grant Petty in 1984. Films such as Avengers: Age of Ultron (2015) and Inside the Belly of a Dragon (2014) are shot on a Black Magic Camera.
GoPro: Did you know that the movie "Furious 7" was entirely shot on Go Pro? This company was founded by Nick Woodman in 2002. GoPro cameras are compact in size options, shock resistant and have waterproof casing structure. It's a top pic of guerilla style filmmakers and is often used to capture stunts and live action from the point of view of the wearer.
Sony: Another well-known Japanese brand, Sony is often associated with top quality electronic equipment. They have also developed high-end professional camera and many are used within the filmmaking industry, with models such as the F55, F3, and F65 being some of the preferred choices.
Nikon: No brand of best cameras would be complete without an inclusion of Nikon. For those of you counting, this is the third Japanese brand featured on this list (they really do know a thing or two about making stellar film equipment!) Nikon was founded in 1917 and is famous worldwide for their cameras, camcorders, binoculars, microscopes, and many other visual instruments.

JVC: Ok, hopefully by now you're seeing a trend: Japan makes excellent visual equipment. Because here we have JVC, a company established in Yokohama, Japan in 1927 as the Japanese subsidiary of the U.S. firm, Victor Talking Machine Company. Born as a company that manufactured phonographs, they also pressed the first record in Japan, offering a rare combination of hardware and software production capability.
Subsequently, as evidenced by the production of the world's first VHS video deck, JVC developed into a leading technological innovator in the audio/video industry, creating new products that are a step ahead of the times for a worldwide audience. Today, JVC continues to innovate and provide high-end professional equipment for visual media.
Some things to keep in mind when it comes to choosing a camera are to consider what style of music video you're making - something featuring lots of first person action shots? Or maybe something more artistic and conceptual? What will the lighting be like - natural or manmade? Will it feature lots of detailed close-ups or more wide expansive shots? Things like resolution, shutter speed, ISO, and overall quality of your music video. Read on to learn about each of the options on our list to find the best camera for your music videos.
Top Pick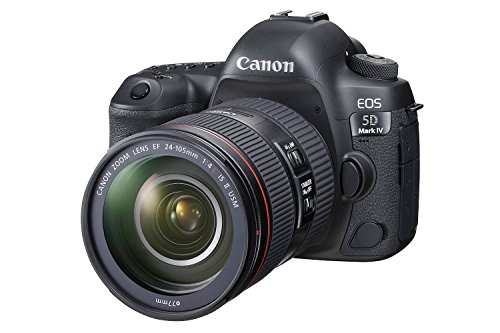 This is a perfect, all-around option for shooting beautiful quality music videos. Because it offers a broad variety of applications, from high definition video to stunning stills, this camera gives you so much versatility for all your shooting needs. Fast processing, continuous shooting capability, and sharp focus accuracy will produce stunning results that live up to the quality that Canon is known for within the visual world.
It features the iSA Intelligent Scene Analysis system to provide immense image analysis in an instant, making necessary corrections along the way. The sensor enables Canon's anti-flicker function, which detects the frequency and phase of a light source's flicker (such as a fluorescent light) and captures images near the point of peak brightness when the subject is most likely to be well illuminated. The EOS 5D Mark IV also incorporates Canon's Intelligent Tracking and Recognition system (iTR AF) that detects and tracks subjects, automatically switching the AF point to optimize tracking.
Using tracking algorithms tailored to recognize faces and colors, this system not only helps to quickly and automatically select the ideal capture settings but also serves as a brilliant foundation to the EOS 5D Mark IV's AF system. These details set this camera apart from the pack as they lend themselves beautifully to making stellar music videos.
Premium Choice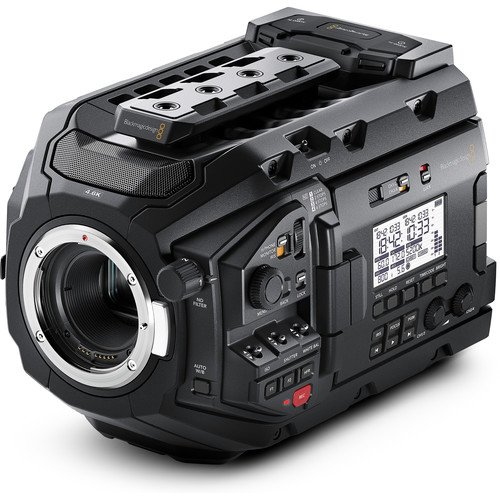 If you're able to afford a high-end option, the Blackmagic camera is perfect for you. The image quality of this camera is stunning and it produces fantastic content. It's a popular choice within the indie circuit because of it being such a high-quality device available at an affordable price (when compared to professional movie-making equipment.) While it's on of the more expensive end of our list, this camera will not disappoint those who decide they're ready for the next level of production for their music videos and can afford to splurge on something that was designed to perform.
You can use a variety of lenses with this camera, which opens up an array of shooting possibilities, and points to the fact that this a choice for someone really looking to expand their video-making capabilities. It also provides the option to maintain an uncompressed raw recording so that you maintain content as true to what you saw as possible, as well as compressed raw recordings at 3:1 and 4:1 to save space while maintaining post-production flexibility. It's details and features such as that that make this option so great and worth the extra funds.
Great Value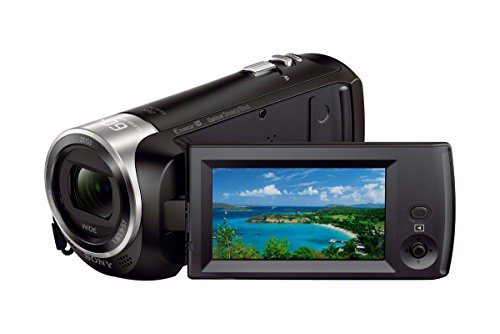 If budget is top of mind, then the Sony HD Video Recording HDRCX405 Handycam Camcorder will be the choice for you. With this camcorder, you can still make excellent music videos, all at a very reasonable price.
Use the 60x zoom to get up close and personal with the action, and shoot stunning settings with the 26.8mm wide angle lens. Face detection and noise reduction mean you get the shots you need, perfectly clear and focused, and you can unleash your creative side with seven different effects for videos and still photos. This camcorder fits snugly in your hand, so you can take it with you where you need to go to get the best shot for your music video. Overall, this is the best option for those looking to create stunning videos and maintain an affordable price point.
With any of the options above, you'll be on your way to shooting stunning music videos. No matter what level of experience you are - amateur or professional - these 11 cameras put out tremendous quality and will work for a wide range of budgets.
Think about if you're looking for something that can double up to take photos and film other types of videos, or if you're for some equipment to dedicate solely to shooting music videos. After checking out these options, there is sure to be one that meets your needs and will have you creating stunning music videos in no time.
If you liked this review, please leave a positive rating:
[vc_separator