This week we're on the hunt for a decent mono-block option to award the title of best subwoofer amp for those who like their audio and bass loud.
If you're looking to install a subwoofer, especially if it's in your car, you'll need an amplifier that has a dedicated subwoofer connection. That, or a mono subwoofer option that sends a single-channel signal, suitable for a singular subwoofer speaker design.
Most factory stock amplifiers in cars are made for radio use and hands-free calling. They may offer a high-output upgrade, but without the necessary connections, most don't allow for a subwoofer as standard fare.
How well your speakers perform relies heavily on your amplifier capabilities, so let's take a look at what's available to provide the power for your subwoofer to dish out those low-end decibels we love.
At a glance:

Our top 3 picks
Our team's top 3 recommendations
Best Overall
RIOT 1100 Watts, Mosfet

1 high and 1 low output channel.
Low pass crossover filter.
Variable input control.
Premium Quality
PIONEER pio GM-D8704 Class FD

1 high and 1 low output channel.
Low pass crossover filter.
Variable input control.
Great value
Rockford Fosgate R250X1 Prime

1 high and 1 low output channel.
Low pass crossover filter.
Variable input control.
View The Best Subwoofer Amp Below
1. RIOT 1100 Watts, Mosfet
Our opening model is from the engineers at Boss, who know a thing or two about car speakers and audio as they make some of the best selling car audio speaker designs on the market.
The Riot model amplifier is a single-channel mono subwoofer option designed specifically to feed your subwoofer. It's a high-output option capable of dealing 1100 watts of peak power at 2 Ohms to your sub-bass speaker.
It can also alternatively provide a 550 watt peak power level at 4 Ohms instead making it a versatile option in terms of application for your car.
It's easy to install a class A/B subwoofer amplifier in your car, which is well designed with a simple layout. It's equipped with a bass boost button and a low pass frequency dial. You can tailor the bass a little and ensure no high-frequency notes are being sent to your sub for maximum audio efficiency.
It has a robust and compact design, measuring 9.1-inches by 10.4-inches with a height of 2.3-inches. It benefits from a MOSFET power supply that keeps it optimal for high-efficiency output. It's protected against shorting with a circuitry adaptation and has a variable input level control, making it perfect for your car.
Pros:
+ 1 high and 1 low output channel.
+ Low pass crossover filter.
+ Variable input control.
Why We Liked It - It is well-built, simple to install in your car, and provides 2 separate single-channel options. It caters to low impedance or high impedance subwoofers. The boost button is a nice touch for those who like to feel the bass, especially best when they're driving in their car.
Placement - When purchasing a subwoofer, it is worthwhile to think about where it can be positioned such that you get the best sounding results from your investment. You will want your subwoofer to be as close to your ears as possible, which might require a little reconfiguration of your space.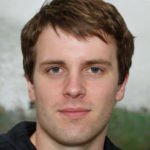 2. PIONEER pio GM-D8704 Class FD
Pioneer is a leader when it comes to audio equipment. It's always a reliable choice, whether you're looking for an amp, speaker, or sub. It's also a good option for a sub amp, which this excellent product is.
The GM-D8704 is a 4-channel amp that is housed in a compact, durable enclosure. The small size allows it to be easily installed. It also means that it can be concealed if it is to be used in a car.
In terms of sound, this product ticks all the right boxes. It ensures that your sub provides crystal clear, distortion-free performance. It also provides a lot of power handling, with it providing you with 1,400w of maximum power. Even when used for long periods, it also remains cool and is unlikely to overheat.
Pros:
+ Four Channels
+ 1,400W Max Power
+ Durable and Compact
+ Won't Overheat
+ Easy Connectivity
Why We Liked It - It's an effective little sub amp that offers easy installation and effective performance. The sound quality is excellent too, as you'd expect from Pioneer.
3. Rockford Fosgate R250X1 Prime
Next on our list is a superb sub amp that's made by Rockford Fosgate. This is a single-channel unit that is well worth paying the extra dollars for if you want to be ensured premium quality.
Despite having dimensions of just 14.5" by 10.3" by 4.3", this is still a highly durable little unit. That's down to the cast iron that it's constructed from. This unit is almost indestructible.
In terms of power handling, it ticks the right boxes too. It's got an RMS of 150W when at 4 Ohms, as well as 250W when at 2 Ohms. If you've got 8" or 10" subs that run at 4 Ohms, then you can run both of them at the same time through this amp.
A key feature is the 'Remote Punch Level Control'. This piece of tech allows for optimal audio performance as it will adjust to the acoustics inside your car.
Pros:
+ Durable
+ Good Power Handling
+ Remote Punch Level Control
+ Easy Installation
+ Premium Amp
Why We Liked It - If you're willing to spend a little extra on a premium sub amp for your car then you can't go wrong with this superb product.
Speaker Quality - The type of subwoofer in which you'll invest will be largely dependent on the quality and purpose of your speakers. If your speakers are relatively inexpensive, a high-quality subwoofer will not be particularly useful. A high-quality pair of speakers, however, will greatly benefit from a larger subwoofer purchase.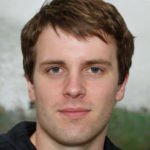 Now over to another leading industry giant, Alpine, for a great alternative that competes with the best of them.
This amplifier is competitively priced and shares the majority of the specs above, giving the Rockford Fosgate a run for its money. It has a 500-watt peak RMS channel at 2 Ohms or 300 watts at 4 Ohms.
It has also been recently updated to a D class model with a 40% smaller chassis. The circuitry is well-designed to eliminate overheating and shorting. It now has a new snap-on terminal cover to facilitate a super-simple install.
This subwoofer amplifier has speaker-level inputs that don't require a remote cable, as the amplifier has a built-in line output converter (LOC) and can automatically sense the voltage required tailoring itself respectively.
Pros:
+ 500w @2/ 300w @ 4
+ Class D amplification.
+ Competitively priced.
Why We Liked It - It's super-compact and well-made. It provides a versatile option and will suit the majority of needs. It isn't the punchiest subwoofer amplifier on the market, but the tones have a great deal of warmth to them and that's a major factor in our books.
The Rockville 4000 Watt model is a great high-output solution that gives your subwoofer amplifier a real rumble.
It's another Mosfet powered option with a compact enclosure. This subwoofer amplifier is a high-performance model that provides up to 2000 watts over a single channel, with an impedance of 2 Ohms or 1200 peak RMS over a 4 Ohm line.
It's a well-engineered D class amplifier with high-quality optical couplers. It has full IC-controlled protection circuitry with the under-voltage protection set at 10-volts and the over-voltage protection at 16-volts.
This amplifier is built with a durable chassis and is CEA compliant and rated with less than 1% distortion despite is high-powered nature.
It has a fully Adjustable 12 dB / octave Crossover, a phase control switch, and a low-pass filter that ranges from 50Hz – 250Hz with a proprietary subsonic Filter that adjusts between15Hz - 55Hz.
The subwoofer amplifier is equipped with a remote dash mounter subwoofer bass control that allows you to adjust the equalization to your liking. You can also mute it, and it benefits from the companies' Delay Soft Start System to prevent blowing your speakers, making this the best subwoofer amplifier for those who accidentally leave their audio too high.
It comes with a detailed manual and all the necessary mounting accessories, including the screws.
Pros:
+ High-powered.
+ Adjustable crossover and subsonic filter.
+ Bass equalizer dashboard remote with mute function.
+ Circuit protection and a delayed soft-start system.
Why We Liked It - It is incredibly efficient and benefits from sophisticated engineering. This enables it to dish-out huge amounts of power. But it doesn't have the typical problematic circuitry draw-backs associated with high-powered sets.
Next, we have selected a subwoofer amplifier pairing that might save some of the hassles of finding compatible options separately, creating a perfect audio system. Hot off of the Terminator series line from MTX audio the TNP212D2 is a dual subwoofer for trunk-mounting that comes with the right amp for the job.
First, let's discuss the subs themselves. They are a well-manufactured pair of 12-inch speakers that have a hardy sealed enclosure, made from medium-density fiberboard and carpeted.
The driver components are efficient, and the cones are rigid enough and flexible enough to deal with sub-bass frequencies. They each handle 200 watts peak RMS power, totaling 400 max between them both.
The amplifier delivers exactly that; it features a variable high and low-level crossover for equalization and can be connected to your average, middle of the road radio speakers as well, making it good for the car
Pros:
+ Dual subwoofer and amplifier set.
+ 400-watt peak RMS power.
+ Easy installation.
Why We Liked It - They are durably made and could well be the simplest and best solution for those looking for a bit of extra bass definition, without the knowledge and know-how of sourcing their set-up.
7. Ignite Audio Mono Block
Next up, we have an affordably priced no-frills option which keeps it simple for installation and operation.
It's another top-quality class D amplifier that is capable of very high-output similar to the Rockville we already nosed at.
It is a 4000 Watts Peak Power subwoofer amplifier with a power handling of 750 Watts at 1 Ohm, 530 watts at 2 Ohms, and 530 Watts or 300 Watts at 4 Ohms.
It features a quality, solid construction and comes with a minimalist dash-mount remote that simply has a volume dial. This attenuates the bass levels as it is maximized for excellent audio. This amplifier has compact dimensions that give you more wiggle room when deciding where to put it in your car.
This amplifier well-engineered with optimized circuitry that produces good power and clear sound quality. It benefits from advanced over-heating features that keep it reliable. It has a great signal to noise ratio and great sensitivity that allows it to amplify low-level inputs well.
Pros:
+ Well-constructed.
+ D Class amplifier.
+ Optimized circuitry.
+ Low-level sensitivity.
Why We Liked It - It is another competitively priced high-output power amplifier option to consider with reliable circuitry and efficient performance. It also has compact dimensions for your car.
8. Sound Storm LOPRO10 Amplified
Our last selection is something a little different and a fantastic solution as a car amplifier, where something that caters to a smaller space is needed. The LOPRO10 from Sound Storm is a slim-fit subwoofer that features its own built-in amplifier for one of the simplest installs out there.
It has a Mosfet power supply to improve its performance by lowering its gate-to-drain feedback capacitance and speeding its switching capabilities up.
It is well-made, the subwoofer features a 12-inch speaker driver that has a great response. It is equipped with a low-pass filter to help direct the correct frequencies to your sub and create excellent car audio.
It has high-level inputs for non-traditional RCA speakers as well as low-level inputs (RCA) and can connect directly to your factory-installed radio.
It has a variable boost so you can again shape your bass EQ until you are happy.
Pros:
+ Sub with built-in amplifier for excellent car audio.
+ High/low level inputs.
+ Variable bass boost.
Why We Liked It - This is a simple sub-solution which has a dedicated amp within its confines, saving plenty of space and making for excellent car audio and power.
Subwoofer Amp Buyers Guide
Amplifiers can be difficult to source because many of us are unsure when it comes to configurations and impedance. Add to that a whole bunch of confusing jargon and you quickly find yourself in way over your head.
To clear things up, we are diving into speaker amplifier terminology. This should help you read through the marketing spiel and find exactly what you need.
What Does Mosfet Power Supply Mean?
Mosfet is an acronym for Metal Oxide Semiconductor Field-Effect Transistor which is what a Mosfet power supply utilizes to perform. This gives it the ability to cope with the wavering between full-conduction and non-conduction, giving it an ultimately better output power and efficiency.
The power construction resembles a 'V' shape and is also sometimes referred to as a V-set or V-Mosfet. They first came into commercial use during the 1970s and have a few advantages.
They are faster working, with more power, and their transit frequency is better. This means they require a simpler form of short-circuit protection and are less likely to breakdown or fall prey to secondary problems.
They handle higher transient currents better, without Beta droop (the biggest cause of distortion from current draining) and rely on much smaller sized driver transistors to function. This means they can be used within smaller applications. They also switch devices off more rapidly which eliminates crossover distortion.
What Does RMS Mean?
RMS stands for route mean square, a mathematical calculation of the mean (the average found by dividing the sum of numbers by the total number of terms) of a set of square numbers.
Simply put, this describes the maximum peak level of output power that an amplifier can produce in a single split-second, for the loudest part of a song. This doesn't refer to the maximum constant output power which will typically be much lower.
Amplifier Classes
You may have noticed that amplifiers are classified with one or 2 letters but you might be surprised to know that this doesn't define them best to worst or vice-versa in alphabetical order.
This is because they aren't actually a grading system. The letters instead are a reference to how efficient their wave functionality is.
All amplifiers conduct through wave-forms. A class A amplifier conducts throughout 360 degrees of a wave-form. This means in a single-ended design they are less likely to have a background hum as distortion levels are reduced. They function in a push/pull manner, with 2 outputs sharing the positive and negative portions of a wave cycle.
An A-class amplifier essentially requires a high-level current flowing continually even when there's no output power in the process. This gives you quality audio, which is why they're often raved about by those with an appreciation for audio quality, but this unfortunately means that they have to conduct at all-times.
Conducting continually leads to high amounts of wasted energy which is converted into heat. The build-up can cause over-heating issues. The circuitry for an A-class amplifier also requires a much larger chassis comparatively.
A B class amp has the same single-ended push/pull functionality but it makes sure that only half the devices are working at any given time each covering one 180-degree portion of the 360-degree wave.
This is more efficient with less wastage but it does create a nominal delay between the two amplifiers.
This is why we see more class A/B models on the market, which essentially provide a combination of both methods and boost the efficiency a little more.
There are also G and H class speakers which we will skip-over as they are irrelevant to this particular article.
D-Class amplifiers are the most efficient on the market and therefore arguably the best. This is because they can rapidly fluctuate the devices connected between an on and off state. Having the ability to idle allows power consumption to be fully utilized optimally.
They can provide much higher-outputs because of their design specs and are also less susceptible to over-heating issues. They are also able to be contained in a much smaller enclosure, making them a compact option and giving you more choice and freedom over where to install them in your car.
Conclusion
You can't install a subwoofer without the correct amplifier for the job, a mono-block single-channel addition is a sensible solution and fortunately, there is an abundance of capable models to choose from.
Finding the right amplifier for your subwoofer can be tricky if you aren't down with the lingo, we hope our guide, though heavily technical, will have shed some light on the subject. And hopefully, you'll find the right audio system for you.
If you are unsure you can check the web for some DIY installation guide videos and if needs be, enlist a professional to do it for you, ensuring you get the best audio system.
We've gathered a decent variety of options to suit a range of needs and trust that we will have covered all of our bases with our wide selection. We are confident we've chosen some of the best available and wish you luck sourcing the perfect power-head for the job.
Expert Tip
Never judge an amplifier by its brand spanking new subwoofer. A subwoofer actually requires a breaking-in period of 3-4 hours use. If you are shopping for a subwoofer too then you can check out our car subwoofer articles for inspiration.
Did you Know
Some people believe the D in D Class amplifiers stand for digital but this is nothing more than a misnomer, in fact, it was just logically the next available letter because C class was already taken and used by amplifiers which aren't constructed for audio use.
If you've enjoyed this review by Music Critic, please leave a positive rating:
Utility - Are you using your subwoofer as an attachment to your computer, as an auxiliary to a home theater setup, or as a supplement to your car stereo system? The receiver of each stereo system might not accommodate a subwoofer output, a problem that can be easily solved with the purchase of a set of speaker cables.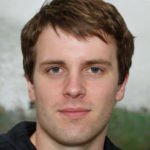 [vc_separator