In store for you in this installment, is a cheeky gander at a superb selection of the top 10 best DJ mixers.
In our usual "10 best" format, we are going to break down their benefits into helpful bite-size chunks, so that you can chew through their info and find one to suit your individual taste.
Each makes for an exciting entry, and some have pretty impressive capabilities in terms of interfacing, live arrangement, scratching and curve manipulation.
The DJ Mixer marketplace is jam-packed with competitive items all aiming to out-reproduce one another at a lower price. The sheer amount on offer can leave you lost as to where to start.
As ever, we have prepared a thorough buyers guide and taken your most popular predicaments to answer in our FAQ section.
At a glance:

Our top 3 picks
Our team's top 3 recommendations
Best Overall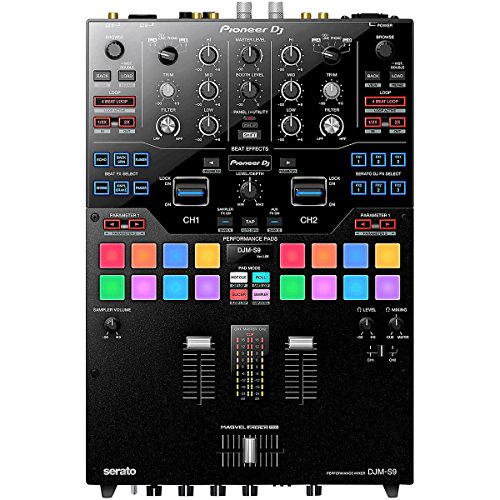 Pioneer DJ DJM-S9

Fully assignable.
Good range of pre-sets.
Instant integration with Serato DJ Pro.
Premium Quality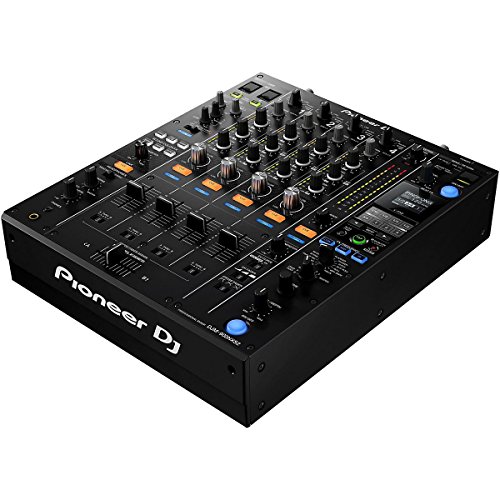 Pioneer DJ DJM-900NXS2 Professional

Fully assignable.
Good range of pre-sets.
Instant integration with Serato DJ Pro.
Great value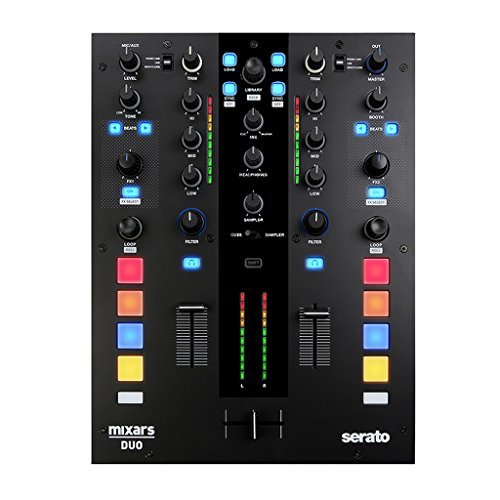 Mixars DUO MKI

Fully assignable.
Good range of pre-sets.
Instant integration with Serato DJ Pro.
View The Best DJ Mixer Below
The DJM S9 has been specifically designed with popular software Serato DJ in mind. It seamlessly integrates and works as a two channel battle mixer. It functions as a fully MIDI assignable DJ controller and works via USB.
It features a fully configurable Magvel Pro cross-fader and 6 customizable FX buttons and pads making it a versatile control for sculpting your own DJing style.
Users can adjust the feeling dial to access control over operational load and modify the curve and reverse settings.
The pads function as triggers for the following, hot cue, roll, slice, and loop. They can also be configured to the Serato function mapping as a remote trigger.
Everything is easily kept track off with the EL display, which indicates modes that you can color adjust form Serato itself to maintain a visual reminder.
You can fire up preset beat effects on the beat FX and Pro FX buttons, an additional 2 memory banks means you can map all your favorites with ease.
The FilterFX dial allows users to rotate in other filters such as Dub, Echo, Noise and Pitch.
Other notable features include its enhanced distortion free mic input and clip display for monitoring levels against peaks.
It also comes with a free Melodic App which is a cue point drumming App designed to help users learn and perfect pad drumming a technique that is on trend with modern DJs.
Pros:
+ Fully assignable.
+ Good range of pre-sets.
+ Instant integration with Serato DJ Pro.
Why We Liked It - It is a well thought out mixer design with trendy pads, it seamlessly integrates with one of the most popular DJ workstations.
Decks - If you're looking for a budget option and you're just starting out as an amateur DJ, you should be just fine with a two deck mixer model. If you're an advanced DJ looking to step up your game and get more ambitious, you could benefit from a four deck mixer model.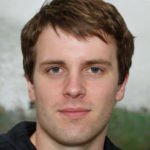 2. Pioneer DJ DJM-900NXS2 Professional
This is needless to say, the pro version of the DJM we have reviewed above. It features studio-quality refined on-board digital signal processing which gives a much truer representation of analog sound. The upgrade sees it performing at 96kHz/64-bit which makes it a high quality, low jitter clocking studio level piece of equipment.
Sweep, Filter, Crush, Dub-Echo, Noise and Space effects are available on each of it's 4 channels to color your sound.
It has standard 3-band EQ, which has been enhanced along with the fader curves, controlled by its robust Magvel faders. The faders are supported by 2 metal shafts for added durability. The large x-pad engages 14 different beat effects, and all parameters can be adjusted and kept track of on the optimized Led screen. Some effects include spiral, ping-pong, roll, slip-roll, vinyl brake, and Helix.
It has a lot more versatility with its independent send/return, 4x phono inputs and 2 USB ports giving users more flexibility over their chosen setup. It also has a link connection, which gives the added opportunity to connect up to 4 players and share one source (PC or Mac via USB).
Pros:
+ 64-bit premium quality product.
+ Extensive Filter and Effects controls on board.
+ Can be linked to other DJs
Why We Liked It - It is a really easy interface you can add echo to vocals, double-up rhythms with the touch of a button. The link feature means you and your mates can collaborate in real-time.
Another MIDI control option for use in conjunction with SERat DJ Pro is this awesome affordably priced offering from Mixars. It is a more contemporary style kitted out with pads as well as dials for simple one-touch interfacing between you and your software mapping.
It is a 24-bit/96kHz audio interface and has been significantly redesigned from previous model versions to combat dirt build up. It is a 2 channel battle mixer, in the same vein as the Pioneer DJM. It features the all-important crossfader (a PRO-X fade Gallileo). Which is sloped and has reinforced supports and can be easily removed for cleaning and lubrication. It gives users definitive control over curve adjustments.
It features 8 RGB rubber pad to trigger cues and samples and for its low price is highly valuable and comes with a copy of Serato DJ.
Pros:
+ New and improved crossfader.
+ 8 dedicated trigger pads.
+ Free software.
Why We Liked It - It has a much lower price tag and allows users to remotely control with ease and efficiency. It comes with a copy of Serato DJ and makes a good choice for a beginner because of its package nature.
Special Features - Many DJ mixers will come with a bevy of effects and features perfect for jamming out on the dance floor. These effects can include crossfaders, EQ & volume control, headphone jacks, filters, and USB ports. Depending on what you're looking for, you can find models that come with all of these add-ons and more.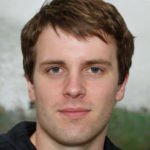 The DDM4000 is a expertly crafted, 5-channel digital DJ mixer with a beat synchronized sampler a highly sought after function that can be used as a beat-controlled looper. It allows users to sample incoming audio and loop it to the BPM, once continuously looping you can swap disks and queue up new tracks to mix back in.
Every channel has 3-way equalization control, up to 12DB of boost and a kill option, each can be monitored independently with headphones for mixing.
Channels 1 through 4 are crossfader-assignable the final channel is a dedicated XLR microphone channel with a talk feature that ensures your voice will be heard above all else in the mix.
It features dual effects that incorporate BPM counting technology so you can apply BPM-synced effects such as Bitcrusher, Echo, Delay or pitch shift (to name a few).
Of course, it's midi controller capabilities are where its abilities really open-up you can virtually assign each press button, fader and EQ knob to adjust or trigger what you want by mapping it to your chosen software preference.
Pros:
+ Independent Mic channel with Talk function.
+ 5 total channels.
+ Good range on-board effects.
+ Fully configurable to software as a MIDI controller.
+ Low price tag.
Why We Liked It - It makes for a good in house audio interface because it has the ability to save pre-set preferences in terms of the fader curve Fx settings, EQ, and kill frequencies, which can be saved to user accounts for instant future recall.
5. Allen & Heath XONE:23C
The Xone:23C merges conventional mixing with modern digital DJing into one accessible, affordable product. The onboard DSP incorporates their analog voltage control filter which offers users control over high and low pass filtering, frequency sweeps and resonance control which goes from mild setting to wild.
It also features an FX loop function, to connect to third-party FX units or stacks which then get routed back to your mixer. The input/output options are varied enough to allow good set-up flexibility. There is a line in /phono stereo channels for instruments and turntables. The XLR connections are professional level quality. The monitoring capabilities are also top-notch it has a dedicated booth output with its own volume and a cue mix control with level clearly displayed.
It has a decent sound card to deal with a direct connection to DJing software and back-lit controls making it easier to see in the dark and comes with a copy of Mix Vibes Cross LE software which can be used for instant plug and play mapping to the machine itself.
Pros:
+ Low Price.
+ Great I/O choice.
+ Free Software.
+ Good range of filters.
Why We Liked It - It is an affordably priced solution with good set-up options that allows digital DJs to work in a more hands on, old school manner. They also make an upgraded model now with a dedicated crossfader for scratch performance.
6. Native Instruments Traktor Kontrol S2 MK2
The Traktor Kontrol S2 MK2 is an updated 2nd edition, it has new hardware features that keep up with the new Traktor Pro 2 software updates and add-ons.
It has a better range of I/O options and includes a newly dedicated booth monitoring out switch. It has 2 cue volume controls and mic engage switch for easy muting. All the Knobs are rubberized, you have gain and filter and main volume, FX1 & 2, 3-EQ for each channel, and cue buttons for each deck.
The reason this is advertised as a 2+1 channel desk is that it has a remix deck control dial, to access the top remix slots. It also has line faders and a quick crossfader with a short cutting distance for sharp scratching, the curve can be changed in preferences, to suit your style.
The RGB transport and cue mix controls switch from being hot cue buttons into your top 4 remix slots. You can loop in and out or loop on loop manually or on auto bar loop length. Other controls are the tempo adjust, for beat-matching and syncing the master deck to the other deck.
It also has a flux mode to jump through the song loops, cue points or scratches. The most obvious upgrade is the new aluminum jog wheels, they are activated by pressing on, the sides nudge.
It comes with a serial number for the newest version of Traktor Pro 2 for plug and play, which gives users over 30 different effects which you can switch through and control via the decks. It can be used as a fully assignable MIDI device it can also be used with iOS devices for Apps such as the iOS Traktor DJ App.
Pros:
+ Free software.
+ Double decks with highly responsive joggers.
+ Fully assignable MIDI remote.
+ iOS compatible.
Why We Liked It - It is the ideal choice for Native Instruments ever popular software and has so many features that sync immediately, you don't need an additional turntable.
The Pioneer DJM-450 has been newly remodeled to include some of the popular design features of the DJM-900 NX S2. It is a 2 channel mixer with 64-bit onboard digital signal processing that produces high-quality audio from analog and digital sources. It encompasses the same professional layout.
It features the heavy-duty Magvel fader design for smooth equalization control and has an isolator to eliminate an EQ band in its entirety. It provides easy access to stored tracks and is Mac and PC compatible. It is an ideal mixer for pairing up with a turntable to control Vinyl.
It has 8 built-in beat effects, Delay, Echo, Spiral, Reverb, Trans, Flange, Pitch, and Roll. you can use onboard effect as well as external effects simultaneously, thanks to its independent send/return.
It has pretty flexible connections XLR x ¼" line in, 3RCA, 2x phono/line, mic and Aux, 1 master XLR and 1RCA, 2 Headphones, and two USB ports. It comes with a license for Rekordbox DJ.
Pros:
+ Robust faders for long-term use.
+ Entry level version of the 900 pro.
+ Flexible I/O.
+ Free software license.
Why We Liked It - It is a well built piece of equipment, and has great connectivity options and the software is pretty decent.
8. Native Instruments Traktor Kontrol S
This one makes for a marvelous, touch sensitive, pro level 4 channel/4 deck DJ mixer. It is very well built and supports all audio formats. It has 2 bright full-color displays and provides an advanced and intuitive, hands-on way to deal with your workflow.
It allows for effortless live remixing, users can slice, rearrange, and beat-jump with the 3 modes. Basic hot cue, flux mode to juggle the cues and maintain track position, bend notes and more. Or use freeze to take a snapshot from a running track to rearrange on the beat-pads for performance. There are 16 color-coded pads in total.
It seamlessly integrates with Traktor Pro 2 software, which it comes with a free license for, and also with your iTunes library and auto detect BPM to a high degree of accuracy.
Pros:
+ 4 channels.
+ 3 modes.
+ Seamless software integration.
Why We Liked It - It makes for a great 4 channel option and again comes with free software that instantly maps for you.
9. Reloop RMX-90 DVS Digital Mixer
Next up is another Serato remote alternative to the Pioneer products that are designed for integrated use. It is another 4 channel option that has up-faders to smoothly control your desired curve adjustments.
It is a competitively priced product and provides a good range of input/output options. It comes with a USB hub that has 4 ports and it features 2 Mic inputs, headphones, and an independent booth output. Each channel has dedicated 3 band equalization rotary knobs so that each that can be isolated or killed completely.
It is PC, Android and Mac compatible and automatically maps and integrates for DJ Plattenspielen, DJ control, CDJ, they make a nice set of turntables that sit either side of the mixer but they are an additional purchase.
Pros:
+ USB hub.
+ Android compatible.
+ Dedicated booth out.
+ Old school upfaders.
Why We Liked It - It provides a great alternative and is as capable as the highly praised DJMs reviewed.
The 19MXR makes for a fantastic low priced competitor to end our reviews on. It is a well-constructed, 4 channel mixer.
It features 20 onboard control buttons which are fully assignable and perfectly maps to suit the needs of most major DJ software available. Allowing for a tactile feel of operating a traditional mixer whilst giving users the option to play music and directly control via their chosen software.
It has next-gen digital signal processing and a D core sound card which together capably provide MIDI and analog control.
It features 2 well-balanced XLR outs and USB as well as MIDI Input/Output.
Pros:
+ Good I/O options.
+ Fully assignable MIDI controller.
+ Lowest priced option.
Why We Liked It - It provides a low cost alternative and an entry level AI for those budding DJs out there that can't invest too heavily.
Bits - Depending on the DJ mixer model you're looking at, the bit rate will vary somewhere between 16-bit and 64-bit processing. 64-bit processing will be quite expensive and if you aren't working as a DJ in a professional capacity, you might not want to investment in 64-bit processing as it will rack up the price significantly.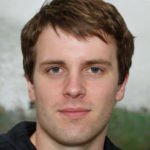 DJ Mixer Buyers Guide
What is a DJ Mixer?
In terms of digital DJing it is a device which you can map to the different key functions of your software, sometimes they are specifically made with receptive software programs in mind. As you can see in the case the pioneer products we reviewed that have been tailored to use for the primary functions of Serato DJ or the Native instruments AIs designed for use with their software Traktor.
The core functionality of a mixer will be it's cross-fade abilities you want to be able to slide in and out smoothly. You should expect 3-band EQ as a given, to decide how much low high and mid in the mix.
Modern devices can be pretty hardcore pieces of hardware, the capabilities are usually pretty diverse as the DJ mixer market has become a very competitive one. Any MIDI controller can be mapped to control whichever function you assign so don't get too caught up if your budget doesn't allow for all the bells and whistles of the higher end models.
What Is The Best DJ Mixer For Beginners?
If you are new to mixing, it is probably a good idea to go for a software dedicated mixer, it will instantly map and give you hands-on control over your sound. Beginners may find themselves overwhelmed with a mixer with too many onboard features. From those, we have reviewed we suggest the Behringer.
What Is A Rotary DJ Mixer?
A rotary DJ mixer is a more traditional style mixer with dials. They went out of fashion when Laptop DJs began experimenting with beat pad cues. They are making a popular comeback because DJing is a very hands-on job some prefer dials for manual control. If you adopt the methods correctly you can pull off some great techniques with a rotary mixer, but they are tougher than some of the newer models with their modern conveniences and autonomous nature.
What DJ Mixer Does Daft Punk Use?
Daft Punk has a large set-up for performing live and their equipment in a very generalized overview consists of a variety of keyboards and synthesizers (such as the MINIMOOG), vintage samplers, pre-amp, and EQ effects stacks and pedals as well as a multitude of software plugins. Their live set-up usually changes from album to album.
They achieve their unique sound ironically with some retro well-loved products. One of their go-to mixers is the 8-year-old Behringer BCR2000 midi controller as well as the Roland DJing 09 Drum Machine which is as infamous as the duo and helped kick-start early house and techno.
Conclusion
There are some fantastic mixers available some have a hefty price tag like the Pioneer 900 pro, but ultimately you get what you pay for it is one of the best controllers around in terms of user interfacing and ease. If you aren't afraid of a little more work then you can get by with some very affordably priced alternatives.
Of our reviews today we are big fans of the Behringer, It packs in a multitude of onboard features and is suitable for traditional DJing as well as direct from your software. If you crave the turntable vibe, without purchasing a digital turntable control in addition to your mixer, then we think the Native Instruments Traktor control S2 MK2 is pretty hard to beat.
Despite their compact size, they nudge responsively and the scratching is great once you adjust to their miniature nature. It truly has some outstanding features and is incredibly easy to use for live permanence with effortless workflow and an authentic tactile experience to boot.
Expert Tip
Choose your software first and make sure you have a DJ computer capable of running its requirements, once you have this sourced you can choose a mixer with it in mind.
Did you Know
Daft Punk famously used the renowned Neve 88R Mixing Console for some of their Random Access Memories Album.
If you've enjoyed this review by Music Critic, please leave a positive rating:
[vc_separator