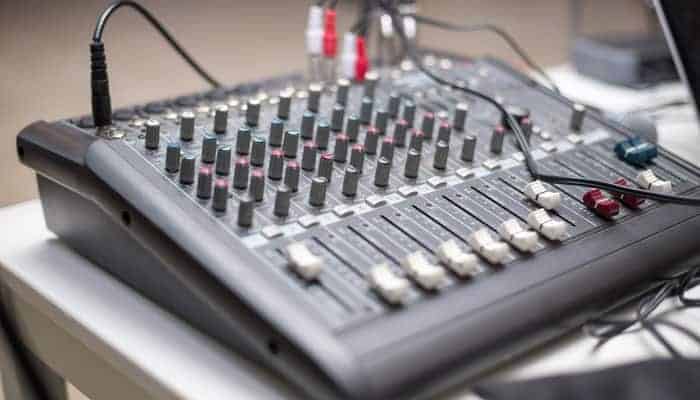 Choosing the very best USB mixer is an important consideration for audio engineers, whether you have a home studio or work professionally at a live music venue. Audio mixers can be as simple as a compact 2-channel box and as advanced as a 24-channel USB mixing board that has 3-band equalizers for each channel, as well as cross-faders, SPX effects, and a huge range of connectivity options.
The best USB mixer for you will depend on your purpose, your budget, and also whether you want to have the ability to record or stream, as well as mix.
To make sure that you find the best USB mixer, then consider this list of the top six USB mixers, as well as the buyer's guide and breakdown that follows it.
At a glance:
Our top 3 picks
Our team's top 3 recommendations
Yamaha MG10XU

Allen & Heath ZED-24

Pyle-Pro PAD10MXU

3-Band Equalizers
Highly Robust
Built-in SPX Effects
Discrete Class-A Mic Preamps
High-Pass Filters

SONAR LE Software
24 Channels
3-Band Equalizers
16 DuoPre mix inputs
5 Auxillary Sends

18v Phantom Power
Compact
Low-Noise Design
Easy-to-use Controls
Multiple Connectivity
View The Best USB Mixer Below
This 10-channel USB mixer is part of Yamaha's much-lauded MG Series. It has three-band equalizers on each of its mono channels, as well as a high-pass filter, which ensures a cleaner, crisper sound. It is loaded with top features, such as single knob compressors, a high-quality op-amp, and in-built SPX effects.
It truly is a top audio mixer, and the discrete Class-A mic preamps are one reason why it is so good. Durability is another great element of this USB mixer, as it has an impact-resistant, powder-coated metal chassis that can withstand a lot of wear and tear.
Pros:
+ 3-Band Equalizers
+ Highly Robust
+ Built-in SPX Effects
+ Discrete Class-A Mic Preamps
+ High-Pass Filters
Why We Liked It - It is quite simply an exceptional 10-channel USB mixer that is a solid investment thanks to its high-quality sound, superb in-built SPX effects, and a very robust, rugged chassis.
Mapping Controls - Don't forget that you can link fader and mixer knobs to almost any effect in your digital audio workstation. You aren't just limited to reverb, delay, and volume – Play around with bpm, automation, filters, and anything else you can think of! Having a hardware control board can make experimentation a lot easier with the right mappings.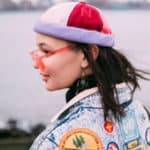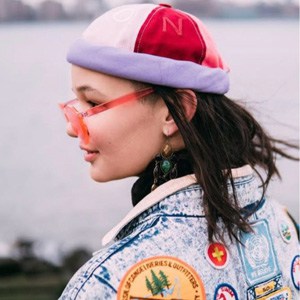 2. Allen & Heath ZED-24
This is one of the best mixer boards on the market. With 24-channels, it offers a substantial amount of options. There are 16 DuoPre mic inputs that use a 2-stage design, which is a great feature if you're looking for a USB mixing board for a home studio.
It syncs up perfectly with the SONAR LE digital workstation software that it comes with, which creates a huge amount of options in terms of usage, as it can be used for recording, live sound, or mixing. SONAR LE also offers you some great effects. Other top features that this USB mixer includes are 10cm professional faders and 3-band equalizers.
Pros:
+ SONAR LE Software
+ 24 Channels
+ 3-Band Equalizers
+ 16 DuoPre mix inputs
+ 5 Auxillary Sends
Why We Liked It - It is one of the best mixers for live sound, recording, and mixing, and with 24 channels – as well as 16 DuoPre mix inputs – then it provides you with a huge amount of options.
This 2-channel, compact USB mixer is quite simply one of the best small mixers around. It offers easy connectivity with all computers, and also offers universal digital audio file connectivity. As a small USB mixer with dimensions of 5.9" x 1.8" x 8.7", then it is highly portable, and that makes it ideal for use during performances.
It features an effective low-noise design and it provides you with signal output through headphones when connected to it. There are two options in terms of input, with ¼" and XLR being compatible. To ensure that it is a reliable USB mixer, it uses 18v phantom power as its source.
Pros:
+ 18v Phantom Power
+ Compact
+ Low-Noise Design
+ Easy-to-use Controls
+ Multiple Connectivity
Why We Liked It - If you're searching for the best small USB mixer, then this is a great option, as it features a low-noise design, is easy to use, and offers a lot of connection choices.
Use Case -Before picking out your USB mixer, don't forget to determine your use case. If you plan on taking your mixer frequently from one place to another you'll certainly need a different mixer than someone planning to mount their mixer on their studio desk.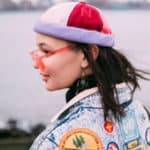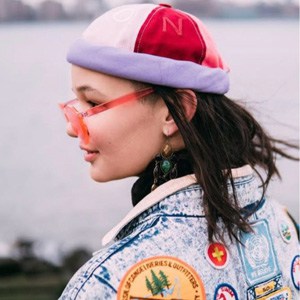 4. Numark M6 DJ
Considered as the best USB DJ mixer, it offers four channels that are perfect for scratch mixing. There is an easy-to-use crossfader which works across the four channels. Each channel also has its own 3-band equalizer, as well as its own cue control. There are faders and slope controls for each channel too.
It offers an incredible amount of options when it comes to connecting to this USB mixer, including line, mic, master RCA, booth RCA, and ¼" headphone inputs. At only 9.6lbs and featuring a sleek design, it is a portable USB mixer that DJs will love.
Pros:
+ Portable
+ Perfect for DJs
+ Lots of Connectivity Options
+ Slope Controls for Each Channel
+ Sleek Design
Why We Liked It
- It is a top USB mixer that is perfect for DJs thanks to its portability, crossfaders, and slope controls, as well as its design that makes it well-suited to scratch mixing./vc_column_text]
This has to be considered as the best 8-channel mixer on the market. It isn't simply a USB mixer, but also a computer recording interface, so it can be used as a USB mixing console for live performances or in a home studio. The on-board controls allow you to alter volume, pan, and the 3-band EQ for each channel.
There are four XLR inputs that include 48w phantom power, but you can also connect to this USB mixer via four line inputs. It has in-built DSP effects that include reverb, delay, flange, and chorus, which are all ideal for guitars and vocals.
Pros:
+ 4 x XLR Inputs & 4 x Line Inputs
+ In-Built DSP Effects
+ 3-Band EQ
+ Doubles as a Computer Recording Interface
+ Sweepable Parametric Mids
Why We Liked It - It's a quality budget mixer for home recording that doubles up as a recording interface, and it also has excellent in-built DSP effects.
6. Akai Professional MIDImix
This budget mixer is loaded with lots of great features. It offers eight 30mm individual line faders, as well as a single master fader. There are also 24 knobs that are used for controlling the equalizer, with three knobs being responsible for each of the eight channels.
Included with this USB Midi controller is Ableton Live Lite, which works perfectly with the audio mixer, allowing you to completely customize your control over it thanks to one-to-one mapping. It is a compact size that enhances its portability but doesn't negatively affect its usability.
Pros:
+ Includes Ableton Live Lite
+ 8 Channels
+ Easy to Use
+ Portable
+ Solid, Durable Construction
Why We Liked It - It's a small USB mixer that is portable, easy to use, as well as durable. And it's also very reasonably priced.
USB Maintenance - Keep your USB cord in tip top shape when not in use to prevent connection issues. In the event that you misplace your USB cord, keep in mind that some mixers require a proprietary connection. Therefore, you'll need to order a new cord directly from the manufacturer in order to power your mixer.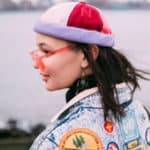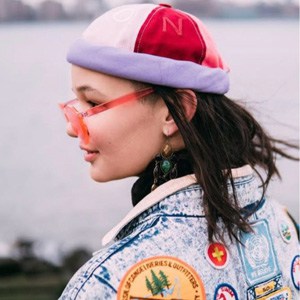 USB Mixer Buyer's Guide
Whether you're a professional audio engineer or a hobbyist with a home studio, finding the best USB mixer is important, both for recording or for live performances or broadcasts. To ensure that you choose the best audio mixer then consider this buyer's guide and breakdown:
Channels
More channels mean more options. The number of channels that the USB mixer provides you with is your most important consideration. If you're looking for a simple setup for a home studio then two or four channels might suffice, but if you're looking for a USB mixer that will resemble a complete mixing board then you may need as many as twenty-four channels.
Of course, the price and physical size of the USB mixer will change once you start choosing a mixer with more channels and that needs to be taken into consideration, but if you have space and money then giving yourself the option of having more channels is a good choice.
Effects
Many of the best USB mixers will come with their own effects. These might include DSP effects – such as flange, reverb, chorus, and delay – or they might be more advanced SPX effects.
Connectivity
A USB mixer will connect to your computer or Mac via a USB connection, but the input options can vary from USB mixer to USB mixer. You could fine line inputs, XLR inputs, RCA inputs, and headphone inputs. Always make sure to check that your new USB mixer offers the right connections for the instruments or microphones you intend to run through it.
Software
You will often find that the very best USB mixers come with some form of software as part of their package. Check what features the software offers and if it isn't suitable for your needs, then make sure that the USB mixer is compatible with a more suitable form of software. The best USB mixer software can be used for mixing, recording, and live performances.
Should you use a USB Mixer or Audio Interface for Recording?
Technically, an audio interface is a better option for recording than a USB mixer, as a USB mixer is designed for mixing live sound. However, most of the best USB mixers will have an audio interface integrated into them, which means that they are versatile and can be used for recording as well as a live performance. Of course, a USB mixer with an in-built audio interface will cost more than a simple audio interface or mixer but you get the best of both worlds.
What's the Top USB Mixer for Podcasting?
If you're a podcaster, then it is important to choose a USB mixer that has enough channels for the number of speakers that you will feature in your broadcasts. If you present your podcast alone without any guests then you only need a 2-channel USB mixer, like the Pyle-Pro PAD10MXU, but if there is a group of you or intend to feature lots of guests then you need more channels, the 10-channel Yamaha MG10XU would be a good option in this case.
What is the Greatest USB Mixer for Recording?
If you want to be able to record as well as mix, then you need to choose a USB mixer that doubles up as a recording interface. The Alesis MultiMix 8 is a perfect example of a USB mixer that works perfectly for recording.
What is the Top USB Mixer for Streaming?
It depends on what type of streaming you do, how many channels you need, and if you want the ability to record too. The Pyle-Pro PAD10MXU is a good choice if you only need two channels, but if you're looking for advanced, professional setup with a huge number of channels then go for the Allen & Heath ZED-24, which has 24 channels.
Expert Tip
Choosing a USB mixer that doubles as an audio interface is imperative if you want the ability to be able to record, as well as mix.
Did you know?
The initials USB stand for Universal Serial Bus. The USB connection was designed in January 1996 and was manufactured for the very first time a few months later in May 1996.
Conclusion
The best USB mixer for you will depend on what you intend to use it for. A compact, the low-priced 2-channel mixer is perfect for a podcast in a home studio but won't be suitable for a live performance of a rock band, where you'll want more channels and possibly some effects too.
The budget has to be considered too, but there are some excellent audio mixers on the market that can be found a rock bottom prices, so make sure that you only settle for the best quality.
If you've enjoyed this review by Music Critic, please leave a positive rating: