As anyone who produces music will tell you, it's the small things that can make a big difference to the quality of a recording. To avoid unwanted echoes or reverb then you'll need to have the best acoustic foam sound panels for home recording. This inexpensive piece of equipment can have a big impact on how professional a recording sounds.
It can be difficult to know which panels are the best, as they can all look and feel the same. Fortunately, we've tested and researched this product to provide you with a list of six of the best. Each of the panels on our list delivers both quality and affordability. They are also designed to be durable, so you won't need to replace them any time soon. Some of them will even enhance the looks of your home studio too.
We haven't just provided you with reviews of these products in our article. You'll also find all the important information you'll need to make the right decision too. After all, each studio is unique, and each home producer has different needs, so you'll want to ensure that you choose panels that suit your specific requirements. To make sure that you invest your money wisely, then check out our buyer's guide at the end of the article, when your frequently asked questions will be answered.
Let's begin with our all-important reviews. If you come across a product that ticks your boxes, then make sure to note it down, so you can return to it once you've read the rest of the article.
At a glance:

Our top 3 picks
Our team's top 3 recommendations
Best Overall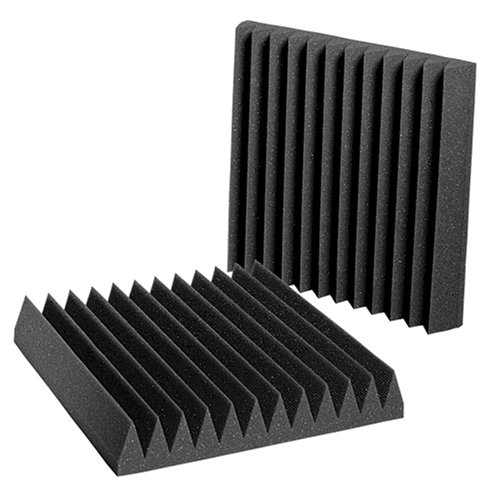 Auralex Acoustics Studiofoam

Small and perfect for spot treatment
2 thick
Cheap
0.80 NRC
Premium Quality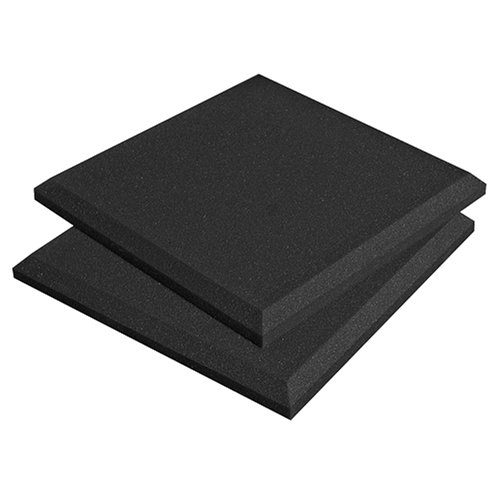 Auralex Acoustics SonoFlat Acoustic Absorption Foam

Small and perfect for spot treatment
2 thick
Cheap
0.80 NRC
Great value
Foamily Acoustic Panels Studio Foam Wedges

Small and perfect for spot treatment
2 thick
Cheap
0.80 NRC
View the Best Acoustic Foam Panels for Studio Recording
1. Auralex Acoustics Studiofoam
Top of our list is a versatile product that is suitable for a wide variety of recording studios. These Auralex Studiofoam panels are two inches thick and come in a small size. That makes them ideal for spot treating your studio. They're also very reasonably priced, which is always a plus.
If you want to find out more about this product, then check out this review. You'll find out lots of detail about the optimal place to put them, as well as an explanation of why. The reviewer also plays some music both with and without the foam panels. You can then hear just how much of an impact they have. Keep an ear out for the echo.
Auralex Studiofoam Wedgies - Tested and Reviewed
Pros:
+ Small and perfect for spot treatment
+ 2" thick
+ Cheap
+ 0.80 NRC
Why We Liked It - The Auralex Studiofoam panels are 1 square foot of 2 inch thick studio foam. They are perfect for problem areas that create echoes. You can choose to use the Aralex Studiofoam panels on their own, or mix them with other foam products.
Isolated Recording - The larger your recording space is, the more difficult it may be to produce an isolated recording environment. Though it may not be your first pick, small spaces like closets can be great beginner recording booths and are also fairly easy to sound treat.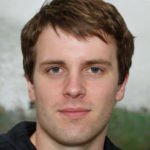 2. Auralex Acoustics SonoFlat Acoustic Absorption Foam
Next up, is an excellent set of acoustic foam panels that's been made by Auralex Acoustics. These panels are designed for professional usage, and considering the quality they deliver, then the larger price tag is to be expected.
These panels are made from high-density foam. This material performs perfectly for ensuring that the acoustics in a studio are optimal through ensuring that mids and highs are reflected towards the mic. There is no need to worry about echoing or other unwanted reverberations when these panels are fitted to your studio's walls.
An impressive feature of these panels is just how durable they are. It's likely that once installed in your studio, you won't need to replace them for many, many years, if at all.
In terms of dimensions, this product is composed of fourteen panels that are each 2" by 12" by 12". Some people might need to trim them if the panels are larger than required, but this can be done easily.
Pros:
+ Effective
+ Durable
+ 14 Panels
+ 2" by 12" by 12"
+ Premium Quality
Why We Liked It - They're premium acoustic panels that are highly effective, making them perfect for a home studio.
3. Foamily Acoustic Panels Studio Foam Wedges
The third product on our list is a set of budget-priced acoustic foam panels that feature an interesting color scheme. This set of panels includes twelve panels, with six being black and six being red. The contrast between the colors works well, and it can add some character to your studio too.
The panels are each 1" by 12" by 12", which makes them half the depth of the previous product on our list. They're highly effective considering the low price. They're best suited, in our opinion, for spot treatment. If placed in the optimal locations inside your home studio, then they'll eliminate unwanted reverberations so you can have better audio quality for music, streaming, or broadcasting.
This product is also made in the USA. There's little to fault the manufacturing standards, with the panels seemingly built to last.
Pros:
+ Durable
+ Red and Black
+ 12 Panels
+ Made in the USA
+ Low Price
Why We Liked It - These panels are very reasonably priced, which makes them a great budget choice for spot treatment inside your studio. We also love the contrast between the black and the red colors too.
Soundproofing - Know that you don't have to necessarily cover the entire recording space head to toe in foam panels in order to get an isolated sound. Do make test recordings before you sound treat your space in order to have a fair comparison. If you're not sure where to start, there is a whole library of free resources on sound treating available on YouTube and other sites.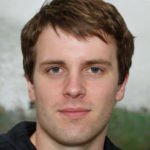 4. ATS Wedge Foam Acoustic Panels
If you're looking for panels that can cover a whole wall or you need to spot treat larger areas, then this product from ATS is ideal, in our opinion. These wedge foam panels are twice the size of the previous products on our list. They have a surface area of two square feet.
They also come vacuum-packed, which helps to keep the cost of shipping low. We found them to settle very quickly once removed from the packaging.
To find out more about these panels, then check out this review where they're tested. It's a short video that will show you just how much difference they can make. We highly recommend that you take a few minutes to watch it.
ATS Wedge Foam Acoustic Panels Review (Before & after)
Pros:
+ Very effective
+ 2 square feet
+ Easy to put up
Why We Liked It - These ATS acoustic wedge foam panels are very affordable and are highly effective at absorbing high- and mid-range frequencies and even low frequencies too.
5. Siless Acoustic Foam Panels
There's no doubt that when it comes to value for money, these are some of the best acoustic foam panels on the market. They provide you with the double effect that all quality panels are capable of. That means they block noise and absorb sound. This product is studio-grade, despite the budget price tag.
They come in a pack of twelve. Each panel has dimensions of 1" x 12" x12". If you're planning to use them in a recording or home studio, then you can also rest assured that they won't spoil the décor, as they have a very unique, eye-pleasing look.
Pros:
+ 1" x 12" x 12" size
+ Pack of twelve
+ Stylish looks
+ Effective and lightweight
+ Great value for money
Why We Liked It - This is a great pack of acoustic foam panels that are very affordable, lightweight, easy to install, and, above all else, offer excellent value for money.
6. Auralex Acoustics Roominator Acoustic Absorption Kit
If you're looking for an effective, easy-to-install sound dampening kit for your small home studio, then look no further than this excellent Auralex product.
It offers you 36 square feet of material that comes in a classic, charcoal color. With the kit, you also get high-quality mounting tabs, so you can easily attach the panels to the desired areas in your studio.
This is the perfect kit for a beginner who is just setting up their first studio. If you want to know more about it, check out this review!
Auralex Roominator Kits And Free Analysis Review - TheRecordingRevolution.com
Pros:
+ Everything you need
+ 36 square feet in total!
+ Great for beginners
Why We Liked It - This kit contains everything you need for a small studio, including 18 DST-112 panels, 18 DST-114 Panels, and EZ-stick pro mounting tabs In total, you get 36 square feet of material. You could also use this product for a vocal booth.
Acoustic Foam Panel Buyers Guide
Now that you've read our reviews, then you should hopefully have found a set of acoustic foam panels that meet your requirements. There's a good chance, however, that you've still got some questions about this product. Perhaps you're unsure what the panels are made from. You might also not know how many you should buy. You'll also be wondering where the optimal place to mount there might be. There's no need to worry. We'll now answer all those questions you might have.
In our buyer's guide, we'll provide you with all the key info about acoustic foam panels. Make sure to take the time to read this guide carefully. If you do, then you'll not only make a wise purchase, but you'll also be ready to mount the panels as soon as they arrive.
Let's begin with the most important question of all ...
What are Acoustic Foam Panels and What are They Made From?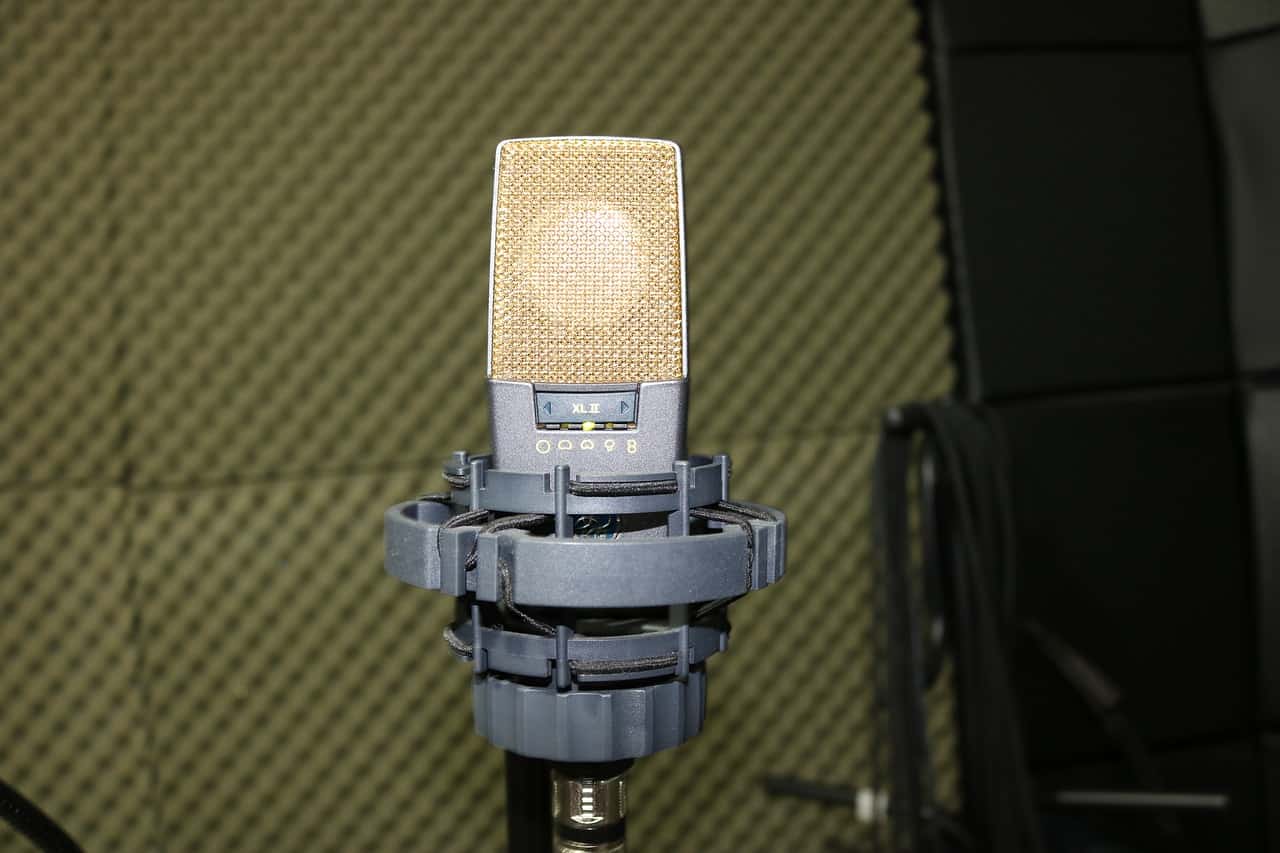 If you're new to home recording, then you've likely been researching what you need for your studio to capture professional-level audio. Acoustic foam panels will be one of the pieces of equipment that you've probably found recommended many times. But do you know what they are?
Fortunately, they are quite simple. The panels are made from foam and are places on hard surfaces, such as walls or ceilings. Rather than sound reverberating against these hard surfaces - which cause echoes and reverb - the sound is instead dampened. This adds warmth to your recording, as well as making it sound more professional.
Acoustic foam panels aren't just suitable for people who record music. They are also highly recommended to anyone who records YouTube videos or podcasts. By dampening the sound and removing echoes, it makes your voice sound clearer, warmer, and more natural. They also help to remove unwanted background noises too.
This product comes in a huge range of shapes, sizes, and colors. Normally, they can be cut into a shape or size that suits your needs. The most common material used for these panels is polyurethane foam. You'll notice that they are often either wedges or pyramids. That's because these shapes are the most effective at catching soundwaves.
Not For Soundproofing
It's important to note that acoustic foam isn't used for studio soundproofing. You won't use this material if you want to stop sound from escaping your studio. Acoustic foam panels aim to enhance the sound quality of your recordings, not block out sound.
Let's take an example. Imagine you're singing in your bathroom. With all the hard surfaces, your voice echoes and reverberates. If you were to sing in your bedroom, however, you'd notice that there isn't the same echo effect. That's because your bedroom has lots of soft surfaces and textiles that soak up the soundwaves. By using foam panels, you are creating the same effect.
Acoustic foam doesn't block low frequencies. It only helps you with mid and high frequencies. If you have a problem with low frequencies, you will need a much thicker foam. You can easily find sound-blocking bass traps that will take care of the low frequencies. We recommend that you use both products in your home studio for optimal recordings.
How many Acoustic Foam Panels will I need?
The number of foam panels that you need will, of course, depend upon the size of the recording studio.
Fortunately, there's no need for complicated algebra to work out the optimal amount for your studio. There's an excellent website that does the job for you. Visit https://www.audimute.com/acoustic-noise-reduction. You'll just need to enter the dimensions of your room and you'll be told how many panels you'll need.
You'll also be given three options, so you can choose a product that's best suited to the style of room your studio is in. There's a possibility to select the recommended treatment, high-intensity treatment, or light treatment.
Make sure to go through this process before you order one of the products on our list.
Do Different Acoustic Foam Panels Offer Varying Degrees of Noise Isolation?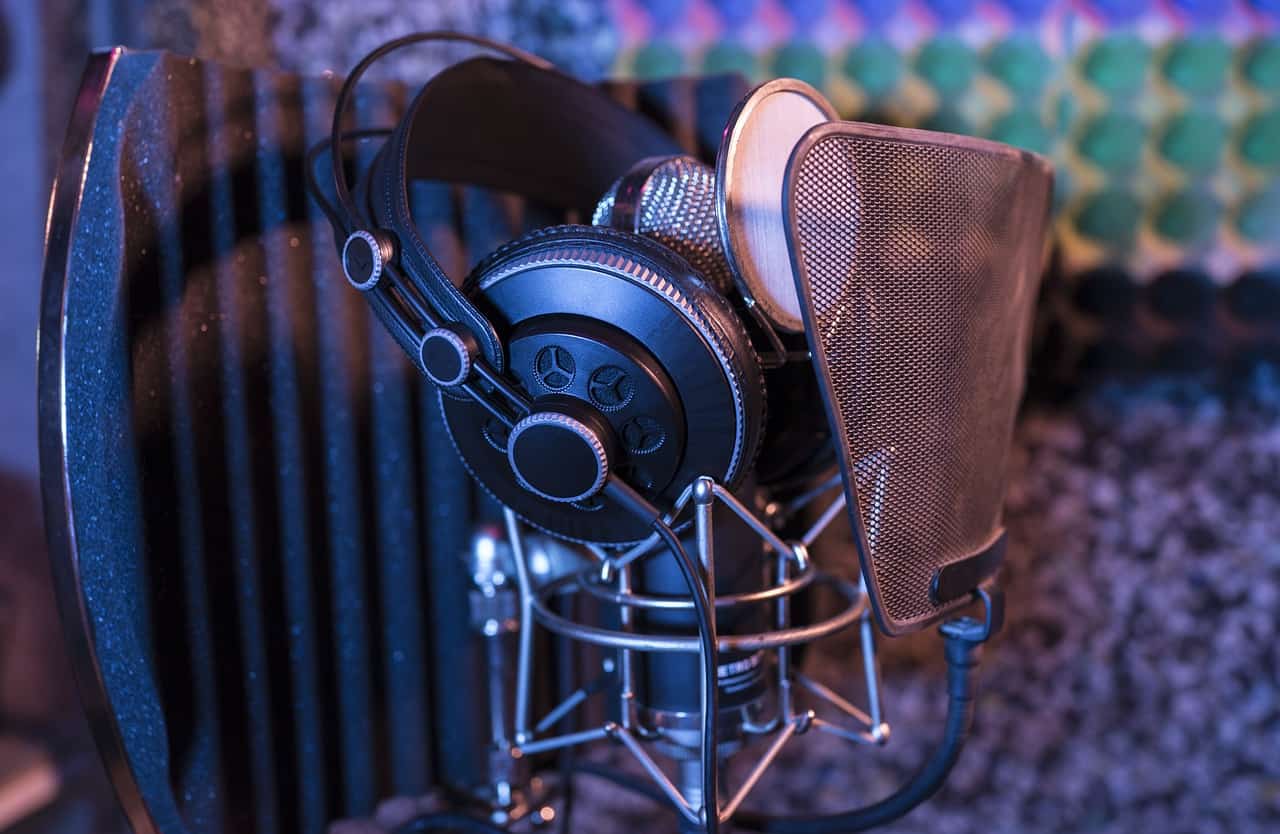 In a nutshell, yes. Not all panels are the same. If you want to know just how much noise isolation a panel offers, then you need to look out for the NRC number. There's a scale of noise reduction coefficients (NRC) that ranges from 0 to 1. This might seem like a very short scale but you shouldn't disregard it when purchasing your panels. If a panel has a 0 NRC rating, then it doesn't absorb any sound at all, while if it has a 1 NRC rating, then it absorbs all sound.
Unfortunately, many manufacturers avoid advertising the NRC number. You'll have likely noticed that we only referred to the NRC for the first two products on our list. That's because the manufacturers of the other four products neglected to state the NRC rating.
Now, how important is the NRC rating? As we've said, if you want to ensure all sound is absorbed, then it is a good idea to get a 1 NRC set of panels. But there's also a chance that other products that don't come with this rating still offer you a 1 NRC rating.
In reality, there are many other attributes of a panel that will contribute to its effectiveness. Above all else, the placement of the panel is crucial. That brings us onto our next question ...
What is the Natural Reverb in Your Studio?
Before we find out exactly where you put your acoustic foam panels, we need to know how soundwaves travel.
The sound from your voice or a musical instrument will project outward. It doesn't just travel straight but in all directions. Some of the sound will go straight into your microphone, but most of it will miss the mic and travel somewhere else, such as to your walls and ceiling. As we've touched on, the sound will also bounce off flat or hard surfaces before traveling back to your microphone.
The sound that ricochets off the hard, flat surfaces will then be delayed when it reaches the microphone. The tone of the original sound will also have been altered. These two processes combine to create poor-quality recordings.
You might be wondering why hard surfaces and echoing creates poor sound quality. After all, a big church, for example, is often regarded as offering the best acoustics around. While that's true, the sound you get in a church is very different from what you'd get in a standard large room. And, anyway, recording studios tend to be small rooms, and this makes it impossible to get the same acoustic effects. Many producers add reverb to recording through a digital program if they want to replicate the acoustics of a church. Natural reverb inside a small room is not appealing, which is why acoustic foam panels are used.
The Clap Test
It's important to work out what type of natural reverb you have inside your recording studio. The way to do this is quite simple. You want to walk around your studio while clapping. Listen carefully to the echo of your clapping. Ideally, you should clap as loud as possible, as it will be easier to hear the echo that way. Analyze the sound as you're clapping. Is it metallic and harsh? Or does it sound warm and church-like? The more metallic the sound is, the more foam panels you'll need.
If you're unsure what you're listening out for while doing this experiment, then we recommend that you do the same thing in several rooms. You'll then be able to compare the reverb and then decide what your studio's natural reverb sounds like.
You'll need to continue clapping while you're mounting the acoustic treatment so that you can hear whether it's getting better or not. The ringing should disappear gradually until it's unnoticeable.
How Do You Mount Bass Traps?
Before you can mount your foam panels, you'll want to begin with some bass traps. They are necessary for correct acoustic treatment in a home recording studio.
The name makes it sound as if they only absorb bass frequencies, but they actually do quite a good job of absorbing highs and mids as well. This doesn't mean that you should simply get bass traps, though. We recommend using the two products in unison.
Here is a good video that will show you how to mount your bass traps:
How To Install a Bass Trap
How Do You Mount Acoustic Foam Panels?
Now it's time for your acoustic foam panels. Even though bass traps are better at absorbing all kinds of sound, these panels are essential in many spaces because it's possible to cover a much larger area with them. Bass traps will primarily go in the corners of a room, while acoustic foam panels are placed on the walls to pick up any sound that is bouncing between the walls and ceiling.
The most important area to cover with acoustic foam panels is the area directly behind your studio monitors. Then you should cover the open dihedral corners.
It's not necessary to cover every inch of your walls. The area that will need to be treated with foam panels will depend on the specific room, though. In some cases, just twenty percent of the walls will need to be treated, while in other rooms it could be as much as eighty percent that will require paneling. To get the most of your panels, never put them directly opposite each other. One is enough to kill the sound that might bounce from the opposite wall.
What Glue Do You Use?
So, how do the foam panels actually stick to the walls or ceiling? Usually, either a special glue or a spray adhesive is used. As with any adhesive, there is a risk that it will damage the surface that it is put on. You will need to keep this in mind, as the area under the panels will likely need to be painted once they are removed. Some people with home studios put tape on the walls before attaching the panels. This can help to protect the surface.
If you want to find out more about where to put up your foam panels, watch this video:
The Importance of Placement of Auralex® Acoustical Products
How to Choose the Best and Most Suitable Acoustic Foam Panels?
While reading our reviews, then you might have noticed that there doesn't seem to be a huge amount of difference between the products. This is true. Acoustic foam panels tend to be quite similar. The areas where they differ include the price, the colors, and the shape of the panels. Also, the size of the panels can vary too.
We recommend that you decide your budget, what you want the panels to look like, and how many of them you need. If you do this, then you'll be able to decide which of the panels on our list are best suited to your needs.
Top Acoustic Foam Panels of 2023
As we've already suggested, it's impossible to state that one set of panels is objectively the best on the market. There is a range of panels on our list for a reason. Some will be the most effective in certain studios, while others will be better suited to other studios. To find out what the best panels are for your needs, then read our guide again, as all the answers can be found there. We can state, however, that all the products on our list are highly effective, offer good value for money, and will have a positive impact on the acoustics inside your studio.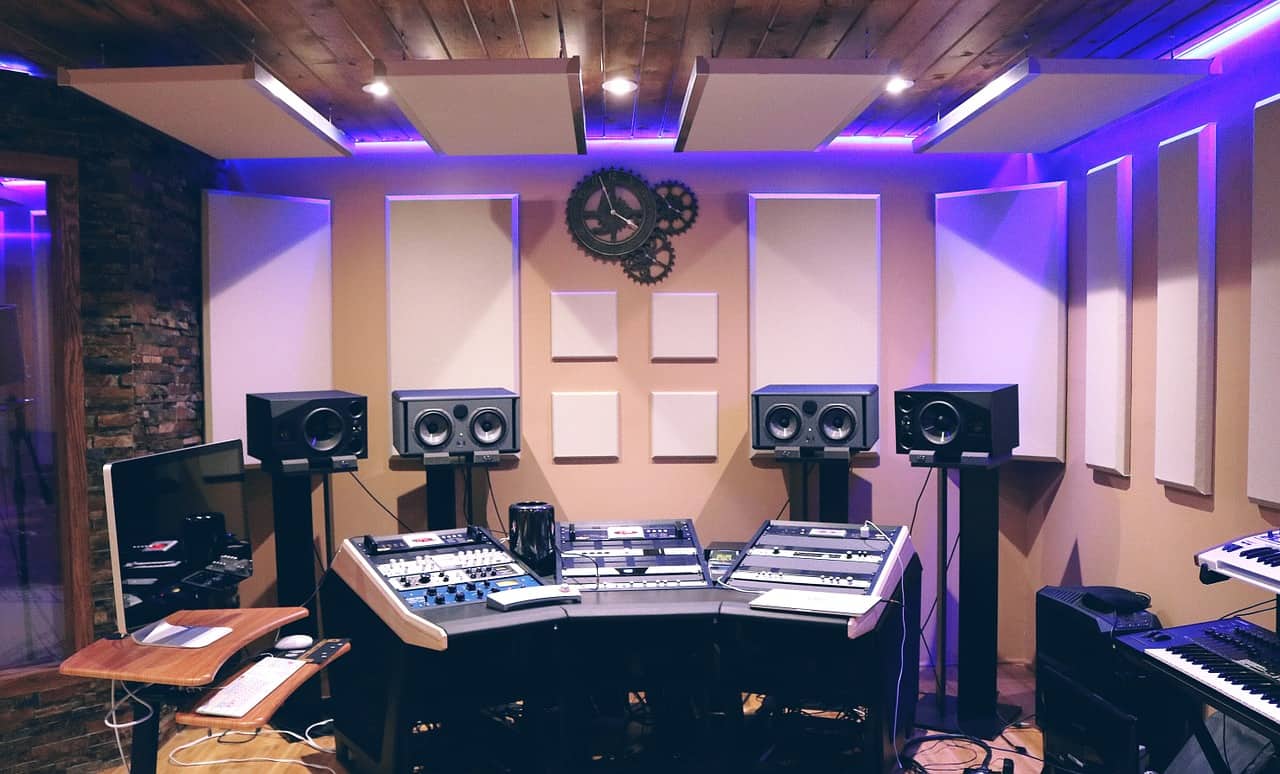 Make sure to watch all the YouTube videos we've linked to as well. It can be very helpful to actually see and hear how the different panels impact sound inside a room. The videos will also help you to work out where to put your panels, as well as how to mount them.
Finally, we would like to add that sound absorbing foam panels make a huge difference to the sound quality of a recording or broadcast. They're an incredibly cheap product that can transform a home studio into one that sounds professional. Don't hesitate to invest in this product. You'll notice the difference immediately.
Expert tip:
Acoustic foam panels are most often not enough on their own, you need bass traps as well!
Did you know?
Acoustic foam panels are not used to soundproof a room, so your neighbors will still hear you!
If you've enjoyed this review by Music Critic, please leave a positive rating:
[vc_separator