Summary
Part of Bose's highly regarded L1 series, the Bose L1 Pro16 portable line array system is an exceptional PA system that offers the perfect combination of power and portability.
The sound quality is crystal clear – as you'd expect from Bose – but it's the sound coverage that's most impressive about this PA system. It offers almost 180-degree horizontal sound coverage, which is uniform and balanced so that audience members will hear the same sound regardless of where they're stood. It also allows for vertical control at the top of the speaker and wide sound dispersion at the bottom.
The integrated bass module takes care of the low-end. The RaceTrack driver offers an impressive amount of power. And it's also capable of reproducing low notes down to a frequency of 42Hz.
Overall, this is a great portable PA system that offers enough power for a medium to a large venue. Thanks to the innovative J-shaped line array design, the whole venue can be ensured uniform, crystal-clear sound.
About the Bose L1 Pro16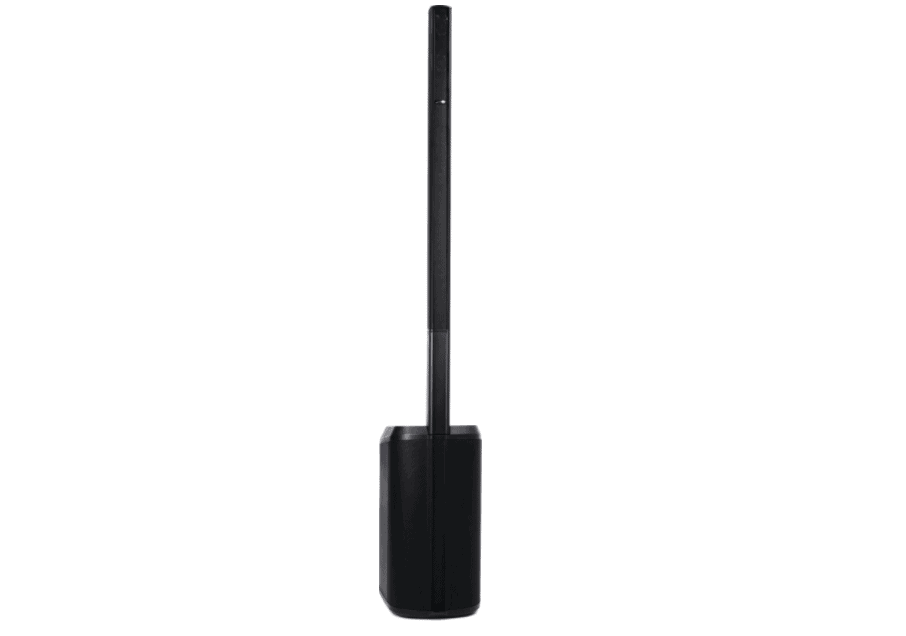 Key Features
Let's have a look at the key features of the excellent Bose L1 Pro16 Portable Line Array System:
16 2" Neodymium Drivers: The line array system is composed of 16 small drivers directed to provide uniform, horizontal sound coverage of 180 degrees.
High-Excursion RaceTrack Driver: This 10" by 18" unique driver is found in the bass module. Its innovative design allows it to produce a considerable amount of power while remaining small in size.
Integrated 3-Channel Mixer: The in-built mixer also includes two ToneMatch channels that include pre-sets perfectly suited to vocalists who also play the acoustic guitar.
Lightweight and Portable: Altogether, the Bose L1 Pro16 portable line array system weighs just 55lbs. Each component is compact, allowing for easy portability so that you won't need a roadie when you're on the road.
L1 Pro Mix App: This user-friendly app for your smartphone allows you to mix and control the PA system thanks to integrated Bluetooth technology in the Bose L1.
Pros
+ It's a complete PA system including a bass module that offers enough power for a medium to a large-sized venue, which is also a portable size and weight. That makes it an excellent choice for DJs, singers, public speakers, or owners of venues who want a great sounding PA system that won't take up much space.
+ The uniform sound coverage is very impressive. It creates a much more enjoyable experience for an audience and ensures there's no feedback or distortion.
+ Bose is one of the best when it comes to producing audio products that sound incredible. And this PA system is no exception. The crystal-clear, well-balanced sound is gorgeous, as well as versatile enough for preachers and DJs to love it equally.
Cons
- For DJs, the integrated sub might not deliver enough power on the low-end for a large venue. However, a simple solution to this problem is to purchase the Bose PackLite Model A1 Power Amplifier. This is an excellent amp that is compatible with the Bose L1 Pro16 and allows you to then connect an extra two Bose B1 bass modules for substantial low-end power. The Bose PackLite Model A1 Power Amplifier can also be daisy-chained, so the bass possibilities are endless.
Who Is It Suitable For?
The Bose L1 Pro16 portable line array system is designed for medium to large venues. It can be beefed up on the low-end by adding extra B1 bass modules via a Bose PackLite Model A1 power amplifier.
Anyone who needs a PA system will gain benefit from this system. That means that DJs, vocalists, musicians, stand-up comedians, preachers, politicians, and teachers will all find a use for it.
The quality is good enough for it to be used as an in-house PA system for a venue too.
Why We Like It
It's a great PA system that delivers comprehensive, uniform sound coverage and exceptional sound quality, and powerful, deep bass due to the integrated bass module.
Add on item:
Bose PackLite A1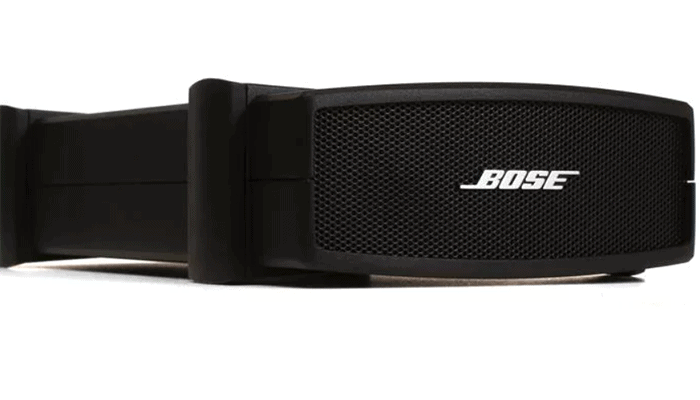 If you liked the article, please leave your feedback.