You already have a desk, some studio foam for insulation, and maybe even some comfy bean bags for guests, so why do you need a monitor mount, and what are the best studio monitor stands for you?
In an ideal world your studio would resemble a giant, hollow ball, with a monitor free- floating in the middle (click here for the top studio chair). No obstructions to your sound, no vibrations, nothing cluttering up and distorting the sounds you hear. In fact the best audio reproduction you can achieve! Most people, however, do need somewhere to walk, so you cut your sphere in half and add a floor. Opposing surfaces increase a monitor's bass frequencies, an effect known as loading. Remember, a monitor mount is designed not only to enable you to best position your monitors, but also to sonically isolate or de-couple them, so keeping your sound as clean and accurate as possible. You can also look into equalizer pedals to keep everything in check when playing.
Studio Monitor bases are available for many different applications and requirements. Prices range from below $50 up, so when buying Stands there is a lot to consider. Below we have reviewed ten of the best products available on the market today.
At a glance:

Our top 3 picks
Our team's top 3 recommendations
Best Overall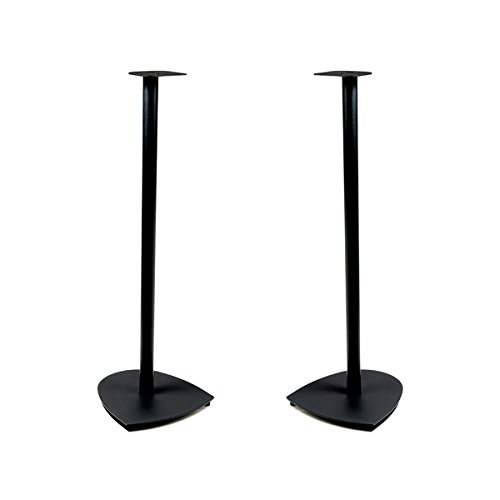 Definitive Technology Professional 600/800

Designed to place your Monitors exactly at ear level
Inner cable guide
Constructed from heavy duty, high tensile steel
Premium Quality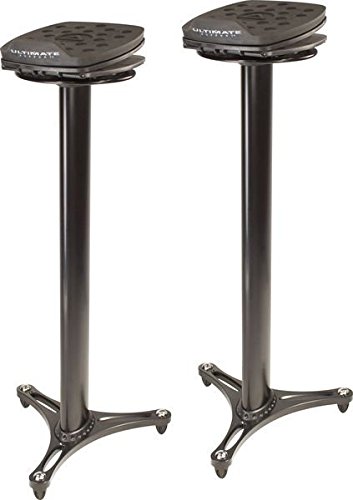 Ultimate Support MS-100B

Designed to place your Monitors exactly at ear level
Inner cable guide
Constructed from heavy duty, high tensile steel
Great value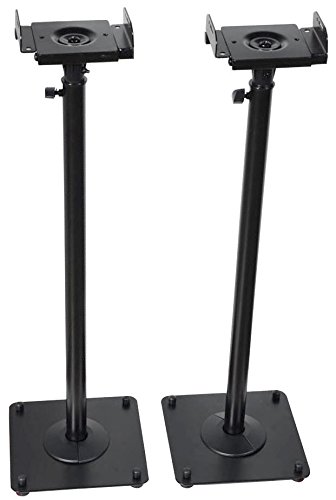 VideoSecu

Designed to place your Monitors exactly at ear level
Inner cable guide
Constructed from heavy duty, high tensile steel
What are the Highest Rated Adjustable Studio Monitor Speaker Stands in 2023 ?
1. Definitive Technology Professional 600/800
This sturdy monitor stand has been designed specifically for the smaller range of Definitive Technology's ProMonitor speakers. Although the bases do not come with height adjustment, they are engineered to position the tweeters at exactly ear level, and so ensure accurate sound reproduction in your studio.
The central stand has an inner cable guide, which greatly adds to the professional look and appeal of this monitor stand.
Constructed from heavy duty, high tensile steel, the height of the ProMonitor 60 monitor stand is 35.88", whilst the height of the ProMonitor 80 speaker stand is 36.63"
The upper plate is small, only about 2"x2', but there is a screw mounting to fasten the Monitor securely to the stand.
Usefully, the bases come with both leveling spikes for carpeted floors and flat rubber glides for wooden or tiles floors.
Whilst built specifically for the ProMonitor 60, 80 and 800 series, these mounts will also work with the Pro Cinema 60 series.
Pros:
+ Designed to place your Monitors exactly at ear level
+ Inner cable guide
+ Constructed from heavy duty, high tensile steel
Why We Liked It - We found this monitor stand very sturdy, yet compact. The screw mounting ensures your speakers are kept securely in place, and the leveling spikes and rubber glides keep your monitors steady. Although they aren't height adjustable they have been engineered to place your monitors at ear level. The leveling spikes and rubber glides ensure each stand is suitable for both carpeted and hard studio floors.
Fill the stands with sand -Filling your monitor stands with sand can improve your monitors' performance in a few ways. It makes the stands more stable with prevents any additional vibrations. As a result, the stands are more stable, and the decreased vibration leads to better low-end performance. It doesn't have to be sand; any dense material should do.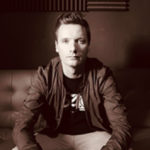 2. Ultimate Support MS-100B
Sold in pairs, these monitor bases are of an excellent and professional quality. They offer many useful features. Adjusting the angle and axis of the bases is so smooth and easy that the tilt angle of the stand can even be adjusted with a monitor already in place.
To achieve the best monitor audio decoupling, there are four points of sonic isolation, provided by tough, top mounted rubber pads and spiked, rubber covered feet.
A rugged, metal stand boasts three internal channels, one large and 2 small. The large cavity is designed for loading with sand or shot, for the best weight management, whilst the 2 smaller cavities are great for managing audio and electric cables. The tough 6000-series conductive aluminum column shields your cables and prevents noise and interference.
The top mount is very heavy duty, non-slip and with a lip at the front, enabling your monitors to sit on the bases without needing to be anchored.
Our review of this monitor stand was generally very favorable.
Pros:
+ Rugged, durable design.
+ 3 internal channels for the best ballast and cable management
+ Great buyer reviews
Why We Liked It - These monitor bases are durable, attractive and suitable for small or professional establishments. The main internal cavity which can be loaded with ballast, plus the decoupling features allow for a really superior, clean sound. Although, not height adjustable the patented, tilt system will allow you to find the best sweet spot. Internal cable routers concealed in the stand helps keep both studies and studios neat and tidy.
This steel, black finished studio monitor stand can support up to 30 lbs and is designed for either stereo or surround sound. It's a very versatile stand, compatible with many of the leading brand of loudspeakers, including Sony, Bose and Acoustic Energy.
With extensive height adjustability from 26.5" to 47" you should be able to easily find the best position. Plus these studio bases come with a side clamping top plate which can both tilt approximately 10 degrees and pan 180 degrees. The upper plate has an adjustable width spanning from 5.5" to 11", a very quick and easy way to secure your valuable monitor to the stand.
To ensure stability, adjustable, screw-in rubber feet, suitable for both carpet and tile floors are supplied with the kit.
A central cavity built into the stand allows for all cables to be neatly concealed.
Although the relatively small base means this stand is not recommended for a larger speaker, it is more than adequate for a smaller home monitor.
Bases are sold in a pack of two.
Pros:
+ Central cavity enables cable management
+ Top plate can both tilt and pan
+ Adjustable top plate allows for secure placement of monitors
Why We Liked It - Priced at under $50 dollars a pair these monitor mounts are incredible value. With a clamping top plate adjustable from widths of 5.5" to 11", which can be both tilted and panned, plus the height adjustment of the central column, these studio monitor bases are very versatile. The tough metal construction and inner cable routing, mean that this stand will form an elegant part of any studio.
Always check the weight - Buying studio monitor stands won't just improve your monitors' performance; it will make your setup look great. That's why it's easy to get carried away thinking about the stands' design and style, forgetting about the more important specs. Always double-check your monitors' weight against the weight limit of the stands, don't get caught out.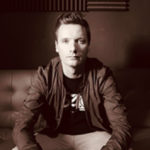 4. Ultimate Support JS-MS70
Coming in at under $100, this is a great studio monitor stand for beginners or smaller operations. Supplied as a pair, each stand features a low profile, triangular base for the best stability.
Strong enough to hold decent sized monitors up to 50lbs, but light enough to move around, we really liked these bases. There are four height adjustments, from 32.5" to 42.25", and the column is secured via a secure locking pin arrangement.
To add to stability each monitor stand has both rubber feet for wooden floors and leveling spikes for use on carpets. The sturdy metal top plates measuring 9"x 9" are often used with isolation pads for the best sound decoupling.
This monitor stand is lightweight, approximately 8.4 pounds, making it portable and easy to handle. In fact, each stand is easy to disassemble, and it will even fit into your regular sized luggage. Once reassembled the low profile bases will allow you to squeeze these monitor mounts into the tightest corners in your studio! In fact, the rugged, hard-wearing, metal construction of the mount makes it best for portable studio use.
Pros:
+ Well priced
+ Light and easy to assemble
+ Strong, metal, low profile bases for easy positioning
+ 4 height adjustments, 32.25", 36.25, 40.25" and 44.25"
+ Safety locking pin
Why We Liked It - Being of all metal construction, we found this monitor stand to be extremely adaptable and stable. Height adjustment is easy and there is a strong locking pin to keep the height firmly fixed. The low profile bases are especially useful, allowing very flexible positioning of the units, plus the supplied rubber feet and the leveling spikes for carpets ensure a very stable product.
OnStage bases have been engineered with a view to affordability, durability and innovation, and we think they do a very good job.
Each stand is designed to place monitors at either sitting or standing level. The lowest height is 36.5", the highest 54". With holes drilled at every four inches along the central column, you should be able to find the best height for your monitors. The height of the stand is secured via a quick and easy, but strong, clutch and pin mechanism.
Designed to take monitor weights of up to 90 lbs. each monitor stand will take some pretty hefty speakers. The triangular base spread is a generous 18", and leveling spikes are provided to ensure you gain stability.
The upper plate is 9 12" square with 1mm foam strips to prevent your monitor from slipping.
Sold as a pair, these monitor bases are designed for both home and recording studios. They are modeled to be portable and the entire stand breaks down into three pieces, making for easy travel and storage.
Pros:
+ Designed to be portable
+ Strong, with a carrying capacity of up to 90 lbs per monitor
+ Plenty of height adjustability
+ Sturdy and durable
Why We Liked It - These popular studio monitor mounts are used by both professionals and amateurs alike. Numerous holes on the central column allow you to pinpoint your optimum sound with the best precision. The arc-welded construction is strong and durable, and an 18" base spread, will ensure a very stable stand for your expensive monitors. Clear assembly instructions and an allen wrench are provided, enabling each studio monitor stand to be assembled in minutes.
Related: Stage Monitor Review.
If you're looking for a wood finish monitor base rather than metal the DR Pro SMS1BK Studio Monitor Stand may be the top studio monitor stand for you.
The central steel column of the monitor stand is hollow and gasket sealed allowing for the addition of your choice of ballasts for the best weight management. However, even without additional weight, these bases are heavy and very stable. Whilst not height adjustable the 36" height of this stand should be the best height for sitting at a studio desk. A classy, wood grain finish means these monitor pedestals will look good in most professional and home settings.
For additional stability, the monitor bases come with both leveling carpet spikes and vinyl glide feet best for studios with hard floors. Plus the kit comes with adhesive cable clips which are best attached to the back of the column to allow for neat cable management.
These units are sold as a pair, and the 5-year warranty indicates the manufacturer's confidence in this product.
Pros:
+ Cable clips supplied for neat wire management
+ Attractive wood grain finish
+ 5 year warranty
+ Gasket sealed, and hollow base
Why We Liked It - TThese medium priced monitor mounts are durable, and with their classy, wood grained finish will fit perfectly into your home or professional studio. Nicely weighted and with an inner cavity for sand or shot, these monitor bases are also very stable. The supplied cable clips will keep every thing neat, and the 5 year warranty should give you some real peace of mind.
For musicians with heavier speakers, these could be the best monitor bases for your studio. With a maximum weight capacity of 100 lbs and a large, tripod style base, these monitor bases are the choice of professionals around the world.
Height adjustability ranges from 54.5" to 85.8". Plus the hand crank and push button system with an additional locking pin allows unrestricted height flexibility, whilst ensuring stability and prevention of uncontrolled reverse slippage.
The tripod style base has strong, steel construction tube legs with double cross-braces. Also, the large surface area of the base lessens the possibility of wobbly, top-heavy monitors thus protecting your expensive kit.
The monitor mounts are fairly heavy at over 18 lbs, but they are one of the best if you need to lift heavy monitors as the hand cranking system is more than strong enough to accomplish this.
The extension tube diameter of 3 mm, with an integrated M10 thread connector, ensures compatibility with both monitor and lighting crossbars.
Pros:
+ Strong, steel construction
+ Weight capacity of up to 100 lbs
+ Incredibly variable height adjustment
+ Stable, tripod style base
Why We Liked It - Tried and trusted by professionals around the World, these stands could well be for you. With their heavy construction and large tripod style legs, these stands do take up quite a lot of space, and so are probably not the top choice for smaller establishments. Versatile, stable and strong, with excellent height adjustability and a large carrying capacity, these stands deserve respect.
This stand has an attractive, square column design constructed from ¾" furniture grade hardboard, with a black oak laminate finish. The upper base will support up to 35 lbs with ease and stability.
Both the upper plate and the base are 12" square, and the base can be removed without difficulty to allow ballast filling of the center post. It is worth mentioning, however, that the base is not gasket sealed. Some users fill plastic bags with sand, and insert these into the inner cavity, so preventing any irritating ballast leaks. During our review, we used this technique and found it to be very effective.
Standing at 42", the Raxxess ERSS-42 stand is not height adjustable, but with the central column ballast filled to allow for acoustic de-coupling, you should be able to achieve good, true, vibration free sound at perfect ear-level
Sold in pairs, these stands are reasonably priced enough, not to cause too big a hole in your pocket.
Pros:
+ Attractive, wood-laminate finish.
+ Solid, square column design
+ Central cavity allows for ballast filling for good sonic decoupling
+ Good buyer reviews
Why We Liked It - Reasonably priced and attractive enough for any studio, we think these stands are a very good buy. The sturdy central column can be quickly removed from the base so it can easily be filled with either sand or shot. This extra weight allows for superior sound decoupling.
9. Ultimate Support MS-90/45B
The central column consists of a large cavity divided into three chambers. The two small chambers are for your audio and power cables, whilst the large chamber is ready to be filled with either sand or shot, allowing for wonderful sonic decoupling. Not only that, but the column is constructed from sleek, anodized, conductive aluminum, which shields your cables and eliminates both noise and interference.
The height is a useful, non-adjustable 45", which should allow you to find that sweet spot. Both spiked and ball feet are provided to further meet your requirements.
All the MS series of stands offer 4 layers of de-coupling for really superior sound. The stable upper stand features thick pads so your speaker can be placed without fear of scratching, marking or slipping.
With their sturdy, stable construction, cable and weight management, these stands are comparable to many far more expensive items on the market.
Pros:
+ Effective weight, audio and power cable management.
+ Thick pads on upper stands to prevent marring
+ Conductive aluminum construction prevents noise and interference
+ Concealed cavity suitable for filling with a ballast of your choice
Why We Liked It - Sold as a pair, these reasonably priced stands compare favorably to some far more expensive stands available right now. The central column is constructed of a material which eliminates noise and interference from cables. Divided into three sections, the central chamber has separate cavities for audio and power cables and the ballast of your choice.
Sold singly, this very affordable tripod-style base can serve many different functions. They are an extremely popular choice for live bands, DJ's and PA applications.
Soft rubberized knobs are used both for tightening the legs and adjusting the height of the column, making for easy positioning of your monitors.
With a weight capacity of up to 125 lbs, a 35 mm/38 mm interchangeable monitor stand, and its' tripod construction, this stand can cope with some fairly large monitors.
Constructed from aluminum, these stands are relatively lightweight and so could be vulnerable to bumps and knocks, however, the feet do come supplied with removable, red safety trim for use in poorly lit venues to help reduce the risk of accidents.
Height adjustable for 48" up to 81", and weighing just 6 lbs, these are very versatile stands.
Gator Frameworks offer a 3-year warranty on any manufacturing defects in workmanship or materials.
Pros:
+ Lightweight
+ Removable red safety markers for dimly lit venues
+ Rubberized knobs for easy adjustability
+ Excellent buyer reviews
Why We Liked It - Both affordable and adaptable, these stands are designed for a multitude of applications. With a weight capacity of up to 60 lbs, these stands are suitable for DJ's, live bands and even PA systems. The two rubberized knobs allow for effortless height and tilt adjustability, whilst the lightweight, tripod construction offers excellent stability.
Get the height right -Studio monitors are directional, so positioning is everything. Good positioning means thinking about the distance from you, the length between monitors, and the height. Ideally, the tweeters should be level with your ears. Make sure you buy monitor stands that have the right height for your main listening position.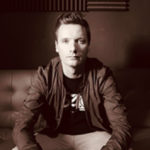 Studio Monitor Stands Buyers Guide
Top Pick - Definitive Technology Professional 600/800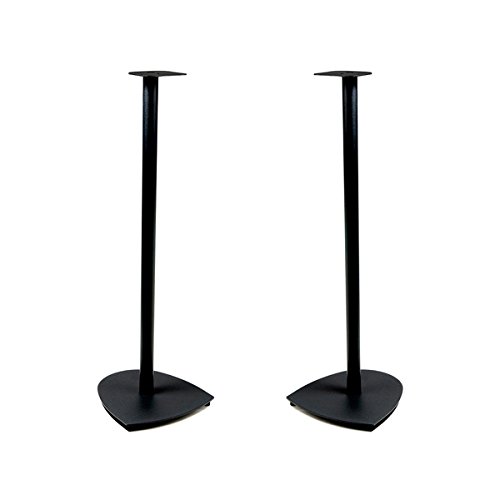 Although engineered specifically for the ProMonitor 60, 80 and 800 series, these solid durable stands are also compatible with the ProCinema 60 series.
We appreciate studio stands with inner cavities for audio and power cables, as wires snaking around your studio could prove damaging to both your personal and your expensive studio monitors. Not height adjustable, nevertheless, these stands have been designed to position your studio monitors at exactly ear-level, ensuring you the best, most accurate sound reproduction. These studio stands are attractive, sleek and discreet and will look great in smaller studios, studies, family rooms and even professional set-ups.
They are tall enough for good sound when you are sitting, but trim enough to fit into smaller spaces. Constructed from heavy duty, high tensile steel, the upper plates of these stands are small, only about 2' square, but the screw mounting ensures your speakers are firmly anchored to the stands. The supplied leveling spikes for carpets and the rubber glides should ensure the stability of your monitors. From both our own experience and the many favorable buyers' recommendations we do not think you will be disappointed if you purchase this product.
Premium Choice - Ultimate Support MS-100B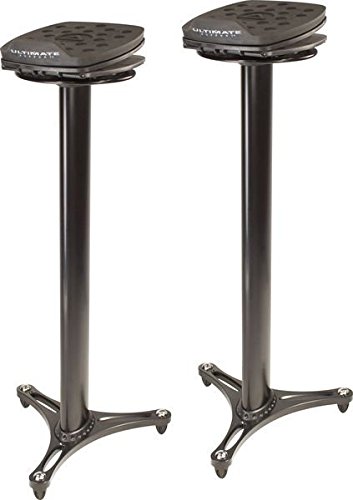 We have chosen these stands as our Premium Choice because of their versatility, excellent quality, cable and weight management, and tough engineering. Used by both professionals and smaller studios, these stands offer an outstanding four points of sonic isolation and sound decoupling.
Additionally, the 6000-series conductive aluminum central column shields your audio and power cables and prevents noise interference. This central column features three internal channels, the smaller two for your sound and electric cables, and a third larger column ready to be filled with the ballast of your choice. The bottom base affixes firmly to the central column, and when we filled the ballast cavity with sand we did not discover any leaks.
The upper, mechanical platform offers some of the best sound decouplings of our review. Plus, it is also possible to tilt the angle and pan the stand with your studio monitors in situ, so offering very fine adjustments. Along with the added weight of the ballast of your choice, spiked, rubber covered feet greatly increase the steadiness of these stands. The feet are suitable for carpeted studios as well as tiled or hard wooden flooring.
Best Value - VideoSecu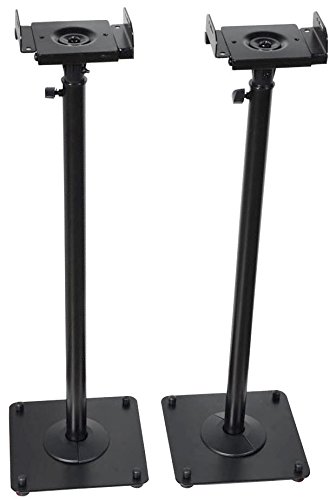 Offering excellent variability and incredible pricing, we feel that the VideoSecu PA Monitor Stand Mounts thoroughly deserve our 'Great Value' award. The elegant, steel black finished studio stands can support up to 30 lbs, and are designed for either surround sound or stereo set-ups. They are suitable for a huge array of different monitors, including Sony, Acoustic Energy, Bose, and many others! Heights can be set at elevations of between 26.5" and 47" so, whether sitting or standing, you should be able to find the elevation best for you.
The side clamping upper plate can be adjusted from a width of 5.5" to 11", and both tilts and pans. Rubber feet which are suitable for studios with both carpeted and hard floors are supplied with these stands. The sturdy central column offers a channel to allow for neat cable storage. Whether you're just starting out or already have an established studio we don't feel you can go far wrong with these wonderful, well priced, versatile studio monitor stands.
Are Studio Monitor Stands Necessary?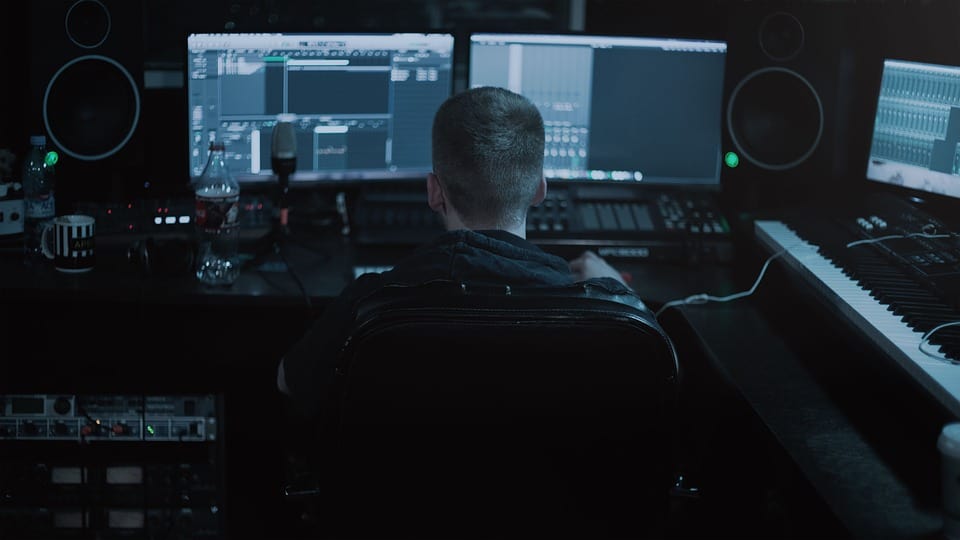 Take a quick look at your study or recording space. The response produced by speakers located against walls, or standing on floors or desks will not sound the same as your final mix. Speakers stacked against walls or on floors are said to be 'loaded' the bass response will be exaggerated and, when played back, your final mix may sound a bit thin.
A useful technique to test if you are experiencing sonic reflections from your surroundings is to use a mirror. Try placing a mirror on your desk or an adjacent wall. If, from your seat, you can see the face of the monitor reflected in the mirror, that surface will be distorting the sound you hear. You should then either use some form of absorptive material to dampen the surface, or use stands to reposition your speakers.
Also, try cranking up your sound and then touching some of the surrounding surfaces and objects such as lamps, chandeliers, etc., if you can feel any vibrations they will be adding to the sound you are experiencing. So isolating your monitors as much as possible and getting the best placement of your speakers are probably the most important functions of your monitor stands.
The plus side of monitor loading is if you have a home theatre system and the bass is a bit on the light side, placing the speakers on the floor in corners will increase the bass levels by around 9 dB.
Why Not Use Headphones instead of Studio Monitors?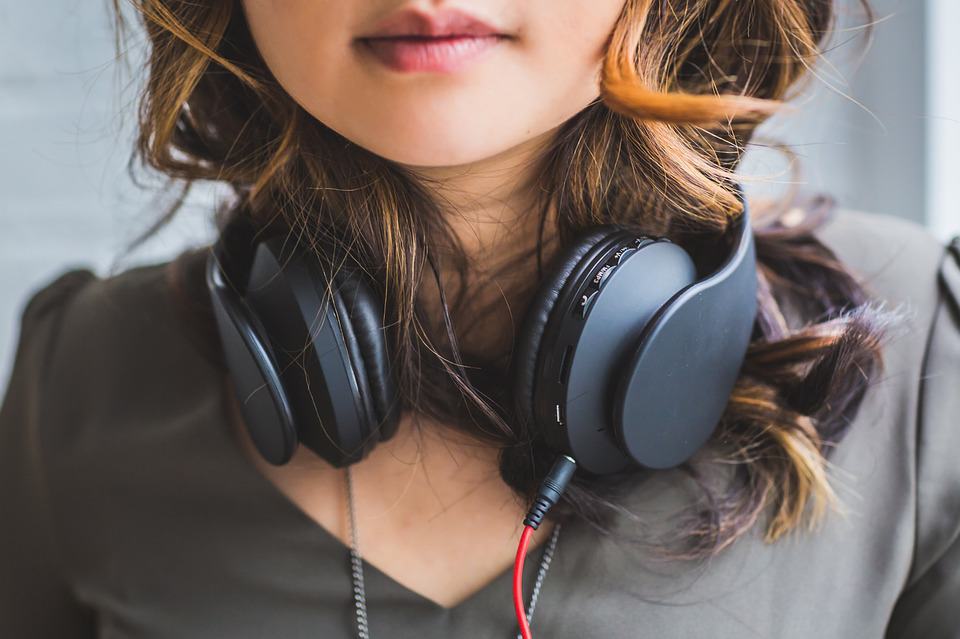 Cans are great for picking up small inaccuracies and tweaking your mixes to a very fine level, but many musicians prefer to use them in conjunction with monitors. The main drawback with headphones is the artificiality of the sound.
Our brains are used to interpreting sound coming into both ears. Obviously, sound originating on the left will be much louder in that ear, but it will also be heard in the right ear at a lower level – ditto for sound emanating from the right. Headphones pump the sound directly into the ears, and that left/right nuance is lost.
Ultimately, there are many recording artists out there who are very happy with either just using headphones, or standing their monitors straight on floors, desks, piles of books, milk crates, etc. Eventually, it all boils down to the solution which suits you best.
Purchasing The Right Studio Monitor Stand For You
There are many recording artists out there all with differing requirements, and once you've established your own unique needs, you should be able to find the best stands for you. The following are aspects you should consider;
Price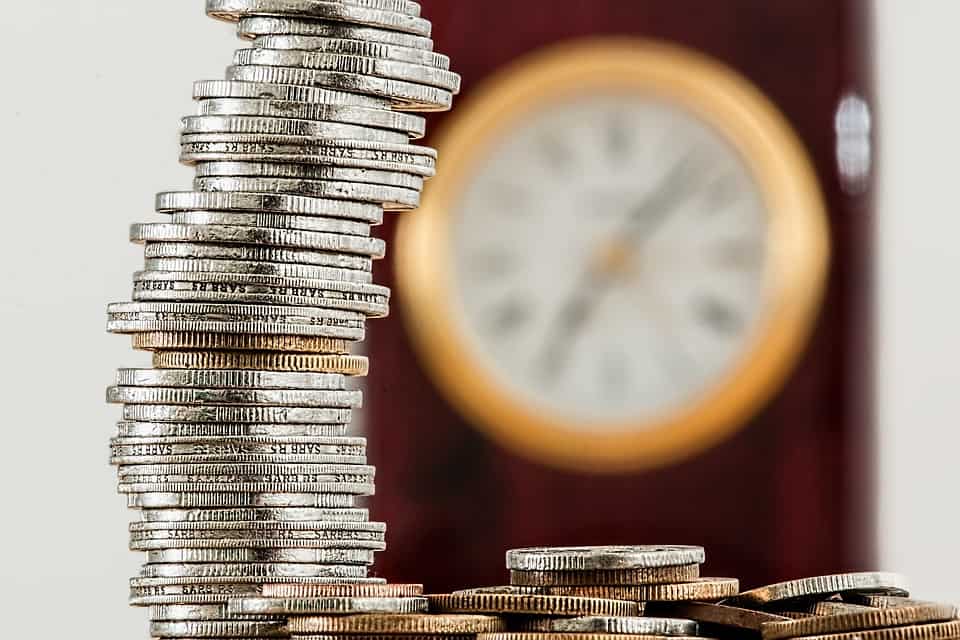 Prices for studio monitor stands range from under $50 to thousands of dollars. The monitor stands we reviewed all came in under $400 and covered a wide range of finishes, heights, adjustability, sound decoupling, and portability.
For Musicians just setting up new studios it may be best to experiment with a cheaper studio monitor stand to really get a feel for the different monitor bases and the functions they perform. Many of the cheaper studio monitors in our review proved to be extremely durable and of good quality construction.
Height Adjustability
Do you only use your monitors whilst sitting at a desk in your studio, or do you need to adjust the height of your stands for listening both sitting and standing?
Monitor stands such as the Ultimate Support MS-90/45B Studio Monitor Stands and the Raxxess ERSS-42 Monitor Stands whilst engineered to place your speakers at perfect, ear level height, are not height adjustable. On the other hand, units such as the K&M 21300 Heavy Duty Speaker Stands are, height wise, very adaptable, and ensure the best sound whether you work sitting or standing.
Many of the non-height adjustable studio stands are engineered with a standard desk and chair in mind, if you are planning on listening to your sound from an extra low sofa, bean bag or something similar, you may require a more flexible stand. Similarly, if you are planning to place a stand behind existing studio furniture (click here for our full guide), please ensure that the stand offers enough height for your monitor to protrude above objects and not be obstructed by same. Remember any such barriers will greatly affect the accuracy of the sound you hear!
Stability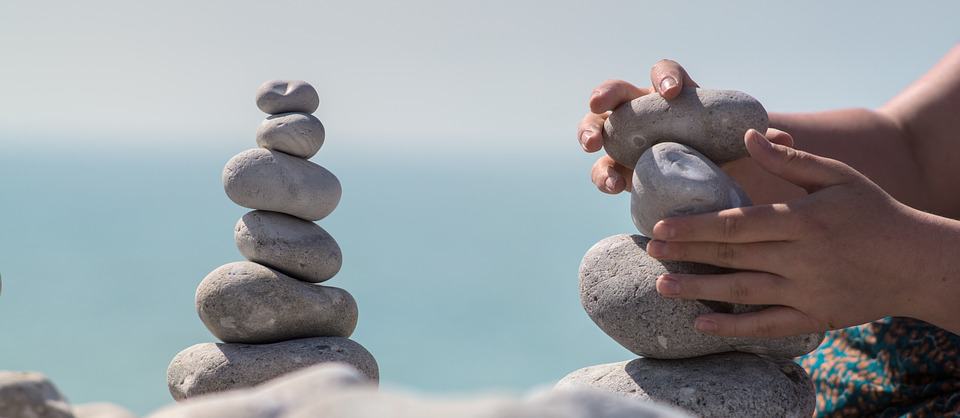 When considering stability, it is necessary to asses both the upper and lower bases. Lightweight, tripod style stands are very stable, but not suitable for smaller studios or cramped spaces. Stands such as the Ultimate Support JS-MS70 Studio Speaker Stands have a low profile but stable, triangular bases, and are best suited for those snugger areas.
Adding to stability, many stands also offer both leveling carpet spikes and rubber feet or glides, making them suitable for both carpeted and hard floor surfaces. Some studio stands also have a large inner cavity which not only improves the sound quality of your monitors but greatly adds to the general stability of your ensemble.
None of the studio monitor stands we tested were supplied with wheels. For heavier monitors, stands with wheels could be extremely useful in assisting with the correct positioning of your speakers, providing they are lockable. One can only imagine the discomfort of witnessing your precious monitor's slowing exiting left and disappearing down the stairs.
When considering stability, the size of the upper plate is also of great importance. Perhaps a stand can easily cope with the weight of your monitors, but their size will make the stands wobbly ad unstable.
Your recording or listening space is another important factor to consider. For example, will children or pets have access to your recording studio? A cat curled on top of a monitor could render the stand top heavy and shaky. Similarly, is it possible that an errant child or pet could push past your monitors, sending your expensive kit crashing to the ground? Certainly, in this sort of environment, stands with wheels that cannot be firmly locked, or studio stands with smaller bottom bases would, in all probability, not be the best bases for your purposes.
Suitability
There are some stands, such as the Definitive Technology Professional 600/800 Monitor Stands, which have been engineered with a specific range or brand of speakers in mind, and ensure the safety and stability of these particular monitors. It may not be possible to adapt or modify these stands to work with your particular brand of studio monitors.
Other brands, such as the Ultimate Support MS-100B Professional Studio Monitor Stand, feature an adjustable upper base with non slip surfaces, and a lip to secure your expensive stands firmly in place. Alternatively, different models afford large, flat upper bases which ensure monitors are stable without requiring securing mounts or the need for modification.
Sonic Decoupling
As already discussed, one of the main functions of your studio monitor stands will be to give you a cleaner, more accurate sound. Many stands such as the  Raxxess ERSS-42 Monitor Stands and the DR Pro SMS1BK Studio Monitor Stands feature hollow central columns. These cavities can be filled with the best ballast of your choice and provide superior sound decoupling, as do foam isolation pads and rubber feet.
The Ultimate Support MS-100B Professional Studio Monitor Stands boast a total of four decoupling points, offering a very clean and accurate sound.
Neatness and General Appearance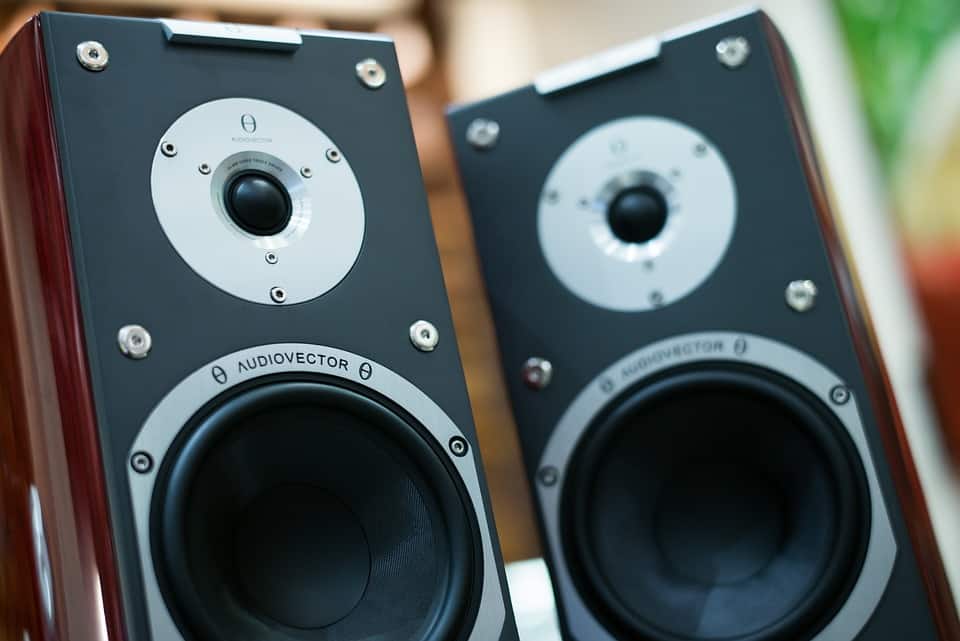 Modern studio monitors are built with a variety of different finishes, designed to suit professional studios, small home studios, studies, and even general living spaces.  Wood laminate finishes fit nicely into a general home setting or a sleek commercial style studio.  Many other stands come in elegant black metal finishes, an elegant, but a durable option which may be better suited to your purposes.
Some stands also offer separate cavities, keeping your power and audio cables neat and hidden from view. Other brands such as the DR Pro SMS1BK Studio Monitor Stands are supplied with adhesive cable clips that can be affixed to the back of the stand. Should you have numerous cables and wires snaking around your studio, cable management could be something to consider.
Maneuverability
The positioning of your speakers, the height, distance from your ears etc. is incredibly important. Monitor stands allow you to move speakers away from studio walls, elevate them away from floors and desk surfaces and adjust your speakers so they are as symmetrically placed as possible. All of the aforementioned ensure the best audio reproduction possible.
'Cleaning up' your space will ensure that the sound you hear whilst recording will be as close as possible to your final studio mix, even when played back on many different devices.
Portability
You may require a more portable, traveling studio and certain stands such as the Ultimate Support JS-MS70 Music Monitor Stands are designed to be quickly packed up, and will even fit into your regular luggage. Other stands, such as the wood-laminate finished Raxxess ERSS-42 Monitor Stands, are much heavier, and not really suitable for lugging around the country. It is also worth bearing in mind that the laminate finishes may be more vulnerable to chips, scratches and other damage which is likely to be sustained when traveling. Perhaps stands with these types of finish are best left in your permanent studio or home base.
What is the Greatest Studio Monitor Stand?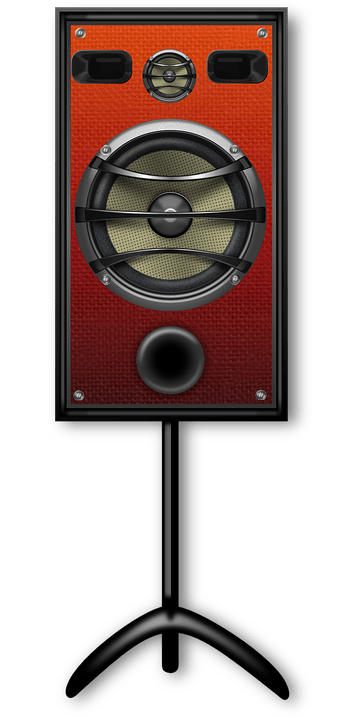 Obviously, the best & top-rated studio monitor stand is ultimately one which caters as closely as possible to your needs. Limiting factors such as affordability, weight, and size of your monitors and space availability must be factored into you choice. You will also need to take into consideration factors such as; height adjustment, are you intending to listen to your monitors both standing and sitting? Do you need features such as panning and tilting? Are your speakers going to be situated in a strictly studio-type environment, or do you want them to blend into your general living environment? Will the stands be compatible with your brand of studio monitors, or are they brand specific, and you don't own that brand – oops!
Conclusion
There are many reasons people want or require studio monitor stands and, luckily, there are many products available on the market to greater serve all these different wants and needs. Variables such as price, stability, brand-specific products, portability and the size and weight of your studio monitors should all be considered. Please take into account the location of your monitors, do you require black metallic or matte finishes, best for your recording studio (click here to find out more in the study), or would you prefer a wood-look to better suit your lounge or study? When purchasing a monitor stand ensure that you have a very clear idea of your requirements, and you shouldn't go far wrong. We wish you the best of luck and satisfaction with your choice of monitor bases.
If you liked this review by Music Critic, please leave a positive rating:
[vc_separator