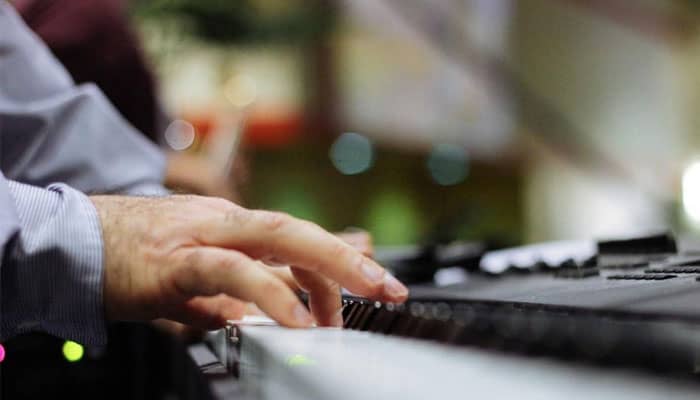 At a glance:
Our top 3 picks
Our team's top 3 recommendations
Garritan Abbey Road Studios CFX Concert Grand Piano VST

Spectrasonics Omnisphere 2 Virtual Studio Technology

Garritan Instant Orchestra Piano Virtual Studio Technology

Discrete perspectives.
Quality sound.

Ten thousand sounds.
Improved features.
Professional sound.

Conexant Endless Wave technology to stream multiple orchestras.
Incredible choice of orchestral sounds.
Instant creations.
Pianos are one of the most amazing musical instruments in the world, but they're also one of the most expensive. Fortunately, thanks to technology, it's now possible for musicians to use a piano without actually needing to purchase one.

Piano Virtual Studio Technology (VST) is a software that emulates a piano. You just need a MIDI controller keyboard, preferably with 88 keys like that on a real piano. There's no piano hardware involved and the sound is generated digitally through the software. This plugin is usually standalone but can also be hosted in a DAW.

The piano VST can provide a great addition to your music and will sound just like a piano. It's a simple, convenient, and economical solution to creating piano compositions in your studio. Here are some of the top piano VSTs you can buy online.

The Best Piano VST Software

1. Garritan Abbey Road Studios CFX Concert Grand Piano VST

Velocity curve - The sound you get from a piano VST depends largely on the type of keyboard controller you use. For that reason, most piano VST's allow you to adjust the velocity curve, and many even have presets for popular controllers/keyboards. You must match the velocity curve of the VST to your controller, or as close as you can get if you want to get the most expressive performance.

The Garritan Abbey Road Studios CFX Grand Piano VST is perhaps the best sample VST you can get which sounds like a real instrument. The samples come from the legendary Yamaha CFX Concert Grand Piano in Studio One at Abbey Road Studios. Some of the world's most gifted engineers recorded this famous instrument using the best quality microphones available to create this virtual piano for musicians everywhere. It has three discrete perspectives that sound as real as the Studio One piano.

It's definitely worth every penny because it's unlike most of the VSTs you'll come across. The quality is amazing. Use it with a high-quality 88 key MIDI keyboard and you'll be able to produce the best piano tracks for your songs. It works great on an SSD, especially when using the mic perspective. If you're looking to give your creativity a major boost, this piano VST is exactly what you need.

Pros:
+ Discrete perspectives.
+ Quality sound.

Why We Liked It - This VST is definitely our favorite. It truly feels as if you're sitting in the studio at the piano. The clarity and overall sound quality of the instrument live on through the virtual sound. You can imagine how many music legends must have used this very same piano in their compositions at Abbey Road.

2. Spectrasonics Omnisphere 2 Virtual Studio Technology

This VST is used by professionals everywhere, so you can bet it has some of the best quality sounds around. The Spectrasonics Omnisphere 2 has a whopping 10,000 sounds to explore and play. The new version, 2.0, has seen some staggering new improvements from the original. The new arpeggiator and new effects provide you with loads of options for all of your creative needs.

The best thing about this particular VST is that you can put your own audio content through the Omnisphere, giving you even more possibilities for creating original sounds. The genres you can play with this VST are diverse and the complexity of the sound is superlative. You're in charge of the sound design which makes it ideal for professional studio use. There new 8 filter types and new modulation features which make it all the more special.

Pros:
+ Ten thousand sounds.
+ Improved features.
+ Professional sound.

Why We Liked It - The possibilities are truly endless with the Spectrasonics Omnisphere 2. It's pricey software, but you get what you pay for: quality sounds, effects for days, filters, and so many other features, to give your sound that extra special feel. It's by far the most professional-friendly VST you can use for your music.

3. Garritan Instant Orchestra Piano Virtual Studio Technology

You know you're getting your hands on some truly beautiful software when you see the Garritan name. This particular software offers all the different sounds you'd hear in an orchestra. Low octave rumblings, wild overlays, chord clusters, slivery choirs, harps, and much more all included in one virtual studio.

It also includes the ARIA instrument player, which makes it a fantastic value. This VST is possibly the easiest way to orchestrate without having to call upon many instruments and players. It's carefully designed to resemble the complex mix of orchestral instruments, so most of your job is already done. You know those orchestral effects we hear in the movies? They're also included in this amazing software. It can work as a standalone program and also work with the most common platforms.

Pros
+ Conexant Endless Wave technology to stream multiple orchestras.
+ Incredible choice of orchestral sounds.
+ Instant creations.

Why We Liked It - What's not to like when you can produce that orchestral sound in no time at all? This product cuts your work in half; orchestras aren't easy to achieve even at the synthetic level. This is the perfect software for musicians looking to create an orchestra without spending endless days recording one live.

4. XLN Addictive Keys Studio Collection

If you're looking to create your own signature sounds and experiment with your creativity, XLN's VST can help you do just that. It brings you an incredible selection of sounds with equally high-quality effects. You can use filters, EQ filters, reverb, distortion, tremolo, chorus, and many more. XLN used the best of the best, testing ten different pianos before selecting the highest quality out of the bunch to sample for this collection.

There's another big advantage that comes with this VST. The MyCloud technology lets you connect with your VST and work from anywhere. It automatically synchronizes your work (like presets and memos), regardless of the device you use. This allows you to work on the go from all of your devices and keep everything organized and safe.

Pros
+ Quality sounds and effects.
+ Access from multiple devices.
+ Room for creativity and experimentation.

Why We Liked It - Without a question, the MyCloud is a real blessing for anyone who travels a lot or collaborates with other musicians. You can have this software on multiple computers for music production and be comfortable in the knowledge that everything will sync automatically. Are you a musician on the go? Make your life infinitely easier with the hands down most convenient VST on the market.

Standalone - Some piano VST's work as a standalone instrument or as a plugin inside your DAW. Others will only work as a plugin inside your DAW or with a host like Kontakt player. Depending on your setup, you might prefer one that you can pull up as a standalone option,

5. Synthogy Ivory II Italian Grand Virtual Instrument

The Synthogy Ivory II Italian Grand Virtual Instrument is a popular piano VST and rightly so. It offers a huge library of sounds. With 28 GB of samples to choose from, there are no limits to what you can do with this VST. It also offers Sample Interpolation Technology, which allows you to have different velocity layers (up to 18 velocity levels). Similarly, the Harmonic Resonance Model produces realistic sympathetic string resonance.

If you're looking for the best acoustic piano sound, you'll love the Synthogy Ivory II. Its 32-bit sample playback and DSP engine are specifically engineered to emulate an acoustic piano. It features samples from the massive grand concert piano, so you can produce all sorts of beautiful tones. The piano the samples were sourced from was made in Italy and is one of the best in the world.

Pros:
+ 28 GB of samples.
+ High-quality sound.
+ Suitable for many genres of music.

Why We Liked It - This VST can produce any sound you could possibly want. Whether you want the smoothest jazz or the most vibrant pop, the samples on the Ivory II will take your music to the next level. It's dynamic and is suitable for anyone looking for that authentic piano sound.

6. Synthogy Ivory II Upright Pianos

This VST includes samples from four different hand-selected pianos, resulting in a wide variety of powerful, diverse tones at your fingertips. It's generous with the samples, with an 84 GB library and up to 16 velocity layers. Upright Pianos uses all the latest technology to bring you the absolute top sounds.

It also has the Harmonic Resonance Modeling and DSP engine but with new and improved sounds thanks to the four vertical piano sources. These pianos include the Yamaha u5 Modern Upright, Hume Vintage Upright, and Barroom Upright and were carefully chosen to get a rich vintage sound. For this reason, this VST is loved by all musicians looking for vintage blues, jazz, or even a rock vibe.

Pros:
+ Vintage sound from four upright pianos.
+ Diverse genres.

Why We Liked It - This is one of those software options that can be used by artists across all genres.

7. Synthogy Ivory II Grand Pianos

This Virtual Studio Technology from Synthogy features sounds which are the result of groundbreaking new technology. A new interface and an expansive set of samples for creating new tones make this VST a top choice. It also features Sympathetic String Resonance, one of the most important and sought-after qualities in pianos.

It explores the more complex sympathetic strings and doesn't rely on ordinary sine waves. Instead, it uses a new custom engine. This is the result of years of experience on the part of the engineers at Synthogy, who are dedicated to making synthetic pianos sound as sweet as real pianos. This software is a lot more playable than many others like it - anyone can use it.

Pros:
+ Sympathetic String Resonance.
+ 18 levels of velocity from each piano.
+ High-level playability and fidelity.

Why We Liked It - This is the top effort by Synthogy, made for professional musicians who are serious about reproducing grand pianos and want to create something magical. The improvements to this software are obvious, which justifies the high price tag..

8. Spectrasonics Keyscape Virtual Keyboard Collection

Based on the LA Custom C7 Grand Piano and others like it, this collection of samples has an expansive sound library. Regardless of the genre you play, this VST will help you create some amazing tunes, whether you compose in a retro style or prefer playing contemporary music.

It can clog up your CPU a little, but the tones you'll produce will definitely make up for it. If you want, you can even use it with Omni 2. However, on its own this VST is more than good enough - you'll have access to most of the piano sounds you could ever need.

Pros:
+ Diverse sounds.
+ Samples from many pianos.

Why We Liked It - You can't go wrong with Spectrasonics. Whether you're a beginner producer or a seasoned pro, it'll work well with your musical decisions. The wide range of choices lets you experiment with your music and produce high-quality tones across the board.

Piano Virtual Studio Technology Buyers Guide

Top Pick

For our top pick, we've chosen the Abbey Road Studios CFX Concert Grand from Garritan, which is no surprise. Anyone who loves the piano would naturally gravitate towards the samples sourced from this iconic instrument. Abbey Road Studios have produced some of the greatest music of the last century and anything from their studios is bound to sound sweet to the ears. There are three discrete perspectives which can take your music to the next level. We wouldn't be wrong in saying that this is digital piano royalty. It's as close as you can get to that real piano sound.

Why is it such a perfect VST? It uses the iconic grand piano while bringing your own creativity into the mix. Musicians know that it's good to have icons, but nothing can beat originality in music. You can retain your own unique sound with the magical keys of this virtual piano. It's a great investment and turns any studio into a mini Studio One.

Premium Choice

If you're trying to keep to a budget, then Spectrasonics is the way to go. Their VSTs are popular among many an award-winning engineer. Their Ominsphere 2 is jam-packed with amazing features that not only deliver real sounding piano samples but also give you total control in the studio. With so many filters and effects on hand, you almost anything with this software.

Spectrasonics VSTs are definitely pricey but the number of samples is unbelievable. This software is a major help to musicians looking to break out of traditional compositions and make something unique. Compose across a wide variety of genres. From jazz to pop and more, the amazing set of piano samples on this software gives you lots of room to get creative. With over 400 DSP waveforms and 10,000 tunes, what more could you ask for?

Great Value

Garritan is a renowned virtual instrument and sound libraries producer and this VST is a fantastic value for what it offers. The Instant Orchestra lives up to its name. It's all about creating that near perfect orchestra sound in mere minutes. A real orchestra, which takes weeks to prepare, is perfectly sampled to give musicians a variety of sounds to play with. It also includes the ARIA instrument player, adding to its excellent overall value.

Most orchestral instrument samples are captured in this VST, setting it apart from other software options. Orchestra is popular in modern media, as you'll notice in everything from film to pop music. If that unparalleled sound is something you want to add to your own compositions, this VST is the best and most economical way to do it.

Versatility - Piano VST's aren't cheap, and for most people, budget plays a huge part in any decision. Think about what matters to you most, is it the very best grand piano sound or is it a good piano sound along with lots of other good sounds? Spend your money wisely.

FAQ

What is Piano VST?

Piano virtual studio technology is a software that emulates the sound of a piano. There is absolutely no piano hardware involved. You just need a MIDI controller, preferably with 88 total keys to emulate a real piano and a computer to play it on. This software can be hosted in DAWs like Ableton, Logic or FL Studio.

These virtual pianos are created by recording actual pianos in a studio. The engineers behind VST software record all 88 keys of the traditional piano with a microphone. In order to get different variations, they'll record several times as one key can have several sound variations. This is called a sampling piano VST. Some VSTs create the sound of the piano synthetically through digital code which imitates the sounds. This type is known as the modeling type and has a more synthetic character; it doesn't sound exactly like traditional piano keys. Sample VSTs can sound close to an actual piano, depending on their quality.

This software is used by budding artists and professional musicians alike. Since not everyone can afford a piano, this type of virtual instrument provides musicians with a way to include piano sounds in their music. Many VSTs have additional effects and layers to add to the sounds, making them all the more useful in creating music.

Does a Piano Virtual Studio Technology Produce Realistic Sound?

The whole idea behind virtual studio technology software is to emulate the sound of piano keys. A VST made by experienced engineers using iconic pianos is perfectly realistic sounding, thanks to the time and energy which goes into recording these samples.

You can't expect 100 percent realistic sound, but in most cases, the variation is so small it goes unnoticed by the average listener. However, modeling VSTs are different. They are synthetically produced to imitate piano keys using digital tech. The sound is synthetic and isn't as realistic as some producers would like.

You can find all types of piano sounds on these VSTs and compose as you would on a real piano. In fact, with their wealth of features and effects, you'll achieve new sounds from a different perspective.

How Do I Use a Piano VST?

Piano VST is software, so you'll need a computer to run it. You'll also need a MIDI keyboard to play the piano on the VST. A MIDI or Musical Instrument Digital Interface is a protocol that different electronic instruments use to communicate. This MIDI is your connection between a keyboard and the VST. You can easily find an 88 key MIDI keyboard to recreate piano sounds.

Keep in mind, the MIDI itself doesn't create sound. It simply sends the signal which correlates to the key you pressed to the VST so that it can produce the corresponding sound. The main task is still performed by the VST software.

To use the VST, you'll need a program that can host the piano plugin. There are many professional software products you can use for this purpose. Just don't forget to connect your MIDI keyboard! You can do this via a USB port or cable. If you don't have a host program, there are some free versions available online.

The host program can be used to play the Virtual Studio Technology plugins and once everything is set up, you can play the keys on your keyboard and you will hear the sound output of the amplifier. The host program can directly record whatever you're playing and save it on your computer. VSTs that are equipped with effects can be played with these effects. An example would be reverb. It's incredibly easy to apply these effects, but the exact interface will depend on your VST. You can also find presets that are similar to what you are trying to record.

Are Virtual Sample/Libraries Better Than a Digital Piano?

Digital pianos and piano VSTs are different but the end purpose is the same. Digital pianos have hardware and are stand-alone instruments in their own right, while virtual pianos are completely software-based.

Each has its own pros and cons and it comes down to what is important for you as a musician. Digital pianos may not be able to give you the same amount of sound possibilities as a VST. VST software has thousands of samples and on top of that, add effects. The size of these libraries can be in tens of gigabytes. So you can imagine the vast amount of choice you have in terms of sound. VSTs also sounds very similar to the real thing, at least those sampled by experienced engineers from iconic pianos. The large size of these files means that you have different velocities and longer delays etc.

Even the budget digital pianos can give you more of a realistic piano feel in terms of playability. High-end digital pianos can be a lot more expensive than a VST and MIDI controller. At the end of the day, it depends on the kind of sound you are trying to achieve. If you like more room for experimentation, then perhaps VSTs are a better option. Many musicians prefer VSTs over electric keyboards for all these benefits in the studio and beyond. Because technology has improved so much over the years for both digital pianos and VSTs, choosing what is best for you can be a very tough call. Study each option and compare what it offers with your own musical aspirations.

Is Piano Virtual Studio Technology Good for Beginners?

If you're new to the music world, you'd be wise to do your research before investing in musical instruments and software. To help make your journey easier, we'll highlight some points that can help to make your decisions on what to buy.

If you're still learning the ins and outs of production, a piano VST can be a great support. VSTs can help the young, budding musician expand their reach. Having said that, we want to mention the importance of polishing your skills with DAWs as both are often used together.

Keep this in mind - when you're just starting, things like which synth is going to complement your style might complicate things. Our advice is to stay consistent and try to learn the equipment and software first. Focus on creating and learning and the rest will follow.

How Hard is it to Master Piano VSTs?

As they say, good things don't come easy. Piano VST can do wonders for your music but it takes time. You need to practice and practice hard to get the most out of it. Visit your local music store and spend time with people who already know what you're trying to learn. Expert advice will help you progress. The Internet is also a powerful resource. You can join groups and forums to find answers to your questions.

Can I Learn How to Play a Traditional Piano with Piano VST?

The simple answer is "yes and no." Yes, because a piano VST will give you the general know-how of the science behind piano keys. No, because generating electronic piano tones is entirely different than playing manually. If you've never played piano before but have command on the VST, you might find it difficult to translate your skills onto a real piano at first. With time, it'll definitely become easier.

Digital Piano VS. Piano VST

If you don't have a piano and are looking for a synthetic solution, there are two routes you can take. There are two digital ways to reproduce piano sound: digital piano and piano Virtual Studio Technology. Digital pianos have 88 weighted keys which emulate a traditional piano. It can also have speakers and a headphone jack.

The sound is produced digitally and it's a self-contained instrument, so to speak. A piano VST, on the other hand, is software that emulates the piano. You just need a MIDI keyboard to connect to the system, then play the piano on your software. It's completely digital.

Types of Piano VST

There are just two main types of Piano VST: sample and modeling. The sample piano VST is the most popular and most commonly used the virtual piano. As the name suggests, the piano tones are recorded or sampled from an actual piano. To do this, a sound engineer takes a microphone and records the individual 88 keys. Each is recorded several times to get the best sound. Piano key tunes can be difficult to emulate because they're affected by the dynamics of the play. The variations make it easier to capture the real sound of the key and make it as close as possible to an actual piano.

The second type which is the modeling kind has tones coded digitally through algorithms that sound similar to the piano. This is similar to a synth. It differs in quality from a sample piano VST. These are also popular with musicians, but most genres of music may not sound as good if require an authentic piano sound.

Sample Vs. Modeling

The benefit of the sampled piano Virtual Studio Technology is clear; it has a more authentic sound and the music you produce with it will sound warmer. The pianos used to record these samples are nothing short of legendary. The likes of Steinway and Fazioli are recorded from both grand and upright pianos, so you have ample choice of sounds. The downside is that they can take up a lot of space on your hard drive and at times hog use up a lot of your CPU. Depending on the sample VST, if the samples are recorded from one kind of piano, it limits your options.

With modeling, you don't have to worry about space or speed. It allows a lot more customization on your part. And of course, it doesn't require a software sampler to run. The disadvantage is that the sound isn't as real as that of a sample VST. It all depends on your taste and the style can be a big drawback depending on the genre of music you make.

You can never really replicate the sound of piano keys 100 percent with a modeling type.
Understand that each one of these may suit some musical styles and genres, so your decision-making criteria should be based on how each of them would render your final music sound. For jazz, blues, and rock, the obvious choice is sample type because it replicates a real piano.

Prices

Depending on the company and the type of pianos sampled, VSTs can vary in pricing. There is free software available online, but they are modeled and low quality. For professional use, you should obviously go for the highest quality VST from companies like Synthogy and Garritan. You can find decent software around $100. However, some can go up to $500 or more, especially those which sample iconic pianos from famous studios and artists

If you liked this review, please leave a positive rating: