Can You Use a Microphone Headset on A PC Computer?
The great news is, yes you can use a microphone headset on a PC desktop computer. Headphones can be used on any PC whether it be Windows or another platform.
A mic headphone set can have different built-in features such as a control panel, where you can change the sound settings or press the recording tab to record sound. The recording tab can be useful if you are going to use the microphone regularly.
These types of headphones that include a microphone are perfect for a range of different activities on a PC including using the headset for work purposes such as VOIP calls via Windows or even for leisure to connect with your friends. You can also use them for computer gaming too which can be on the Windows platform.
If you plan on using your headphone set for any of the above purposes, you will need to use both the microphone and the sound or audio feature at the same time. This can be a little tricky with a PC as they have a port for the audio feature and a port for the microphone feature.
A mic with a headphone set usually comes with just one jack to stick into the port of the device that you are using, such as a phone or a tablet. So, this is where the problem lies when you want to plug your headphones into your computer.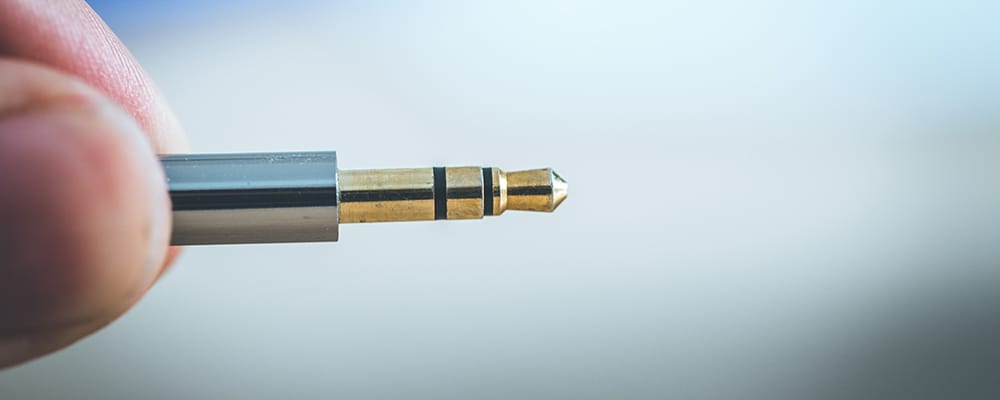 A phone has a 3 5mm headphone jack port that caters to both audio/sound and mic functions, allowing you to fully use your headset. This also applies to a laptop, as they have a 3 5mm headphone jack port too. If you select to use these devices your headset will work perfectly and you won't need any additional equipment.
The jacks on a computer are normally not joined like on other devices so to make sure your headphone mic works and your audio/sound work at the same time you will need to purchase an adapter.
The adapter will have one port where you can plug your headset jack into and then two jacks are at the other end, which goes into each corresponding port on your computer. If you want to use the technical terms, the female port is where your headset connects to and the male jacks plug into the computer.
If you are not that technical, don't worry connecting the jacks to the appropriate port is easy. Your computer will either have little symbols etched into the plastic by each port to indicate what its function in and then you select the appropriate jack port and plug them in.
If your computer doesn't have symbols it will be color-coded instead. All you need to do is select the right colored jack to go into the audio/sound port and select the same colored microphone jack to plug it into.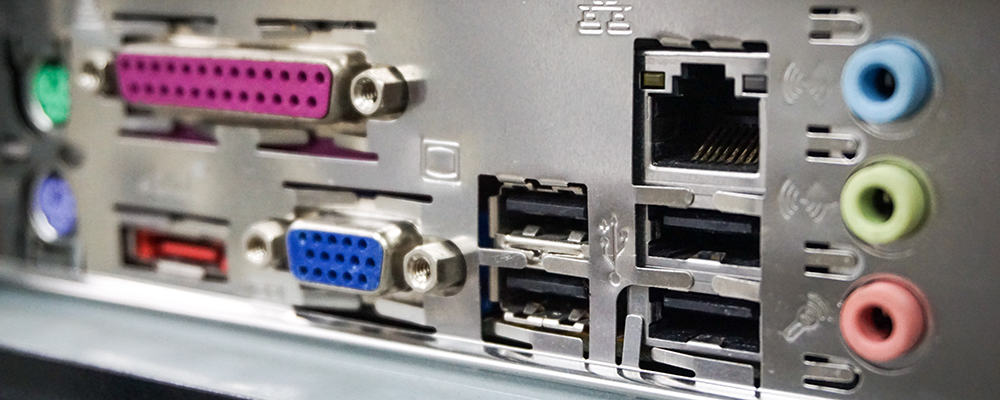 When you have attached your headset to your computer via the adapter, you can use the control panel on your Windows system to adjust the headset audio to make sure the sound you receive in your headphones is comfortable for you to hear clearly and not too loud that it hurts your ears.
The headset audio volume is important especially if you are using the mic function too as you don't want it too loud and you start shouting into the mic as you can't hear how loud your voice is as it travels down the headset.
If you are using the headphones for work and you are working in a busy office, make sure the volume of the audio is loud enough to block other people's conversations so you can hear the person you are speaking to through the set.
If you find having the microphone and audio headset together you can purchase a separate microphone that you can plug into your computer instead. This way you won't need to buy an adapter although you will need to buy a microphone to go with your headset.
Another way around the issue of having two separate ports for the sound and microphone on a PC is to buy headphones with USB jack instead. This way you can use the USB port on the computer to allow both the microphone and audio functions to work at the same time.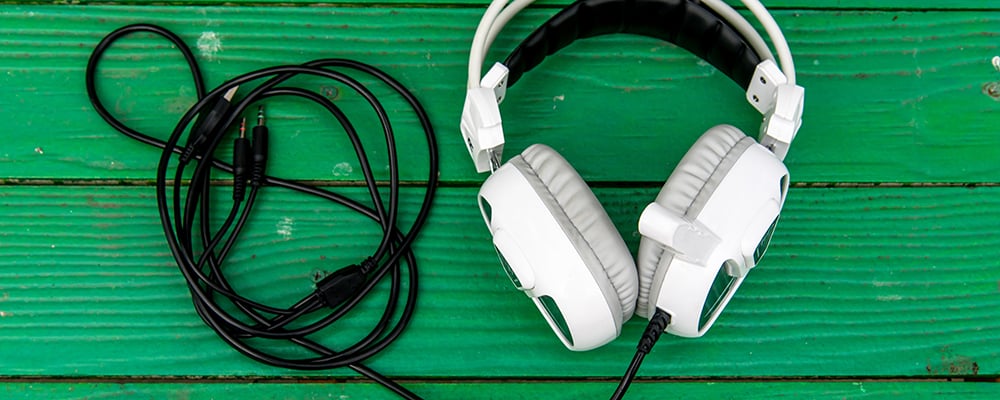 If you have already purchased your headset, instead of buying an adapter that has two jacks to go into the ports of the PC, you can buy a USB for headset adapter alternatively.
Some people purchase Bluetooth headsets for computers, these can work although you may find the audio quality is not as good as if you had the headset plugged into the device. It may be worth sticking to corded headphones.
From the information above, you can see it is easy to get your microphone headset to work with your computer if you purchase an adapter to allow the headphones to be connected in the right way.
If you are using the headset for PC gaming, the microphone is a bonus for connecting you to others whilst not distracting you from looking at the screen and leaning towards an external microphone, making it a more enjoyable gaming session. For work purposes, it allows comfort as you don't need to speak into a desk microphone as the mic is directly in front of your mouth.
So go ahead, connect, and enjoy!
If you liked the article, please leave your feedback.