We're going to answer all the important questions about Sonos so that by the end of this article, you'll have a clear overview of Sonos, how it works, and what options you have to set up a Sonos system inside your home.
Let's get started with the most important question.
What is Sonos?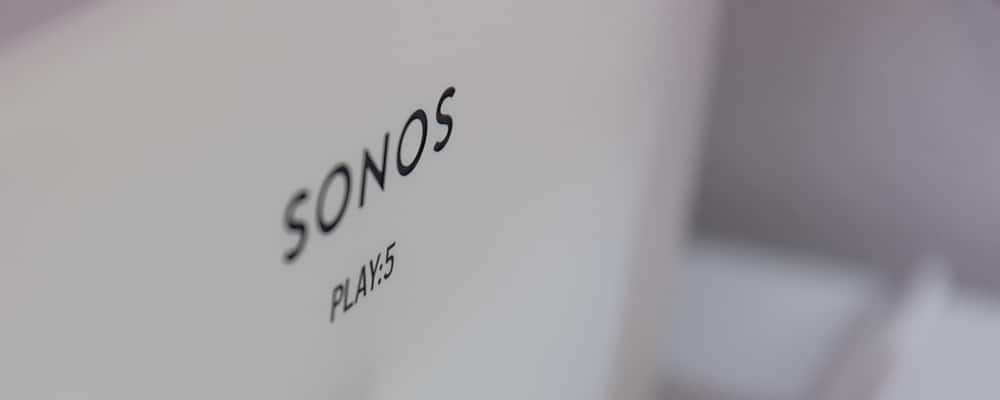 Sonos is the name of a company that was founded in 2002. Sonos specializes in high-fidelity smart speakers. These smart speakers are designed to create a multi-room system inside a home or workplace. Although other companies now offer people the ability to build a multi-room speaker system, Sonos was the first company to offer this possibility.
It's also recognized as the best provider of multi-room smart speaker systems on the market. Why? Simply because Sonos products are user-friendly, easy to set up, and they also offer exceptional sound quality.
How Does Sonos Work?
Sonos works effortlessly, and it's a breeze to set up too. The only requirement for Sonos to work is an internet connection and a WiFi router. However, with some systems, it's possible to create a Sonos multi-room speaker system with an ethernet cable.
To create a Sonos multi-room speaker system, you just need to place the speakers in multiple rooms. Then you have to download the free Sonos app for your smartphone. Once you've created an account, you will follow the steps outlined on the app to sync your Sonos speakers.
To do this, you have to press a button on the speaker you wish to connect, and then it will be paired up with your phone and the Sonos app. You can do this with multiple speakers. You'll have the option to assign each speaker to the right room in your house. And then, you're ready to start using Sonos.
To control your speakers, you will use the Sonos app. You can switch on the smart speakers in all your rooms or certain zones of your home. And you can control the volume of the Sonos speakers through the app and choose what you want to stream.
It will take you a matter of minutes to set up your Sonos system. That's why it's so popular. It's an easy product to use, and the app has been designed to enhance this user-friendliness.
What Streaming Services is Sonos Compatible With?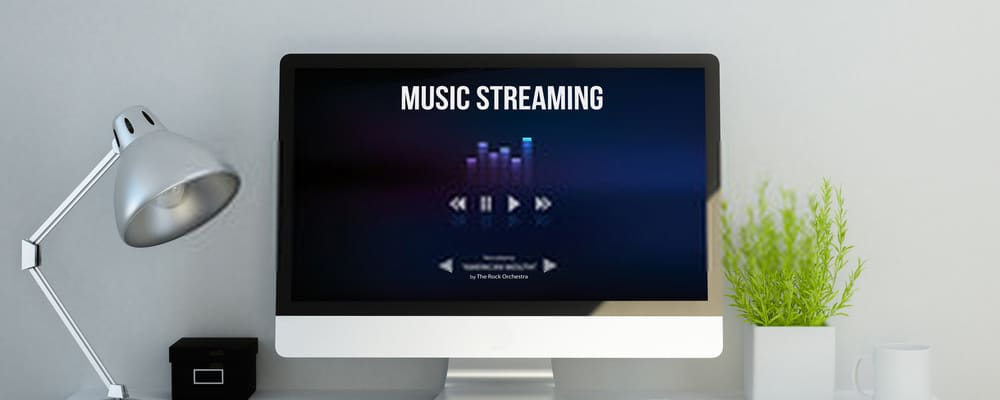 Another reason for Sonos' popularity is the number of streaming services that it's compatible with. You can use Sonos with all major streaming services. For example, you can use Sonos with Spotify, Pandora, Amazon Prime Music, Apple Music, and Google Play Music, to name just a few of the many streaming services available with Sonos.
And another great feature of Sonos is that you can even make a playlist that includes songs from multiple streaming services.
If you're a user of services like Deezer and Tidal, you'll be pleased to know that they are compatible with Sonos.
What is Sonos TruePlay?
Sonos TruePlay is a service that's available to Apple users, as it's only compatible with Apple's operating software. It allows you to tune and tweak the audio levels on your Sonos speakers to offer optimum sound. Again, like everything with Sonos, it's a simple process that just needs you to carry out a few tests with your Apple device's microphone.
Is It Possible to Voice Control Sonos?
Yes, Sonos is compatible with most voice control services. You will need to ensure that you check what service a Sonos speaker is compatible with before purchasing it; it's possible to buy Sonos speakers that allow you to use Alexa, Siri, and Google's Assistant.
Does Sonos Have Its Own Radio Stations?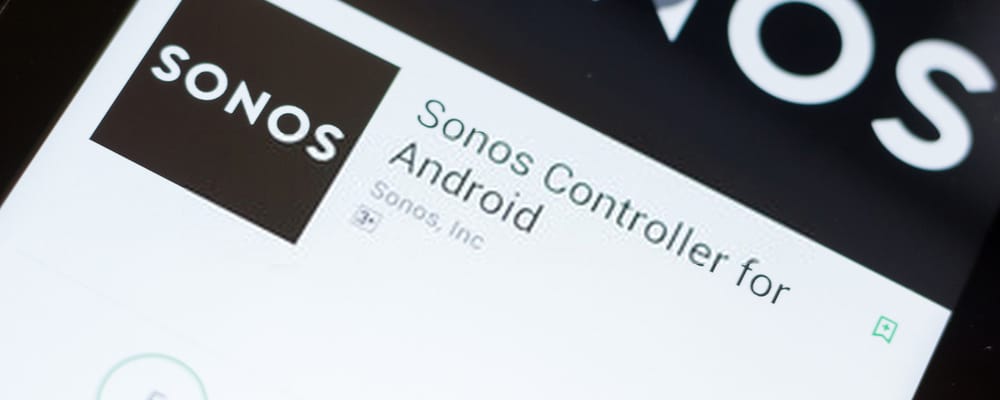 Yes, Sonos has its own radio stations to stream directly through the Sonos app. This allows you to discover brand new music and to listen to your favorite genres. You can also stream more than 60,000 radio stations from around the world through the Sonos app. And, of course, Sonos is compatible with Sirius/XM radio too. It's a great product for radio lovers.
How Much Does Sonos Cost?
The Sonos app is free, and you don't need to pay a subscription fee. The only cost that you'll incur with Sonos is the price of the speakers. They are a lot more expensive than standard Bluetooth speakers. But they're worth the extra dollars if you want to create a multi-room system.
Also, Sonos speakers are renowned for their impeccable sound quality. They are premium speakers, and, as you'd expect when paying top dollar, they are also durable, long-lasting, and won't need to be replaced anytime soon.
You can also take advantage of the Sonos Trade Up scheme if you decide to upgrade your Sonos speakers to a newer version. More information about this scheme can be found later in this article.
Can You Buy Refurbished Sonos Speakers?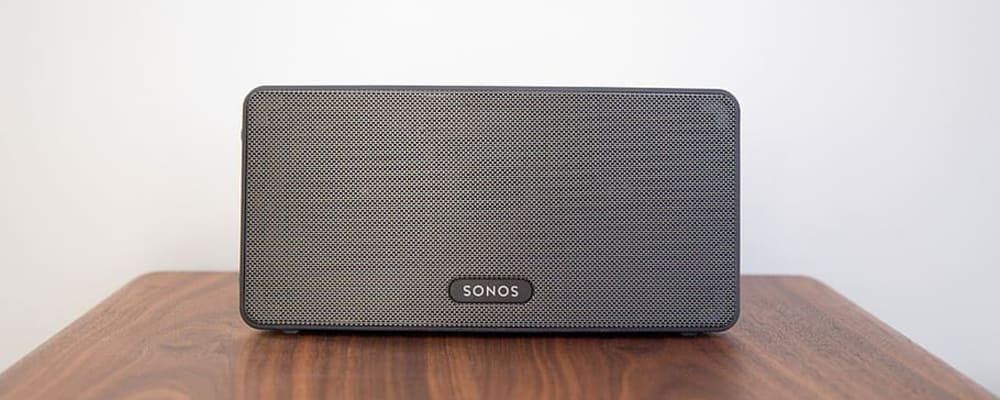 Sonos offers a Certified Refurbished scheme. This means that you can purchase Sonos speakers that have been completely refurbished for a much lower price than brand-new Sonos speakers. If the refurbished speakers have received this certification, you can be sure that you won't have any functioning problems and will have the same longevity as a new Sonos speaker.
This is an affordable way to create a Sonos multi-room speaker system in your home. Also, products bought with the Certified Refurbished scheme come with a two-year warranty so you're assured that your product will function as it should.
Can You Use Sonos With a Television?
Sonos produce several smart speakers that are compatible with smart televisions. It's recommended that you choose a soundbar for this purpose. There are three of these products available from Sonos. As this speaker will be part of your multi-room system, you don't need to run your television's audio through it exclusively, so it's just as versatile as all the other Sonos smart speakers that you would have in your home.
What Types of Speakers Does Sonos Sell?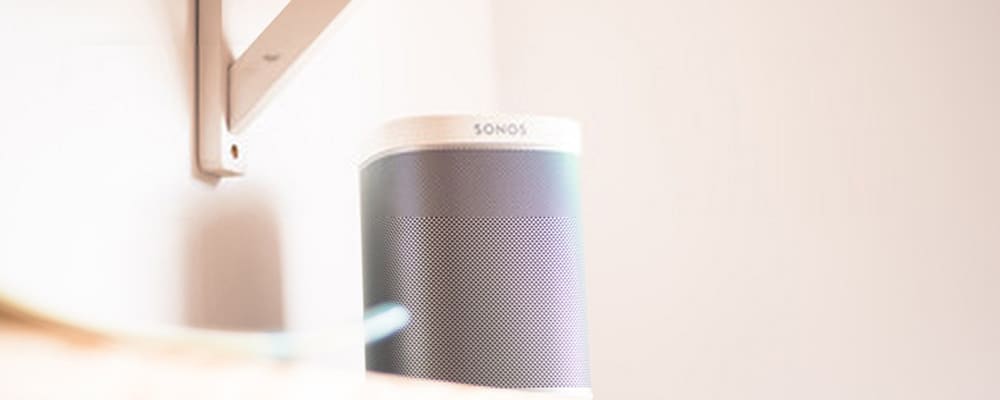 Sonos is regularly upgrading and releasing new speakers. It's still possible to purchase many of the older models, especially because of the Certified Refurbished scheme.
Currently, there are four different powered smart speakers available. These are the Sonos Move, Sonos One, Sonos One SL, and Sonos ZonePlayer S5. The Sonos Play 5 was discontinued in June 2023 and was replaced by the upgraded ZonePlayer S5.
It's also possible to purchase two soundbars from Sonos. These are the Sonos Arc and the Sonos Beam. Again, the Sonos PlayBar was discontinued in June 2023.
It's possible to purchase in-ceiling, bookshelf, table lamp, in-wall, and outdoor Sonos speakers too. The unpowered speakers require the Sonos amp to make them work.
Sonos also sells its own subwoofer. The newest version of the Sonos Sub came out on June 8th, 2023. It's the third generation of Sonos subwoofers. The previous generation of the Sonos Sub was an excellent speaker, however, and it should be considered as a cheaper alternative to the new Sonos Sub.
If you want to hook up your regular hi-fit system to your Sonos speakers, you will require a Sonos Port.
Can I Use Sonos Trade Up When Upgrading My Sonos Speakers?
The Sonos Trade Up scheme is an excellent way to upgrade your Sonos speakers and to save some money at the same time. All you need to do to take advantage of the Sonos Trade Up scheme is to log into your Sonos account on the Sonos website. You can then go to your registered devices, which you'll find in the System area of your account. When you look at the products you've registered, you'll be able to see the ones that are eligible for the Trade Up scheme.
If you decide to take up the offer, you'll save a whopping 30% on the new version of your Sonos speaker or an alternative product. One of the best features of this program is that your speaker will be recycled. That means that you're kinder to the environment, as well as saving some money, which makes everyone a winner.
It's important to check the Terms and Conditions of the Sonos Trade Up scheme before you try to take advantage of it. Not all Sonos models are eligible for this scheme, and the scheme is only possible in certain countries. All the information about the Sonos Trade Up scheme can be found on the Sonos website.
Do I Need to Install the Sonos System Myself?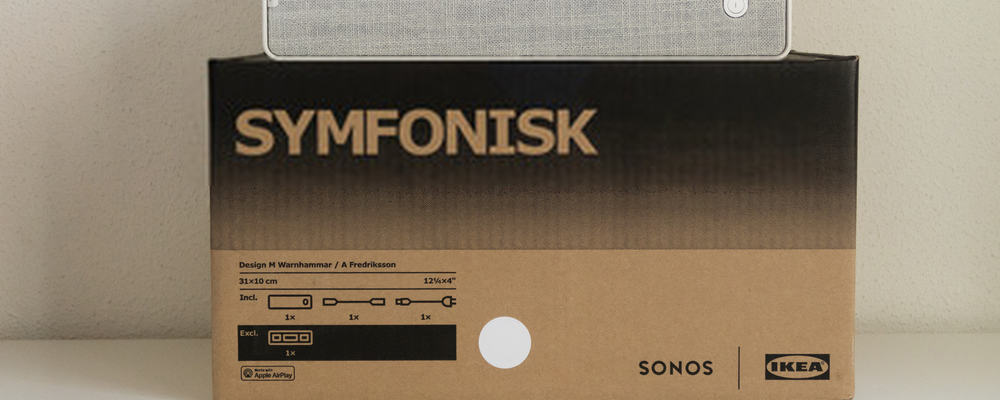 You don't necessarily need to set up the system yourself. Many professionals can do this for you. This should be considered if you're planning on fitting in-ceiling, in-wall, or outdoor speakers. If you're planning on creating a sound system that functions in every room in your house, then it makes sense to contact a professional to do the job, as you'll find that they will be able to recommend the best places to put the speakers. They'll simply take all the difficult work out of setting up the system.
If you want to find a professional to install your Sonos system, you should head over to the Sonos website. Sonos verifies professionals around the world. And if you put your location into the Store Locator page on the Sonos website, you'll be able to find details for your nearest Sonos specialist. They can either send someone out to install your new system or visit your house and recommend the best types of speakers for your home, as well as to suggest where the best place is.
Do I Need to Buy All the Sonos Speakers for a System at Once?
It's not necessary to buy Sonos smart speakers for all the rooms in your house at the same time. Of course, Sonos speakers aren't cheap, and it makes financial sense to build up your system slowly. You don't need to worry about this affecting your system. Each time you buy a new speaker, you just need to set it up with the Sonos app, and then it can be easily integrated into your system.
What Do I Do If My WiFi Isn't Strong Everywhere in My Home?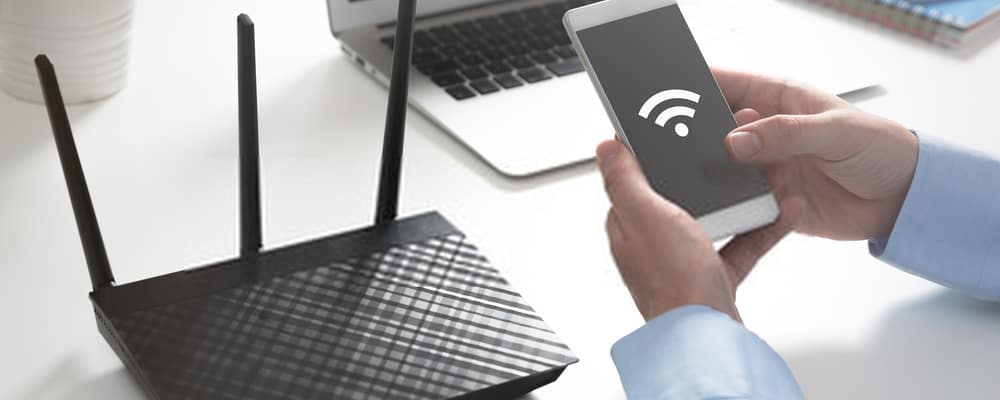 It's a common issue that the WiFi router in a person's home doesn't offer adequate power to be able to reach every corner of the house. This usually isn't an issue for using the internet, as you can simply use it in rooms where the signal is stronger. But what do you do if you want to have a Sonos speaker in a room where the WiFi isn't very strong?
You just need to purchase a Sonos Boost. This product makes its own WiFi network that's just used for your Sonos system. It's an ideal product for anyone who wants to make sure that the Sonos system is working everywhere in your home, even if you don't have a strong WiFi signal.
Summary
Sonos is an excellent company that makes it easy for people to have a high-quality, multi-room speaker system in their home or workplace. Sonos is very easy to use thanks to its wonderful smartphone app. You can use Sonos with all major streaming services, and it's even possible to create playlists that feature songs from multiple streaming services.
Sonos speakers are renowned for their exceptional sound quality. If you want to purchase cheap Sonos products, then the Sonos Certified Refurbished scheme is a great option. And if you've already got Sonos speakers and want to upgrade, then you should take advantage of the Sonos Trade Up scheme.
If you liked the article, please leave your feedback.