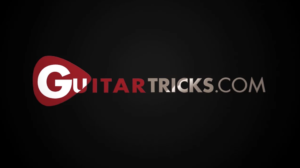 Review of Guitar Tricks Online Guitar Lessons
Gone are the days when an aspiring guitarist's options for learning the instrument were either expensive, in-person tutoring, or impractical exercise books that could be impossible to decipher. The internet has opened up a wealth of possibilities for budding guitarists to improve their skills. It was Guitar Tricks that realized this before anyone else, opening its website back in 1998. It's still one of the best places for online guitar tuition, with there being a huge amount of resources now available for a very reasonable price.
The first aspect of Guitar Tricks that strikes a user is the ease with which you can register for an account. In a matter of minutes, you're signed up and then have the chance to take advantage of the wealth of learning aids that are on the website. There's a fourteen-day trial that can be used for free before you can choose to pay either on a monthly or yearly basis, both for very affordable prices.
Once you've registered with Guitar Tricks, then you can move on to the lessons that the website provides. You'll find that the lesson plans have been split into four categories. There's the option to pick lessons for beginners or experienced skill levels. You can also simply pick lessons that will teach you specific songs or styles of guitar playing. There is plenty of content in each of these categories. This means that you'll likely find the website an educative and helpful resource regardless of your skill level. The fact that there's something for everyone doesn't mean that everyone then is limited. After more than two decades of operation, Guitar Tricks has built a huge library of resources, which you'll never exhaust.

It is beginners who will most likely be pondering whether to sign up for Guitar Tricks or not. Considering that there are plenty of other online tuition websites, such as Jam Play, it can be difficult to know which one to pick. We think Guitar Tricks is an excellent choice for novices. Why? Because of its 'Core Learning System'. Through a series of lesson plans, you can swiftly learn the fundamentals of guitar playing at your own pace. The system provides you with a foundation that you can then build on via more advanced lessons or practice and experimentation of your own. Let's have a look at the Core Learning System in more detail.
The Core Learning System begins with Level One of Guitar Fundamentals. This lesson plan provides you with all the basics, including everything from how to hold your guitar to how to strum a simple chord. Through clear, precise instructions, Guitar Tricks guides you through the most awkward phase of learning a new instrument, while also answering the questions you might be too uncomfortable to ask an in-person tutor. After Level One, you're taken to Level Two of Guitar Fundamentals. Of course, you're now taught some slightly more advanced skills than the first level, which include being introduced to power chords, as well as learning how to read music. 
After the Guitar Fundamentals, the Core Learning System gives you a choice. You can now start to learn how to play the guitar for a certain musical genre. There's the option to take lessons in Country, Blues, and Rock, as well as a section on learning acoustic guitar style. Again, there are a couple of levels to work through for each genre. You might want to experiment with a few styles, or you could drill down into one specific area if, for example, you're simply interested in playing guitar in a certain genre. 
The Core Learning System is an excellent resource for beginners, in our opinion. It gives you the basics in an interesting and engaging manner. Considering the monthly cost of a subscription to Guitar Tricks, as well as the two-week trial period, it's a risk-free way to get to grips with your new instrument. 
There is also an area for more advanced guitarists. The lesson plans in this area take you to the next level. There's a wide range of skills that you can learn or perfect, such as how to bend a string or how to transition from one chord to another. You can pick and choose what lesson to do depending on your interests. It lacks some of the structure of the Core Learning system, but that's not an issue, as, by this point, you'll be wanting to follow your desires and learn what you want. 

There are two other areas of Guitar Tricks where you can take advantage of the more than 8,000 lessons that it provides. The first is an area where you can learn specific songs. Many budding guitarists pick up their first ax because they want to emulate their favorite artist or simply to be able to play their favorite song, so this section will certainly appeal to a lot of learners. It's an exceptional feature because of just how much depth the instructors go into teaching you the 900 songs that you can choose from. You won't just be able to play the song by the end of the lesson plan, you'll have perfected it to such a level as your performance will be flawless. There are between eight and fourteen lessons per song. Each lesson is short and informative. There's also a focus on more than just hitting the right notes, as you'll get tips on how to play the song with more ease and, in some cases, style. As we've mentioned, there are 900 songs to choose from, and you'll likely find something to your taste, but it is important to note that the focus is more on rock, metal, country, folk, and blues, rather than more mainstream genres like pop.
The fourth area of lessons on Guitar Tricks is dedicated to specific styles of playing. There are twelve styles to choose from with a varying amount of materials for each one. It gives you a good opportunity to experiment with a new genre by spending some time on the resources, while also expanding your skillset. You can also simply focus more on your chosen genre. There are so many resources in some of the genres that it will be impossible to exhaust them.
Guitar Tricks also offers you more resources that don't fall into the four sections of lessons. For example, fans of legendary guitarists like Keith Richards can spend some time learning about his techniques. There are plenty of artist profiles, as well as other resources. It's hard to overstate just how much there is on this website. For some, it can be a little overwhelming, but to keep you on track, Guitar Tricks also has a profile area where you can monitor how you've got on with lessons, check your progress, and also you can then return to where you've left off with previous lessons that you've started and not yet finished.
Summary
Guitar Tricks is an online learning resource for guitarists. It offers more than 8,000 lessons in various categories that will cater to guitarists of all different skill levels. 
Its Core Learning System ensures that a complete novice can familiarize themselves with the instrument and learn the fundamentals. More advanced guitarists can take advantage of lessons on certain styles of music, which will familiarize you with the techniques needed for these genres. There are also 900 songs that you can learn through short, instructive lessons. A great alternative to Guitar Tricks is Fender Play - a new learning platform by Fender Guitars.
Pros
+ Core Learning System is a simple, intuitive lesson plan for learning the fundamentals of playing the guitar
+ More than 8,000 lessons to choose from
+ Learn more than 900 songs thanks to in-depth lessons
+ Affordable monthly or years plans, as well as a two-week free trial
Cons
- The website can be a little hard to navigate at times
Why We Like It
There is something for everyone on this website. Complete novices can take advantage of the effective, informative, and easy-to-follow Core Learning system that will teach you all the fundamentals. More advanced guitarists can use Guitar Tricks to learn techniques used in certain genres or to perfect some of their favorite songs. 
With more than 8,000 lessons to choose from, it's one of the most comprehensive guitar learning websites around. The low-priced monthly or yearly subscriptions also offer excellent value, in our opinion. We can highly recommend taking advantage of the two-week trial so that you can see what this website has to offer.
If you liked the article, please leave your feedback.