Today we're giving an in-depth overview of what the Omnisphere2 Software synthesizer offers. The 2.5 software was greatly received when it made its way onto the market. The 2.6 upgrades have been rewritten to cater to a wider range of synthesizers available, and they've expanded on previous libraries and FX.
We can't list the entirety of compatible synths, because we'd be here all day, but let's just say that this synthesizer has widened the compatibility with all the major manufacturers, including Moog, Korg, Roland, Yamaha, Novation, and Dave Smith instruments.
This is great news for those of you who found that the original software didn't function with your keys. For those who don't know, Omnisphere was the first innovative synthesizer software to integrate hardware use into its functionality, expanding its potential into infinite realms.
The interface itself has been revamped; it can now be re-sized. The mini browser is available at all times and can be expanded into a full browser. This new edition brings more than 14,000 sampled sounds to the table and has oscillations-galore. The patches are well organized for easy navigation and retrieval. Each can be tweaked to your preference.
With such a huge library, the software, it has some great user-friendly elements to keep things simple. When you pick a patch you like, it'll automatically call-up related sounds with its Sound Match feature. You can type search terms such as 'bells,' 'choir' or 'wind' for a list of options.
There are four effects layers per patch. They have a doubled Mod Matrix for your mix effects. You can play with any of the 57 on-board FX units and use up to 16 at the same time. There are over 500 wave oscillations to sculpt with including 8 LFOs and 12 Envelopes, and there are also eight independent arpeggiators. You can import your own samples to use the oscillator with, or choose from the armada of patches.
The FM/ring modulator and other filters have been updated; there are over 100 New Wavetables and State Variable Filters, and there are a ton of shapes to choose from to use with the ORB circular motion interface. It allows you to view the shifting variations. You can borrow effects from one patch and apply them to another with ease.
The 2.6 software has developed additional Psychoacoustic sounds and a brand-spanking-new granular synthesis engine. It breaks the sound down into grains that are built-up into sonic events. It also allows you to adjust the amplitude and frequency on a detailed scale to create some of the most complex sounds in the world.
They have revamped the pattern modes. There are new system tuning and scale functions. You can change samples using step dividers, pitch slides, and you can even alter chord voicing or melodic step-by-step inversions.
On top of the effects, you can change the tone and timbre to your taste, shaping the waves, reducing or crushing, and shifting them on a polyphonic level.
You can use the Sound Lock feature while you browse functions. There are over 1000 additional classic analog synth emulations, as well as modern futuristic patches from the EDM section of the library.
You can patch-layer on the go and dual functionality of the filtering, allowing for 34+ algorithms that can be used in series or parallel.
Omnisphere 2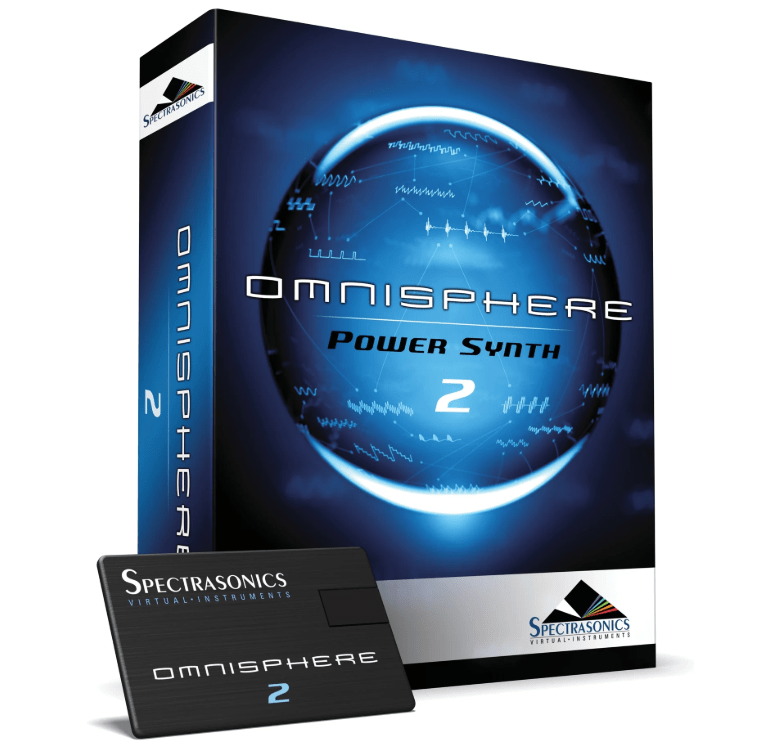 Summary
Omnisphere is a comprehensive software suite that turns your hardware synthesizer into a controller for a limitless library of synth sounds. It's a sophisticated tool that allows for fine-tweaking on an intricate level. You get full command over an endless range of waveform parameters. It's been developed to simplify its nigh-on infinite variables.
It interfaces in a user-friendly manner, and the vast library is easy to flick through, with some great features to help simplify its complex capabilities.
You can stick to preset oscillations and arpeggiators, or play with the granular synth and 57 FX racks to create something entirely unique and unheard of. You can also use your DAW effects themselves. The granular synth applications are cutting-edge and typically unheard of for general public use. It's a pricey program but a sound investment.
Pros
+ Now more widely compatible.
+ Tonnes of new patches and patterns.
+ Own effects engine.
+ Insane library.
+ 500 oscillations.
+ 8 independent arpeggiators.
+ Sound Match feature.
+ Stack mode patching for complex sounds.
+ Granular synthesis.
+ Doubled modulation matrix.
+ Sound Lock browsing.
+ PC and Mac compatible.
+ Works with all major DAWs.
Cons
- You might find you lose hours exploring the range of features. You may never use some of them at all.
Why We Like It
Omnisphere2 has raised the bar. It is an unbeatable piece of software that gives users access to world-class wave oscillation adjustments and proprietary effects racks, that take its extensive patch library 'to infinity and beyond'. It's very well-programmed to help reduce the workflow, with simplified functions that keep its complexities fool-proof.
If you liked the article, please leave your feedback.