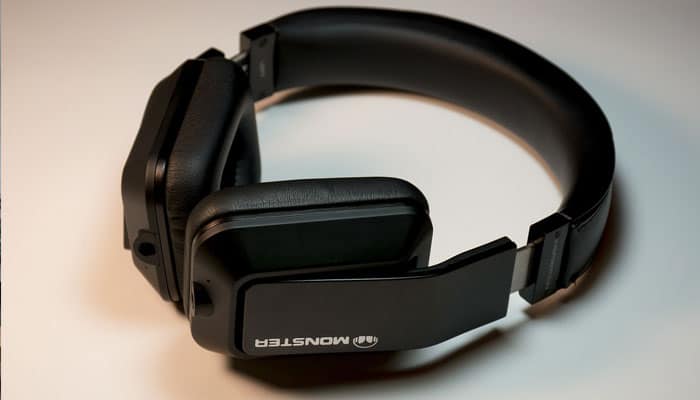 Before we go on and shed some light on the list of best bass headphones out there, we would like to tell you the difference between a general and a bass headphone.
Bass headphones provide you with that depth in music that you always desired. When you are going for the bass headphones keep in mind that it is really hard to seal all the sound within your headphone. Therefore, it is best for you to go for over-the-ear headphones to provide you with minimum sound leakage.
They come in with a variety of features to enhance the bass in your music. These features include inline-remotes, noise isolation technology etc. it is really important that your bass headphones should be really comfortable. Therefore, going for the headphones with soft headbands and ear cushions would be a wise choice in this regard.
There are a number of bass headphones available in the market these days. Therefore it becomes a touch difficult to get your hands on the best among the lot. To assist you in making the right decision in this regard a list of the very best bass headphones that you will in the market nowadays is given below.
1. Edifier H840 Audiophile Over-the-ear Headphones for Bass
When you are looking for the best quality sound, this pair of headphones is just the right pick for you. It is carefully crafted to give you the ultimate comfort that you want out of your headphones. Normally, a person uses headphones for longer intervals of time and if the comfort level is not up to the standards then using the headphones is a bit difficult.
The balance you get between the treble and the bass of these headphones is pretty amazing. The Edifier H840 Audiophile Over-the-ear Headphones for Bass has the leather ear cups to provide you with ultimate comfort.
Pros
+ It comes in with 40mm driver units that are fine-tuned and therefore, provide quality sound output.
+ The ergonomic design that these headphones have makes them quite comfortable.
+ When talking about the ear cups of this headphone they are all soft leather so you can use them for longer intervals.
Why We Liked It –With an amazing sound quality excessive bass and the comfort that the Edifier H840 has on offer, makes it one of the best headphones for bass. The price of these headphones is also at a pretty lower side.
2. Sennheiser HD 800 Reference Dynamic Bass Headphones
It would be rather unfair to give a list of headphones of any sort without including a product from the Sennheiser. It is one of the very best companies that have a reputation for manufacturing some of the very best headphones of all times. Sennheiser has been there for quite some time now and coming up with audio solutions to meet the expectations of all around the globe.
The Sennheiser HD 800 Reference Dynamic Bass Headphones is another example of the brilliance of the company. Everything about these headphones is just perfect whether it is the frequency response or the comfort level. One thing that separates these headphones from all the others is the 56 mm diameter driver, which is nowhere to be found in most of the other headphones of the similar sort.
Pros
+ Since it is an open back headphone, it automatically becomes very good with the clarity of the sound, giving you every detail.
+ It has an ergonomic design and the material used in the manufacturing of it is Leona, which is non-resonant and ultra-light weight at the same time.
+ Comes in with a patented 56mm ring radiator transducers which are arguably the largest driver for any headphones.
Why We Liked It – Some are of the opinion that the Sennheiser HD 800 headphones, are pretty expensive. However, when looking at the qualities and extensive bass that they have on offer you find it a pretty fair deal.
3. Maxell AMP-B Amplified Heavy Bass Headphones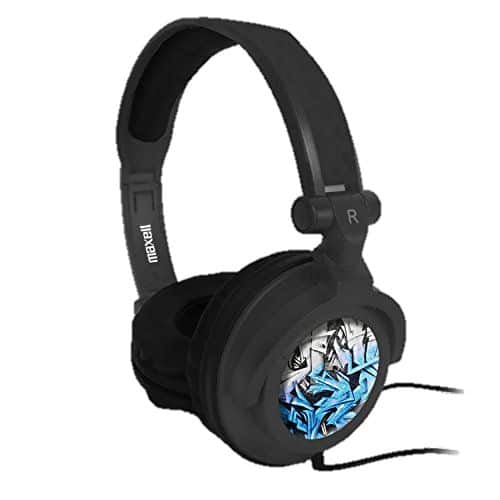 When you want the absolute power and the dynamic sound quality from your headphones, these are definitely the ones to provide you with that. It is important for any bass headphone to have large drivers and it has 40mm drivers which provide extensive bass.
The Maxell AMP-B Amplified Heavy Bass Headphones comes in with padding around on-ear ear cups making the comfort level of these headphones pretty high. You can wear these headphones for hours without the slightest of discomfort. These headphones are really good with the portability since they have an ultra-light weight and a foldable design. You can connect these headphones to any CD Player, DVD player, Mp3 player or other portable devices.
Pros
+ These are ultra-light weight headphones so that you can use and carry them really easily.
+ These headphones are capable of providing you with superior sound and deep bass because of the 40mm drivers they come equipped with.
+ The comfort level that you get with these headphones I just amazing since they come with soft on-ear cushions.
Why We Liked It –The price range, the dynamic sound quality, and the extended bass response, all add up and make the Maxell AMP-B Amplified Heavy Bass Headphones one of the best in the business.
4. ActionPie VJJB-V1S High Resolution Heavy Bass In-ear
When you talk about the frequency response the impedance and the connectivity that these headphones have on offer, it is just the best. It comes in with high-performance dynamic driver system making it really good as far as bass is concerned.
The ActionPie VJJB-V1S High Resolution Heavy Bass In-ear has a great capability of suppressing the frequency glitches that you will experience with most in-ear headphones. These are really good with eliminating accidental vibration and external noise and provide you with the clarity that you always needed. It also comes in with a 3.5 mm gold plated plug so the signal never breaks.
Pros
+ It comes in with an exclusive driver design, therefore has the ability to pump out the deepest bass.
+ These headphones come with soft silicon ear buds that are not only good with the comfort but also reduce the external noise.
+ The lightweight design of these headphones enables you to use them while you are traveling or even working out.
Why We Liked It –The ActionPie VJJB-V1S High-Resolution Heavy Bass In-ear for the price and the qualities on offer are arguably the best in-ear bass headphones of the current times.
5. SONY Over Ear Best Stereo Extra Bass Portable
If you are someone who would like to have headphones that are really good with bass and are also easily portable at the same time these are just the headphones for you. The crisp and clear sound that you get with these headphones is just outstanding. Since these headphones are around the ear headphones so they are quite good in not leaking any sound.
Sony has a reputation of coming up with great quality electronic products that are rated pretty highly by it consumers. As far as headphones are concerned Sony has not disappointed a single bit and has completely lived up to its reputation. The SONY Over Ear Best Stereo Extra Bass Portable is another example of the sheer brilliance of the company.
Pros
+ It comes in with high-energy neodymium magnets, providing a high-quality sound.
+ These headphones are open air and dynamic headphones so that you get a pretty relaxed feeling while you are using these headphones.
+ The portability of these headphones that you get because of the sophisticated swivel design is just amazing.
Why We Liked It –Over-Ear want to listen to quality music on the go and that too with extremely good bass the SONY Over-Ear Best Stereo Extra Bass Portable are just the perfect headphones for you.
6. Beexcellent GM-2 Gaming Headset With Mic and Good Bass
These microphones are ideally designed for gamers. When you are a gamer it is important that you should have the complete concentration on the game. This is not possible if you are able to hear external noises while you are playing and this is where these headphones give you the ultimate experience. Since these headphones have a great capability of blocking all the external noises.
The Beexcellent GM-2 Gaming Headset With Mic and Good Bass comes in with an adjustable mic. Therefore, you can position it according to your liking when you want to be heard and when you do not. The bass that you get with these headphones is also of the top quality, therefore, it is not only restricted to gaming applications.
Pros
+ Since these headphones are ideally designed for gamers, therefore, are compatible with Xbox One, PlayStation 4, PC and mobile/tablet devices.
+ It is capable of providing you with a comfy fit since it comes in with super-soft ear pads.
+ You can easily adjust the volume according to your requirements through the rotatory controller; you can even mute the mic whenever you want.
Why We Liked It –As far as gaming is concerned you will not be able to find better headphones than the Beexcellent GM-2 Gaming Headset With Mic and Good Bass and it is also good for some other applications.
7. TopOne Audio Technica ATH AVC400 Sonicpro
It is really important for any headphone to fit you perfectly because, without it, youwouldnot be able to experience the actual sound quality of it. These headphones come in with a self-adjusting headband support mechanism and because of this, it fits any size perfectly.
When talking about Audio Tehnica as a brand, it is pretty well known and has been there for quite some time now. The company has been producing some quality audio solutions for audiophiles and audio professionals at the same time. This is the reason why it is preferred by many all around the globe. The TopOne Audio Technica ATH AVC400 Sonicpro is also an amazing bass headphone by this company.
Pros
+ Comes in with 53mm large drivers and therefore, the dynamic sound quality of these headphones is right up there.
+ It has a bass-reflex port that is capable of creating tight and deep bass sound.
+ It comes in with newly designed earpads to reduce all the pressure on your ears, so you could use them for hours.
Why We Liked It – The TopOne Audio Technica ATH AVC400 Sonicpro with a very good sound quality, enhanced bass, and an amazing price tag is one of the best headphones available nowadays.
8. Premium, Bluetooth Headphones – HIFI ELITE Super66
Since these headphones are Bluetooth headphones, therefore they can connect with any device wirelessly with the help of Bluetooth. This actually means that the portability that you get with these headphones is just amazing. So now you would not be missing out on listening to your favorite sound while you are traveling.
The sound that you get with these headphones is of Hi-Fidelity and distortion-free, the bass is also rich and clean at all volume levels. It comes in with an ergonomic design all made up of stainless steel giving you the maximum durability that you always wanted. It also has an extended battery life so you can listen to your favorite tunes without any interruptions. Click if you are looking for similar headphones but at a really great price at under $100.
Pros
+ It comes in with advanced noise isolation technology and is capable of delivering distortion-free audio even when at the max volume.
+ It is an ultra-lightweight headphone with soft ear cushions making sure that the comfort level is always at its peak.
+ You get all the controls in the world with these headphones since these are equipped with buttons such as play, pause, next and previous.
Why We Liked It –The portability, sound quality, comfort level and all this at an amazing price makes the Premium, Bluetooth Headphones – HIFI ELITE Super66 one of the best bass headphones available out there.
9. Audio-Technica ATH-M50x Professional Studio
When you have the perfect match of sound quality with an amazing built quality why would you go for anything else and this is exactly what you get with these headphones. It is something that top audio professionals and the online reviewers say about these DJ headphones.
Pros
+ It comes in with 45mm large-aperture drivers giving it the sound quality that you always wanted with an extensive bass.
+ The design of these headphones is Circumaural which is best in the isolation of sound even at pretty loud environments.
+ It comes in with earpad and headband that are professional-grade so you get the best durability and comfort.
Why We Liked It – The Audio-Technica ATH-M50x Professional Studio is a complete blend of extreme quality sound and ultimate comfort and it is not something that you will find with many headphones out there.
10. Beyerdynamic DT 880 Premium
Bayerdynamic is known to produce some of the very best headphones of the modern times whether the open or the closed back ones. These special headphones combine the qualities of both the types of the headphones and reproduce an amazing sound quality in the most comfortable manner.
Since these headphones are semi-open-back headphones, therefore they provide you with all the comfort that you need in a prolonged use.
Pros
+ These headphones are high-end semi-open-back headphones providing you with exceptional bass response and true sound definition.
+ These headphones have the ability to reproduce immersive three-dimensional acoustics and that is because of the frequency response that they have.
+ Comes in with soft ear pads that are replaceable and also a padded headband to provide you with the ultimate comfort.
Why We Liked It –With a rugged construction to last, ultimate comfort and great sound reproduction ability, the Beyerdynamic DT 880 Premium are one of the best bass headphones out there.
Bass Headphone Buyers Guide

Our Top Pick

For our top pick, we went with something that has proven bass quality. The Edifier H840 Audiophile is over the ear headphones that provide complete isolation to the already strong and thumping bass. It is quality with high comfortability as you have really soft earmuffs. The headband too has soft leather to provide high durability and flexibility. It has a drive of 40 mm so you can imagine how strong its bass must be.
It comes with an optional microphone too so the features on this one are ample to make it the best choice for anyone simply looking for good bass. You can use it on your way back home on the train or even in your studio.
Premium Choice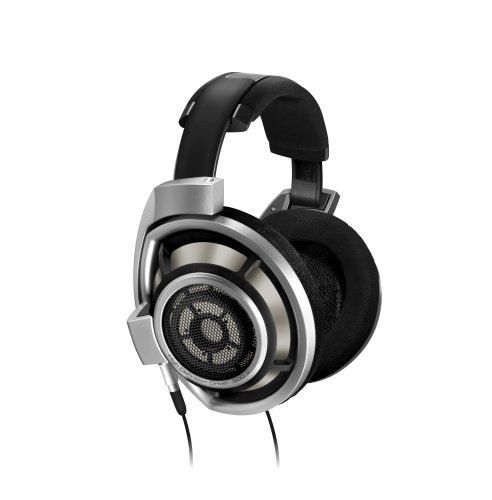 Like we said earlier if you want a truly premium product be prepared to shell out some hefty cash. Sennheisser is a name pretty well known in the music world for their top class headphones and if we are talking premium quality then their products surely meet the standards.
The Sennheiser HD 800 Reference Dynamic Headphone has a sound that will blow you away. With a frequency response of 6 Hz to up to 51,000 Hz, you can imagine how strong these headphones can be. Even though these are quite big in size, they are light weighing only 330 grams.
The bass of Sennheisser HD 800 is going to be the strongest and deepest you can find with a driver size of 56 mm. All the features on this one help produce a sound that is well balanced but has a boosting bass. The over the ear cups cover the ears completely without being too snug or heavy. Obviously, comfort and ergonomics are an important part of the headphones experience so when you are spending so much you want everything to be perfect which is what the case is with these headphones. If you have a big budget then this should be the product for you.

Great Value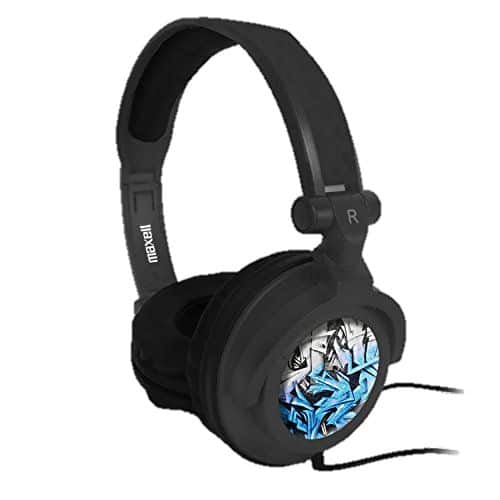 If value for money is the deciding criterion for you then there are plenty of good options you can find. Maxell Amp B Amplified Heavy Bass Headphones have a very strong bass signal but cost very little. These headphones have a very stylish print on the ear cup which snugly covers your ear to provide sealed sound. With a 40 mm driver, you get a bass that is good enough to vibrate glass, if you will. It is one of those products that you can just buy in a glimpse without thinking too much.
Not only do you get decent sound but you also get high portability as this piece is foldable. You can virtually use them with any device and take it with you wherever you go.
Headphones are one piece of technology that is often underrated because they are so useful yet we forget their importance in our lives. They just bring sound to the persons ears without disturbing anyone around. There was a time when headphones were not able to produce high-quality bass but now there are headphones that are considered bass headphones because they are able to reproduce bass just like any speaker would. Finding earphones that are particularly great with bass can be a difficult task. There are numerous things to know before buying something especially if you are an avid bass lover. Here is everything you need to know before hitting the buy button:
The Bass Issue with Headphones
The reason why not every headphone produces good bass is that bass is directly related to the area of the speaker. You will notice that speakers that are designed for bass tend to be bigger in size. Since headphones have such small sizes, it can be difficult to achieve loud bass. Nowadays, manufacturers have found a middle road where they can create quality reproduction of bass while keeping the headphones small enough for everyday use. Bass is also related to the medium of transmission i.e. wired or wireless. The former obviously is better in terms of the clarity of signal so you get the best form of bass.
Types of Bass Headphones
Bass headphones come in virtually all kinds of headphones:
Circumaural or Over the Ear Headphones
This type of bass headphones covers the ears entirely and snugly. It is big in size obviously but provides complete isolation and therefore achieves high-quality bass. In studios and most professional settings, this type is preferred. They are not highly portable though because of their size.
Supra-aural
These are similar to circumaural but they are smaller in size even though they do cover the ears. The isolation effect is missing here as there is space for sound to escape. However, they do offer a decent bass audio experience.
Earbuds and Earphones
Earbuds and earphones are both in-ear headphones i.e. they are small and can be put into your ears directly. The only difference is that earphones go inside the canal while earbuds cannot. The latter just sit inside the ear but produce the same level of sound. In terms of bass, earbuds do not recreate bass effectively as there is no seal and there is a high chance of interference. If, however, you are looking for earbuds – click to go there. Earphones, on the other hand, are capable of producing high-quality bass as they snugly sit inside the canal and there is not much space for sound to escape. Additionally, both types are highly portable and lightweight so perfect for everyday use with your smartphones or music players like iPod.
Driver Size
There is not much of a difference in technology between a bass headphone and a regular headphone. The main component that affects the bass level and quality is the driver. This is what converts the digital signal into the sound signal so you can understand this is where the real work is happening. The bigger the size of the driver the better the bass signal would be. For most headphones, the driver size ranges from 20 mm and 50 mm. You can read the driver size on specifications about the headphones either online or on the casing.
Levels of Bass
With most bass headphones you will find the bass level to be normal but with some headphones, the bass will feel boosted up. There is a reason for this boost that manufacturers create in the headsets. You will feel the bass as much stronger than the rest of the sound signal. If you recall what bass really is about then you will know that bass coming for subwoofers is not just limited to what you are hearing but also what you are feeling. You see how the windows in the car vibrate or you feel a thumping in your chest when you hear the loud bass in your car or at the club? This is what is missing from the headphones and to make up for it, some brands choose to boost it up. Frankly, this is the only way to improve bass production in tiny earphones.
Bass Boost
The above feature is present in many headphones and is called Bass Boost. You get a fuller effect of sound with loud and thick bass. With this mode on, the sound would feel a bit distorted but you will get the near perfect bass you need. The boost actually improves the sound because a stronger bass is better than a sloppy one. One important thing to note here is that this boost feature only works in high-quality headphones. Low-end headphones have this feature as well at times but you will see the difference is quite significant.
Active Noise Cancellation
The normal bass headphones these days provide ample isolation to deliver high-quality bass and overall balanced sound. However, there are headsets that have special designated active noise cancellation. Obviously, the sound and the bass are highly improved on these but they tend to be pricier than normal headphones. This is because you are paying for active cancellation technology too. For your regular use, avoid spending money on such headphones because you do not really need them.
Brands and Pricing
Bass headphones vary greatly in terms of pricing and many times the prices depend on the name brand you are buying. But identifying the best name brand that actually means business when they say bass headphones can be tricky. The reason is that bass is now a part of many music genres including EDM, House, Alternative and Rock. So some brands just for the sake of selling their products market the headphones as bass rich. Others actually spend money on the technology and provide the best bass. Sony, for instance, produces high-quality bass with its MDR-XB series which provides extra bass (XB).
As for prices of these headphones, you should be prepared to spend $50 or above at least if you want high quality. You can also find headphones that are cheaper than $50 and have decent quality. As for the other end of the spectrum, some headphones may cost even $500 or more as these are truly premium quality with advanced features and flawless balance of sound and obviously extra-strong bass. You will also find some headphones that are very cheap but beware of these as there is a high chance you will not get the kind of bass you are looking for.
Comfort
Your comfort is as important as the quality of the sound or bass. Imagine having a high bass but very bulky ear cups. You will not be able to use this type of headphone for very long. For over the ear headphones, the leather of the padding should be soft. Some even have anti-bacteria properties to protect your ears from any accumulated bacteria from the sweat. This is something you would only get to know once you wear them but one way to find out about the comfort level of the headphones is to find out what material is used for padding. Another effective way is to read reviews and to look for any customers who complained about the headphones being annoying or uncomfortable.
Styles
If textures, colors, and design are your thing then you will not be disappointed with bass headphones. There are many brands that produce highly stylish products with vibrant colors and edgy designs. Beats, for instance, is one such brand is famous for its funky headphones. You will find scads of colors, prints and even glow in the dark headbands and ear buds.
FAQ Bass Headphones
What are bass headphones?
Bass headphones are not that different from regular headphones. The low registers of music are what is called bass. It is a sound that you can feel too as it is thick, deep and vibrating. So the headphones that recreate bass are dubbed as bass headphones.
The difference is very minute and lies in the driver. For quality bass, you need a driver of 40 mm or above. So any headphone with the driver of 40 mm or bigger would supply ample bass. The difficulty with regular headphones failing to reproduce bass is that bass usually requires the large size of the driver. In speakers, you can see the woofers have largely sized drivers which make them the best for bass recreation.
Bass headphones come in all shapes, sizes, and styles. You have the over the ear headphones some of which are big and completely cover the ears while some are smaller. Then you have in-ear headphones that go inside the ears. In-ear headphones are usually used with phones and iPods because they are light, small and inconspicuous. Ear buds too have bass but not as good as in over the ear and in-ear headphones.
Are bass headphones bad for your ears?
The answer to that depends on your own use of headphones, any kind of headphones for that matter. Experts say that listening to music over 100 db for more than 2 hours can do little damage to your ears. Bass headphones can be loud but the sensitivity varies from one model to another. It depends on the sensitivity of the headphones as the voltage applied is directly proportional to that. The more pressure of sound can affect ears which is why it is always recommended to listen to music at a moderate volume.
In most bass headphones you will notice that bass is the most prominent signal. This is because of the feature Bass Boost that exists in many headphones. This does not necessarily mean that the bass will damage your ears as it consists of lower frequencies. But the same rule applies to bass headphones too that applies to all stereo devices. Listening loud for too long will have ramification in the long run. So technically, bass headphones have no special effect on your hearing. If you overuse them then perhaps you may hear vibrating noise in the morning when you wake up which happens even with regular headphones and speakers.
Can the bass break the headphones?
You can increase the bass in your headphones if you like thanks to equalizer but not many headphones will reproduce the bass as you like it. These headphones are usually those that are low quality and have small size drivers. They are not able to reproduce bass and hence end up dysfunctional. You will hear a buzzing sound or sometimes the sound in one ear would stop.
It is important to note that this only applies to poor quality headphones. Many headphones can handle emphasized bass pretty well like M50 or ES7. But for this very reason, if you are a bass person and like the increased bass in your earphones then you should go for bass headphones as these are designed to produce low-frequency signals. Their drivers are usually 40 mm and above so they are capable of producing bass signals without damaging the earphones inside circuitry. They are also better for your hearing as having increased bass in low-quality headphones just misses the signals and produces irregular sound pressures.
How do bass headphones work?
Bass headphones are not that different from any other headphones in that they have emphasized bass which basically is the lower frequencies in the signal. They achieve this by using a driver that is inside the ear bud or ear cup depending on the type of headphone you are using. This driver is nothing but a magnet disc that contains coils and diaphragm. This is the element that does the main work and converts digital signal coming through wires to sound signals. It does that by vibrating so this driver is producing all frequency signals.
For bass headphones, the driver has to be large sized because the lower frequencies depending on the size and the larger the size the bigger the bass. This is why subwoofers and woofers are usually the biggest units in a sound system. Most high-quality headphones designed for bass are usually over the ear i.e. circumaural. This is because these have a bigger driver as compared with in-ear headphones.
The bass is even stronger in circumaural headphones because there is no signal drop i.e. the sound signal does not escape and reaches directly to your eardrum. The result is a high quality uninterrupted bass signal that thumps against your ears. It is important to note hear that the bass in headphones can only be heard as opposed to being felt. This is because the signal is being transmitted directly to your ears unlike with speakers where the signals go everywhere and you can literally feel the vibrations in your body and around you.
Which are the best bass headphones?
As we said before, bass headphones come in all sizes so it comes to your own needs and which one is best for you. Lets start with your usage, if you need something for regular use e.g. while commuting to work or school then in-ear headphones or earbuds would be the best choice. The reason is simple that they are quite portable and easy to manage, although you will see people with big headphones on trains and buses too. As they say though; each to his own.
If you are a bass freak, and by that we mean you have a playlist filled with rich bass tracks and you just love the vibrating sound then the over the ear headphones are perfect for you. They will give you a complete and isolated bass experience that you can feel anywhere anytime.
As for the quality of the bass itself, you should check out the frequency range and driver size of the headphone. For the latter, anything 40 mm or above is considered good. You will even find some with above 50 mm driver and these are usually the high-end ones.
Be prepared to spend a few hundred dollars if you want the ultimate bass sound as those with high-quality components tend to be quite pricey. Brands like Sony, Sennheiser, and Beats can be quite expensive but obviously, their quality is unparalleled and they last quite long. Most musicians use such headphones only in their studios to experiment with different levels of bass, especially now that bass is such a vital part of so many genres.
This does not mean that you can only get good bass in your headphones if you have hundreds of dollars. There are decent quality headsets with very reasonable pricing available in the market. You can get the bass headphones with a driver of 50 mm in as little as $30. Some are in fact even lower than that but you have to be cautious about them.
How do I choose the best bass headphones?
The process of getting the best bass headphones is pretty much the same as buying any other products. It involves identifying your own needs, knowing the features and brands and then finding something that fits your budget. Here is what you got to do:
Know the different types of bass headphones that have been explained in the buying guide. Based on your needs you will know which type to look for. Some are more portable and affordable than others.
Study the different features of the headphones even though they are headphones only some may have extra features, for example, some do not have microphones. If you want one with microphone then look for that. Some come with other options too and some have a lot of styling in them.
Now decide on your budget as to how much you are willing to spend on this headset for bass. The prices vary greatly and quality may not necessarily be linked with pricing. So decide according to your needs and the brand you may like. You can have your budget as low as $20 or as high as a grand for that matter. For a budget between $50 and $500, you will find a plethora of options to choose from including some of the high-end brands.
Choose two or three headphones that you like the best and are within your budget. Read their specifications thoroughly especially their frequency range, driver size, and sensitivity.
Read the reviews about these products and what the customers who have used them before have to say about it. You should be looking at both positive as well as negative reviews. The one with the most positive reviews or most insignificant negative reviews is the one you should go for.
After delivery, make sure to try them on and play something with the biggest bass to test their strength and quality. If it does not meet your expectations, you can always have it returned. But if you follow the steps closely and do your study, there is no chance you will end up with a product you do not like.
Do bass headphones require an Amp to work?
The answer to this question is a simple No. bass headphones do not require an external amp in order to work. It is just the matter of your personal preference whether you will be satisfied with the headphones sound or you want to enhance it.
An external amplifier will boost up the sound quality of your bass headphone. When you use your bass headphones with small portable devices like MP3 players, their internal amps are not that powerful, using an external amp here would be a wise decision.
Therefore considering an amp to be vital in order for the microphone to work is not at all true. You can just use an amp to enhance the sound quality of the headphone you are using.
Which headphone type is the best for bass?
As we all know that headphones are available in typically three types. These three types are in-ear over-ear and on-the-ear headphones. The on-the-ear headphones are considered to be probably the best bass headphones. These headphones due to their design and construction are really good with noise cancellation and sound leakage. You do not want to miss any bass points because of the external noise you are able to hear within your headphones. Similarly, you never will want to disturb your neighbors with the excessive bass because of the sound leakage.
Having said all that, it does not mean that the in-ear or on-the-ear headphones are bad with bass. It completely depends upon your application to go for a certain type of headphone. If you are going to use headphones while working out you cannot go for the bulky on-the-ear headphones. This is where the in-ear headphones come in handy because of their compact and sleek design.
What is the role of drivers in bass headphones?
Drivers go hand in hand with the bass headphones. The bigger will be the size of the driver the better will be the quality of the bass. Therefore, it is really important that when you are going for a bass headphone you must keep the size of the drivers in mind and always choose the bigger ones. There are some high-end models available in the market that comes with drivers size as big as 53mm. These models produce the best quality bass.
How important is the comfort?
The comfort level is something that we associate not only with bass headphones but with all the other types as well. Most of the people use the headphones for longer intervals of time and in such a case if the headphones are not comfortable, they can spoil all the fun for you.
In the case of the bass headphones, the comfort level should be at its peak. Heavy bass means a greater pressure on the years and if your headphones are not equipped with pressure minimizing components you cannot use them for long. Using headphones that are not good for minimizing the pressure on the ears might result in achy ears after every listening. Therefore it is highly important that the bass headphones should be really good in minimizing the pressure on the ears. Similarly, for an extended use, it is advisable that the headphones should have soft ear cushions and probably a comfy fit. A comfy fit will not only ensure the comfort of wearing but it will also help in providing the best output.
For more reviews from Music Critic, be sure to follow us on Facebook.
If you liked this review, please leave a positive rating: