1-v-1 Product Comparison - the Quik Lok VP-2611 Volume Pedal vs the Fender FVP-1 Volume Pedal
See how the Quik Lok VP-2611 Volume Pedal stacks up against the Fender FVP-1 Volume Pedal in today's product comparison. Not sure which is right for you? With so many great options on the market that's hardly surprising, so read on and see if we can help you reach a decision. If you enjoy this article, you can also check out the full version here.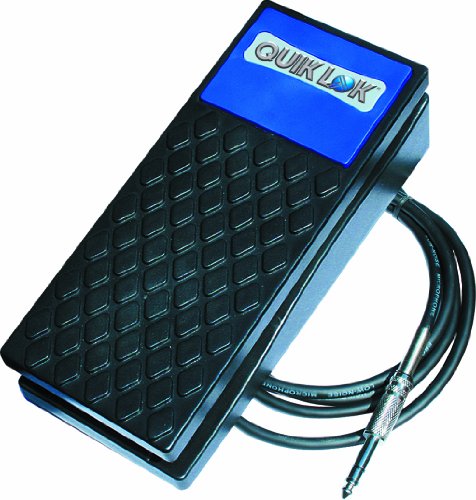 The first product we will be looking at is the Quik Lok VP-2611 Volume Pedal. Let's face it, sometimes many of us are kind of broke sometimes and can't really afford to splurge on all the effect pedals for guitar playing we wish we could buy. That's when we need good budget alternatives that will keep us going at least for a while.

The challenger is the Fender FVP-1 Volume Pedal. Next up is a volume pedal for guitar that is quite different from the other pedals we've looked at. Just the way it looks is different, it's quite big and chunky, a little bit tank-like, but still nice, just different. The second thing that is different about it is that it actually alters your tone. When you lower the volume, it kind of enhances the trebles to create a special effect, which is cool, but important to be aware of, since not everybody likes it.
Taking a look at the features of the Quik Lok VP-2611 Volume Pedal
Another scenario when Quik Lok's volume pedal would be great is if you're not quite sure about how much you will use the volume expression pedal. Maybe you just want to try a volume pedal out to see if it's something for you, or maybe you've just started playing the guitar and don't even know if you'll be able to keep it up. I mean, the last thing we need is more expensive stuff in the garage or basement that we're never using, right?
Examining the Fender FVP-1 Volume Pedal
You could say that it's more like the kind of effect pedal that alters your tone in a cool way, rather than just letting you adjust the volume.
HEAD TO HEAD COMPARISON
Quik Lok VP-2611 Volume Pedal
Fender FVP-1 Volume Pedal
KEY FEATURES
+ Very affordable
+ Easy to use
+ Sturdy


+ Passive volume pedal (no power required)
+ Aluminum casing
+ Tuner outputs


WHAT OUR TEAM THOUGHT
This volume expression pedal works ok for guitars and keyboards and has a heavy base to make it stable and safe to use.
This Fender FVP-1 is a passive volume pedal that doesn't require batteries or power, which is super. It also features a Tuner jack, which lets you conveniently tune on stage.
Discover more
Also see Music Critic's article The 9 Best Volume Pedals which includes even more information.
Similar head-to-head comparisons: