1 on 1 Testing
In today's comparison we invite you to see how the Evans G2 Coated Tompack stacks up against the Remo Ambassador Hazy. Find out what separates these two items with the full comparison review below. This article is part of a series called Top Drum Heads For Church, Jazz & Metal Genres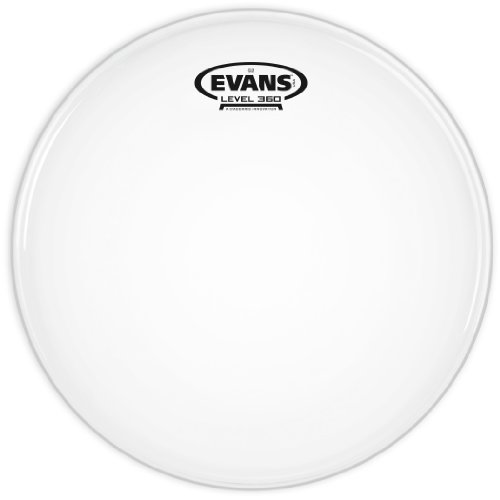 Contestant number one is the Evans G2 Coated Tompack. We're starting out our list with really good all-round drum heads from Evans. They are many drummers' favorites since they're so versatile and have a good sound that works for most genres. They're perfect if you know that you need new drum heads but you're not sure about what you need.

Next up is the Remo Ambassador Hazy. It's time to learn more about Remo's Ambassador Hazy! Up until now we've only been talking about the top drum heads that get the drum beating, but what about the other side of the drum? Which drum head you use there will also affect your tone. Look at this YouTube video and compare different types of heads, you will understand what we mean!
Examining the Evans G2 Coated Tompack
Here is a YouTube video where you can listen to these drum heads!
A good look at the Remo Ambassador Hazy
[lyte id="gnUpC0OjxWY" /]
HEAD TO HEAD COMPARISON
Evans G2 Coated Tompack
Remo Ambassador Hazy
KEY FEATURES
+ Many different sizes
+ Versatile
+ Durable
+ Affordable


+ 1-ply to help your resonance
+ Better sound from your snare drum
+ Cheap

Cons:
- Not everybody will notice a big difference
- Quite sensitive


WHAT OUR TEAM THOUGHT
Evans G2 Tompack is the way to go if you want something that won't let you down, no matter what kind of music you like! We couldn't even find a single bad review online, only four and five-star reviews! You can get them as coated or clear and they're available in many different sizes so that you can be certain to find drum heads that works for your drums! Check out the Evans G1 as an alternative. Did you know? Evans drum heads are designed, engineered and manufactured in the USA, which is not just a sign of high quality, but also very environmental friendly since they haven't travelled across the globe.
This is a great product for drum nerds who want to do everything they can to make their snare drum sound perfect. It's not something that beginners need to think about, but more advanced drummers should definitely consider getting one! It's very affordable as well, so there's nothing to lose! Did you know? It's called hazy because it's somewhere between clear and coated.
Read our full review
You may also be interested in our article Top Drum Heads For Church, Jazz & Metal Genres.
See more head-to-head comparisons of products: