Battle Royale: Comparing the Sennheiser EW 135P G3-G to the Sony ECMAW4
In this comparison we put the Sennheiser EW 135P G3-G and Sony ECMAW4 head to head in a battle to find out which wins the specifications war. Not sure which is right for you? Read on and find the perfect item for your needs. If you would like to see more product comparisons from the same category, click here.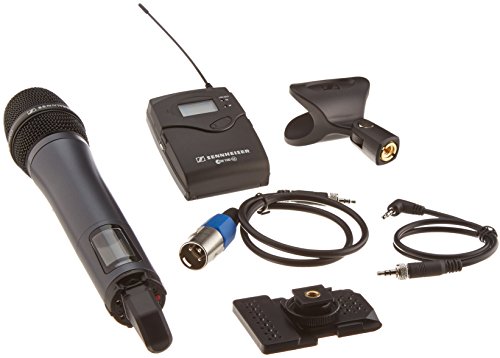 Contestant number one is the Sennheiser EW 135P G3-G.

And now we will have a look at our second product, the Sony ECMAW4.
HEAD TO HEAD COMPARISON

Sennheiser EW 135P G3-G

Sony ECMAW4

KEY FEATURES

+ Wireless field mic.
+ Entire system package.
+ Great for spoken word.
+ Versatile use thanks to handy accessory bundle.



+ 2-way wireless com set.
+ Interactive field use.
+ All accessories included.



WHAT OUR TEAM THOUGHT

We like this field operated handheld microphone it is very true to the original vocal audio can be used fairly effortlessly in conjunction with your camera and once again comes from a trusted brand.

It is an accessibly priced, 2-way communication system, which is invaluable for use on set.
Would you like to know more?
Music Critic did a post with even more information on this topic. Click here to see it.
Related head-to-head product reviews: