Battle Royale: Comparing the Vox V845 Classic Wah Wah Pedal to the Morley PFW Cliff Burton Tribute Power Fuzz Wah
In this comparison we put the Vox V845 Classic Wah Wah Pedal and Morley PFW Cliff Burton Tribute Power Fuzz Wah head to head in a battle to find out which wins the specifications war. You might think it all comes down to the price, but frankly there is a lot more to it. You might also be interested in our article The Best Wah Pedals to Buy in 2022 Review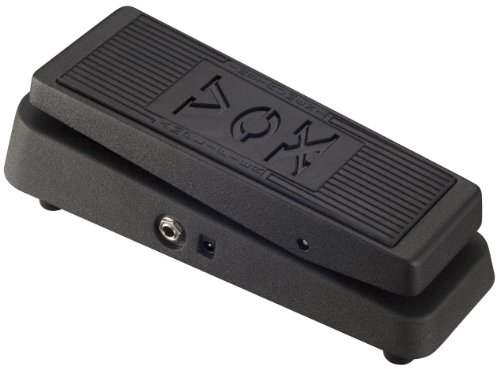 Let's get started by taking a close look at the Vox V845 Classic Wah Wah Pedal.

The second product we will be examining in this comparison is the Morley PFW Cliff Burton Tribute Power Fuzz Wah. This cold-rolled steel silver and black, non-slip treadle belongs to the Morley PFW Cliff Burton Tribute Wah pedal, and does a great job in emulating the vintage sound.
Taking a closer look at the features of the Morley PFW Cliff Burton Tribute Power Fuzz Wah
As a tribute to the 70's sound of the Morley Power Fuzz Wah used by Cliff Burton, the bassist for Metallica, this tool certainly does the job. This vintage emitting effects wah pedal also provides a combination of a Wah and Fuzz pedal. This FX can be used in unison, or independently to create an amazing tone and classic sound.
HEAD TO HEAD COMPARISON

Vox V845 Classic Wah Wah Pedal

Morley PFW Cliff Burton Tribute Power Fuzz Wah

KEY FEATURES

+ Solid yet lightweight die-cast aluminum housing
+ Same legendary Wah-Wah tone in a new sturdier design
+ Affordable
+ AC Power Connector saves on batteries



+ Cold-rolled steel casing
+ Powers from a Morley Adapter or a sing 9-Volt battery
+ Wah and Fuzz effect combination
+ 2-Year Warranty



WHAT OUR TEAM THOUGHT

With the ability to achieve the old school sounds of the 60's, with a modern twist from this classic Vox Wah, makes it one not to be missed. This is also a treadle that's been toughened for the life of a guitarist, and offers a strong durable effect mechanism, whilst retaining that yesteryear tone, which no serious guitarist should be without.

Only a true musician can appreciate the combination of FX this tool has to offer, and when pedal board space is limited, it's the best.
Read the complete review
Check out Music Critic's in-depth reviews which includes these two plus other potential contenders.
Find more comparisons: