Battle Royale: Comparing the YMC Deluxe Maple Wood to the Wolf Forte Secondo Violin Shoulder Rest
We will be looking at two popular products, the YMC Deluxe Maple Wood and the Wolf Forte Secondo Violin Shoulder Rest. There is a lot more to this sort of decision than price, so we see if we can help you decide which is best for your needs. This article is part of a series called Best Violin Shoulder Rests in 2023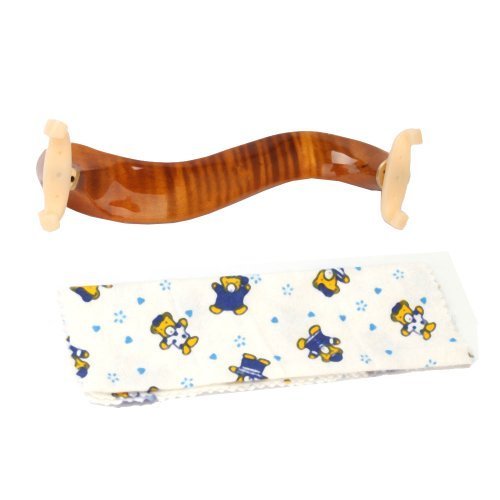 Everyone has different preferences, and we hope our frank reviews will make your decision easier. First, we will take a look at the YMC Deluxe Maple Wood.

The second product we are looking at in this head-to-head review is the Wolf Forte Secondo Violin Shoulder Rest.
HEAD TO HEAD COMPARISON

YMC Deluxe Maple Wood

Wolf Forte Secondo Violin Shoulder Rest

KEY FEATURES

+ Wooden construction.
+ Curved for comfort.
+ High density foam padding.



+ Wide crescent shape.
+ Generous height adjustment.
+ Thick foam.



WHAT OUR TEAM THOUGHT

It is a nice cheap alternative to the all-wood Mach 1 models on the market that will cost you a heck of a lot more.

It is very well made, and the different shape rests the violin very comfortably and the width reduces the possibility of your instrument slipping and sliding around.
The Bottom Line
You may also be interested in our article Best Violin Shoulder Rests in 2023.
Other product comparisons: