Battle Royale: Comparing the Kun Original to the Kun Collapsible
In this comparison we put the Kun Original and Kun Collapsible head to head in a battle to find out which wins the specifications war. You might think it all comes down to the price, but frankly there is a lot more to it. You might also be interested in our article Best Violin Shoulder Rests in 2023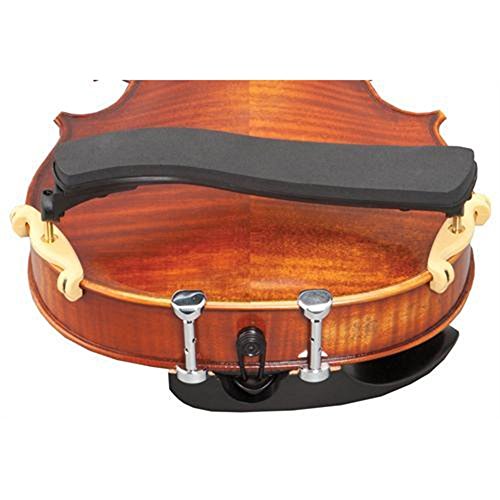 Let's get started by taking a close look at the Kun Original.

The second product we will be examining in this comparison is the Kun Collapsible.
HEAD TO HEAD COMPARISON

Kun Original

Kun Collapsible

KEY FEATURES

+ Anatomically curved for comfort.
+ Adjustable feet.
+ Low-cost.



+ Durably-made.
+ Fully adjustable.
+ Collapsible design.



WHAT OUR TEAM THOUGHT

It is a modern low-cost version of a traditional footed shoulder rest that won't damage your violin and presents good adjustability. It has a solid body design that provides great stability, it is modeled on their predecessors providing the same practicality in a cheaper package.

Kun makes some great shoulder rests their contours are well-formed and the ability to fold the legs inward makes it a sensible choice for traveling with.
Read the complete review
Check out Music Critic's in-depth reviews which includes these two plus other potential contenders.
Find more comparisons: