Side-by-side comparison of the Marshall 2525C Mini Silver Jubilee and the Peavey Valve King II Micro-Head
Today Music Critic will be comparing the Marshall 2525C Mini Silver Jubilee to the Peavey Valve King II Micro-Head. The team take this task very seriously - two products enter, but only one can leave. This article is part of a series called 10 Best Tube Amps of 2023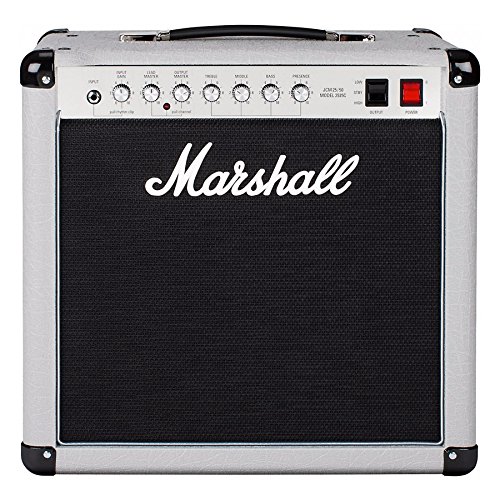 Everyone has different preferences and priorities, so to make choosing easier we have attempted to give a frank review of the products. Let's start with the Marshall 2525C Mini Silver Jubilee.

Next let's have a look at the Peavey Valve King II Micro-Head. The Peavey ValveKing II Micro-head is an ultra-compact all-tube electric guitar amplifier head. This amp features hot-rodded amp tones with Peaveys notorious reliability. Well researched designed and constructed this Micro-head delivers everything great tube tone for stage and studio use. Containing state of the art all-tube circuitry and powered by a pair of quality EL84 power tubes. Featuring all the standard controls such as a 3-band EQ and reverb along with variable tube power outputs. You can switch between 20, 5, or even just 1 Watt. As with other guitar heads it is superb paired with an addition Cabinet but by its self it is a monster of a mini amp that won't disturb the neighbors. Big tones in a small but legendary Peavey package!
HEAD TO HEAD COMPARISON

Marshall 2525C Mini Silver Jubilee

Peavey Valve King II Micro-Head

KEY FEATURES

+ DI output.
+ Foot switch included.
+ High/Low output switching feature (from 20W to 5W)



+ USB recording output
+ A mic-simulated direct out
+ 'Vari-Class' emulation function (from Class A to Class A/B )



WHAT OUR TEAM THOUGHT

It is an expertly crafted tube amp from a reputable brand who have years of experience in the products they are designing and engineering, making it one of the best tube amps for electric guitar on the current market, though a little pricier.

It is an outstanding tube amplifier and also has useful TSI tube-monitoring indicator that informs you of the health status of your power tubes.
Would you like to know more?
Check out Music Critic's in-depth article 10 Best Tube Amps of 2023 which includes even more information.
Find more comparisons: