How do they stack up? The Hosa IRG-100.5 Low Profile vs the Audioblast HQ-1
Music Critic review products for professionals and enthusiasts, and are designed to help making a choice easier. The team take this task very seriously - two products enter, but only one can leave. This article is part of a series called Top 10 Best Patch Cables for Instruments, Pedals & More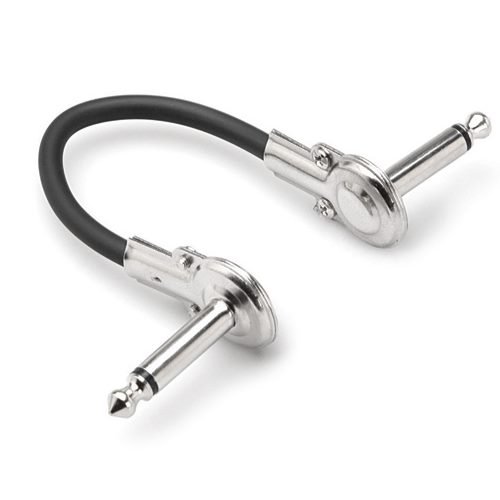 Contestant number one is the Hosa IRG-100.5 Low Profile.

Next up is the Audioblast HQ-1. Looking for a bargain that will exceed all your expectations? Yes, you're right, who isn't? Perhaps Audioblast HQ-1 could be the cable for you? They come in packs of 6 and are really affordable. Almost suspiciously affordable… Sometimes when we see products that are really cheap, but the maker still says that they are of professional quality, we really doubt it, but read this quote from Audioblast themselves:
HEAD TO HEAD COMPARISON

Hosa IRG-100.5 Low Profile

Audioblast HQ-1

KEY FEATURES

+ Cheap, but still pretty good
+ Low-profile
+ Right-angle



+ Very affordable
+ Works well
+ 5-year warranty
+ Nice clarity
+ Extremely flexible



WHAT OUR TEAM THOUGHT

If you found this list in search for a cheap cable that does what it says on the box, but you're not super picky at the moment, then this might be an option for you. Still, we want you to be aware that most often the saying 'You get what you pay for' tends to be true, which is also the case with patch cables. Still, the design is really good and will allow your pedals to be really close together, which leaves more room on your pedal board.

There is really nothing to lose! If you want to find quality cables that do what it says on the box, and that are really cheap, these are the ones to go for! They even come with a 5-year warranty, which we don't think Audioblast would have offered if they weren't any good.
Discover more
Music Critic did a post with even more information on this topic. Click here to see it.
Other product comparisons: