1 vs 1 Comparison
We take a look at two popular items, the Planet Waves Classic Series and the Neewer 3 Pack 1 Feet. There is a lot more to this sort of decision than price, so we see if we can help you decide which is best for your needs. Click here if you would like to see more product reviews in the same category.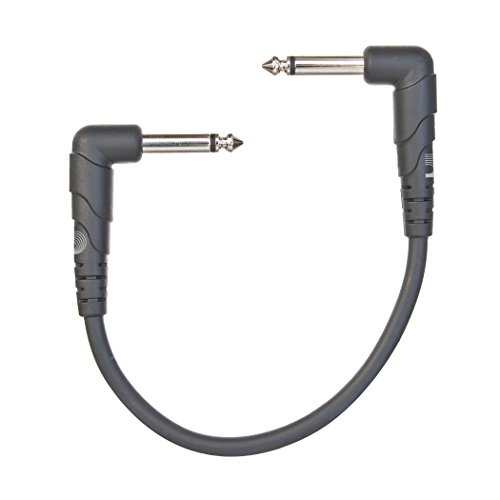 Everyone has different preferences and priorities, so to make choosing easier we have attempted to give a frank review of the products. Let's start with the Planet Waves Classic Series. We know that not everybody feels like reading about ten different patch cables. (After all, there are more fun ways to spend 30 minutes or so). So we thought we'd start off with some pedal couplers that anybody would be pleased with, that we and many others highly recommend, and for this reason is a good product to buy if you're really not that bothered, but still want to find some good patch cables.

Now we will have look at an alternative, the Neewer 3 Pack 1 Feet. Neewer is the perfect budget patch cable, in our opinion. It doesn't seem to alter your tone the slightest, even though it's really affordable! There is no hum or crackle noise, you wouldn't know they were there if you couldn't see them.
A good look at the Planet Waves Classic Series
Planet Waves Classic Series use what they call In=Out Technology, which basically means that the idea is that the cord shouldn't affect the sound at all, and they're really aiming for pure signal transparency. This is a really good thing because some of the sound can actually be altered when going through a cord.
Let's take a closer look at the Neewer 3 Pack 1 Feet
Another thing we really like is the design, it features a black and white tweed woven jacket, which makes it look way more expensive than it really is, and it looks more like a fashion accessory than something boring like a patch cable. This is not only a beauty thing but also makes the cables more durable.
HEAD TO HEAD COMPARISON
Planet Waves Classic Series
Neewer 3 Pack 1 Feet
KEY FEATURES
+ In=Out technology to keep your tone intact
+ Molded plugs for strain relief and protection
+ Shielding for noise rejection


+ Affordable
+ Looks great
+ Durable
+ Pure signal transparency


WHAT OUR TEAM THOUGHT
This Planet Waves Classic Series patch cable has the whole package. There are enough different lengths to choose from, it's high quality, it uses in=out technology to make sure it doesn't affect your tone, and it has good molded plugs. The Planet Waves Classic Series patch cable even comes with a limited lifetime guarantee!
Even though professional musicians probably would opt for a more expensive brand, we would definitely recommend this patch cable to beginners and intermediate players, even advanced players that want to find a bargain. They offer great sound quality, high-quality and good design. Nothing to complain at, especially since they are extremely affordable considering what you get!
Read the complete review
Check out Music Critic's in-depth reviews which includes these two plus other potential contenders.
Find more comparisons: