Battle Royale: Comparing the Peavey Vypyr VIP 2 to the Sawtooth ST-AMP-10-KIT
In today's comparison we invite you to see how the Peavey Vypyr VIP 2 stacks up against the Sawtooth ST-AMP-10-KIT. The Music Critic reviews can help point you towards models and brands that suit your needs. For more information and product comparisons, check out our longer article here.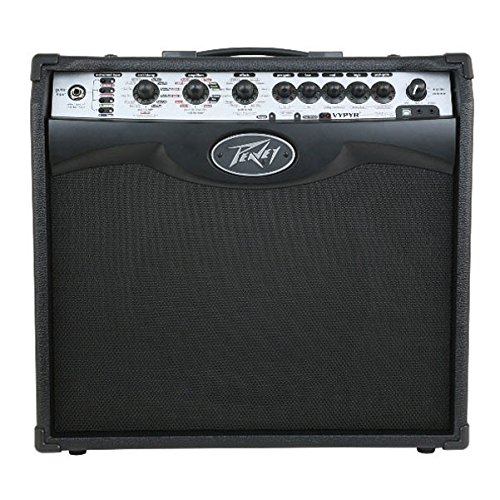 Let's get started by taking a close look at the Peavey Vypyr VIP 2.

Now we will have look at an alternative, the Sawtooth ST-AMP-10-KIT.
HEAD TO HEAD COMPARISON

Peavey Vypyr VIP 2

Sawtooth ST-AMP-10-KIT

KEY FEATURES

+Amp models electric, bass, acoustic and other instruments
+40 watts of power for larger venue playing beside the bedroom
+Authentic tones with Transtube analog circuitry
+Two-year warranty



+Easy controls
+Headphone jack for practicing
+drive control for distortion



WHAT OUR TEAM THOUGHT

Peavey Vypyr VIP 2 offers a lot in one package. It has the ability to recreate more than just electric guitar sounds makes it a standout amp modeler that other amps in this category can't match. The analog circuitry of the unit is another standout as it creates great tones you can use right away.

The Sawtooth ST-AMP-10-KIT is easy to use the amplifier for beginners but still has great features. The amp has a drive channel so you can access distorted tones and start rocking out. The quiet practice is easy with the included headphone jack.
Want to find out more?
Also see Music Critic's article Best Guitar Amps Under $300 which includes even more information.
Similar Product reviews: