1 vs 1 Comparison
In this brief comparison, we are going to be putting two products head to head. The team take this task very seriously - two products enter, but only one can leave. You might also be interested in our article 10 Best Earbuds Under $50 of 2020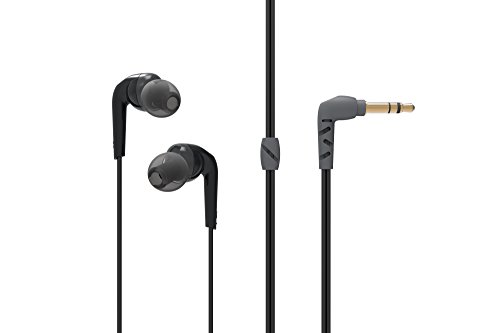 Contestant number one is the  MEE Audio RX18 Comfort-Fit with Enhanced Bass. These earphones from MEE Audio might not be the most beautiful in the world but when it comes to sound, they are right up there amongst the best of 2020. RX18 Comfort-Fit is one of the lightest in weight and easy to wear in-ear. They are engineered for comfort and top quality sound.

Now we will have look at an alternative, the   Samsung 3.5mm Stereo Quality. These budget earbuds from Samsung are the most famous amongst music fans in 2020 . The design is elegant and build quality is one of the best - exactly what you would expect from Samsung. The engineering is world class as Samsung 3.5 mm Earbud Stereo Quality Headphones are fitted with two speakers in each earplug (a woofer and a twitter). These two speakers ensure top-notch bass quality and high-resolution treble. Can you really ask for more from a ear phones with this price tag? These headphones have a built-in panel on the chord, which is fitted with a microphone, music controlling buttons and buttons to answer calls. To ensure durability and crystal clear, deep sound, the Samsung 3.5mm Earbud Stereo Quality buds come with a stylish stylus that covers the 3.5mm jack when not in use.
A closer look at the  MEE Audio RX18 Comfort-Fit with Enhanced Bass
10 mm dynamic drivers are the reason for better, crisper sound coupled with deeper effects and best bass. The affordable earbuds of MEE Audio RX18 Comfort Fit are designed keeping in view the natural design of the ear. This means that you can wear this pair of earphones for a good period of time without feeling any kind of irritation.
A good look at the   Samsung 3.5mm Stereo Quality
These will work like a charm on any Samsung Galaxy models as well as any Android phone. Its use with Apple Devices hasn't returned good results. So, if you have an Android device, Samsung's earbud stereo quality 'phones will put a smile on your face.
HEAD TO HEAD COMPARISON
 MEE Audio RX18 Comfort-Fit with Enhanced Bass
  Samsung 3.5mm Stereo Quality
KEY FEATURES
+  Light weight design makes it extremely easy to wear.
+  It is compatible with almost any device.
+ Offers great range


+ Elegant, neat design.
+ The use of two speakers in each earbud is simply remarkable at this price.
+ Offers great value for money.
+ The remote control offers better functionality.
+ Great bass & range.


WHAT OUR TEAM THOUGHT
 This headphone from MEE Audio is best for any device. The best thing about this in-ears is its natural, ear-like design, which guarantees long hours of music playback and strong bass.
 If you are looking to a buy the best package on a tight budget then this one from Samsung is worth a look. From quality sound and range to stunning looks, Samsung's stereo quality 'phones have got you covered.
Discover more
Music Critic did a post with even more information on this topic. Click here to see it.
See more head-to-head comparisons of products: