1 on 1 Testing
In today's comparison we invite you to see how the   Beats by Dr. Dre - urBeats stacks up against the   Panasonic ErgoFit RP-HJE120-S. Find out what separates these two items with the full comparison review below. This article is part of a series called 10 Best Earbuds Under $50 of 2020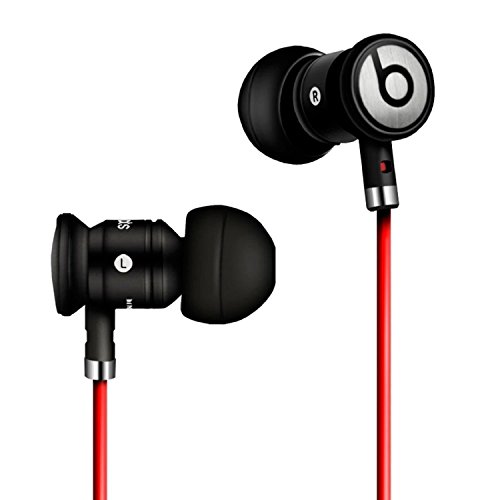 Contestant number one is the   Beats by Dr. Dre - urBeats. Every music enthusiast either owns one good audio quality headphone set from Beats by Dr. Dre or has it on his or her wish list. If you haven't owned one, we are going to make your life easier. urBeats by Beats by Dr. Dre is the number one hit amongst music lovers on a tight budget. With these cool earphones, you get a complete package of best quality and affordability.

Next up is the   Panasonic ErgoFit RP-HJE120-S. Panasonic needs no introduction. The company has always been famous for producing top class products. With the ErgoFit RP-HJE120-S, Panasonic has lived up to the expectation in 2020 as well. These in-ears naturally go well with iPod nano, 5th gen as they are same color, design and the sound quality gets somehow enhanced as well. The ErgoFit design ensures utmost comfort and supreme fit for extended time periods of serious music play. The 9 mm diameter is almost perfect for any kind of ears.
Examining the   Beats by Dr. Dre - urBeats
The metal housing on these cute little pair of 'phones makes sure that you get a maximum base with refined music output. One of the best in ear design keeps the affordable earbuds in their place while you run, jog or work out. The design also helps in producing amazing, strong bass.
A good look at the   Panasonic ErgoFit RP-HJE120-S
Panasonic ErgoFit RP-HJE120-S is available in as many as 9 different colors. The matching chord adds more style to the overall design. Despite having a modern design, these headphones are extremely lightweight (weighing only 0.2 lbs) and hence very easy to carry around and wear. The product is accompanied by three earpad sizes - small, medium and large.
HEAD TO HEAD COMPARISON
  Beats by Dr. Dre - urBeats
  Panasonic ErgoFit RP-HJE120-S
KEY FEATURES
+  6 different best earpads make urBeats your perfect companion.
+  Driver design gives extra strong bass and great range.
+ Noise canceling feature in mic.


+ Availability in 9 different colors.
+ Best sound quality with better range.
+ Superior and modern design.


WHAT OUR TEAM THOUGHT
 When strong bass is what you want and that too on a budget, there is no better choice than urBeats. These budget-friendly noise-cancelling 'phones are also neatly designed and pretty durable to use. The black signature Beats case makes it very handy to carry around.
 Summing it all up, Panasonic's RP-HJE120-S is one of the best in-ear buds in under $50 price tag. They have everything a music lover would want. If you are looking for a headphone that you can use in your house, while traveling, or at work then this one is must buy.
Read our full review
You may also be interested in our article 10 Best Earbuds Under $50 of 2020.
See more head-to-head comparisons of products: