Side-by-side comparison of the  Panasonic ErgoFit with Mic/Controller RP-TCM125-K and the   Picun S2 with Microphone
Today Music Critic will be comparing the  Panasonic ErgoFit with Mic/Controller RP-TCM125-K to the   Picun S2 with Microphone. The team take this task very seriously - two products enter, but only one can leave. If you find this article interesting, you might also want to read 10 Best Earbuds Under $50 of 2023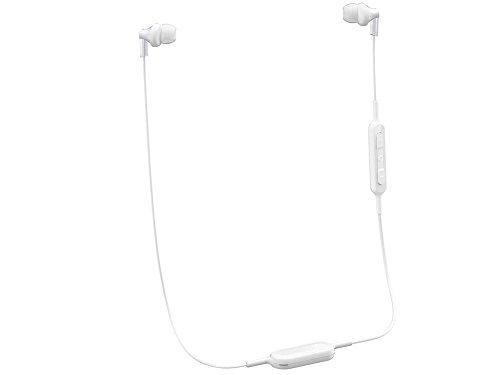 Contestant number one is the  Panasonic ErgoFit with Mic/Controller RP-TCM125-K. Number one on our list of the best earbuds under $50 in 2023 are these ErgoFit earbuds by Panasonic. These earbuds offer comfort, style, and excellent sound quality. The in-ear design ensures that earphones stay secured in your ears even when you're on the go. They come with three different sized earpads so you can get the snuggest fit.

The challenger is the   Picun S2 with Microphone. If you are a music lover who loves a beautifully designed product, then we think that these earbuds from Picun are going to impress you. Picun S2 Earphones are for style and music enthusiasts. Available in 4 vibrant colors, these in-ears are worth every penny.
Taking a closer look at the features of the  Panasonic ErgoFit with Mic/Controller RP-TCM125-K
The best thing about this amazing product is that it's fully compatible with all the latest devices like smartphones, tablets, and MP3 players. It also has an integrated microphone, making it ideal for hands-free calling.
Examining the   Picun S2 with Microphone
These Picus S2 earbuds deliver supreme overall sound quality with extra bass, natural vocals, and precise highs. They're not only ideal for music but also for podcasts, films, and radio.
HEAD TO HEAD COMPARISON

 Panasonic ErgoFit with Mic/Controller RP-TCM125-K

  Picun S2 with Microphone

KEY FEATURES

+ S/M/L Earpads
+ Superb Sound Quality with Extra Bass
+ Noise-Canceling



+ Top Quality Silicone
+ Innovative Design with Extra Bass
+ Available in 4 Vibrant Colors.



WHAT OUR TEAM THOUGHT

 Panasonic ErgoFit earbuds are all-rounders. They offer excellent sound quality, a comfortable fit, and come in a range of eye-catching colors.

 Everything about Picun S2 is perfect. These in-ear headphones offer great stability, amazing sound quality, an ultra0modern design, and out of this world comfort.
Would you like to know more?
You might also be interested in Music Critic's in-depth article on this topic, 10 Best Earbuds Under $50 of 2023.
Related head-to-head product reviews: