Compare the Shure SM57-LC Cardioid Dynamic to the Shure BETA 52A Dynamic
Music Critic review products for everyone, from professionals to enthusiasts, and are written in plain English to make it easier to understand the options available and decide between them. There is a lot more to this sort of decision than price, so we see if we can help you decide which is best for your needs. If you enjoy this article, you can also check out the full version here.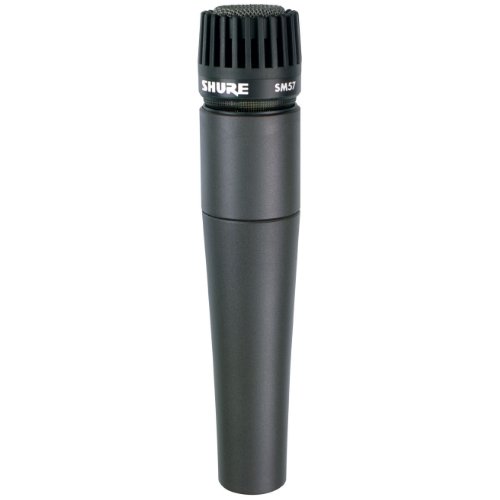 The first product we will be looking at is the Shure SM57-LC Cardioid Dynamic.

The challenger is the Shure BETA 52A Dynamic. Another one of Shure's mics has made it to our list and for good reason, it's on of the dependable drum mics from one of the industry's leading companies. Microphone optimized for kick drum usage, this product will make sure you get the deep bass undertones best recorded whenever you're hitting against the drum. Its frequency response is manufactured specifically to align with the kick drum and other bass instruments and therefore works best when placed near or around it so that it can capture the full robust sounds with accuracy. It also rejects any unwanted sounds that could make the recording or performance of any lesser quality.
But what about the Shure BETA 52A Dynamic
Thanks to the hardened steel mesh you can be assured that Shure's drum mics won't be wearing out or breaking anytime soon. It's specifically tailored to be durable for as long as possible and to withstand any accidental hits it could take when the drummer is in the zone. The 52A delivers the most studio-quality sounds out there and you can usually find it for about 700$. Nevertheless, it's a product often used by professionals thanks to its high-quality performance with drum kits (click here for our full guide).
HEAD TO HEAD COMPARISON

Shure SM57-LC Cardioid Dynamic

Shure BETA 52A Dynamic

KEY FEATURES

+ professional sound-quality
+ reliable industry product
+ handles high-pressure sounds



+ best for kick drums and bass - see our soundproofing guide for studios.
+ made to sustain damage
+ professional studio sound



WHAT OUR TEAM THOUGHT

Shure has made a wide range of mics available for the general public and we commend them on that. The SM57 will prove to be the best investment for anyone that is looking for an affordable bundle of accessories to start their new recording adventures! Each of the bundles available from Shure will have all the gear you will need to start recording your drum kit sounds from the get-go.

Shure doesn't cease to surprise us with the quality of the mics they produce. 52A drum mics are used by industry professionals and will not allow for all the hours you put into your training to go to waste with a bad spin-off replica of your performance. It will only give you the highest quality recordings available out there!
Read the complete review
Check out our article The Top 10 Best Drumming Microphones For Your Kit for more info.
See more head-to-head comparisons of products: