Battle Royale: Comparing the Yamaha P45 to the Casio Privia PX-760
In this brief comparison, we are going to be putting two products head to head. The Music Critic reviews can help point you towards models and brands that suit your needs. If you enjoy this article, you can also check out the full version here.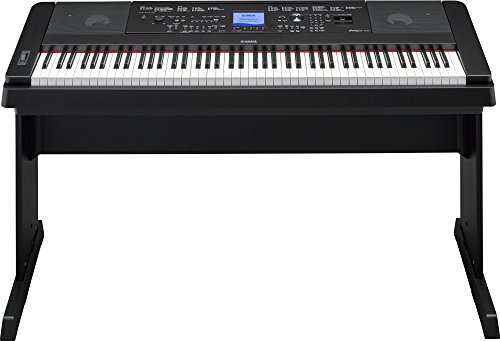 Contestant number one is the Yamaha P45.

The challenger is the Casio Privia PX-760. If you want to find a console digital piano that is a really good substitute for an acoustic piano, this might be the right piano for you. It has three pedals and looks like a proper piano, if you know what we mean.
Taking a closer look at the features of the Casio Privia PX-760
The keys have an ivory feel and scaled hammer action so that it feels like playing an acoustic piano. It has a built-in metronome and a transposing feature and you can split the keyboard in half so that a teacher can demonstrate music in the right octave. You can also layer two sounds, for example, piano and strings.
HEAD TO HEAD COMPARISON

Yamaha P45

Casio Privia PX-760

KEY FEATURES

+ 88 keys full-sized digital piano
+ Easy and simple to use
+ Sleek-looking and compact
+ 64-note polyphony



+ Console piano
+ Available in black, white and brown
+ Ivory feel keys
+ 3-year manufacturer's warranty



WHAT OUR TEAM THOUGHT

If you are one of those people who view a digital piano as the second best option and would rather have an acoustic piano if you were able to, then you will like this piano. It's nice to play and doesn't have a lot of extra features that you'll never use. It's light-weight and slim and easy to move around as you please.

This is about as close as you can come to an acoustic piano. It gives you that real piano feeling and both the sounds and the feel are very nice. It has a 3-year manufacturer's warranty, which is nice and it's available in three different colors.
Want to find out more?
You might also be interested in Music Critic's in-depth article on this topic, Top 10 Best Digital Pianos for Under $1000.
Find more comparisons: