Side-by-side comparison
Music Critic review products for everyone, from professionals to enthusiasts, and are written in plain English to make it easier to understand the options available and decide between them. The Music Critic reviews can help point you towards models and brands that suit your needs. For more information and product comparisons, check out our longer article here.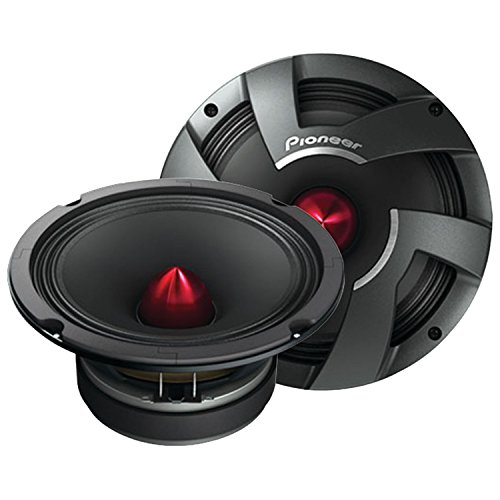 Everyone has different preferences and priorities, so to make choosing easier we have attempted to give a frank review of the products. Let's start with the Pioneer TS-M800PRO.

The second product we will be examining in this comparison is the Pioneer TS-G6945R 400 Watts.
HEAD TO HEAD COMPARISON

Pioneer TS-M800PRO

Pioneer TS-G6945R 400 Watts

KEY FEATURES

+ High output.
+ Optimized bass.
+ Powerfully loud.
+ Well-balanced full range stereo audio.



+ 400 watts max peak power.
+ Cheap option.
+ Punchy bass.
+ Large cone surface for better response



WHAT OUR TEAM THOUGHT

We have peeked at a few Pioneer models in our time, if your amplifier can handle it these babies allow for louder volumes and boosted bass without breaking up, and they are priced very competitively. We also love their bright red 'bullet' tweeter centers, they look very cool with the grilles removed.

They are a slightly more realistic set which will work with lower power car amplifiers, they have an accessible price tag and provide dual bass woofers for your set-up for those who like it loud.
Read our full review
Also see Music Critic's article 10 Best Car Speakers for Bass in 2022 which includes even more information.
Related head-to-head product reviews: