Select and Compare: JBL GTO629 to the Rockville RM84PRO
Today's product comparison has Music Critic comparing the JBL GTO629 to the Rockville RM84PRO. You might think it all comes down to the price, but frankly there is a lot more to it. Click here if you would like to see more product reviews in the same category.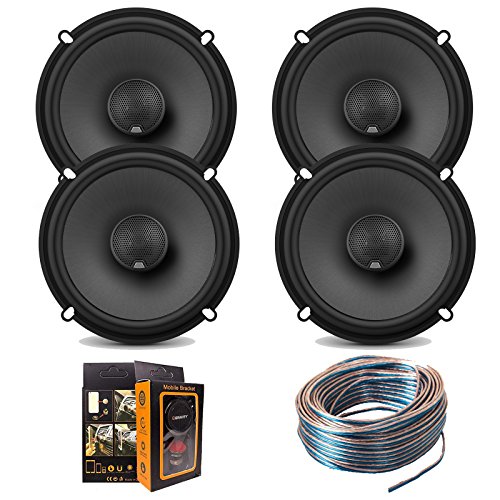 Everyone has different preferences and priorities, so to make choosing easier we have attempted to give a frank review of the products. Let's start with the JBL GTO629.

And now we will have a look at our second product, the Rockville RM84PRO. If you're looking for a top-quality quad option, try these bass speakers from Rockville's RM Pro series. They employ some very high-end tech advancements.
A good look at the Rockville RM84PRO
This set consists of four separate 8-inch mid-range speakers with woofer grilles and open baskets to mount. The cones are made using pressure-treated Kevlar-reinforced pulp, providing perfect properties for a punchy bass response and, of course, durability.
HEAD TO HEAD COMPARISON

JBL GTO629

Rockville RM84PRO

KEY FEATURES

+ Premium 2-way class.
+ Reasonable price.
+ Uni-Pivot tweeter, which directs audio to the listener's ear.
+ Great low end, free of distortion.

+ 4 x mid-range woofers.
+ Impactive, deep audio.
+ Kevlar-reinforced pulp cones.
+ Superb response.
+ Great deep bass.
+ Large 8-inch option.

WHAT OUR TEAM THOUGHT

The whole of the GTO series provides reasonably priced products that incorporate premium components from their higher-end models throughout. They also employ advanced technological methods to optimize audio clarity. That's why they're one of the best car speakers for bass.

These car speakers are an awesome foursome that works capably well, providing car-filling bass.
Discover more
Also see Music Critic's article 10 Best Car Speakers for Bass in 2022 which includes even more information.
Related head-to-head product reviews: