Battle Royale: Comparing the JBL GTO609C to the JL Audio C2-650X
We will be looking at two popular products, the JBL GTO609C and the JL Audio C2-650X. Not sure which is right for you? With so many great options on the market that's hardly surprising, so read on and see if we can help you reach a decision. Click here if you would like to see more product reviews in the same category.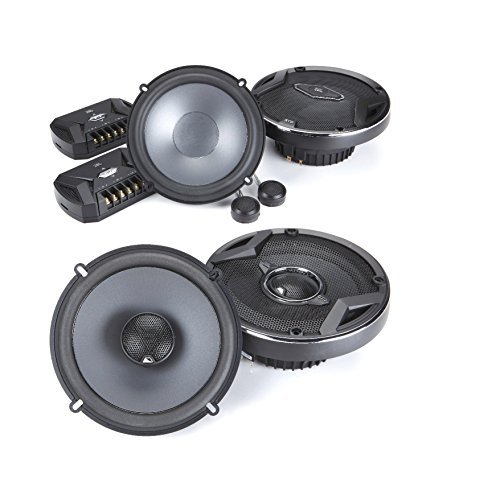 Everyone has different preferences, and we hope our frank reviews will make your decision easier. First, we will take a look at the JBL GTO609C.

Next let's have a look at the JL Audio C2-650X.
HEAD TO HEAD COMPARISON
JBL GTO609C
JL Audio C2-650X
KEY FEATURES
+ Separate tweeter placement flexibility.
+ Greater bass capabilities.
+ One of thew best in its class.


+ Great 2-way option.
+ Affordable price tag.
+ 100 watts.


WHAT OUR TEAM THOUGHT
Typically we only see component speakers from higher-end lines, and generally they this is reflected in their price-tag.  JBL have managed to manufacture a accessible pair for under $100, which have their bass boosting Plus One tech on board and deliver some of the best audio comparative to other in their 2-way class.
They are composed from an ideal mix of materials to manage a wide frequency range and deliver fuller sounding audio.
Want to find out more?
You may also be interested in our article 10 Best Car Audio Speakers in 2020.
Related product comparisons: