Compare the Rockford Fosgate R165X3 to the Pioneer TS-A6886R
Today Music Critic will be comparing the Rockford Fosgate R165X3 to the Pioneer TS-A6886R. The Music Critic reviews can help point you towards models and brands that suit your needs. If you would like to see more product comparisons from the same category, click here.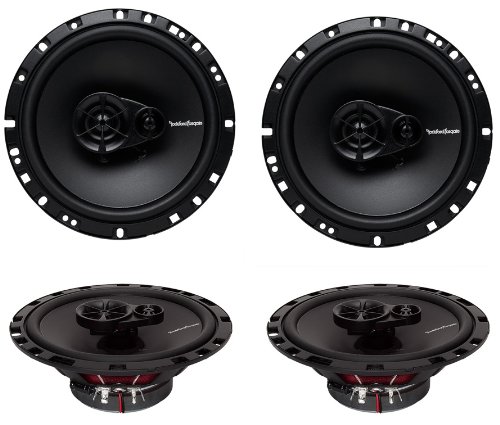 The first product we will be looking at is the Rockford Fosgate R165X3.

The second product we are looking at in this head-to-head review is the Pioneer TS-A6886R.
HEAD TO HEAD COMPARISON
Rockford Fosgate R165X3
Pioneer TS-A6886R
KEY FEATURES
+ 180 Watts.
+ Well built durable design.
+ Four speaker set.


+ High performance drivers.
+ Set of 4.
+ 4-way class.
+ Next level sound quality.


WHAT OUR TEAM THOUGHT
These 3-way speakers provide distortion free, full-range sound.  They have an extended high and low frequency response because they effectively emulate a traditional loudspeaker.
They are incredibly low priced given their superior capabilities, the sound has a fantastic extended response and the details in the audio clarity are on par with studio set-ups.
Discover more
You may also be interested in our article 10 Best Car Audio Speakers in 2020.
Related head-to-head product reviews: