1 on 1 Testing
Trying to decide between two models? You might think it all comes down to the price, but frankly there is a lot more to it. If you would like to see more product comparisons and reviews in this category, click here.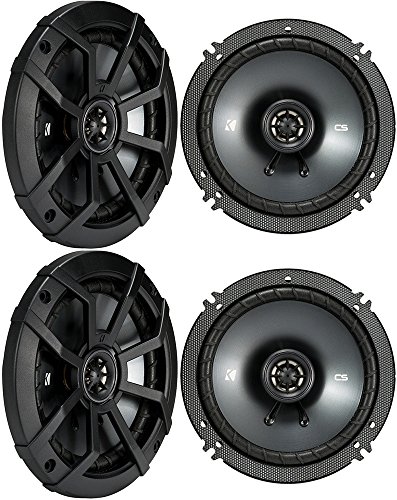 Contestant number one is the KICKER 43CSC654.

Next up is the Kicker 43DSC504 D-Series.
HEAD TO HEAD COMPARISON
KICKER 43CSC654
Kicker 43DSC504 D-Series
KEY FEATURES
+ Great 2-way class sound.
+ Exceptionally well made.
+ Excellent power handling.


+ Cheap and cheerful choice.
+ 5.25" catering to smaller speaker replacement needs.
+ Good crossover engineering.


WHAT OUR TEAM THOUGHT
They are affordably priced but provide audio with a better balanced mix, they feature durable composite components ideal for their functions.
This pair make for a great budget upgrade for your car speakers and are surprisingly capable.  They reportedly show some distortion at maxed levels, but this can be down to a number of external forces that may not be accounted for.
Read our full review
Check out Music Critic's in-depth article 10 Best Car Audio Speakers in 2020 which includes even more information.
See more head-to-head comparisons of products: