1 on 1 Testing
Trying to decide between two models? You might think it all comes down to the price, but frankly there is a lot more to it. If you would like to see more product comparisons and reviews in this category, click here.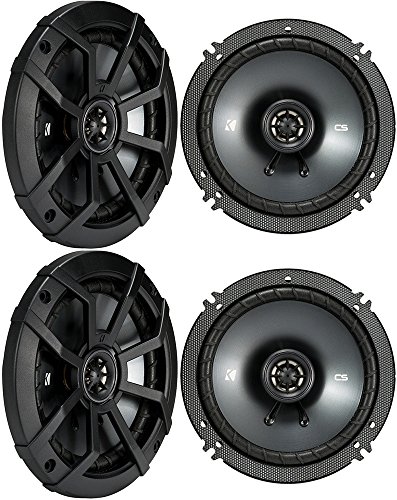 Contestant number one is the KICKER 43CSC654.

Next up is the Kicker 43DSC504 D-Series.
HEAD TO HEAD COMPARISON

KICKER 43CSC654

Kicker 43DSC504 D-Series

KEY FEATURES

+ Great sound quality
+ Exceptionally well made
+ Excellent power handling



+ Very affordable price tag
+ Ideal for replacing 5.25" speakers inside a car
+ Good crossover engineering



WHAT OUR TEAM THOUGHT

They're affordably priced and deliver premium performance. Our top feature is the exceptional sound quality that the two-way system delivers. We also think that they're very durable, so a safe long-term investment. Certainly, they are a big improvement on stock speakers.

You can't go wrong with these speakers if you're looking for a small, budget choice. The sound quality far outperforms the low price tag, which is down to them being made by Kicker. They're also built to last, so you can be assured long-lasting performance from this product. A great value-for-money option, we thing.
Read our full review
Check out Music Critic's in-depth article 10 Best Car Audio Speakers in 2022 which includes even more information.
See more head-to-head comparisons of products: