1 vs 1 Comparison
Music Critic review products for everyone, from professionals to enthusiasts, and are written in plain English to make it easier to understand the options available and decide between them. There is a lot more to this sort of decision than price, so we see if we can help you decide which is best for your needs. If you enjoy this article, you can also check out the full version here.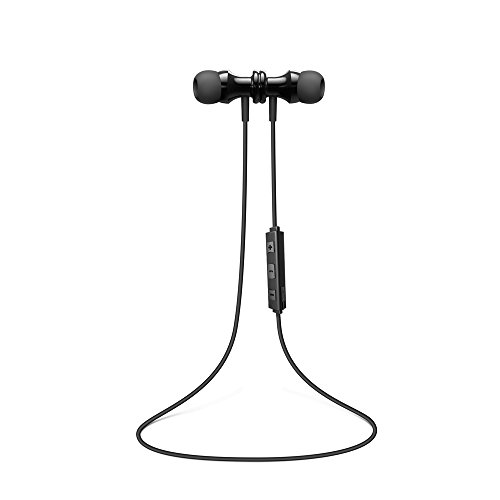 Let's get started by taking a close look at the NMPB S2 Bluetooth Headphones. We have witnessed a lot of people saying that the sound quality of the in-ear earbuds is way better than the on-the-ear ones. Since the in-ear earbuds are really close to your eardrum that is why you get this feeling. These headphones being in-ear bluetooth headphones are capable of providing you just that.

And now we will have a look at our second product, the Zeus Bluetooth Headphones. These headphones are ideally designed to deliver the best when used in any spot application. Zeus is trusted worldwide as far as quality is concerned since it gives its consumers a complete refund if the satisfaction is not up to 100 percent without any questions asked.
Taking a look at the features of the NMPB S2 Bluetooth Headphones
Another factor that is really impressive about the NMPB S2 Bluetooth Headphones is that they have a great noise-canceling capability for under $100. It is something that you will not find even with some of the most expensive models available out there.
Taking a closer look at the features of the Zeus Bluetooth Headphones
These headphones are perfect to be used under all weather conditions since they are waterproof. The Zeus Bluetooth Headphones have noise isolation earphones and an HD sound making them one of the very best Bluetooth headphones at this price range.
HEAD TO HEAD COMPARISON

NMPB S2 Bluetooth Headphones

Zeus Bluetooth Headphones

KEY FEATURES

+ It comes with CVC6.0 and DSP techs
+ Stereo sound
+ Made of medical silicone



+ Comes in with over-ear hooks and silicone and foam ear tips to give you the secure fit that you require in any sporting condition.
+ These are noise-canceling earphones and that is because of the CVC 6.0 technology they come equipped with.
+  Once completely charge you can enjoy 8 hours of continuous music with these headphones.



WHAT OUR TEAM THOUGHT

The NMPB S2 Bluetooth Headphones Wireless is an amazing Bluetooth headphone with an unbeatable price.

 Consider the price point and then the qualities that you get with the Zeus Bluetooth Headphones, it is certainly worth giving a go.
Discover more
You might also be interested in Music Critic's in-depth article on this topic, Best Bluetooth Headphones Under $100 in 2023.
Similar Product reviews: