Side-by-side comparison
Today Music Critic will be comparing the Yamaha FX325A to the Ibanez AW54CEOPN Artwood. There is a lot more to this sort of decision than price, so we see if we can help you decide which is best for your needs. If you would like to see more product comparisons from the same category, click here.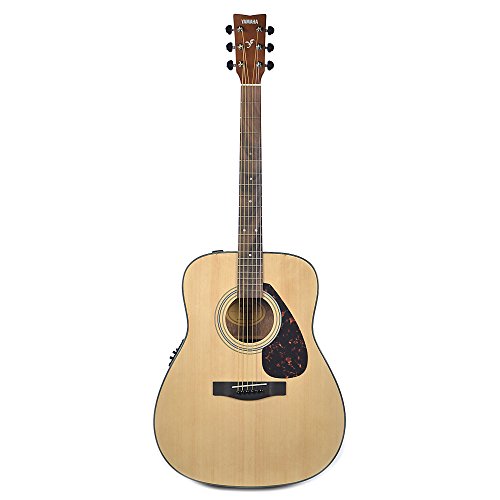 The first product we will be looking at is the Yamaha FX325A. Yamaha is one of the most respected brands in the industry today and they are known for having fantastic choices when it comes to acoustic electric guitars, and this is one of these fantastic options. There are two designs to choose from when buying this guitar, the natural, simple, classic guitar design and the tobacco sunburst design. There are also two bundles that you can choose between when you purchase this guitar, you can either buy the single guitar without any accessories, or you can get a gigmaker package where you get the following: a soft case, plectrums, strap, learning CD's and a guitar tuner.

The second product we are looking at in this head-to-head review is the Ibanez AW54CEOPN Artwood.
More about the Yamaha FX325A
If you are a beginner this is the best bundle you could ask for, it includes all of the accessories that beginners usually get discouraged looking for, since there are as many plectrum and tuner options as there are guitar options! Regardless, this guitar is made in the dreadnought body style and has a spruce top with metal guitar strings (the product also comes with an extra set of guitar strings, just in case some accidents happen!). With this quality product from Yamaha you won't have any buzz or rattle within the body, when playing this guitar you will have a clear, rich, projected sound.
HEAD TO HEAD COMPARISON

Yamaha FX325A

Ibanez AW54CEOPN Artwood

KEY FEATURES

+ Comes in gig bag bundle
+ Great beginner acoustic electric guitar
+ Solid, dreadnaught design
+clear, projecting sound



+ Clear, loud projection
+ Solid, mahogany body
+ Attractive, matte finish



WHAT OUR TEAM THOUGHT

This acoustic electric guitar from Yamaha is perfect for anyone that is looking for a well-built guitar that has a complete, well-organized bundle of accessories that come with the initial product. If you are a beginner and you are not sure what things you need to buy to accompany a guitar, Yamaha already chose these products for you to make your journey a little bit easier!

It's hard to find such a fantastic electric acoustic guitars in this price, and that's why many customers remain surprised as to how well this guitar performs. Its build is solid and speaks an unspoken promise of being able to go through a lot of heavy-duty tours without losing its original sound!
Read the complete review
Also see Music Critic's article Top 10 Best Acoustic Electric Guitars Under $300 which includes even more information.
Related head-to-head product reviews: